Upcoming Chapter Meetings
April 4, 2013
Storm Chasing - A Journey to Oz via the Cloud
Stan White - Siemens Medical Solutions
A customer critical application is being migrated from a secure data center to the cloud when something goes terribly wrong. Relive a storm-chasing expedition through the cloud with someone who lived the adventure. Experience the often unappreciated complexities of moving from Kansas to Oz, while circumventing the dangers lurking along the Yellow Brick Road to success. Hear lessons learned and how they can help you with cloud deployments.


May 2, 2013
Leadership Skills for Personal Brand Development
Tim Harvey, CEO of Core Ideas and former CIO of Hilton
As an IT professional, you are focused daily on the many technology and business trends invading your world. But you should also be thinking about building your own personal brand and career plan. This session will feature leadership coaching and advice from a former Executive VP and CIO of Fortune 200 companies and a hotel industry leader. He will discuss leadership principles that you can use to create favorable visibility for you and for IT.

June 6, 2013
Delivering Business Value
Info Systems & IBM
More and more these days, IT leaders are being called upon to deliver business value to their organization. Info Systems and IBM have worked with dozens of Mid-South companies as thought leaders and implementers, including the University of Memphis, to do just that. Learn from some of their more interesting case studies how value can be effectively delivered.
---
SIM Memphis
2013 Board of Directors
PRESIDENT
TREASURER
MEMBERSHIP CO-CHAIRS
PROGRAM CHAIR
COMMUNITY OUTREACH CHAIR
MARKETING CHAIR
STRATEGY S

ERIES CO-CHAIRS
SIM INTERNATIONAL LIAISON
PAST PRESIDENT

Dick Vandenberg
Need Access to simnet.org?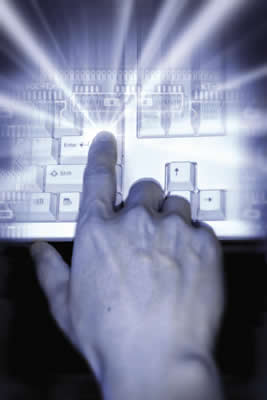 You need to have access to simnet.org to download presentations and access the wealth of information available to you as a member of SIM.

Send a request directly to the main SIM inbox
sim@simnet.org
or call the main SIM line at 312.527.6734
Want to know more about the Regional Leadership Forum
?
Have SIM Memphis News to Share for the Next Quarterly Newsletter?
Please email
Kevin Morgan

Newsletter
Contributors
Dennis Norton
John Oglesby
About SIM
Established in 1968, the Society for Information Management (SIM) is the premier network for IT leaders. SIM is comprised of more than 3,600 members including CIOs, senior IT executives, prominent academicians, and foremost consultants. Through its 31 chapters, SIM provides resources and programs inspired by IT leaders for IT leaders that enable CIOs to further develop their leadership capabilities and those of the emerging leaders in their organizations. SIM provides the premiere collective voice to advocate policy and legislation on behalf of the IT profession

.
By Susan Caldwell
The Memphis chapter continues to grow! We currently have eighty-eight members and a healthy number of prospective members we hope to welcome into the society over the year. With more than a 97% renewed, we had one of the lowest membership turnover rates of all SIM chapters. Our chapter also stands out among others in our percentage of women members at 31% of the membership. (Most other chapters count only around 10% female representation.) All our members excel in every aspect of their careers and serve as great role models for the IT profession!
New Members!
Melissa Baker
Melissa leads the Customer Support Services area of the Information Technology Department at Memphis City Schools where she has worked for 16 years. In this role she helps business leaders achieve key academic and business goals. She works closely with executives, whether it's one-on-one, or leading projects with their management and staff. Her coaching approach is derived from decades of working with senior executives. Ms. Baker has provided solutions and services for the district for sixteen years. Prior to joining the academic environment, Ms. Baker served her country as an analyst in the Air Force. There her projects included a comprehensive systems evaluation for intelligence gathering, controls for improvement for the Squadron, and process improvement for Tri-service organizations providing services. For acknowledgement of leadership, she was awarded Airman of the year for the Squadron.
Dorren Ball
Dorren has been in IT for over 27 years. Since 2009, she has been the Data Center Manager at Memphis City Schools where she manages a staff of 29 employees. Her department is responsible for the provisioning and technical support for computing and storage infrastructures, data center management, computer operations and production control activities, system engineering and maintenance, system administration and security, and applications development.
Previously Dorren was CIO at Aerospace Products International where she provided leadership for all of the company information technology projects. Recent major accomplishments include receiving her ITIL EXPERT Certification and being part of the SIM organization.
Steve Blakley
Director Applications Development
Thomas & Betts
Jim Burks
Jim has been with International Paper 14 years and is Sr. Manager, Global Telecommunications. Jim has responsibility for a global Wide Area Network for 600 locations, an IP Telephony installation of 9,000 phones as well as a Telepresence video conferencing network at 20 sites. Jim has also worked at The Promus Companies over server, email and Internet hosting as well as working at Unisys Corporation. Jim lives in Collierville and has two high-school and college age sons. Jim has a BS in Computer Science from Mississippi State University.
Marina O'Rouke
Marina recently joined the ServiceMaster company as Senior Director, Franchise Operations, IT, where she supports four franchise brands: ServiceMaster Clean, Merry Maids, AmeriSpec and Furniture Medic. Prior to ServiceMaster, Marina served as Director of Retail Technology at SUBWAY, where she was instrumental in supporting brand strategy and expansion through the implementation of innovative retail technologies, including business intelligence, PCI security, and new point-of-sale software. Marina has a MBA from the University of New Haven.
Eric V. Saunders
Eric is the Network and Telecommunications Services Manager for Memphis City Schools. Eric has been a dedicated technology professional with Memphis City Schools for over 27 years. Throughout his career he has led many technology projects and currently manages a team of dedicated engineers that design, develop, monitor and support the largest K12 network in Tennessee. Through his leadership, the network and telecommunications team manages a vast network that includes over 200 locations throughout Memphis and Shelby County. MCS also has deployed the largest hosted VOIP telephone network of any Tennessee school system with over 14,000 active handsets. Eric has been instrumental in leading the effort to secure over 20 million dollars through the Federal E-Rate program to deploy efficient wired and wireless networks in every Memphis City School so that students would have access to the vast resources of the Internet and hosted academic applications. Eric is a proud graduate of the University of Memphis with a Bachelor's Degree in Engineering Technology. Eric is married to Jackie Saunders and they have 4 wonderful sons.
Dena Selmer
Dena has worked in higher education since 1998 managing all facets of web development for Louisiana Tech University and supporting the data needs of the Office of Institutional Research and Enrollment Management from 1998 thru February 2007. Transplanting to Memphis from Louisiana in February 2007, Dena served as Web/CMS Developer for Rhodes College until August of 2012. At that time, Dena accepted the position of Director of Institutional Research where she provides and analyzes data to build decision support resources for business intelligence.
Rich Stanley
Rich was recently promoted to Director of Application Development at Thomas & Betts. Rich has thirty years of I.T. experience including the last 14 at T&B where he was most recently the Manager of E-Commerce and HRIS. Prior to T&B, Rich held management positions at The Timberland Company, Hewlett-Packard, and Lockheed-Martin. Rich and his family live in Cordova where he enjoys golfing and DIY projects.
Members on the Move!
Jana Branham
CIO, ACH Food Companies
Jana was recently promoted to the position of Chief Information Officer at ACH Food Companies. ACH markets, sells, and produces a variety of cooking oils and other food ingredients, such as cornstarch, syrup, spices, and sauces. Some well-known brands include Mazola, Argo corn starch, Fleischmann's yeast, Karo syrup, and Spice Islands seasonings. ACH caters to the retail, industrial food and foodservice industries in the US, Canada, Puerto Rico and Mexico. www.achfood.com
Jana began her IT career at IBM in Knoxville, TN, where she was trained as a Customer Engineer repairing equipment...she still has her blue lab coat and tool case. She then went on to become an AS/400 Systems Engineer performing installation and support services. A customer eventually hired her away from IBM and she began her management journey in IT. Prior to joining ACH, Jana held positions at Hilton Worldwide developing an in-house High Speed Internet program for over 3000 hotels, and International Paper where she spent 11 years managing infrastructure, data warehousing and SAP supply chain implementations. Jana graduated from Austin Peay State University, located in Clarksville, TN, with a Bachelors of Business Administration. Since joining the Society for Information Management in 2002, Jana has been an active member serving in various leadership positions. She is currently serving on the Memphis Chapter Board of Directors as co-chair of Membership. Prior to that, Jana served as Community Outreach Chair between 2007 and 2009, Memphis Strategy Series Sponsorship Committee Chair for five years, and Sponsorship Chair for SIMposium 2007.
Members in the News!
Lloyd Brooks and Jasbir Dhaliwal named to Professorships for Exemplary Leadership
Dr. Lloyd Brooks, MIS Department Chair, and Dr. Jasbir Dhaliwal, MIS Professor and Associate Dean, have both been awarded Professorships for Exemplary Leadership.
This honor is in recognition for the leadership both have demonstrated over the years in setting the MIS Department and College on their positive trajectory. These Professorship carry a monetary amount of $10,000/year for 5 years.

Michael Jones Recognized in Information Week
The Memphis Department of Public Works (DPW) is planning to go live with a new mobile technology at the beginning of April, which will help the city keep better track of its code inspectors and how they work out in the field. DPW workers would spend up to three hours daily transcribing handwritten reports into the IT system so that the database could run daily reports. The city also had no way of tracking its workers or making sure that they were safe.
Michael Jones
Deputy CIO, City of Memphis
SIM member, Michael Jones, Deputy CIO of Memphis' city government, and his team launched a major overhaul of the old system. Through its service provider AT&T, Memphis found Xora StreetSmart, which consists of a suite of configurable mobile apps and a Web-based management application. Xora gave the city some much-needed capabilities, including location awareness, mobile forms and a job-workflow engine. DPW worked closely with Xora to add other capabilities that were missing, such as a search feature.
Michael has been recognized for his accomplishments in the March 25 edition of Information Week. Read the entire article at: Information Week
Way to go, Michael!
Bill Kettinger Awarded Fulbright Visiting Professorship
Dr. William Kettinger, FedEx Chair of Excellence in Management Information Systems, has been awarded a prestigious Fulbright Visiting Professorship for the period from March to July, 2013. The Fulbright Program is the flagship international educational exchange program sponsored by the U.S. government and is designed to "increase mutual understanding between the people of the United States and the people of other countries." With this goal as a starting point, the Fulbright Program has provided participants-chosen for their academic merit and leadership potential - with the opportunity to study, teach and conduct research, exchange ideas and contribute to finding solutions to shared international concerns.
Jana Markowitz named Director of Outreach/STEM Initiatives for SIM
In January Jana became the Director of Outreach/STEM Initiatives for SIM nationally. More recently she was selected to speak about Memphis SIM's outreach to girls' schools at the STEM Think Tank and Conference for Girls' Schools, a national conference to be held in Nashville in July. The Memphis outreach to girls' schools would not be possible without the help of MANY Memphis SIM members including: Susan Caldwell, Teresa Cheek, Debbie Smith, John Lewis, Bruce Livesay, Della Adams, Danita Macon, Mario Simmons and Judy Simon, all of whom have volunteered as "relationship managers", spoken on IT Career Panels, hosted "shadowing" girls and/or worked diligently in other ways to get more young women interested in IT degrees and careers.
Membership Retirement!
Photo by Dennis Norton
Membership Co-chairs, Jana Branham and Susan Caldwell, present long-term member, Sue Conklin, a remembrance of her years of service to SIM Memphis.
Long time SIM member Sue Conklin has recently retired from Thomas & Betts where she was Senior Director, Applications Development, and will be moving to New Hampshire with her husband, John. Sue has been a very active member of SIM Memphis since joining in 2002. Sue served as Program Chair for two years, worked to support the Memphis SIM Strategy Series for many years, served on the National SIMposium committees when Memphis hosted the national event in 2007 (perhaps the best ever), served on the Community Outreach Committee supporting many Teen Tech Camps, STEM initiatives, and was our chapter's STAX/Soulsville liaison for several years, and she provided other support to SIM as needed.
Our sincere thanks and appreciation to Sue for her many contributions to the SIM Memphis chapter which have most definitely made a difference. Sue, we wish you all the best! Know that you will be missed by your fellow SIM members.
Community Outreach
Technology Career Day Held at University of Memphis
By Dennis Norton
Photo by Dennis Norton

Jeff LaRusso Kicks off SIM Technology Career Day at University of Memphis
Once again, SIM produced a top tier event at "The Zone." This year's Technology Career Day was led by Jeff LaRusso. Jeff also served as Master of Ceremonies.
The program was held March 20 and featured (11) speakers. It was attended by around (80) college juniors and seniors. SIM members and speakers stayed around after the program for individual discussions with students.
Photo by Dennis Norton
Stephanie Drouillard of Robert Half discussed recruiting and salary information.
Members serving on the committee to produce this event were Jana Branham, Barry Dewitt, Judy Brown, Jana Markowitz, Jarrett Morgan, Kevin Morgan, and Judy Simon. Susan Caldwell and Jana Markowitz were speakers.
Photo by Dennis Norton

Jana Markowitz discusses different type of IT Organizations and types of IT careers.
Ed Charbonnet Conducted STEM Educators Workshop at Hutchison School
By Dennis Norton
Photo by Dennis Norton
Ed holding up a Raspberry Pi.
During the March Chapter meeting, Ed discussed a workshop he taught at Hutchison School on Feb 20. Workshop attendees were Hutchison Science, Technology, Engineering, and Mathematics (STEM) teachers. The goal was to share ideas about topics and equipment the teachers could use with their students. One of the gadgets Ed demonstrated was the Raspberry Pi, a credit-card sized computer that plugs into your TV and a keyboard. But, the biggest crowd-pleaser was Ed's hovercraft constructed of an electric leaf blower, truck tire inner-tube, plywood and plastic yard chair. Hutchison just released their Summer Center of Excellence catalog. They will have three SIM-inspired course offerings: "Teen Tech Camp," "Build A Computer," and "Connect Series: Careers in Information Technology."
Jana Markowitz holds IT Career Panel at Hutchison
By Dennis Norton
One of Jana Markowitz's Girls Get IT events was an IT Career Panel held at Hutchison School on March 5. Along with Jana, IT speakers included Debbie Smith of International Paper, Teresa Cheek of ServiceMaster, and Robin Markle of First Horizon National Bank.
Photo by Barry Markowitz
Jana Markowitz Explains IT Career Options to Hutchison Students
The program was attended by 57 sophomores. Topics included: Process Design, Business Intelligence, Information Security, Project Management and Careers that Start with a Computing Degree.
Programs Update
Simposium 2013
The technology revolution is brewing in Boston, and the Society for Information Management is serving it up hot November 10 - 12, 2013.
Building on the past success of this event, SIM
posium
provides a growing opportunity to share best practices, develop alliances, and build a network among the best in the industry.
SIMposium2013 Registration:
http://www.regonline.com/Register/Checkin.aspx?EventID=1153310
SIM Treated to MEM VIP Tour
By Dennis Norton
SIM members were treated to a special behind-the-scenes tour of
Photo by David Jones

Della Adams, Dennis Norton, Jarrett Morgan, and Mark Gillenson Climb the Control Tower
Memphis International Airport on Feb 14. Highlights of the experience included a visit to the control tower, a tour of the new airport expansion, a look at the data center, and an SUV ride on an active runway! Jarrett Morgan was an exceptional host and provided a truly unforgettable experience.
You Should Have Been There - Virtually!
By Jana Markowitz
On March 19th SIM Memphis held its first Google-Hangout-enabled book discussion of World Class IT with author, Peter High, attending and expanding on the ideas in his book. Peter shared the things he wishes, four years after it was published, he had included in his book. You really should have been there!
Bob Johnson, CIO of Rhodes, hosted the live venue, providing wonderful hors d'oeuvres and wine as well as tech support for those experiencing sound or video difficulties (caused by Google's preference for Chrome over IE as the browser.) Thank you, Bob!
Our next Google-enabled book discussion will be on May 14th, when Charles Araujo, author of The Quantum Age of IT will join us. The in-person event will be at Rhodes again, so get the book, read it and be ready to join the discussion - either in person or online. (But you are welcome to join the discussion even if you don't quite get around to reading the book - we don't judge, we know IT careers are demanding.)
To see what you missed here is the link to the YouTube recording of our World Class IT discussion: CLICK HERE
Peter High offers discount to Memphis Chapters for his book....Thank you Memphis!
By Jana Markowitz
That's right, Peter High is offering a 25% discount for people who want to buy his book to share with their IT team. It's his way of saying, "Thank you" to the Memphis Chapter for reading/discussing his book during the book club meeting. To get the discount, go to the publisher's website, www.wiley.com and use the discount code "WCT25" when checking out.