Upcoming Chapter Meetings
Crescent Club
6075 Poplar Avenue
Memphis, TN 38119
January 3, 2013

How Effective is IT?
Jay Eckles, Director of Information Services, Rhodes College
Note: Meeting at Rhodes College
Learn about the results of a recent research project that attempted to determine whether there was any observable impact on the efficiency of the institutions relative to differing practices of information technology management. Discuss what the findings mean and how they can help CIOs improve IT effectiveness.
February 7, 2013

Leadership Lessons
Gary Gore, Author of Navigating Change and founder of Team Trek
What is the definition of a leader? What does it take to lead - in business and in your own life? What actions generate both success and personal fulfillment? What constitutes an engaged leader and engaged team members and how do you create them? Using lessons from American POW's, popular movies, great books, and thousands of client encounters, Gary will enlighten us as to what really matters in creating successful leaders and successful lives.
March 7, 2013

IT Value and IT Cost - How Do You Measure It, How Do You Sell It?
Case studies from Buckman Labs and TBD. Do you bill-back or show-back IT costs to your business groups? Do you capture and report IT value metrics? What stories is your reporting system telling? What stories do you want it to tell? Hear case studies and lessons learned from Buckman Labs and TBD on how they created and are using reporting systems that capture IT costs and value and how they use them to sell the value of IT within their organizations.
---
SIM Memphis
2013 Board of Directors
PRESIDENT
TREASURER
MEMBERSHIP CO-CHAIRS
PROGRAM CHAIR
COMMUNITY OUTREACH CHAIR
MARKETING CHAIR
STRATEGY S

ERIES CO-CHAIRS
SIM INTERNATIONAL LIAISON
PAST PRESIDENT

Dick Vandenberg
Need Access to simnet.org?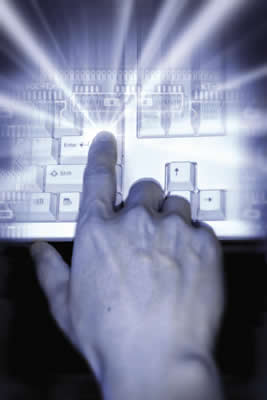 You need to have access to simnet.org to download presentations and access the wealth of information available to you as a member of SIM.

Send a request directly to the main SIM inbox
sim@simnet.org
or call the main SIM line at 312.527.6734
Want to know more about the Regional Leadership Forum
?
Have SIM Memphis News to Share for the Next Quarterly Newsletter?
Please email
Kevin Morgan

Newsletter
Contributors
Dennis Norton
John Oglesby
Jana Markowitz

About SIM
Established in 1968, the Society for Information Management (SIM) is the premier network for IT leaders. SIM is comprised of more than 3,600 members including CIOs, senior IT executives, prominent academicians, and foremost consultants. Through its 31 chapters, SIM provides resources and programs inspired by IT leaders for IT leaders that enable CIOs to further develop their leadership capabilities and those of the emerging leaders in their organizations. SIM provides the premiere collective voice to advocate policy and legislation on behalf of the IT profession

.
A letter from our new Chapter President, Della Adams
Hello SIM Memphis Chapter,
I am excited to assume the board role as President of the SIM Memphis Chapter. The chapter will continue to deliver on our core objectives:
Keep members informed regarding new information technologies, ideas and techniques, as well as projects and activities of interest within the local area.
Share strategic planning and implementation approaches.
Serve and support the Memphis community and individual members on issues and projects directly related to information systems.
Strengthen the recognition and status of the information systems profession within the community and with local organizations.
In December, the board had a strategic planning meeting that resulted in even more focus on these objectives. Additionally, I am excited to share a few details around the 2013 direction and ideas that came out of the meeting.
Community Outreach:

Possible creation of a STEM Grant, which local agencies and groups would need to apply for. Our Community Outreach committee is working on criteria and logistics. Additionally, planned expansion for the "Girls Get It" initiative - number of participants, job shadowing, and speaker panels.

Strategy Series: Plans to make corporate sponsorship's available to strengthen our community outreach funds and contributions. And expansion of program to include 2 breakout sessions.
While 2012 may be in the rear view mirror, we have so much to be proud of. And I am even more energized about the wide windshield that we have to look out of and our bright future. Thank you for all you do to make SIM Memphis such a great organization!
Della Adams
Community Outreach
Community Outreach Expands
By Dennis Norton
Community Outreach Chair
In 2012, SIM reached more students than ever before! By adding "Girls Get IT" and a second Teen Tech Camp at Hutchison, SIM connected with 280 students--encouraging them along the path to an IT Career.
We could not run these programs without the leadership of Jana Markowitz, Ed Charbonnet, David Ulloa, Sue Conklin, and Kevin Morgan. Or the contributions of Outreach volunteers Della Adams, Michael Boyd, Jana Branham, Judy Brown, Susan Caldwell, Deborah Campbell, H.P. Chatham, Jay Eckles, Philip Mashburn, Jarrett Morgan, John Oglesby, Dave Pekol, Rick Pride, Larry Raines, Rick San Roman, Mario Simmons, Judy Simon, Joe Toman, and Dick Vandenberg.
While 280 students is more than double the number in any prior year, there are many more young people in the Memphis area who need to hear our message. Come join Community Outreach, and be a part of our exciting plans for 2013.
Community Outreach Program
K-12

Teen Tech Camp - Library

Teen Tech Camp - Hutchison School

Girls Get IT

STEM Educators Initiative

Soulsville/STAX

College

Scholarships

IT Career Day

AMIS (Association of Management Information Systems)

MILE (Memphis Institute for Leadership Education)
Girls Get IT
by Jana Markowitz
Director Outreach/STEM Initiatives
SIM International Management Council
At the beginning of 2012 Susan Caldwell and I approached the SIM Memphis Board with an idea. We all know there are not enough young people going into IT to "fill the pipeline" and our chapter has done an exceptional job of trying to correct that - we plan and pay for a variety of outreach activities including: IT Career Day at the University of Memphis, Teen Tech Camps with the Memphis Public Library and Hutchison School, and scholarships at the University of Memphis and LeMoyne Owen College.
Susan and I told the Board that in 1985 37% of computing degrees went to women. "That sounds about right," they said. Then we told them that in 2009 that number was 18% --- less than half of what it was in the 80's. They agreed we should immediately try to do something to encourage young women to pursue computing degrees and careers. Thus was born "Girls Get IT."
We started small - making presentations to young women who were members of the "STEM Society" at their school (STEM stands for Science, Technology, Engineering and Math.)
Then we put on an IT Career Panel in October to enlighten lots of young women from St. Mary's (my high school) and St. Agnes (Susan's high school) about fun, interesting, well-paid IT careers. We had help from SIM members Della Adams at the City of Memphis, Teresa Cheek at ServiceMaster and Danita Macon at the University of Memphis, who were speakers on our IT Career Panel.
All together we reached over 150 young women at girls' schools in Memphis in 2012. Even better, as a result of the IT Career Panel we have 16 young women who definitely want to "career shadow" an IT professional in 2013 and 24 more who "might." The previous year NO girls "shadowed" an IT professional. So we are off to a good start for 2013.
Best of all we have made a connection at the third girls' school, Hutchison. With help from SIM Outreach Chair, Dennis Norton (whose daughter is a Hutchison alumna) and from SIM member John Lewis, who has a daughter at Hutchison, and whose wife, her mother and her grandmother are also alums of Hutchison (!) - and with encouragement from other SIM members who have daughters at Hutchison - we had a wonderful meeting in mid-December and are now planning several exciting workshops, speakers and events.
We've come a long way in 2012 and will have more news and updates in 2013. Bottom line, it looks like Memphis will be producing some of the really great women in IT in the near future.
Thanks, SIM Memphis members, for stepping up and helping us get more young people in Memphis interested in STEM degrees and careers. And if you know any bright, young people who might be interested in IT careers, please point them to this website created by IEEE Computer Science:
This site has a video about IT careers, profiles of IT professionals, lists of universities with great computing degree programs and even lesson plans and teacher resources for K-12 schools.
Reminder: Membership Renewal
Your 2013 membership renewal is due. Dues received by January 11 will carry a 10% discount so don't delay! Check your inbox for your renewal notice or click HERE to email Susan Caldwell.
New Members!
Please welcome the following new members!
Wayne French
IT Director, Construction US Division
Terex Corporation
Terex Corporation is a diversified global manufacturer of a broad range of heavy equipment for a variety of industries, including construction, infrastructure, quarrying, recycling, surface mining, shipping, transportation, refining, utility and maintenance. Terex has more than 15,900 employees and operates 50 manufacturing facilities in North America, South America, Europe, Asia and Australia and sells its products in more than 170 countries. Wayne provides the IT Leadership for the Construction US Division and is the Business Lead for implementating their new ERP solution (Oracle E-business Suite) for Construction US sites.
Mason Rotelli
V.P., CIO
TruckPro
Mason is V.P. and CIO of TruckPro, a distributor of name brand heavy duty truck and trailer parts with over 50 locations across the central and eastern US. In this role, Mason is responsible for all aspects of Information Technology. Prior to TruckPro, Mason held IT leadership positions for Communications Supply Corp., Newark Electronics, Anixter, and Baxter Healthcare.
Debbie Smith
Sr. IT Manager
International Paper
Debbie is Sr. Manager, IT-Process Information Management at International Paper. She leads all IT-related activities for initiatives to enhance Global Delivery processes. She is also responsible for ensuring that the technology supporting these processes is aligned with the company's IT strategy. Working directly with the Global Delivery organization on Debbie leads IT-related initiatives to reduce logistic costs, improving people and process efficiency, and providing data and metrics to measure key performance indicators.
Jan van der Aa, PhD
Vice Chancellor & CIO
University of Tennessee Health Science Center
Dr. van der Aa is responsible for collaborating with the constituents of the six UTHSC colleges, associated research entities, and campus administration to direct and manage IT systems and services. He leads and coordinates UTHSC IT operations in tandem with the University of Tennessee System IT initiatives. Prior to UTHSC, Jan was the Assistant Vice President, Health Affairs and Director Educational Technologies for the UF & Shands, the University of Florida (UF) Academic Health Center where he was responsible for coordinating IT services and resources in support of six health sciences colleges, and five multi-disciplinary research institutes.
WELCOME to SIM Memphis!
Members on the Move!
Kevin Morgan
Kevin was named Director Brand & Guest Technology, Digital & Wi-Fi Products at Hilton Worldwide. In his new role, Kevin will work closely with Hilton Worldwide brands, IT, and other stakeholders across the company to define and execute roadmaps for guest-facing products that generate revenue and enable hotel operational efficiencies. Kevin was most recently with McDonalds LLC USA, where he was Regional Strategy & Communications Manager, Great Southern Region, and was responsible for communications and strategic business planning for over 700 restaurants and 140 Owner/Operator franchisees. He was recently recognized with the 2012 McDonalds Communications Leadership Award.
Steve Schaefgen
Steve has recently been named Vice President Global Technology, CIO, for Thomas & Betts. Prior to his new role, Steve was V.P. Audit Services with responsibility for global internal audit strategy, planning and delivery including enterprise risk assessment and assurance functions.
Congratulations to Kevin and Steve on their new positions!
Members in the News!
Dick Vandenberg
Dick served as the grand marshal for the Germantown Christmas Parade. Congratulations Dick on your celebrity appearance!
Member Spotlight


Jana Markowitz Joins the SIMI Management Council
SIM Memphis Chapter member Jana Markowitz stepped into the new SIM International Management Council position "Director, Outreach/STEM Initiatives" on January 1st. (STEM stands for Science, Technology, Engineering and Math - all of which are areas where America has a dwindling skill supply, but a growing demand.) In her newly defined role Jana will help chapters get involved (or expand their efforts) in reaching out to young people to get them interested in computing degrees and careers.
Jana will have all chapters' outreach efforts described on the simnet website, encouraging chapters to share what has worked in their area. She is also gathering "resources" to post - organizations, websites, publications, videos and programs-in-a-box - which can make getting involved, whether as a Chapter or as an individual, simpler and less time-consuming.
Finally, Jana will attend, and speak at, conferences including the US News STEM Solutions conference, the STEM Think Tank for Girls' Schools and the National Center for Women and Information Technology's Annual Summit.
Of course STEM Outreach and Workforce Development will be key topics at SIMposium 2013 in Boston, where Jana's predecessor, Boston Chapter President and SIMposium Chair, Michael Brooks, is continuing to champion SIM's national focus on the IT "pipeline."
In Memoriam
Sam Dillard
Many of you will remember Sam. We were saddened to hear of his death this past March. Sam worked for Caesars Entertainment (formerly Harrah's) for 17 years in information technology and was a long-term, very active member of our chapter before his job took him from Memphis to New Jersey. Upon learning of Sam's dedication to his mission work in South America, the board made a donation in his memory. We recently received the following message from Sam's wife, Janet, and his young son, Thomas.
"Thank you for your kind expression of sympathy to our family. Your donation to Alselsi Ministries is deeply appreciated as Sam had such a heart for the people of Guatemala. Your contribution...is going to help build a special needs playground in Chichicastenango. Sam served there on two mission trips with our church.
Sam often spoke of how much he enjoyed working and serving with you in Memphis and I know he would appreciate this kind gesture."