Join A Precious Child's Youth Advisory Committee
Are you a youth who would like to get involved helping children in your community? A Precious Child's Youth Advisory Board is looking for motivated individuals who would like to volunteer, provide insight on various youth-related topics, and get your peers involved in helping disadvantaged and displaced children and families.
If you are interested please email Torri at torri.mosko@hotmail.com
Like A Precious Child Youth Advisory Committee on Facebook

"ROCK INTO STYLE"
BACK-TO-SCHOOL CONCERT & FASHION SHOW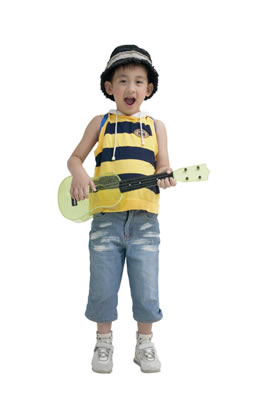 Flatirons Crossing will be collecting backpacks and school supplies for A Precious Child at their "Rock into Style" fashion show on
Friday, August 12, from 6-8 p.m.
in The Village (AMC Court).

Flatirons Crossing is partnering with Globalsound Studio's Music Academy to feature their
teen Academy Rock Bands during their "Rock into Style"
Back-to-School Concert & Fashion Show.
Retailers will have models
in the fashion show, booths to demonstrate and give away products, & much more!

There will also be an enter to win Daisy Rock guitar giveaway.
A Precious Child will have a booth at the event to get the word out about our programs and mission to make a positive impact in
the lives of disadvantaged and displaced children.
Click here to 'like' the event on Facebook and learn more!
Parties for A Precious Child
A huge thank you goes out to Kirsty Martinez who recently celebrated a birthday. Instead of gifts she asked guests to bring a new backpack for A Precious Child to her party. This is a simple yet selfless way to help children and families who are less fortunate. Kirsty ended up collecting 65 backpacks to give to children who otherwise would begin the school year unprepared!
Next time you have the occasion to celebrate, whether it be a birthday, anniversary, or baby shower, why not ask friends and families to go through their closets for gently-used clothing, shoes, coats, or sports equipment that they no longer use to donate to A Precious Child.
Having a summer BBQ? In addition to having guest BYOB...(Bring their own beef) why not ask them to bring a package of diapers or baby formula for a baby in need?
There are so many fun ways to get involved while making a huge difference in the life of a child.
Volunteer of the Month
A Precious Child is excited to honor Melva Parkhill as the volunteer of the month. Melva grew up in the small town of Brush were she had two little girls and worked as a paralegal. After losing her husband in a car accident, Melva made the tough decision to move away from Brush and begin a new life. She began working for the Department of Justice where she enjoyed a 28 year long career. Melva retired about 7 years ago to begin working as a missionary in Thailand.


Melva has been so helpful to A Precious Child. She volunteers every Thursday and provides much needed support in answering our phones, greeting our clients, and helping in the front office.


Thank you Melva for all that you do.

A Precious Child truly appreciates you!

Broomfield Chamber Business After Hours August 11th
So much to see, great food to taste, lots of people to meet, ways to be inspired, tour the event center, concert tickets to win and many surprises too!
We will be the spotlighted nonprofit at the event.
Stop by our booth and discover the many ways A Precious Child helps children and families in need.
Click here for more information
My experience volunteering with A Precious Child

I have thoroughly enjoyed my experience with A Precious Child. I began my volunteering journey not knowing much about the organizations that existed, and how much they truly help. Yes, I knew there were organizations and that
they helped, but that was basically the extent of my knowledge. I was lucky to have found this organization; not only have I learned a lot about what it takes to help people, but I have learned how much one organization can inspire and change the lives for those in need for the better.
Not only is the idea of helping children in need a great one, the way A Precious Child
Dear Supporters,
Can you believe it? It's back to school time already! This is one of the busiest times of the year as A Precious Child strives to provide thousands of backpack filled with school supplies so that children in need can begin the school year prepared to learn!
At the same time, clients are flocking to A Precious Child to get new school clothes so their kiddos can go back to school in style!
As always thank you! A Precious Child would not be able to do what we do without the incredible support of the community! Please remember that your financial support is absolutely vital for us to continue our programs and help disadvantaged and displaced children. Consider becoming a member of A Precious Donor's Club or simply making a onetime monetary donation. Please download A Precious Donor Form, fill it out and return it by fax or mail to 303-469-7555 or 557 Burbank St. Unit E, Broomfield, CO 80020.
Don't wait! Children and families are struggling and they need your help today!
Help A Precious Child get a
$25K grant from Pepsi!
A Precious Child is in the running for a Pepsi Refresh Grant. If we get enough votes we will get 25K for our giveSPORTS program to help give disadvantaged children an opportunity they have never had before...to participate in a sport that was once cost prohibitive.
You can vote everyday at http://www.refresheverything.com/apreciouschild
or text 107925 to Pepsi (73774)
Standard text message rates apply.
Fill-A-Backpack
Help a child succeed in school. Donate a backpack & school supplies for a child in need.
Click here
for a list of Drop-off locations.
Thanks to the hundreds of volunteers who have already helped! A Precious Child is well on its way to giving over 3,000 backpacks filled with school supplies to children in need. Please help give them the tools they need to do their homework, participate in the classroom, and get the most out of their education!
We are off to a good start, but we are still in need of more backpacks and school supplies!!!
Serve Colorado-Governor's Commission on
Community Service

On Saturday, July 30th, Colorado Cares Day, Approximately a dozen volunteers worked to Fill backpacks for children in need at the Fire Station in Erie Colorado.
Donations Received and Distributed
January - June 2011

April was a huge month for donations! The community donated $105,883 worth of clothing and essentials to A Precious Child, however the need for more clothing and essential items is steadily growing. Please tell all your friends, family members, and co-workers to donate new and gently-used clothing, shoes, coats, diapers, baby formula, and sports equipment to: A Precious Child, located at 557 Burbank Street, Unit E., Broomfield, CO.
Thank you for your ongoing support and dedication to helping children and families in need!
KSE Sports lend an artistic hand to
A Precious Child
The Kroenke Sports & Entertainment staff in charge of athletic entertainment at Avalanche, Nuggets, Mammoth, and Rapids games took a break from their regular duties to paint a mural at A Precious Child as part of their commitment to community service. The mural was dedicated to A Precious Child's giveSPORTS program that provides new and gently-used sports equipment to children who dream of playing sports but who cannot afford to purchase equipment. The group of KSE volunteers did an impressive job making a mural featuring the words KSE and giveSPORTS surrounded by various sports equipment.
A Precious Child was chosen among many other organizations throughout the Denver Metro Area to have KSE staff volunteer their time and to complete a special and unique project. Carina Martin, executive director and founder of A Precious Child said, "The mural is located in our giveSPORTS section so all of the children who come to receive sports equipment will be able to be inspired by the beautiful work of the KSE staff."
When asked why they do this, Lynette Nickelson of KSE said, "I love working out in the community. I don't have much but I love helping those less fortunate." Lynette was thrilled to learn about A Precious Child's Share-On program that provides new and gently-used clothing, shoes, coats, and other basic essentials to children and families in desperate need of assistance. Lynette said, "I'm going to come back to donate clothing because something I don't wear anymore is brand new to someone else."
A Precious Child is dedicated to involving the community in their efforts to help children and families who struggle to make ends meet. For more information about A Precious Child visit www.apreciouschild.org or call 303.466.4272 or email contactus@apreciouschild.org

Legacy Poms help A Precious Child

A group of Legacy Poms worked all day in A Precious Child's Central Clothing Bank to inventory, sort, and display donated clothing for children and families in need!
Legacy Poms break for lunch while working to organize the Central Clothing Bank
Looking out for one another
It's always heartwarming to see siblings get along well and watch out for each other. This is exactly what Azucena's children were like. Little 3 year-old Laura would not let go of her older brother's hand while he helped her find the perfect toy to take home. Victor age 10 was very good at reminding his brother Edwin age 6 to pick up after himself. These kids were the perfect example of good manners and a thankful heart. They were so excited to get their clothes and sporting equipment. Little Laura asked to change into one of her new dresses and Abel would not let go of his new soccer gloves. As they were leaving I just had to ask them to pose for me with their favorite thing they had gotten that day. In the picture they are all sitting in the toy area with their arms around each other.