A Precious Child, Inc. Newsletter

February, 2010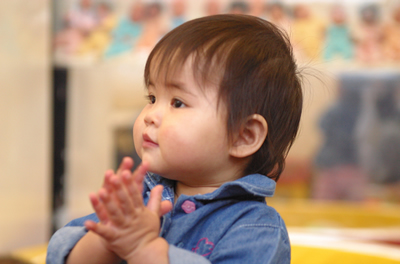 Dear Supporters,

Before we tell you about all of the exciting up-coming events we would first like to thank you.

You are our greatest supporter and our biggest collaborator. It is with your help that we set out to make a positive impact in the lives of disadvantaged and displaced children in the community.

You make this all possible!

Sincerely Yours,

A Precious Child

P.S. Everyone at A Precious Child would like to sincerely thank all of those who made donations in response to the 2009 Mailing Campaign to raise money for A Precious Child. I am constantly amazed and inspired by the kindness of the community. Many disadvantaged and displaced children where positively impacted due to your support. Thank you for caring about those who are so desperately in need.
The PGA Will Sponsor A Precious Child



We are delighted to announce that the PGA will be sponsoring

A Precious Child!

The 2010 Senior PGA Championship is the most prestigious and historic Championship in Senior Professional Golf.

This year, the 71

st

Senior PGA Championship will be held at Colorado Golf Club in Parker, Colorado, May, 25 - 30.

The PGA of America has chosen to donate ticket sales to A Precious Child.

It is with great honor and gratitude that A Precious Child accepts the PGA's generous sponsorship. We will be selling tickets to the Senior PGA Tournament and the more tickets we sell the more children we will be able to serve. Please purchase tickets to the PGA tournament from A Precious Child and contact us for more ways you can get involved.

Bowl for A Precious Child

Fire vs Police

On April, 11th the North Metro Fire Rescue Department will compete against the North Metro Fire Department in a bowling tournament at Chippers between 4pm and 7pm to benefit A Precious Child. The winner of the tournament, either fire or police, will take home the coveted trophy.

Undoubtedly, the tournament will be remarkable since the competition between the departments is fierce. There will be at total of 24 teams consisting of five players, one bowler from the Fire or Police department and four players from the community.

The cost is $25 to bowl on a Fire or Police Team. Dinner is also provided. There is a $10 spectator fee to dine and watch the tournament if you prefer not to bowl. Participants must sign up in-person at Chippers where they will receive two complimentary games of bowling just for signing up. There will be a

$2 discount in exchange for a clothing donation to A Precious Child.

There will also be a silent auction at the event. If you would like to donate to the silent auction please contact us.

For more information contact

Carina Martin at (720) 951-0525 or

carinamartin@apreciouschild.org or contact Chippers located at 100 Nickle St. Broomfield, CO 80020

(303)-466 9700

Special Thanks to Summit Chiropractic and Apex Physical Therapy

As many of you know, A Precious Child has been operating from the basement of the Summit Chiropractic and Apex Physical Therapy offices located at 54 Garden Center. The use of the space was generously donated by the owners of Summit and Apex.

This gave A Precious Child the chance to embark on our mission, launch our programs, and grow into an organization that is making a real impact in the lives of disadvantaged and displaced children. We will be forever grateful to Summit and Apex for their support and use of space our inaugural year.

A Precious Child is Moving


We are excited to be moving our offices and Central Clothing Bank to a bigger space that will allow us to help more children and families in need. A Precious Child will be moving to:

557 Burbank St. Suite E.

Broomfield, CO 80020.

The move will take place in March (details to follow) but we will have the month of February to paint and prepare the space. Our new Central Clothing Bank will be amazing. Not only will the space be larger and better organized, we will have a drop-off and loading dock for our clients.

However, we are in urgent need of some volunteers to help us make this move a real success. We particularly need volunteers to help us with moving the clothing and office to the new location.

Please let us know if you are able to help. Thank You!

carinamartin@apreciouschild.org

720-951-0525

A Precious Child Needs Clothing


Over the holidays A Precious Child provided many disadvantaged children and families with much needed clothing. Now, our clothing supplies are low. We need to replenish our Central Clothing Bank and to do so we need your help!

However, since we are moving we ask you to begin putting aside any gently used clothing that you are willing to donate to A Precious Child and deliver your donation to our new facility in March.

Thank you for help!
Valentines Day Fun Craft to do with your kids
February 14th is Valentines Day! This is a great day to make Valentine's Day Cards, Cookies, or try a creative activity with your kids like this one...
Fingerprint Hearts

This is the perfect card for preschoolers and toddlers!
Supplies:

Non-toxic stamp pad (red)
Notecards or paper
Crayon or marker
Directions:

Press an index-finger onto the ink pad. Then stamp V-shaped hearts on the card by joining two finger prints at the bottoms.
Use a marker or crayon to add a message, then give it to someone you love!

HINT:
Use washable ink so it will easily wash off little fingers!
It is important to us to know how you, the community, think A Precious Child is doing. We value your support and welcome your input. Please lend us your comments, ideas, and thoughts.
We would love to hear from you!
Sincerely,

Carina Martin
A Precious Child, Inc.