Did you know?


That you can order books 24/7 on our website? Select "pay in store/pick up in store," and we'll notify you when they're ready for you to pick up!

That we sell Kobo eReaders and eBooks that you can read on any device (including your iPad) except Kindle devices?

That we happily gift wrap any of your purchases from us at no additional charge?

That our gift certificates never expire? If we don't expire, they don't expire!

That more than almost anything else we love helping you choose just the right gift? So don't hesitate to ask for ideas if you're stuck.

That we are long-time supporters of local literary and educational activities?









Our Hours:



Monday - Saturday


10 am to 7 pm;


Sunday


Noon to 5 pm

Local
Independent
Here for you.

Thank You for Supporting Local Businesses!


Read next year's Multnomah Country Library's Everybody Reads book:

Learn more
For the Young at Heart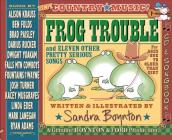 Learn more
A Great Little Store with Great Big Service
September 2013 Newsletter


Can you believe it's September already? The kids are back in school. The mornings and evenings are bringing us that refreshing Fall crispness. And the great books just keep coming.

Roberta Dyer and Sally McPherson
Broadway Books, 1714 NE Broadway, Portland, OR 97232
(503) 284-1726

Thursday, September 5th, 7 pm: Attic Institute's Atheneum Faculty Reading

In celebration of the
Attic Institute's Atheneum Master Writing Program
and its incoming class of Atheneum Fellows, the faculty from this groundbreaking program will read from their work.
The Atheneum Master Writing Program is an annual certificate program that melds independent study under close faculty supervision, student receptions, public readings, and other special events created around good writing and dialogue within the literary community. The program is designed to advance student's writing and seed literary life in the city of Portland. Fellows form a unique community of literary artists and citizens.
Scheduled to read at this event are writers and faculty members David Biespiel, Karen Karbo, Lee Montgomery, Wendy Willis, Merridawn Duckler, and Greg Robillard - a spectacular line-up of writers.
Thursday, September 19th, 7 pm
:
Oregon Writers Colony Book Club Discussion

The Oregon Writers Colony has chosen We Heard the Heavens Then: A Memoir of Iran by Aria Minu-Sepehr for its September book club selection and will feature the author at the store for a reading and discussion.Local writer/editor Susan LeGrand will interview the author.

Aria Minu-Sepehr was raised in a sheltered world of extraordinary privilege as a son of the major general in the Shah's Imperial Iranian Air Force. That idyllic life came skidding to a halt when the Shah was overthrown in 1979, when the author was ten years old.

In this critically acclaimed and deeply moving memoir, the author takes us into the heart of the revolution, when a boy's hero became a hunted man.



Don't forget that Maddie will be here on Tuesday, October 1st, at 7 pm. We'll tell you more about the event in next month's newsletter, but we wanted to give you a heads-up because it's sure to be a packed crowd!
Some of Judy's Oregon Favorites

As an Oregonian relishing our first rain after a long dry stretch, I feel compelled to recommend two books, each drenched in Oregon rain.

Matt Love, author/teacher/coastal resident, writes in Of Walking in Rain (2013), "thinking about rain is a healthy existential pastime." His book is an entertaining and informative collection of vignettes celebrating rain and those who embrace it. [Note: Matt Love will read here from Of Walking in Rain on Thursday, October 24th, at 7 pm.]


According to Love," the greatest book on rain in the history of Oregon literature" is Ken Kesey's Sometimes A Great Notion (1964). Kesey's intense rain permeates the entire novel in a more ominous, oppressive way befitting the dramatic events in this coastal river community. Kesey understood and made one feel the pounding rain, rising waters, and raging rivers that are a part of Oregon life. This is actually one of the best books I've ever read.

Because I'm a lover of books that connect me to Oregon settings, I'm also going to mention two recent books by Kim Stafford.



The first is excerpted from one of my favorite coffee table books of the 1990's, Wind on The Waves, Stafford's words with photographs from Ray Atkeson. The new paperback version is the stories without photos, with a slightly different title, Wind on the Waves: Stories From the Oregon Coast. The fifty-two brief stories -- such as "Grandma Dewey" and "Coffee at the Eavesdrop Cafe" -- are filled with characters full of local color and show us fictional Oregonians we can recognize.



The other book is Stafford's memoir, 100 Tricks Every Boy Can Do. While it focuses on Stafford's relationship with his brother who later committed suicide, the book is full of youthful activities in places we've been. The boys ride bikes in what is now the Lakegrove area, pick strawberries in the fields, fish in the Metolius River, and camp in the Cascades. Anyone who has struggled with making peace with loss would appreciate his insights.
-Judy McKeever (Book Broad and native Oregonian)

Oregonians are blessed with an abundance of great authors. (Hmm, let's see. A murder of crows, a gaggle of geese, an exaltation of larks, a barrel of monkeys....what would be the collective noun for writers?) In Irvington we are especially rich with authors.

One of those is bestselling writer
Cheryl Strayed
, author of the novel
Torch
, the memoir
Wild
, and the advice book
Tiny Beautiful Things
. Cheryl pops into the store whenever she's in town to sign copies of her books (and to buy books for herself, her husband, and her son and daughter). So when you buy one of Cheryl's books from us, odds are that it will be a signed copy.
She will also personalize copies of her books for customers. (We ask that personalized copies be paid for in advance.) You can come in to order your book(s), or you can order them through our website - just indicate how you would like it to be personalized in the "comments" section of your order. We are so grateful to Cheryl for doing this.
For our second Staff Spotlight we're featuring
Kate Bennison
. Kate has been part of the Broadway Books family for sixteen years: a devoted patron for the first eleven years and an enthusiastic employee for the past five years. Kate loves to help customers find their "perfect read," no matter their mood or taste. She usually starts with, "What have you read lately that you really enjoyed?" and the customers are off and running as Kate leads them to their next conquest. Kate is also the mastermind (and workhorse) behind our imaginative and engaging front window displays each month.
The Long and the Short of It:
Kate has just completed volume four of the
Robert A. Caro
series about Lyndon Johnson,
The Passage of Power.
At 605 pages, it is "can't put it down, can't find enough time, can't say enough, simply a great read." Admittedly, Johnson was President in Kate's very impressionable tween years, but still, she says, "this should be what they read in high school history classes!" Even if you skip the first three volumes, she says, definitely go for the fourth!!
Kate also loves the short novella
The Uncommon Reader
by
Alan Bennett.
This is the story of a fictional Queen of England and her chance introduction to reading and the mind and soul expansion that results. A must read for everyone who loves to read and wants a hearty laugh to boot.
The photo is of Kate and granddaughter Brynn, who is already a great lover of books, especially anything in "high contrast!"
Twitter Tuesday/Facebook Friday
Do you follow us on Twitter or Facebook? We're social media mavens (NOT!) and love to tweet and post (although we don't do it very often). We also love following our friends and customers and colleagues. It's a great way to discover new things and connect with people all over the globe as well as people around the corner. So now we're going to give Portlanders even more reason to follow us: Twitter Tuesdays and Facebook Fridays!

Each Tuesday we will post on Twitter a one-day-only, in-the-store-only discount on a book or group of items that we love. On Fridays we'll do the same on Facebook. Get in on the action by adding @bookbroads to the list of people you follow on Twitter, and "friend" us on Facebook. Be sure to let your friends know too!
Our sale shelves are bursting with oodles of new sale books at incredible prices. Hardbound books for under $10. Come early for the best selection - in most cases we only have a couple of copies of each. You'll walk out with a big smile on your face, a stack of books in your arms, and little damage to your wallet.

First you loved Plenty. Then you loved Jerusalem. Now comes Ottolenghi: The Cookbook, the debut cookbook from the celebrated bestselling authors, Yotam Ottolenghi and Sami Tamimi, available for the first time in an American edition.

This book features 140 recipes culled from the popular Ottolenghi restaurants and inspired by the diverse culinary traditions of the Mediterranean, updated with US measurements throughout. The book features abundant produce and numerous fish and meat dishes, as well as Ottolenghi's famed cakes and breads.


MaddAddam, the thrilling conclusion to Margaret Atwood's speculative fiction trilogy, beginning with Oryx and Crake and continuing with The Year of the Flood, combines adventure, humor, romance, superb storytelling, and an imagination at once dazzlingly inventive yet grounded in a recognizable world. At the center of the book is the story of Zeb's dark and twisted past, which contains a lost brother, a hidden murder, a bear, and a bizarre act of revenge.

We have a limited number of signed copies of MaddAddam, so hurry in for your copy!


The accomplished biographer A. Scott Berg has written about Charles Lindbergh (which won the Pulitzer Prize), Maxwell Perkins (which won the National Book Award), Samuel Goldwyn, and Katherine Hepburn. Now he takes on the 28th president of the United States, Woodrow Wilson, in the most personal and penetrating biography ever written about him, based on more than a decade of research and writing and access to newly released material in the Wilson archives.

One hundred years after his inauguration,Wilson still stands as one of the most influential figures of the twentieth century. Complex and enigmatic, he was president from 1913 to 1921 and led America into WWI with the now famous slogan: "to make the world safe for democracy." "I read my first book on Woodrow Wilson at age 15," Berg says, "and I was hooked.... I did not write a diplomatic history or a history of foreign affairs in his life. I wanted the reader to walk through his life and see it with his eyes."

Claire of the Sea Light, Edwidge Danticat


Edwidge Danticat's stunning new work of fiction brings us deep into the intertwined lives of a small seaside town in Haiti, where a little girl, the daughter of a fisherman, has gone missing.

Claire's mother died in childbirth. Each year on her birthday, her father takes her to visit her mother's grave. He wonders if he should give his daughter to a local shopkeeper who lost a child of her own, so that Claire can have a better life.

On the night of Claire's seventh birthday, when he makes the wrenching decision to do so, she disappears. Painful secrets, haunting memories, and startling truths are unearthed among the community as they search for Claire.

From the author of Krik? Krak!, The Farming of Bones, Brother I'm Dying, and more, this book is Danticat's most spellingbinding and astonishing.

Contact Information
Roberta Dyer or Sally McPherson
Broadway Books
(503) 284-1726
bookbroads@qwestoffice.net