Dinner and Pie Auction raises much needed funds for Meals on Wheels

Great barbecue, fantastic pies, a professional auctioneer, and good people with open hearts came together for a successful fundraising event that raised $3800 for Meals on Wheels. Beth Ramsey, Mid-America Nutrition Program Board member, led the Christ Our Savior committee that organized the Dinner and Pie Auction on June 22 at the Louisburg American Legion hall.

More than 45 pies were baked and donated by many people from the church and the community. Brian Knop, auctioneer, donated his time to help the cause. Jim Bell provided and setup the sound system. Mike and Amy Mulich donated, smoked, and served the meat for the dinner. Christine Fauss with her husband Rich organized and prepared the rest of the meal and helped get pie donations. Many others helped with organization, prep, and setup including Jodie Berve, John Berve, Steve Edgar, David Frazier, Cindy Henry, Craig Holtzen, Pastor Andy Keltner, Debbie Keltner, Gwen LawRance, Don Newman, Linda Newman, Rick Peek, and Bob Richards. Many thanks to the committee and other helpers, all those who baked pies, and any others we may have missed. In addition, Christ Our Savior donated the funds to cover the initial costs and Thrivent Financial for Lutherans provided $500 in matching funds.

The committee plans to have more fund raisers as well as to increase the number of Meals on Wheels volunteers, and to reach more seniors in the community that may benefit from Meals on Wheels. For more information, or if you want to get involved with supporting Meals on Wheels, contact Beth Ramsey at (316)727-1249.

Pastor Andy Writes...
Pastor Andy Keltner
Look Ahead
I was an adult and I had never plowed a field. One of the members of the church asked if I would like to learn to run his tractor. I like to try new things so I agreed. After I learned the controls of the tractor and how to lift the disc harrow out of the ground on the turns I began to work the ground. I went around the outside of the field and the farmer told me to make one pass down the middle. I kept looking back as I plowed the field to make sure the rows were straight. After the first pass I had no straight furrows but squiggly lines. The farmer asked me: "What were you looking at." I said I was looking back. He explained that you can never plow a straight furrow if you are looking back. The next time I went across the field, I picked out a hedge tree on the far side of the field. I resisted the urge to look back and as I turned the corner and started back across the field I noticed I had nice straight furrows to follow.
The lesson I learned is that you have to know where you are going if you want to get there. If I look back and hang on to past accomplishments and failures I can never get to where God wants me to be. Jesus is very stern with his disciples. In Luke 9:62 "Jesus said to him, "No one who puts his hand to the plow and looks back is fit for the kingdom of God." He is speaking to a man who asks that he be allowed to say goodbye to his family before he follows Jesus. Jesus calls us to look ahead focus on our calling to follow him wherever he would lead us.
St. Paul very clearly states in Philippians 3:13, 14: "Brothers and sisters, I do not consider myself yet to have taken hold of it. But one thing I do: Forgetting what is behind and straining toward what is ahead, I press on toward the goal to win the prize for which God has called me heavenward in Christ Jesus." He understands that we must have a goal. We must look ahead. Looking ahead keeps us focused. It keeps us from wandering away from God's truth. It keeps us going in the right direction. It is hard to forget what lies behind. Jesus tells one man to "let the dead bury the dead." Jesus is concerned about where we are going and not where we have been.
This might sound harsh because we would like to lift up our accomplishments and be lauded for our success. The truth is this is grace. Jesus forgets what lies behind in our sinful lives. He does not judge us by our merits works or deeds. He declares us righteous and holy because he suffers and dies for our sinfulness. If we have nowhere to go, we will never get there.
I used to lead groups on challenge courses. There was a cable suspended above the ground that groups had to walk across. The cable was only about 10 foot long and was about 24 inches above the ground. It became a great stumbling block. In order to get across the cable you had to let go of one post and walk to the next post. I would watch groups get stuck at this point throughout the day. Then one young lady stepped on the cable and walked across it with minimal effort. I asked her to share with the group how she was able to get across the cable. She said it was easy, all she had to do was to keep her eye on the far post and walk.
Jesus calls us to look ahead. He has prepared for us a final destination. He has called us to step out in faith and anticipate our eternal reward. What lies behind he has forgiven. What is in the future will be provided by God's grace. Look ahead.
Swim and Fellowship gathering at Louisburg City pool July 13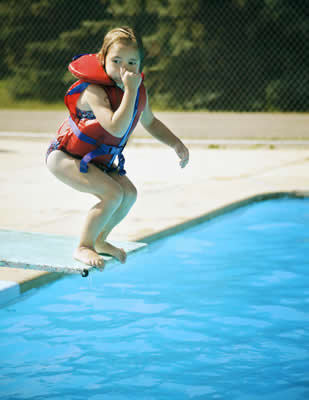 Come join in the fun at Louisburg Aquatic Center on Saturday, July 13 from 8pm-10pm. Sign-up at church or contact Gretchen Lee by July 1

(contact info below)

. Everyone is welcome to swim or just to visit, although one adult must accompany children. Bring a snack, dessert or drinks to share in the concession area. We will also be collecting donations for Blessings in a Backpack. Monetary donations are accepted as well as the following items---alphabet & chicken noodle soups, Spaghetti-O's, tuna, ramen noodles, instant oatmeal, Poptarts, granola bars, raisins, peanut butter or cheese crackers, popcorn, and applesauce. Contact Gretchen Lee at (913) 915-7712 or gretchenlee76@gmail.com with any questions.
Bread of Life Servant Event Lock-In scheduled for last weekend in July

A Bread of Life Servant Event and Lock-In will take place in the Christ Our Savior church basement from 6 p.m. Saturday, July 27th to 12:30 p.m. Sunday, July 28th for students going into 7th grade through high school. Those who would like to attend should sign up in the church entryway.
During this event, teens will explore, "Jesus, the Bread of Life," through scripture, and through making, blessing, and sharing bread. There will also be ice breaker games, snacks, and pizza for lunch on Sunday.
The congregation can support this teen event by donating snack and bread making items. Please support this event and drop off non-perishable donations from the list below in the box in the church entryway.
Snacks-potato chips, flavored crackers, cheese sticks, fruit snacks, fruit, popcorn, pop, bottled water, various cereals, milk, pizza for lunch Sunday. Bread Baking-sugar, yeast, salt, spray oil, vegetable oil, bread pans, large baggies. For more information contact Michelle Eickhoff 913-302-5282 or gmicough@hotmail.com.
Back to top
Letter of Thanks
MID-AMERICA NUTRITION PROGRAM, INC.
1538 Industrial Avenue · Ottawa, Kansas 66067
785-242-8341 FAX: 785-242-0055
Christ Our Savior
Dear Friends,
I want to sincerely thank you for your ongoing support of Meals on Wheels. The money you have raised will feed many seniors for many months! Had you chosen to use that money to help someone stay in a nursing home, it would have paid for about one month! You have chosen the better way to care for your neighbors.
I remember delivering a meal to a 90-year-old bachelor who lived in a very modest little house. The delivery person was the only person he saw most days. He donated when he could, but most of the time he was unable to donate. He loved his little home with his memories, but he did get lonely. I'm sure at one time he cooked for himself, but by the time I met him, he could no longer drive and had no food in the house except the meal I brought. The meal he got each day made all the difference to his ability to remain in his home. Without donations such as yours, we cannot feed people like him.
I don't know which is more important, the visit by a friendly volunteer or the nutritious meal. One feeds our body, the other feeds our soul. Jesus set the example of feeding both, and we should follow His example. Thank you for providing funds so that we can continue to provide hot nutritious meals with a friendly smile on the side...so no senior goes hungry!
Sincerely,
Sharon Geiss
Executive Director
COS Cleans Up at Ron Weers Park
Christ our Savior members sport their COS blue and clean up Ron Weers Park as a service to the community. Watch for future clean up dates in the bulletin to join in giving a little community TLC.

There will be a biscuits and gravy breakfast on Sunday, July 14 from 7 a.m. to 9 a.m. by Zach Waite to raise funds for his BSA Eagle Service Project. His project will be a flag pole and rock garden for our church. His goal is to raise $1000.
Also, mark your calendar for July 28th when Zach will have a hamburger and hotdog lunch after the 10:30 A.M. service.
Each plate, breakfast or lunch, will be a donation of $10. Come on out, enjoy good food and fellowship and show your support.
Altar Flowers
July 7 Bill Richards
July 14 OPEN
July 21 OPEN
July 28 OPEN
Anyone that still wants to sign up for OPEN days just give Sandy Barsh a call (837-2997) or talk to Debbie Keltner.
Those who sign up for flowers have 2 options. You can provide them (picking them up and having them at church before the 8:00 a.m. service) or contact Sandy Barsh at 837-2997 and she will pick up the flowers. The cost will be $15.00. Make checks payable to Sandy Barsh. Flowers can be taken home after the 2nd service.Vases should be returned to church.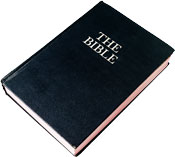 July Education
Wednesdays
Evening Bible Study
7:00 p.m.
Thursdays
Morning Bible Study
9:30 a.m.
(Contact Sandy Barsh
for location 837-2997)
Sundays
Sunday School
Ages 3-Adult
9:15 a.m. - 10:15 a.m.
Josh Creath

&

married

June 22, 2013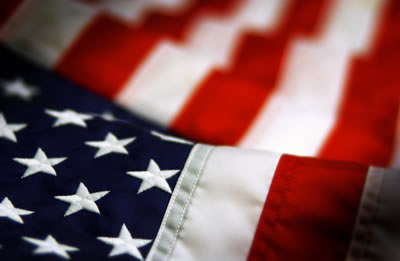 Military members and friends of our congregation include:
Amando Aguayo
Michael Casper
Greg Jeffery
Ryan Helms
Mark Edgar
Ray Gigliotti
James Keltner
Joe Herold
Parker Herold
Micah Mesman
Christian Rieck
Cole Turney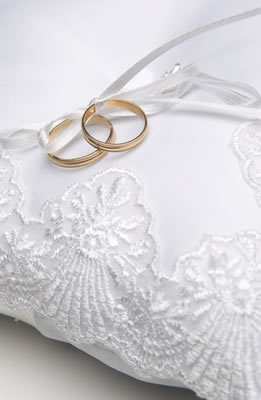 7/6 Loren & Carrie Hoskins
7/6 Harvey & Pat Lightner
7/25 Harry & Nancy Lukas
7/29 Scott & Molly Curtis
7/29 Jeff & Stephanie Lohse
7/29

Billy & Toni Weissend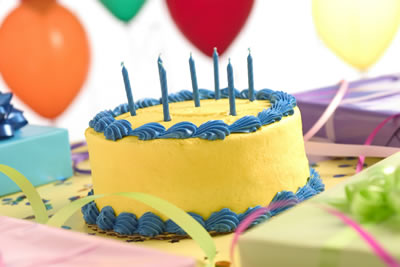 July Birthdays
7/1 Bob Rolofson
7/4 Debbie Bell
7/5 Koell Smith
7/6 Mike Herl
7/14 Joyce Shaffer
7/15 Cheryl Brown
7/16 Kelsey Traffis
7/17 Shirley Fuller
7/18 Blake Curtis
7/19 John Berve
7/20 Jodie Berve
7/21 Jairus Brown
7/21 Addi Vance
7/24 Jim Rockers
7/25 Jill Carlson
7/27 Joe Gregar
7/27 Gracie Waite
7/28 Homer Kalinka
7/29 Gloria Rolofson
Christ Our Savior Newsletter is published monthly and produced in email and print versions.


Jodi
e Berve


newsletter@ christoursaviorlouisburg.com
If we've missed your birthday or anniversary co
ntact COS Office so we can
update our
records.
(913)837
-4502
office@ christoursaviorlouisburg.com