COS to host LWML KC Crossroads Zone Annual Spring Rally--all women invited
Christ Our Savior LWML society will be hosting The LWML K.C. Crossroads Zone Annual Spring Rally Saturday morning, April 6 from 9 a.m. until 1 p.m. or at the conclusion of lunch. Registration is at 9 a.m. coffee, tea and juice will be available along with breakfast rolls. The rally will begin at 9:30 a.m. Pastor Andy will lead the Prayer Day Service in lieu of a Bible study. We will also have a guest speaker from the Agape Food Pantry in Louisburg. A salad luncheon will be provided. The mission project will be paper products and supplies t
o be given to the food pantry here in Louisburg.
Pastor Andy Writes...
Pastor Andy Keltner
Our Story
Many of you had the opportunity to watch the Bible on the History Channel and Lifetime Channel. I have watched it off and on and I have it saved on my DVR. I would like to tell you that if you have enjoyed the movie you will really love the book. This is why we offer Bible study opportunities. I will tell you that if there is not a study you like, let me know. I will help anyone who would like to start a small group Bible Study.
TV executives are excited because the Bible is such a good story. As I watch this program I am reminded that the Bible is not just a good story it is my story. The Bible is a narrative about our God's relationship with his people. God creates. His creation turns away and denies their God. God seeks his children. He disciplines his children. He calls them to repent. He demands their allegiance. Still his creatures turn away.
Finally our God fulfills his desire for his children by sending His Son. Jesus true God and true man comes and restores the broken relationship between the creator and his creation. Notice this is a great story because it is a historical narrative. The creator still desires a relationship with his created.
We are God's foremost visible creatures. He loves us. He has always loved us. The Bible is the account of his love for us. We are the beloved of God. Therefore the narrative of God and his relationship with his people is still being written. We are in relationship with the creator God. We have been reconciled to God through the death of his Son our Lord Jesus Christ. Now as the beloved of God the narrative of God's interaction with his creation continues in our lives. It continues through our witness. Acts of service and kindness done in the name of Christ continue the narrative. We are the body of Christ. Our actions and interactions with our world manifest the creators love for his creation.
As I read the Bible I am struck that when the odds are overwhelming and the nation is in disarray the writers of scripture point to God's deliverance. Remember he led us through the Red Sea. Remember he delivered us from our enemies. The realization is that because he has in the past, he will in the future. God will deliver. He is strong to save.
The Bible is a great story. And this is our story. We are the children of God. God is still active in our world and in our lives. We are the people of God he will accomplish his purposes through us.
Christ Our Savior to support Senior Center Nutrition program and Meals on Wheels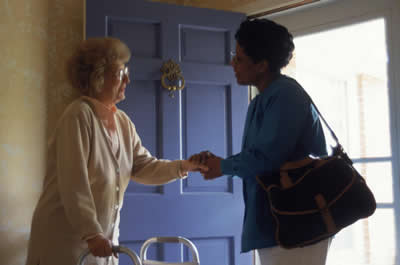 Christ Our Savior has formed a committee, under the leadership of Beth Ramsey, to partner with Mid-America Nutrition Center to grow and support the Meals on Wheels Senior Center nutrition program here in Louisburg. The goals of the team are to communicate, educate, grow senior participation, recruit volunteers, and raise funds to support this worthwhile senior nutrition program. According to the 2010 census, there are about 485 people in Louisburg who are 65 years or older, yet, an average of 24 meals are delivered to homes daily and an average of 16 people take part daily in the weekday senior center lunches. This Christ Our Savior committee feels that many more seniors can benefit and wants to find ways to reach more seniors in Louisburg.


One of the big issues facing the nutrition program is a misunderstanding about the funding of the program. The Louisburg Senior Center receives its meals from the Mid-America Nutrition Program (MANP) located in Ottawa, KS. According to information provided by the MANP official website, MANP is the only non-profit agency providing meals to seniors in Anderson, Coffey, Franklin, Linn, Miami and Osage Counties in Kansas. MANP is a "participative" program. That means it is not entirely funded by the government, but relies heavily on each individual community and each person that receives a meal to help pay for that meal. In fact, individual donations are the largest source of funding that MANP has. MANP receives 40% of its funding from individuals' donations, 53% of its funding from federal (Older Americas Act and N.S.I.P.) and state dollars, and 7% from counties. Despite relying so heavily on donations from individuals, MANP never denies a meal to anyone in need who is over age 60.


After two meetings, the Christ Our Savior committee has already begun making plans for a community dinner and pie auction fundraiser on Saturday, June 22. This fundraiser will also help the team begin to educate the Louisburg community about the Senior Center Nutrition Program and Meals on Wheels. For more information or if you want to get involved, contact Beth Ramsey at (316)727-1249.


Thank you for all the beautiful music at Christ Our Savior Lutheran!
WEDNESDAY LENTEN SERVICES
Thank you Michelle and Gerry Eickhoff for sharing your many musical gifts.
SUNDAY PRAISE TEAMS
Thank you Michelle Eickhoff, Dave and Kara Raetzel, Teresa Schlagel, Grace Walania, Jodie Berve, Victoria Cadena and DeDe Dotson for making our Sunday mornings most joyous in music and praise.
PALM SUNDAY
GREAT JOB, Sunday School kids, with the banner (thank you Sandy Barsh) and song. It was awesome.
HOLY WEEK
Thank you Jodie Berve, Victoria Cadena and DeDe Dotson for sharing the power and majesty of our Lord's Passion and Resurrection through music.
EASTER SUNDAY
Our mighty trumpeters Daniel Bell and Austin Raetzel were awe-inspiring - thank you! Thanks to Dave Raetzel for rehearsing the trumpeters.
Sound Board
A big shout out and thanks to Jim Bell, John Berve, and all the Sound Board crew.
Back to top
March Council meeting highlights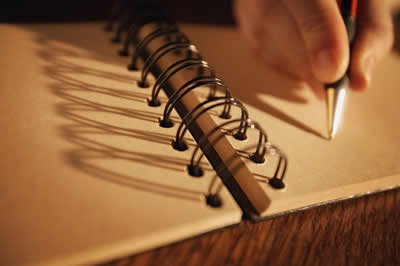 FINANCE At the March 5 Council meeting, Courtney Allen, Treasurer reported that $30,000 was put toward the mortgage principal in February. She also reported a net income of $1977.44 since the first of the year. Council discussed mortgage options and agreed to keep the mortgage with the Lutheran Church Extension Fund (LCEF).
EDUCATION Pastor Andy reported on the Education Stakeholders progress. In further discussion on the status of Education, concern was voiced for finding a potential Education leader. Pastor Andy reported that there have been responses to leadership for various responsibilities, but not an overall leader. Pastor is looking to Jim Bradshaw, LCMS Educational Services, for guidance and options. It was also shared that Christine Fauss, Sunday school administrator, has given her notice to step down at the end of this school year.
ELDERS Elders are working on their training and having good discussions from their training book. They are working on creating more interest groups and building relationships.
FACILITIES Mike Mulich reported that the carpets will be cleaned in all the buildings and general spring lawn care, fertilizing, and weed and feed is ready to go. There was further discussion about recruiting lawn maintenance volunteers and organizing a spring cleanup day to take care of small projects and various maintenance needs. Council agreed to have the cleanup day on Sunday, April 21.
LIMITED LIABILITY Council reviewed and discussed adding a limited liability clause amendment to the constitution and bylaws that would limit the personal liability of volunteer leadership in the church. Council agreed that this is needed. The motion to make this amendment carried. It will be presented to the congregation and a voters' meeting called.
PRAYER LIST Council discussed the need for a prayer list process so that people of the congregation can pray for the sick, and others' intentions. A new website is being created at this time that will incorporate a prayer request process. Council will continue to pursue this as it is important for our church to have good communication and way for many to pray for others.
T-Shirts still available!!!!
COS T-Shirts are still available in various adult and children sizes. Please contact Richard Fauss directly at
913-219-7107
or email
rcfauss@gmail.com
for availability.
Christ Our Savior Named One of Constant Contact's 2012 All Stars
Christ Our Savior recognized for achieving exemplary email newsletter results
Christ Our Savior has received the 2012 All Star Award from Constant Contact®, Inc., the trusted marketing adviser to more than half a million small organizations worldwide. Each year, Constant Contact bestows the All Star Award to a select group of businesses and nonprofits who are successfully leveraging online marketing tools to engage their customer base, and drive success for their organization. Christ Our Savior's email newsletter results ranked among the top 10% of Constant Contact's international customer base.
"I'm very happy for Christ Our Savior's email newsletter to be recognized by Constant Contact for achieving strong results and connecting with our congregation," said Jodie Berve, Christ Our Savior newsletter editor. "Constant Contact's tools have helped us reach members in a convenient, communication method with monthly news and emergency alerts like our last minute Christmas toy drive and cancelling morning Palm Sunday services due to snow. It's been an easy-to-use tool that has helped us diversify the ways we communicate with the congregation."
Constant Contact customers using either the company's Email Marketing or EventSpot tools are eligible for this award. Constant Contact looked at the following criteria to select this year's All Stars:
*Level of engagement with email campaigns and events
*Open, bounce, and click-through rates
*Event registration rates
*Use of social sharing features
*Use of mailing list sign-up tools
*Use of reporting tools
"We're always delighted when small businesses and nonprofits are successful," said Gail Goodman, CEO of Constant Contact. "We're honored to recognize Christ Our Savior as an All Star, and to be able to shine the spotlight on its achievements in 2012."
Constant Contact and the Constant Contact Logo are registered trademarks of Constant Contact, Inc. All Constant Contact product names and other brand names mentioned herein are trademarks or registered trademarks of Constant Contact, Inc. All other company and product names may be trademarks or service marks of their respective owners.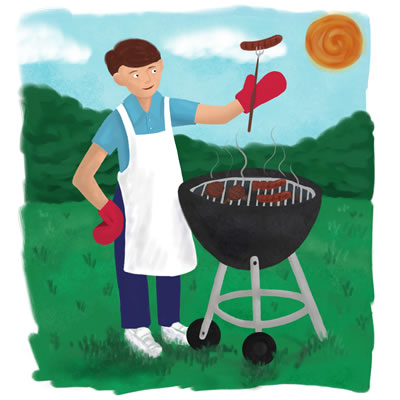 Grillin' burgs and dogs at Friends for Christ, April 6
Hamburgers and hot dogs (maybe even brauts) are on the menu for Friends For Christ, Saturday April 6 at 6 p.m. at the Keltner's. If you are creative you can create a dish to "fool" those in attendance. Good luck with that! If you plan to attend please let Cindy Henry or Debbie Keltner know by Friday the 4th - it will help to know how much to grill. Bring a salad, vegetable or dessert if time permits. There always is plenty of food!


Pastor & Debbie's address is 1507 N. Broadway. Cindy's cell phone number (913) 406 6938. Keltner's phone number (913) 837-5382 Good food! Great fellowship! A short Bible study! A great way to spend a Saturday evening.

Lutheran Women's Missionary League
Lutheran Women's Missionary League (LWML) will meet on Monday, April 8 at 7:00 p.m. in the church basement. There will be a Bible study and a short business meeting. If you have questions contact Sandy Barsh, 837-2997, or Linda Newman, 837-5116.
Altar Guild


Those providing April altar flowers:
4/7 Karl & Cindy Karrow 4/14 Jeff & Debby Axmann
4/21 Bob & Kathie Kirkpatrick 4/29 Sandy Barsh
Those who have signed up for flowers have 2 options - You can provide them yourself, you need to have them at church before the early 8:00 a.m. service. If you would like the church to provide them for you, contact Sandy Barsh at 837-2997. Cost is $15.00. Please return vases to the church for future use.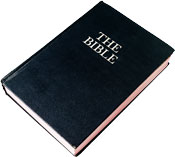 April Education
Wednesdays
Evening Bible Study
7:15 p.m.
Thursdays
Morning Bible Study
9:30 a.m.
(Contact Sandy Barsh
for location 837-2997)
Sundays
Sunday School
Ages 3-Adult
9:15 a.m. - 10:15 a.m.

Address Change
Samuel Potter
1720 N. Lennox Drive, Apt. 10C Olathe, KS 66061
(785) 304-0335
Back to top

Baptisms

Samuel Charles Irving Potter March 10, 2013


Allie JoLie Klopper

March 24, 2013


Transferred Out
Randy, Lisa, Emily and Ellen Shannon to Bethany Lutheran Church, Overland Park
Back to top



In the Military
Military members and friends of our congregation include:
Amando Aguayo
Michael Casper
Greg Jeffery
Ryan Helms
Mark Edgar
Ray Gigliotti
James Keltner
Joe Herold
Parker Herold
Micah Mesman
Christian Rieck
Cole Turney
April Birthdays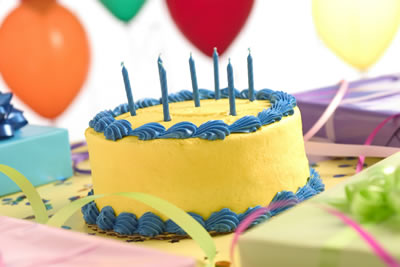 4/1 Michelle Eickhoff
4/2 Harrison Kalinka
4/2 Elizabeth Williams
4/3 Ben Robinson
4/4 Myriam Burton
4/6 Ashley Bell
4/7 Shane Hovey
4/7 Clara Littrell
4/9 Karl Karrow
4/9 Jillian Paegelow
4/10 Valerie Caldwell
4/11 Gwen LawRance
4/13 Joseph Henry
4/13 Janet Paegelow
4/15 Blake Bright
4/17 Wyatt Axmann
4/17 Jimmy Kalinka
4/18 Elaine Bell
4/19 Isaac Grove
4/21 Alison Moore
4/21 Mary Rockers
4/23 Heather Keltner
4/25 Laney Stohs
4/25 Matthew Stohs
4/26 Chance Dubinick
4/26 Rob Vance
4/26 Josh Weber
4/28 Jeremy Williams
4/29 Miranda Gigliotti
4/29 Chad Mathis
4/29 Kami Mathis
4/30 Macey Pohlmeier
April Anniversaries
4/6 Jim & Nona Knox
4/15 John & Teresa Schlegel
4/26 Richard & Christine Fauss
Christ Our Savior Newsletter is published monthly and produced in email and print versions.


Jodi
e Berve
newsletter@christoursavior
louisburg.com
If we've missed your birthday or anniversary co
ntact COS Office so we can
update our
records.