Holy Week begins with Palm Sunday

Palm Sunday March 24
- Jesus' life of perfect obedience leads Him finally to the gates of Jerusalem. He must now fulfill the prophecies regarding the coming King of Israel. At our Palm Sunday morning [8:00 am and 10:30 am services], our children will process into the church waving palm branches and singing "Riding On The Road To Jerusalem". Parents, please have your kids at singing practice every Sunday morning 9:15 to 9:30 am from now until Palm Sunday to practice and join in the fun!
Maundy Thursday March 28 - Jesus takes the time, even as the events of His Passion start to unfold, to love His disciples. He gives a new command (Maundy is from the Latin word for "command") to love another. On this night, Jesus celebrates Passover with his disciples. The celebration of Passover was instituted by God as a commemoration of His mighty deliverance of the people of Israel from slavery in Egypt and is the most significant of holy days in the Jewish faith. But why would Lutherans care about Passover? Passover commemorates something in which we as Christians believe - God's mighty work of deliverance for His people. From the very beginning, God planned to send His Son Jesus to be the sacrifice for our sins. By His death and resurrection, Jesus is the means by which God has delivered us from our slavery to sin. Jesus is our Passover!
Good Friday March 29
- This Tenebrae (Latin for "darkness") service is a continuation of the liturgy begun in the Maundy Thursday service. We read from the Holy Gospel of St. John chapters 18 and 19 about the arrest of Jesus, the denial of Peter, the questions of Pilate, and the suffering, crucifixion and death of our Lord. And at His final moment, Jesus speaks the words, "It is finished!" It is a significant phrase of unending hope for us - we can be comforted knowing that Jesus has accomplished all things.
Ho
ly Saturday March 30
- Holy Saturday? What's that? Even though we are not having a formal church service on Holy Saturday, it is an ancient rite of the Church and called the Vigil of Easter. The usual readings of the Vigil of Easter help us meditate on the wonderful works of God for His people since the beginning of time. These readings include the creation and Adam and Eve, the flood and Noah, the testing of Abraham with his son Isaac, Israel's deliverance at the Red Sea and stories about Ezekiel, Job, Jonah, Daniel and others. The Vigil of Easter also is a time for remembering our baptism. In preparation for Easter sunrise, we pray and meditate as Jesus passes over from death into life and we share in His victory over death. Joined to Jesus in the waters of baptism, we receive a life that death can never take away - alleluia!
Easter Sunday March 31
- Jesus Christ our Lord breaks the power of death and by His resurrection brings life and salvation to all creation. We praise the Lord, for He truly keeps His Word. The sun of righteousness dawns upon us and we no longer sit in darkness and the shadow of death. We are the children of the resurrection!
Easter activities planned for kids


Join us for Easter Breakfast at 8 a.m. and be sure to stick around for fun, educational Easter activities for your children beginning at 9 a.m. Your kids will be have a great time learning about the true meaning of Easter.
Pastor Andy Writes...
Pastor Andy Keltner
In Like a Lion,
Out Like a Lamb
March comes in like a lion and out like a lamb. This is an old weather saying from the Farmer's Almanac. I remember growing up when we would have a "blue norther" with its piercing cold blow in during the first weeks of March. In the midst of the cold you could hope for a warm spring day toward the end of the month. This year an early Ash Wednesday means that Easter will be the last week of March. I see the phrase "in Like a Lion and our like Lamb" as a picture of Holy Week.
Jesus is proclaimed as King as he enters Jerusalem on Palm Sunday. He is equated with the Lion of Judah. The anticipation is that he will unseat the Romans and reestablish the nation Israel. The people hope for Israel like it was in the time of the great Kings, David and Solomon. One thing we often miss as we look at the royal line of Judah. David and Solomon were never really in charge of the nation Israel. The true King and ruler of the people is God himself. God demands that his people live in a theocracy where he alone reigns. Jesus is true God. He is the true King of Israel.
Jesus comes into Jerusalem like a lion. He cleans his father's house. In righteous wrath he chases the money changers from the temple. He will not tolerate his father's house being a den of thieves. The temple is a place where the people of God come to be fed and nourished. They come to prostrate themselves before the King to be lifted up and equipped for service. All are welcome. All are invited to come and be forgiven and equipped. The money lenders and the Scribes and Pharisees placed roadblocks for worship and praise. Jesus says come and I will give you rest.
Toward the end of Holy Week Jesus goes out like a lamb. He humbles himself. He washes the disciple's feet. He gives them his body and blood. During the Passover Feast he equates himself with the Lamb who was slain. He is lead uncomplaining forth like a lamb to the slaughter. Jesus is the suffering servant prophesied in Isaiah 53.
There must be a bloody sacrifice for the payment of sin. There are two lambs in the Old Testament sacrifice for atonement. The first lamb is slain on the Alter. His blood covers the people of God. The second lamb is the scape goat. All the sins of the people are laid upon this lamb. It is driven from the community taking the sins of the people into the wilderness. Jesus takes our sins and sheds his blood. He is the lamb who was slain. He is the ultimate final sacrifice of atonement.
During Holy Week, Jesus comes in like a Lion and goes out like a Lamb. The he demonstrates the reality of his true power. He is victorious over death. He destroys the power of sin by his death on the cross. He demonstrates this victory as he walks among his people alive after being laid in the tomb. He conquers death. The Jesus the Lamb who was slain ascends and sits on the right hand of God as the King of Kings.
Jesus is the lamb and the lion. He takes our sin and bears our pain. Still he is King. He demands obedience. He calls us to respond and serve. He allows us to use His resources to extend His kingdom. We serve the King. We live our lives to glorify this King. We see during Holy week that Jesus enters Jerusalem as lion is slaughtered like a lamb still he rules as the Lion of Judah the true King.
JOY Club enjoys pizza and a movie
A big JOY Club group, 22 kids and adults, came together for pizza and a movie at Christ Our Savior on Saturday, Feb. 23. The group polished off 70 slices of Costco pizza, veggies, fruit, cookies, and drinks and then kicked back for a great movie. Fun was had by all for many important reasons.
First, a big thank you to the joy club parents. You always support joy club and the pizza night was no exception. Additional food and drinks along with the pizza was a great help. However the big thing was the behavior of the kids. Every joy club parent should be proud of their kids last night, they were great.
Next, a big thank you directly to the joy club kids. Several guests were invited. This is probably one of the best ways possible to introduce others to our church. Thank you kids... you get it.
Last, a big thank you to our joy club leaders Gracie and Deb. Without leadership, events like this don't happen. Scheduling things in an over-scheduled world is tough. Somehow the chosen dates work, the events work, and the kids have a great time. Also, finding activities that span the huge range of 3rd grade to 8th grade is really tough. Even just for a movie night - what movie works with that big of an age range? It happens with great leadership -- THANKS Deb and Gracie!
Back to top
JOY Club upcoming events
Hello from the JOY Club! March is proving to be a very busy month with Easter and Spring Break; however, we would like to ask all of our kids to prepare for a very special event. For our end of the year get-together in May, we want to do a

spiritual

balloon

launch. We would like each child to think of their favorite Bible verse and put it on a piece of paper (your name does not go on it) and we'll tie them to balloons and let them go. Maybe your balloon will find

someone

in need of a prayer or inspiration. Look to the bulletin for details on up and coming gatherings. If you have any questions please contact Deb Bell or Gracie Waite.


February 2013 Council meeting
SCOUT PROJECT At the February 5 Council meeting, Austin Raetzel brought a proposal to build shelving in the community center in the AA meeting area for his Eagle Scout project. He proposed that custom built cabinets would be needed to fit the space correctly. Council suggested a locking cabinet for the AA group to use. Austin said he raised $90 with a church bake sale and he would cover the rest of the cost with his own funds. The project was approved.
FINANCIAL REPORT Don Newman presented a Profit & Loss statement for January 1 through February 5, 2013. Total contributions $20,594.82, total expenses $21,021.98 for a balance of -$427.16. Don Newman also presented information concerning excess funds from 2012-the church has $71,913.05 balance in the bank. The council focused on about $52,200 donated over Christmas. Recommendation was made to pay $30,000 on mortgage and to put $20,000 in savings for a cash reserve. A motion was made and approved to pay $30,000 on the mortgage, leaving the mortgage payment the same, and place $20,000 in savings, with the remainder staying in the checking account for cash flow.
EDUCATION STAKE HOLDERS Andy Keltner reported that three to four couples attended the Education Stake Holders meeting. Another meeting is scheduled for February 24th at 5:30. Andy reports that there was good discussion and assignments were made. It was asked if the program, "Igniting the Fire" was presented and if there would be a new direction for Sunday school. Andy responded that Sunday school will stay the same while they look for other options. Suggestions made at the meeting were to set curriculum guidelines, look into having VBS earlier in the summer or as an evening VBS program. The group also talked about the possibility of hiring a Director of Christian Education (DCE). It was determined after discussion that the cost of that position would be prohibitive at this time for our church. A suggestion was made to look into having a christian education student intern.
RESIGNATION In other reports, JOY Club reported that Gracie Waite and Deb Bell gave notice of their resignations effective after the last activity planned this spring. They cited increase in family activities with their high school age children.
MEALS-ON-WHEELS Meals on Wheels Committee-nine people attended the first meeting in January, Beth Ramsey, Andy and Debbie Keltner, David Frazier, Cindy Henry, John and Jodie Berve, and Don and Linda Newman. Fred Snow from Mid-America Nutrition Center also attended the meeting held at Beth Ramsey's home to help guide the group on how to get started supporting Meals on Wheels (MOW) in Louisburg. Team understood that fundraising would be necessary before marketing and growing participation in the program. More volunteers would also be needed when participation grows. They are researching holding spring community bingo and auction at the Timbercreek Events Center. All were invited by Beth to attend a lunch at the Senior Center to meet people involved and see how Meals-on-Wheels works. Next meeting is set for Feb. 21.
PRINTER Jeff Axmann reported that a printer was purchased for the office with a cost of about $150.
LIST OF NEEDS FOR MEMORIAL DONATION Craig Holtzen brought up creating a list of needs for memorial donations. Council brainstormed and started a list that includes: blue paraments, eternal light, chairs, and tables. Council will continue to add to the list. Ideas are welcome. COS members are encouraged to share ideas with Council members.
Back to top
Congratulations to Kyle Littrell
Louisburg High School not only has an excellent replacement for the local legend, football coach Gary Griffin, but the Board of Ed. has chosen as the new head coach a strong Christian. I'm not a real sports fan, but the answer Kyle gave me months ago to a "simple" question was telling! I asked him what the prospects were for this year's team. His answer was "I don't know. We'll know in 20-30 years." Now THERE is a Christian coach concerned about molding outstanding young men - and not ONLY in his team's record for the year. WOW!! Louisburg and all the players Kyle coaches will be blessed!
Bob Kirkpatrick
Update from Grace
REACH OUT - SAT., MARCH 30 - This is always a fun, inspiring event. Besides providing seasonal clothing, a meal, Greg Parr provides HOPE to homeless and substance abusers. Prayers and testimonials are a big part of this. Greg is always asking the crowd, "Are you sick and tired of being sick and tired!" He always ends up getting more people into treatment and his recovery program! Want to attend too?
2012 TAX RECEIPTS FOR CLOTHES, ETC. - There are some people who donated in-kind items of clothes, blankets, or toys who did not receive a signed tax receipt from me for 2012. Please contact me!
FINANCES & FREEDOM SCHOOL - We knew that Missouri's being allowed not to have to use/reimburse Grace and others for tutoring students was going to cost us $40-50,000 early this year. That is starting to bite!!! Another "challenge" regards our 6-week summer Freedom School program, now that Kauffman Foundation's 1995-2012 commitment to KC Freedom School Initiative has ended. KCFSI now has a contract with MO, largely replacing Kauffman; this year's program in reading and math will be even better than before. The budget of direct costs for our 120 students (our school is the biggest and the families far poorer) is about $68,000, almost none of it paid by Grace. (We bear the indirect costs -- utilities, insurance, etc.) We are now banking on KCFSI raising the funds needed, including a $550,000 bridge loan until it collects from MO months after the program ends. Your prayers for Grace's finances and our ability to continue excellent programs like Freedom School are always appreciated. Also, KCFSI is hosting an outstanding luncheon speaker and program on May 9 at the Downtown Marriott on Thursday, May 9, to help raise funds; cost is $60/person. (I went last year; it was AWESOME!)
SHARON GARFIELD'S HEALTH - Many of you have seen Sharon in action at Grace prior to her having to resign as Exec. Dir. on Sept. 8 due to her cancer. I like to remind her COS continues to pray for her. For the past 3-4 months, she has been feeling good, sounds very good on the phone, and her cancer marker continues to decline though much more gradually than when she was on the full-strength drug that was far too toxic
MONTHLY ONLINE NEWSLETTER - I'D LIKE TO ADD YOU! - The format is similar to our church's, for Jodie gave me the idea!! For those who care about Grace, this is a great way to stay informed and inspired. Recent months have featured Tutoring, Christmas Sharing, and now Facility Renovation. I now have over 400 active email addresses of volunteers and friends of Grace; I would like to add yours!
THANK YOU -- & God -- for your continued, generous support, thoughts, & prayers for those served by Grace!
Bob Kirkpatrick
Wednesday 7 p.m. Lenten Services

Mar. 6 ~ The Journey Ahead
Mar. 13 ~ The Right Way to Pray
Mar. 20 ~ (Un)Finished Business

Join us before each service for a meal and fellowship from 5:30 p.m. to 6:30 p.m.

Go GREEN with Friends for Christ
Friends For Christ will meet Saturday, March 2 at 6:00 p.m. at the home of Pastor Andy & Debbie Keltner, 1507 N. Broadway, Louisburg. The theme for March is Irish Food or "Green" Food, or a dish from your own family background (ethnic) or how about a favorite dish that you'd like to share. As always it helps if you RSVP with what you plan on bringing to Cindy Henry (913) 406-6938 or Debbie Keltner 837-5382 to avoid everyone bringing the same dish. The evening will include good food, great fellowship and a Bible study - an amazing way to spend a Saturday evening in the burg!


Lutheran Women's
Missionary League

LWML's regular meeting will be held Monday, March 11 at
7:00 p.m. in the church basement. There will be a Bible study before the business meeting.

At the business meeting we will be planning the LWML K.C. Crossroads Zone Spring Rally. It will be held at Christ Our Savior for the first time, Saturday Morning April 6th. We will be hosting this event for about 17 Societies from the Eastern Kansas Area. We would like all our women in Christ Our Savior to help support the event. More information to follow.


Altar Flowers
Mar 3 Gerry & Michelle Eickhoff
Mar 10 Rich & Tricia Walania
Mar 17 Open
Mar 24 Karl & Cindy Karrow
Mar 31 Easter Lilies
Anyone that still wants to sign up for OPEN days just give Sandy Barsh a call (837-2997) or talk to Debbie Keltner.
Those who have signed up for flowers have 2 options - You can provide them yourself, you need to have them at church before the early 8:00 a.m. service. If you would like the church to provide them for you, contact Sandy Barsh at 837-2997. Cost is $15.00. Please return vases to the church for future use.


Easter is March 31. We will be taking orders for lilies very soon. Information and envelopes will be provided.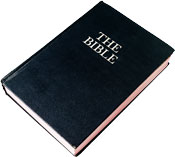 March Education
Wednesdays
Evening Bible Study
following 7 p.m Lenten Service
Thursdays
Morning Bible Study
9:30 a.m.
(Contact Sandy Barsh
for location 837-2997)
Sundays
Sunday School
Ages 3-Adult
9:15 a.m. - 10:15 a.m.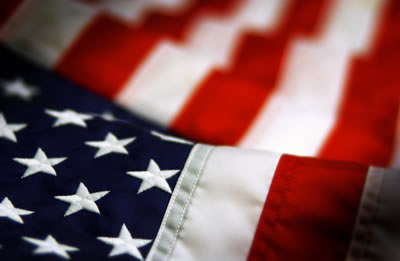 Military members and friends of our congregation include:
Amando Aguayo
Michael Casper
Greg Jeffery
Ryan Helms
Mark Edgar
Ray Gigliotti
James Keltner
Joe Herold
Parker Herold
Micah Mesman
Christian Rieck
Cole Turney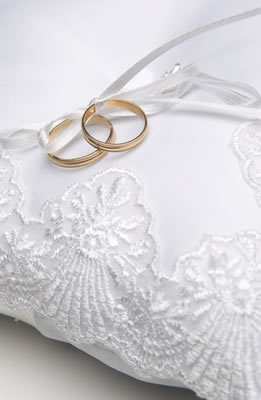 9 Gerry & Michelle Eickhoff
10 Jason & Courtney Allen
10 Jeremy & Tanya Williams
13 Jason & Ashley Berve
17 Larry & Arlene Swinnerton
27 Alan & Janet Paegelow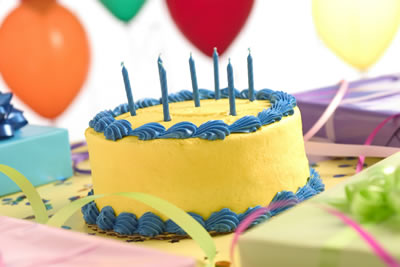 March Birthdays
2 Kim Weber
3 Kahlan Aguayo
3 Shyloh Waite
3 Hunter Williams
6 Laurissa Beckman
8 Jase Hovey
8 Tyler Thompson
9 Troy Stout
9 Catherine Turner
10 Courtney Allen
10 Adrianna Gregar
11 Cole Turney
12 Gail Brown
12 Bill Smith
12 Heather Smith
13 Catherine Coffey
13 Michelle Henry
13 Andy Keltner
13 Kelsey Keltner
14 Larry Lynn
17 Toni Weissand
18 Shelley Thompson
20 McKenna Lohse
21 Gerry Eickhoff
21 Alice Knop
21 Kaleb Maaske
22 Amando Aguayo
22 Jim Bell
22 Dayton Johnson
22 Ryan Varns
23 Isaac Tews
25 Eamon Grove
28 Kendall Karrow
29 Marian Allen
29 Alek Vance
30 Christine Fauss
30 Dalton Hilt
30 Joe Keltner
30 Mandy Mulich
30 Jacob Weber
5 But the angel said to the women, "Do not be afraid, for I know that you seek Jesus who was crucified.
6 He is not here, for he has risen, as he said. Come, see the place where he lay.
7 Then go quickly and tell his disciples that he has risen from the dead, and behold, he is going before you to Galilee; there you will see him. See, I have told you."
Matthew 28: 5-7

Christ Our Savior Newsletter is published monthly and produced in email and print versions.


Jodi
e Berve


newsletter@ christoursaviorlouisburg.com
If we've missed your birthday or anniversary co
ntact COS Office so we can
update our
records.
(913)837
-4502
office@ christoursaviorlouisburg.com