Mid-week Lenten services based on Luke's record of Jesus in prayer
Ash Wednesday begins a 40-day journey toward Holy Week. Long ago, our Christian forebears recognized the significance of 40--Noah, his family, and the animals, on the ark for 40 days and 40 nights; the Israelites in the desert wilderness for 40 years; Jesus tempted in the wilderness for 40 days. They also created this time period called "Lent," which means "spring." It is a time, especially if we have grown weary in practicing our faith, when our focus is turned again to Jesus' suffering and death for us and His glorious resurrection.
In anticipation of celebrating Holy Week, our midweek Lenten services this year are based on Luke's Gospel of Jesus in prayer throughout his ministry - a special theme of Luke's writing. Luke records that before Jesus chose His disciples, He spent the whole night in prayer. How did He do that? Sometimes we can't make it two minutes in prayer before our mind wanders in ten other directions!
Jesus gave us the gift of the Lord's Prayer - so elegant, so concise, so all-encompassing. We have the privilege of asking the Father, and He promises to always respond to our prayers. Our Father cherishes each of our prayers! So you don't think you pray very well? Check out the morning and evening prayers in the back of each Portals of Prayer--they are most inspiring.
Holy Week and Easter Services
Palm Sunday March 24 - With Sunday School Children Participation
Maundy Thursday March 28 7:00 p.m.
Good Friday March 29 7:00 p.m.
Easter Sunday Sunrise March 31 7:00 a.m.
Easter Sunday Celebration March 31 10:30 a.m.
Easter Sunday Evening Service March 31 7:00 p.m.
Pastor Andy Writes...
Pastor Andy Keltner
Penitential
The season of Lent is a penitential season. This is the historic position of the church. The traditional church carries this out in her worship. The alleluias are omitted during worship. Celebrations in the church are put off until after Lent. Some traditions call for a personal sacrifice during Lent. The question is asked: "What will you give up for Lent?" This form of personal sacrifice has even been popularized in secular culture.
Penitential comes from repent. There is a confession of sin. There is sorrow for sin. The sinner humbles himself before the just God. There is a realization that what has been earned merited and deserved, because of sin, is death and eternal damnation. The sinner is humbled. There is contrition. Contrition is recognizing that God is the offended party. There is sorrow. The penitent deserves punishment and stands under God's judgment deserving his wrath. There is a longing for restoration. There is a desire to be cleansed from the stain of sin. There is brutal honesty that comes from measuring life against the standard of God's Law and realizing the total depravity of the human condition. This is how the penitent approaches the righteous judge.
There is a price to be paid for sin. There must be a bloody sacrifice. The unblemished lamb for a sacrifice must be found. The sacrifice must be made by a priest who is perfect and without sin. The perfect sacrifice must be made for the sins of the world. This is necessary to fulfill the demands of the Law of God. Sinful man cannot make such a sacrifice. There is not a suitable unblemished lamb for the sacrifice. The price is too high. There is no human way that the demands of the Law can be satisfied.
"For God so loved the world, that he gave his only Son, that whoever believes in him should not perish but have eternal life." (John 3:16) God sends the perfect sacrifice. Jesus is the unblemished lamb who was slain. Jesus becomes the perfect sacrifice for sin. Jesus lays down his life willingly. He is the perfect priest who makes the perfect sacrifice. Jesus cleanses the penitent. Jesus restores the broken and contrite to a right relationship with God.
"What is Confession? Confession embraces two parts: the one is, that we confess our sins; the other, that we receive absolution, or forgiveness, from the confessor, as from God Himself, and in no wise doubt, but firmly believe, that our sins are thereby forgiven before God in heaven." (Small Catechism)
Lent is a penitential season. God is just. All sin. Jesus dies for sinners to fulfill the demands of the Law. Sinners are justified by the death of Christ. Lent is a season when the fallen human condition is pondered in light of the gift of salvation which demands Christ die on a cross. Give up Wednesdays in Lent and worship with fellow penitents as they ponder God's gift of grace.
Pastor Andy
Lenten meals provide opportunities for fellowship and to serve
Lent is right around the corner! It is hard to imagine since we just finished with Advent, Christmas and Epiphany. The members of Christ Our Savior would like to have meals before the Lent services again. This is your opportunity to participate in preparing and serving the meals. Below is the schedule. Some volunteers have already signed up, but there are plenty of openings for individuals and groups to choose a date.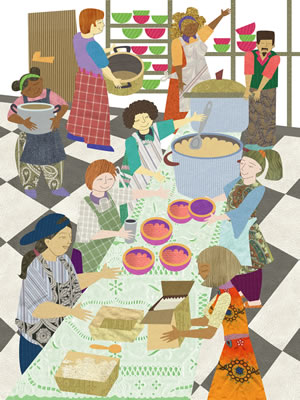 Feb 13 - Ash Wednesday -Tacos

Feb 20 - Baked Potato bar
Relay for Life group
Feb 27 - open
Mar 6 - open
Mar 13 - open
Mar 20 - Lasagne - LWML
Mar 28 - Maundy Thursday
Brisket - LWML
Cindy Karrow will coordinate the schedule and provide the notices. If there are individuals that would like to help prepare and/or serve, she can group you together. She can be reached at
ckarrow524@yahoo.com
or 837-3323 (home) or
913-269-1935
(cell). Thanks for making this a Lenten season filled with fellowship.
Back to top
Stakeholders gathered to discuss church education ministries

On January 20, a group of parents gathered to discuss the education ministries of the church. There was discussion on Sunday school, Joy Club, High School Youth, Fellowship, and Vacation Bible School. Ideas were generated and assignments were given. There was an agreement made to meet again on February 24 at 5:30 pm.
The challenges identified were:
How do we get more participation in Sunday school? We need more teachers and students.

Do we need to reset our guidelines for Sunday school curriculum?

Can we have a congregational fellowship event?

Joy Club is good. How can we be more consistent with this program?

What are we doing with high School Youth?

Should these groups be more service oriented?

With Vacation Bible School should we look at a June date?

The question was asked if we should we look at an evening family VBS?
These are the discussion areas. I would encourage anyone interested in this process to come to the meeting on February 24 and get involved with evaluating and planning the future of education ministries in our congregation.
In Christ,
Pastor Andy
Church Council met January 8, 2013
At the January 2013 council meeting, Zach Waite asked to put in a flag pole at the northeast corner of the community center for a Boy Scout project. He will be responsible for locating utilities and for finding out when the flag needs to be lowered to half-staff.
Courtney Allen, Treasurer, presented a Profit & Loss statement for January through December 2012. Total expenses for 2012 were $223,267, $52,257 under the $240,000 budget. Bank balance as of 01/07/2013 was $75,479. Courtney also presented a Profit & Loss statement for January 1-7, 2013. Total contributions $4,083, total expenses $4,719 for a balance of -$636 for the first week in January.
Don Newman, Finance Chair, asked the council for input on what to do with the excess funds from 2012. The council discussed possibilities and noted that we have a commitment from our participation in Consecrated Stewards to pay down our debt with excess funds. Don said he would be scheduling a separate Finance committee meeting to make a determination and noted that the meeting would include Pastor Keltner, Craig Holtzen, and John Berve.



Pastor Keltner presented an article, Igniting the Fire in Your Families...Your Church by Professors Ben Freudenburg. Pastor explained to council that the point of the article is that the focus of education should be on families. He shared that parents are primary shapers of faith-not church alone, but there is a history in the church of "drop off and stay out." Pastor further explained that we need to encourage learning in the home and provide resources for families to do that. He feels we need to ask ourselves if what we're doing is the best? He added that LCMS has resources available to support us in our efforts. He explained that there would be a meeting of all those who have a stake in education to share this article, brainstorm, and find people to take ownership. The meeting would be on Sunday, January 20, 2012 at 5:30 p.m. in the church basement.
Bob Richards, Head Elder, announced that David Frazier and Rich Walania have become Elders. Elders hosted a Coffee and Cookies event after church services one Sunday in December. The Elders will meet Monday, Feb. 25, 2013 and will cover the next chapter in the Elder training manual. Rich Fauss will cover Head Elder duties while Bob Richards is unavailable for the next two months.
In other business, the Lenten service schedule and Lenten meals were discussed. Cindy Karrow addressed the council about plans for the Lenten meals. Pastor Keltner notified the council that he would be out of town and not available for February 10 morning services. He arranged to have Mark Frith fill in for him. Jeff Axmann reported that the color printer in the office needs to be replaced and that it could be done for around $200. Council advised him to replace it.
JOY Club
Hello everybody from the JOY Club! We apologize for being out of touch, December and January were very busy months. We have a couple fun activities coming up here in the next few months. February 23rd we are wanting to get everyone together that evening for a pizza movie & night. As it gets closer we'll ask for

RSVP's

so we can order

enough

food. Our next

activity

we don't have a set day yet but

definitely

something to look forward to, Rich

Walania

has offered to have our group out to their place for a bonfire fellowship. Look to the bulletin for details on these

activities

. If there are questions please contact Deb Bell or Gracie Waite.

God Bless,
Back to top
Music and Theater Group
"Since we have the same spirit of faith according to what has been written, "I believed, and so I spoke," we also believe, and so we also speak." 2 Corinthians 4:13


Lindy and Clara share pizza.
The Music and Theatre group met on Thursday, January 24, at 7 p.m. and began with prayer and a pizza dinner before Roberta Redig joined us from Green Leaf Improv. We studied the scripture from John 13:1-17, as the youth gave each other foot massage, we read about Jesus washing the Disciples' feet. The youth told each other about how they can see and appreciate the service that their partner gives, and how they see it reflected in their lives. Then they switched spots and did the same for the other partner. We discussed about what an honor it is to have the opportunity to serve.

"Truly, truly, I say to you, a servant is not greater than his master, nor is a messenger greater than the one who sent him." John 13:16

Our readings led us into our inspiration to plan our visit to the Nursing Homes this spring. The youth would like to put together a Variety Show with singing and skits with the "Big Band" Theme. This would replicate the types of variety shows that you would see during the 1940's and during the WWII Era. The youth will be organizing the songs and script within the next month, and plan to start rehearsing at our next meeting.


Roberta, Ellie, Jimmy, Clara, Ava, and Lindy learn improv.

Roberta helped the youth learn improvisational games that interact with the audience. The youth really enjoyed these games, and began practicing them over and over. They became pretty comfortable with performing and it developed into spontaneous comedy, which was very good entertainment. They would also like to include the improv into the show for the nursing homes as well. The group is excited to visit the nursing homes with their show. They believe that this type of show will relate to the residents' generation. There are many opportunities to serve, not only singing and acting, but also putting together the script and costumes!

Let us know if you would like to join in the fun! Our next meeting is Thursday, February 21st, at 7pm.
Let your love show in your giving
February is the month when "Valentine's Day" is celebrated and thus a month in which we think of "love." A few short weeks ago we celebrated Christmas-the occasion that marked God's great love gift to the world, His only-begotten Son. Jesus came into our world as a servant and took upon Himself our human flesh and form, as well as our sin, guilt and shame, and then offered His life as the perfect sacrifice for our sins and the sins of the whole world. This act of sacrificial love caused the hymn writer to pen these words: "What wondrous love is this, O my soul, O my soul! What wondrous love is this, O my soul! What wondrous love is this that caused the Lord of bliss to bear the dreadful curse for my soul, for my soul, to bear the dreadful curse for my soul!" (LSB, 543).
The truth is that the love of Jesus is far more wondrous than we can ever describe or imagine, much less imitate and practice. The best that we can do is respond to that wondrous love with our free and joyous stewardship. True Christian stewardship is not something that we do because of laws, rules and commands. True Christian stewardship is always a response to the love of God for us. The Apostle John said it so well: "We love because He first loved us."
So, during this month of February when "Valentine's Day" reminds us of human love, we do well to pause and reflect on the divine love of Jesus. By the power and presence of the Holy Spirit we are equipped to show our love through deeds and words that support and encourage.
Christian stewardship is the free and joyous activity of the child of God and God's family, the church, in managing all of life and life's resources for God's purposes. Let your love show in your giving of time, talent and financial resources to God's glory and the expansion of His kingdom.
LCMS.org Stewarship
Tailgate with Friends for Christ Feb 2
Twenty-one people attended Friends For Christ in January at the home of Pastor Andy and Debbie. Good food, great fellowship, a Bible study and house tours were enjoyed by all attending.



February 2nd at 6:00 p.m

. is the time and date for the next Friends For Christ at the Keltner's. The theme is "Tailgating". Bring your favorite game day snack. A Bible study will also be part of the evening. Please RSVP to Cindy Henry ( 913 406 6938) or Debbie Keltner ( 837-5382 ) to provide a wide array of food. No time to fix anything - no problem - there is always an abundance of food - just be there!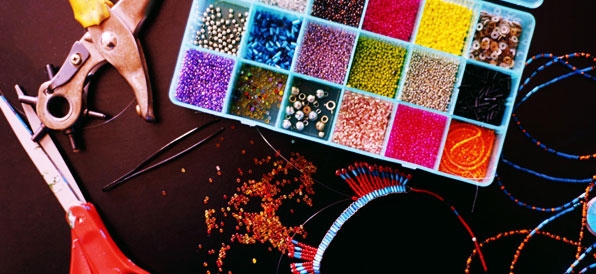 C

rafter

Group meets Saturday, Feb. 2


The craft group will meet on Saturday, February 2, at the church from 9:00 a.m. to 3:00 p.m. Everyone is welcome to bring a craft or project that they would like to work on. This is a time for fellowship and fun. Come when you can and stay as long as you can. We enjoy seeing the many projects that individuals are working on. Lunch will be provided and you are welcome to bring your drink and a snack to share. Call Cindy Karrow with questions - 837-3323 (home) or 913-269-1935 (cell).

COS T-Shirt Update
COS T-shirts are being ordered this week and should be here within 1-2 weeks. We will post a Sunday bulletin announcement when they arrive, and will host a Sunday display in the narthex.
There will be extras on-hand in in most sizes in case you did not have the opportunity to special order or get one in 2012, and would still like to have one. They are a very attractive royal blue, with standout white lettering. The shirts have our church name across the front, and our mission our statement across the back. The price will be $9.00 per shirt to cover the production cost, payable with either cash, or check made out to Richard Fauss. Thank you for your patience.
Happy New Year from the Treasurer's office!
COS had an outstanding ending to the 2012 fiscal year. The following is a summary for 2012.
Total tithe-- $275,524.19
Total expenses-- $223,267.13
Positive net income-- $52,257.06
We are a blessed congregation! Please email me with any questions.
Courtney Allen
msclsmith@yahoo.com
Lutheran Women's Missionary League
Lutheran Women's Missionary League (LWML)
regular meeting will be held Monday, February 11, at 7:00 p.m. in the church basement. There will be a Bible study and a short business meeting.
If you have any questions, Please contact Sandy Barsh at 837-2997 or Linda Newman, 837-5116. We would like to see as many as can come. All are invited.
ALTAR FLOWERS
FEB. 3 OPEN
FEB. 10 Walania's
FEB. 17 Kathy & Walt Chester
FEB. 24 OPEN

Anyone that still wants to sign up for OPEN days just give Sandy Barsh a call (837-2997) or talk to Debbie Keltner.
Those who sign up for flowers have 2 options. You can provide them (picking them up and having them at church before the 8:00 a.m. service) or contact Sandy Barsh at 837-2997 and she will pick up the flowers. The cost will be $15.00. Make checks payable to Sandy Barsh. Flowers can be taken home after the 2nd service.Vases should be returned to church.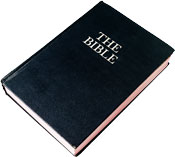 February Education
Wednesdays
Confirmation Class 6:00 p.m.
(No Confirmation during Lent)
Evening Bible Study
7:15 p.m.
Thursdays
Morning Bible Study
9:30 a.m.
(Contact Sandy Barsh
for location 837-2997)
Sundays
Sunday School
Ages 3-Adult
9:15 a.m. - 10:15 a.m.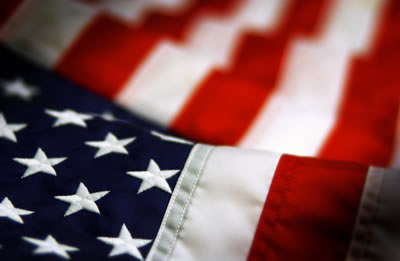 Military members and friends of our congregation include:
Amando Aguayo
Michael Casper
Greg Jeffery
Ryan Helms
Mark Edgar
Ray Gigliotti
James Keltner
Joe Herold
Parker Herold
Micah Mesman
Christian Rieck
Cole Turney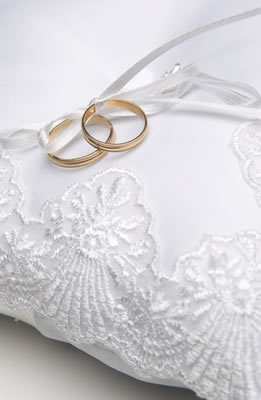 2/6 Chris & Cheryl Godsey
2/14 Chris & Gail Brown
2/16 Jeff & Shelley Thompson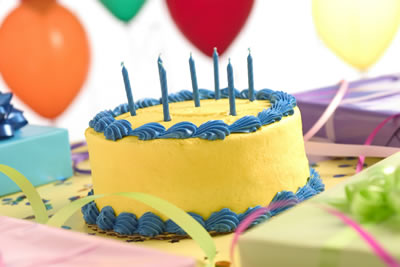 February Birthdays
2/1 Jeff Thompson
2/2 Matt Brown
2/2 Donica Littrell
2/3 Debby Axmann
2/7 Shawn Helms
2/9 Grace Rolofson
2/10 Grace Walania
2/11 Christian Eickhoff
2/11 Deanna Pooler
2/12 Maddie McDaniel
2/13 Ethan Bousfield
2/13 Alexa O'Connor
2/16 Daniel Bell
2/17 Roxanne Hilt
2/18 Dennis Lee
2/18 Harvey Lightner
2/19 Wayne Carlson
2/19 Garrett Rolofson
2/19 Jinnie Willey
2/20 Carrie Hoskins
2/21 Mike Gregg
2/21 Beau Weissend
2/24 Mable Graham
2/25 Michael Allen
2/25 Gloria Sharp
2/25 Maureen Smith
2/26 Kyle Littrell
2/27 Anders Vance
2/28 Tyler Stewart
2/29 Mike Thomas
Christ Our Savior Newsletter is published monthly and produced in email and print versions.


Jodi
e Berve


newsletter@ christoursaviorlouisburg.com
If we've missed your birthday or anniversary co
ntact COS Office so we can
update our
records.
(913)837
-4502
office@ christoursaviorlouisburg.com