COS provides 62 cases of food to Agape Christian Center food pantry
Aly Traffis helps unload can goods at the Agape Christian Center.
Christ Our Savior delivered over a thousand dollars worth of non-perishable foods to the Agape Christian Center in Louisburg on Friday, November 22. The food donation was made possible by Thrivent Financial who provided $1,242 to help restock the food pantry shelves for the holidays.

Bob Richards, Christ Our Savior Thrivent representative applied for the funds and worked with the food pantry and Price Chopper to get the best selection of items possible. Bob recruited family members Kathy Richards, Troy, Christine, and
Brett
Stout, and Sami and Aly Traffis to help with the delivery of the 62 cases of food.

Bob Richards and Mike Steck ready cases of food for the pantry shelves.

"They really needed the food we delivered," Bob said, "their shelves were looking pretty bare." Mike Steck, Agape Christian Center representative, said that they really need food donations, especially during the holidays. The Agape Christian Center is the only food pantry in Louisburg. It distributes food the third Wednesday morning of each month, starting at 8 a.m.


Pastor Andy Writes...
Pastor Andy Keltner
Blessed Christmas
God always promised to deliver His children. He promises that out of "the root and stump of Jesse" (Isaiah 11:1ff) will come the prince of peace. At the birth of Christ, God fulfills his promise. Jesus is the "king of kings and lord of lords" (Revelation 16:19). God always keeps his promises. He keeps his promise in a remarkable way.
"A virgin shall conceive and bear a son" (Isaiah 7:14). This promise is fulfilled in Bethlehem. Mary gives birth to God's Son and the world is changed. "A babe wrapped in swaddling clothes and lying in a manger" (Luke 2:12) will change the world. He will change the world not by his power and might but by his humility. "He humbled himself by becoming obedient even to death on the cross." (Philippians 2:8ff) We are forgiven and loved by God. He comes to us. He chooses us. "For our sake he made him to be sin who knew no sin, so that in him we might become the righteousness of God." (2 Corinthians 5:21) He pays the price for our salvation and destroys the power of the sin.
Christmas is about the birth of Christ. We are blessed because God sent his Son. God gave the gift of himself to redeem us from our sin. He clothes us with his love. He declares us righteous. This is the value of Christmas. We celebrate that God comes to His people. He came to Adam and Eve after they sinned. He came to Abram and declared him to be the father of the nations. He came to Jacob, blesses him with 12 sons and calls him Israel. He comes to Moses and delivers his people from slavery to the Egyptians. He comes through his prophets and declares that he will save his faithful remnant. And finally, he comes to us in the person and work of His Son.
As I look at my grandson I am struck by the fact that God would choose the fragile vessel of the newborn to reveal His power. God is present in our weakness. He is powerful when we are weak. When we submit to His rule and reign he gives us strength. The incarnation of Christ, Christmas, reminds me to look for God's power in the hurt, the weak, the painful, the small, and the annoyances of the everyday. Then in the midst of these challenges I can celebrate the opportunity he gives me to serve Him.
Have a blessed Christmas. Serve the Lord with gladness.
Pastor Andy
We had a great time in November and hope that you will join us in December. We have some very talented ladies (men you are welcome too!) We watched Christine complete a beautiful crocheted baby blanket! Pat was busy with crocheted hats and headbands - so cute. Julie almost finished a Christmas project digital photo calendar. Cindy worked on organizing her digital photos so that someday she can put together memory books as great as Julie's. Heather worked on her scrapbook and we enjoyed seeing photos of the kids when they were little.
Please join us on Saturday December 8th as we cruise the Holiday Mart at Louisburg High in the morning - starting at 9:00 am. We will meet at church at 8:30 am and carpool. We will head to the church basement for lunch and crafting until 3:00 pm. Feel free to bring snacks and beverages.
JOY Club
Hello everyone! First off we want to thank everybody for their generous donations to our food drive. Saturday December 1st we will be bell ringing at
Price
Chopper for anyone who would like to join us. Our next JOY Club activity will be Sunday December 23rd, we'll be caroling at the nursing homes with Pastor when he makes his monthly trip to them. I hope we have a good turn out for this I know the residents really love seeing our kids :) If you have any questions please contact Deb Bell or Gracie Waite.
God Bless,
The JOY Club
Back to top
Music and Theater Group
"My times are in your hands..." Psalm 31:15
The Music and Theatre Group took November to organize their Christmas video and are excited to see it come together. After the November 20th meeting, the group decided to arrange a visit to Vintage Park and hand out Christmas treat bags to the residents. They also are looking to ring the bell for Salvation Army at the Louisburg Price Chopper location. The group plans to meet at Christ Our Savior at 1pm on December 8th. From 1:30 - 3pm we will be visiting at Vintage Park and ringing the bell for Salvation Army. There will only be three youth ringing the bell, and this has already been prearranged. The other seven youth plan to be at Vintage Park. We plan to take footage on the Christmas video for the rest of the afternoon. We will have costumes for the youth, and plan to dress up between 3-4pm. So far we have ten youth that are planning to meet on December 8th, but we welcome anyone who would like to help or participate.
"Enter into His gates with Thanksgiving, and into His courts with praise. Be Thankful to him, and bless His name." Psalm 100:4
On Thursday, December 20th, from 7-8pm our youth will be gathering to lift our praise. Beginning with prayer, we will be celebrating our unity with music, improv acting, lead by Roberta Redig from Green Leaf Improv Group, and watching the Christmas music video along with snacks and refreshments. Our evening will end with a devotion and discussion of scripture and our prayers. Our group works to build our confidence through music and acting, so that in turn, as we learn about Christ and each other, we grow in confidence to share Christ. We have two new members: ) Anna Dixon and Carson Buffington. :)
"Now Thanks be to God who always leads us in triumph in Christ" 2 Corinthians 2:14
Merry Christmas and God Bless,
God's Musical Messengers "Notes"

Christmas Cantata has been cancelled. Christ Our Savior's Christmas Cantata performance that was scheduled for Sunday, December 16 at 7:00 p.m. has been cancelled.
A Christmas Celebration Service on Sunday, December 16 at 7:00 p.m. will take the cantata's place that evening with God's Musical Messengers leading Christmas carols with the congregation joining in song as well as special instrumental and vocal music being provided. The service will be 30-40 minutes in length. We hope you join us.
CHRISTMAS TOYS, UNDERWEAR, BLANKETS, COATS NEEDED BY DEC. 17! COS members have donated a lot of clothing and blankets recently! I have held some back for Christmas. THANK YOU!! Tax receipts are available. Today, I got news that the Marines' Toys for Tots has requests for 110,000 toys in the KC area and is unsure how many orders it can fill. Like last year, we could come up with a major shortage of toys just before our event -- Dec. 17-18! We also know we always need far more new underwear and new/used blankets and coats than we will receive. Louisburg churches have called me and will give Grace some surplus coats being collected, plus shoes collected by LBT. Thanks to Teresa Schlegel and Christina Fauss for crocheting scarves and caps!! If you can help, please drop items off in the narthex on Sun., 12/9 or on Wed., 12/12.
EXCITING POSSIBILITIES! - Two women we have interviewed to "replace" Sharon Garfield as Exec. Dir. at Grace look like God-sends! Thanks to Sharon's vision, sacrificial love and dedication to the poor, our programs and staff are great. Our huge challenge has always been cash flow! We want someone who is a strong nonprofit marketer-fundraiser in KC. I got a strong recommendation from a woman whose agency aids many nonprofits; our first meeting with her friend gave us a lot of encouragement. She knows several people with great influence among funders. ("Your programs should be easy to fund." Such words warm the heart of this Treasurer!!! J)
Our second candidate does not really want to be our Exec. Dir. but to start a Charter School AT Grace!! She was a very successful principal of one in our area, in another old church, knows the need is great, and she has plans for Grace!! She grew hers from 75 students to 200, wrote grants when she started and it was deeply in the red, but she totally turned it around financially. She left because of Board politics. She has a great love for kids; ours were just arriving at Grace for Tutoring as she was leaving. She is single, about 45, and often worked 14-hour days. If a student couldn't see to read or had rotting teeth, she would drive them out to get glasses or dental work, which the school paid for. Computers were replaced every 3 years; the old ones were raffled off to the students. If a student wanted to play a saxophone in the band, the school bought it.
We're just having our second round of interviews this week, but I hope we can hire both women!! I believe they can raise the money to cover their salaries -- and a lot more!
SHARON GARFIELD - Some Good News - For awhile, Sharon was on a very toxic but highly effective chemo drug. She couldn't keep any food down and lost 40 lbs. in 6 weeks, but her cancer marker dropped from 2,000 to 1,000 (still sky high). Her doctor has now started her back on the same drug but at a 40% dosage. After one week, she has not had problems. She sounds great on the phone! Please pray that this chemo remains effective and tolerable.
YEAREND DONATIONS? - Grace will soon be hit by the absence of $40-50,000 this school year for our highly successful Tutoring program!! (MO got a "flexibility waiver" from the Feds.) If you can make a donation via check or PayPal (graceunitedkc.com), especially by 12/31, let's talk!!
REPLACEMENT VAN PURCHASED WITH GRANT - Our old minivan died this spring (cost $2,200, lasted 4 years), and we needed another 15-passenger van to haul kids to Tutoring this fall; Junior League gave Grace a $5,000 emergency grant. Neal Spector helped me with the search. We found a good 2003 Chevy van (far newer than our other two vehicles) -- previously owned by the Feds to transport prisoners! J Price: Just cut from $7,200 to $5,000! Thanks, Lord!!! And thanks to Neal!
eNEWSLETTER - We have our first two [BRIEF!] monthly editions out, using the Constant Contact format Jodie uses for COS. Communication is good! I added a number of you to our email list, but would welcome more!
THANK YOU -- & God -- for your continued, generous support for those served by Grace!
Bob Kirkpatrick
I would like to thank everyone who helped us get into our new house. Your support and assistance has been a great blessing. Your prayers are still encouraged. I would especially like to thank the Dotson's and the leadership of the congregation for their patience during this process. I am often reluctant to ask for help but without your help I could not have made this transition. God works for his good in all situations. I am richly blessed by all of you and your support. I pray that God will continue to bless you and strengthen you during this holiday season.
Pastor Andy
Save
the Date for Friends for Christ

Friends For Christ will not meet in December. The next meeting will be Saturday, January 5th. Mark your calendar and plan to join us!
Lutheran Women's Missionary League

Lutheran Women's Missionary League regular meeting will be held Monday, December 10, at 7:00 pm in the church basement. There will be a Bible Study and a short business meeting.

If you have any questions, please contact Sandy Barsh at 837-2997 or Linda Newman at 837-5116. All women in the church are members and welcome to come.
Those wanting to provide Poinsettias for the Altar, I will provide envelopes. Cost is $8.00 each.
Altar Flowers
12/2 Eickhoff Family
12/9 Don & Linda Newman
12/16 Smith Family
12/23 & 30 those providing Poinsettias for the Christmas Season
Those who sign up for flowers have 2 options. You can provide them (picking them up and having them at church before the 8:00 a.m. service) or contact Sandy Barsh at 837-2997 and she will pick up the flowers. The cost will be $15.00. Make checks payable to Sandy Barsh. Flowers can be taken home after the 2nd service.Vases should be returned to church.
Change of Address
Pastor Andy & Debbie Keltner 1507 N. Broadway

Louisburg, KS 66053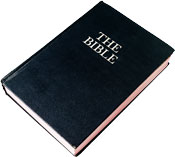 December Education
Wednesdays
Confirmation Class 6:00 p.m.
Evening Bible Study
7:15 p.m.
Thursdays
Morning Bible Study
9:30 a.m.
(Contact Sandy Barsh
for location 837-2997)
Sundays
Sunday School
Ages 3-Adult
9:15 a.m. - 10:15 a.m.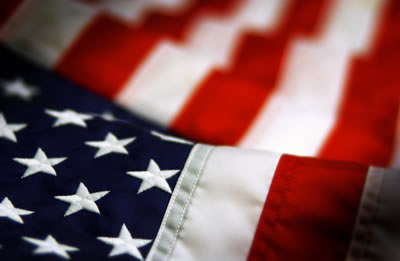 Military members and friends of our congregation include:
Amando Aguayo
Michael Casper
Greg Jeffery
Ryan Helms
Mark Edgar
Ray Gigliotti
James Keltner
Joe Herold
Parker Herold
Micah Mesman
Christian Rieck
Cole Turney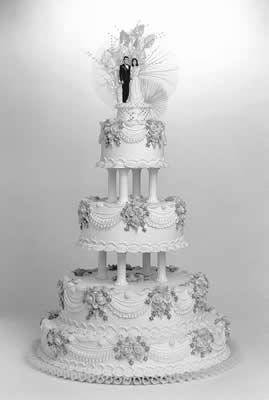 12/10 Howard & Jinnie Willey
12/11 Don & Linda Newman
12/20 Bob & Kathy Richards
12/27 Dale & DeAnn Dotson
12/29 Troy & Christine Stout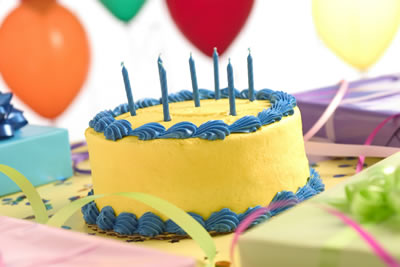 December Birthdays
12/1 Howard Willey
12/2 Micaela Eickhoff
12/3 Stan Flick
12/4 Scott Hilt
12/6 Robin MacClymont
12/7 Leon Fortney
12/7 Aften Graham
12/7 Chad Reed
12/7 Jeffrey Thompson
12/9 Brock Varns
12/12 Gretchen Lee
12/12 Mackinzee Smith
12/13 Steve Mynsted
12/15 Kara Helms
12/15 Samantha McDaniel
12/17 Jacob Bell
12/17 Chelsea Brown
12/17 Karleen Carlson
12/17 Christine Stout
12/18 Andrew Thomas
12/21 Connor Lee
12/21 Sami Traffis
12/22 Michelle Holtzen
12/23 Holly Hale
12/23 Bob Richards
12/27 Allison Bell
12/27 Michelle Harris
12/29 Adriana Godsey
12/31 Alex Unruh
Christ Our Savior Newsletter is published monthly and produced in email and print versions.


Jodi
e Berve


newsletter@ christoursaviorlouisburg.com
If we've missed your birthday or anniversary co
ntact COS Office so we can
update our
records.
(913)837
-4502
office@ christoursaviorlouisburg.com