by DeAnn Dotson
We tend to identify Thanksgiving Day with the early American experience of the Pilgrims in Massachusetts. However, God's grateful people have been expressing thanks to Him since the beginning of time. The Bible has many accounts of people speaking words of thanksgiving to God. Many psalms are expressions of thanksgiving to the Lord. The letters of St. Paul are filled with expressions of thanks to God as well. Although individual thanksgiving is important, thankfulness finds fullest expression when God's people are gathered together for the purpose of giving Him their thanks and praise.
Please join us at Christ Our Savior for a joyful Thanksgiving Eve service and Spirit-filled Bible Study after the service Wednesday, November 21, at 7:00 p.m. Don't forget to attend the Community Thanksgiving Service, Sunday, November 18, at 5:00 p.m. at the United Methodist Church, 249 North Metcalf Road.
Pastor Andy Writes...
Pastor Andy Keltner
Thanksgiving
Each year during thanksgiving the reading comes from the narrative of the Ten Lepers. Luke 17:11-19 "On the way to Jerusalem he was passing along between Samaria and Galilee. And as he entered a village, he was met by ten lepers, who stood at a distance and lifted up their voices, saying, "Jesus, Master, have mercy on us." When he saw them he said to them, "Go and show yourselves to the priests." And as they went they were cleansed. Then one of them, when he saw that he was healed, turned back, praising God with a loud voice; and he fell on his face at Jesus' feet, giving him thanks. Now he was a Samaritan. Then Jesus answered, "Were not ten cleansed? Where are the nine? Was no one found to return and give praise to God except this foreigner?" And he said to him, "Rise and go your way; your faith has made you well."
It is a narrative about the power of Christ to heal. Then it is a narrative about the response to the gift of healing. Jesus takes away the sins of the world. Many people miss this gift. Today there are many in this society that fail to recognize that they are sin sick. The truth is sinfulness is a terminal condition. Sin impacts relationships and personal well being. Leprosy was a terminal condition. The leper was segregated from society. They were estranged from family and friends. There could be no reconciliation. In the case of leprosy there had to be a physical cleansing and a ceremonial cleansing. The criteria for restoration were impossible to achieve.
Jesus heals the leper. As God incarnate he can accomplish the impossible. He still respects the ceremonial cleansing. He makes the impossible possible. Sin is a terminal condition. There is no cure for sin. Scripture testifies that it is a condition that afflicts all mankind from birth. There is a ceremonial cleansing for sin tied to the sacrificial system in the Old Testament. But this was a flawed system. Sin remained and there was never atonement, removal of sins. Jesus pays the price for sins of the world. He destroys the power of sin. He becomes a living sacrifice for sin. As Jesus cleanses the leper Jesus cleanses the sinner.
One of the ten lepers recognizes the gift of healing and gives thanks for the gift. The Samaritan man praises God. He recognizes the gift and honors the giver. Jesus destroys the power of sin. He brings healing and offers forgiveness. As a restored people what is the response. All mankind is under the curse of sin. All sin and fall short of the glory of God. The wages of sin is death. Jesus destroys the power of sin. Jesus brings life. He restores the broken relationship with God which plagues all mankind. What is the response?
"Then Jesus answered, "Were not ten cleansed? Where are the nine? Was no one found to return and give praise to God except this foreigner?"
You are called, forgiven and loved. Will you be the one who praises God and gives thanks?
JOY Club--Operation Christmas Child Shoeboxes deadline is November 11
Hi everyone,
This year we are getting together some "Operation Christmas Child" boxes.
National drop off week is November 12-19 and Faith Chapel here in town is a drop off site. I would like if we could get every class to put a box together, so, all Sunday School classes have Operation Christmas Child boxes in their classrooms to collect items. Each class can decide if they want to give to a boy or a girl and I have provided a list of possible items they would need. There are extra instruction sheets in the narthex if your family wants to put together their own box. For more information, check out the OCC website (click link below OCC logo) it's a pretty cool cause. I will collect all the boxes November 11th.
Also-please remember Joy Club is still having our food drive. Please bring your canned goods to the box in the narthex.
Thank you all and God Bless,
The JOY Club
Music and Theater Group
"Arise, shine; for your light has come! And the glory of the LORD is risen upon you." Isaiah 60:1
Jaden Scott, LHS senior, performs at Music and Theater gathering.
The Music and Theater Youth gathering was held on Thursday, October 18th, from 7 p.m. to 8:30 p.m. We opened with Jaden Scott lifting her praise with music. Jaden played her saxophone to the tune of, "Your Raise Me Up". Her music was a beautiful arrangement for our youth to hear and lift in praise. Jaden is a senior at LHS and plans to be involved in our group this year. Those in attendance for October: Ava Littrell, Brenden Cleary, Clara Littrell, Donica Littrell, Jaden Scott, Katie Dixon, Roberta Redig, and Sydney Dixon. After Jaden's solo, the youth played the Christian Music Video they had made to the song, "Until the Whole World Hears", by Casting Crowns. The youth enjoyed the video which they put together dressed as Super Hero's. The theme of this video and the costumes represented their idea of understanding that JESUS is our one and only HERO. They wanted to be heroes for Jesus and through him sing, "Until The Whole World Hears". This video is an idea that I helped them pull together with costumes and music, however, the entire video is the youth's own thoughts and ideas. I love to see the excitement of Jesus and his love work through our youth, for it fills my heart, and leads these gatherings with Joy.
"Do not fear, only believe." Mark 5:36
Roberta Redig and Brenden Cleary dressed up for improv skits.

After the video, Roberta Redig, from Green Leaf Improv, led our group in a lesson on improv acting. The youth had the opportunity to pick a costume before their improv to help them "get into character". The improv skits ranged from two teens from the 50's going to the dance and communicating to their Mother, to a cheerleader and a military sergeant taking commands from each other and then switching costumes. The youth thoroughly enjoyed these skits and are excited to have Roberta become a leader and acting coach in our future gatherings. Roberta Redig graduated from Mid America Nazarene College and is a graphic Artist for "Suzie" Magazine, which is a Christian Teenage Magazine for young ladies. We are excited to hear that Roberta plans to help lead our group this year.
"And you shall be my people, and I will be your GOD." Jeremiah 30:22
We concluded our evening with a prayer which led us into our discussion of our scripture reading, Mathew 7:7. "Ask, and it shall be given to you; seek, and you will find; knock, and it will be opened to you. Mathew 7:8 "For everyone who asks receives, and the one who seeks finds, and to the one who knocks it will be opened." Our youth became concerned for those who do not know Christ. This compassion gave fuel to our theme, "Until the Whole World Hears". One concern was for a child brought up in the Muslim religion. We talked about worrying if they would not get to Heaven. We spoke of how God uses us to spread his word and how important it is to take the message that God has made available to you and speak to those that have not heard until..."The Whole World Hears". The youth understood that God has a purpose for their lives.
Our next gathering will be the week prior to Thanksgiving. Please look to the church bulletins for a confirmation on the date. We are going to take November's gathering to work on our Christmas video. The youth have talked about combining skit's and music. We will be having more than one gathering in November to be ready for Christmas. Please contact me if you would like to be a part of the making of our video for Christmas. All ages are welcome. I am thankful to God for his son, Jesus Christ. He is our Lord and Savior. I hope everyone has a Happy Thanksgiving.
God Bless,
Donica
cell (816)258-1503
God's Musical Messengers "Notes"

Community Thanksgiving Service is Sunday, November 18 at 5:00 pm at the United Methodist Church. We will be singing, so come be a part of this great community worship experience and hear us!
Christmas Cantata! Mark your calendars now for an evening of great inspirational music. Christ Our Savior's Christmas Cantata is Sunday, December 16 at the 7:00 p.m. service. We would love for you join us in singing praises to God!
We are in n
eed of more men AND women to help fill out our sections; the more the merrier. You don't have to be a "GOOD SINGER," just like to sing and be with a group that has a fun time! We can't do the cantata without you! The group is open to junior high age to adult.
TAKE NOTE! Extra Cantata Practices
Wednesdays, Nov. 28, Dec. 5, and Dec. 12 after the 7 p.m. Advent Services.
Christmas Cantata Dress Rehearsal is Saturday, Dec. 15 Dress rehearsal is Saturday, Dec. 15 from 10:30 a.m. to 12:00 p.m. Please mark your calendars now! We will practice the cantata with our speakers, sound system, and lighting. Please make it a point to be there as this will be our ONLY dress rehearsal.
All regular rehearsals begin immediately after the 2nd church service. Please try to be as prompt as possible and try to attend as many rehearsals as possible to help you learn your music. Rehearsal CD's have been given out for the cantata to help you learn your part, so, please use these. If you know you will be gone, please contact the choir director ASAP so the choir is not waiting on you to begin rehearsals.
Thank you!

Michelle Eickhoff
Choir Director

(Home)913-837-5276
(Work)913-780-7590
(Cell)913-302-5282
(Email) meickhoffpr@olatheschools.org or gmicough@hotmail.com
We are placing another order for Christ Our Savior Lutheran Church T-shirts. They are royal blue or turquoise in color, and have the COS logo on the front and our mission statement on the back. The cost is $10 each. Sign-up sheet will be in the Narthex. Deadline for ordering is November 11th. There will be a display with a few sizes for sale on Sunday, November 4th and 11th, immediately following the 1st service, and before the 2nd service. No advance payment is necessary for ordering.
Back to top
It is time again to gather and distribute gently used coats to those in need! Drop off your gently used and clean coats to the Louisburg Cleaners or any local participating church. Coat donations will be taken through Saturday, November 17!
A distribution/sharing station will be set up at the LMS Holiday Mart (located at the high school) on Saturday, December 8, from 9-3.
Anyone in need of a coat is welcome to come and shop! Pass the word.....tell your neighbors, friends, and family!
Contact for questions or donations:
Lori Maler 913-710-6386
Mayte Rodriguez 913-605-0183
Pastor Sandy Harris 837-5666
Ida Clarke 913-915-2739
DONATIONS OF NEW OR ALMOST NEW.....HATS, GLOVES/MITTENS, & SCARVES WILL HAPPILY BE ACCEPTED TOO!
One Nation, under Almighty God...

THANKSGIVING PROCLAMATION
[City of New York, October 3, 1789]
Whereas it is the duty of all Nations to acknowledge the Providence of Almighty God, to obey His will, to be grateful for His benefits, and humbly to implore His protection and favor, and Whereas both Houses of Congress have by their joint Committee requested me "to "recommend to the People of the United States a day of public thanks-giving and prayer to be observed by acknowledging with grateful hearts the many single favors of Almighty God, especially by affording them an opportunity peaceably to establish a form of government for their safety and happiness."


Now therefore I do recommend and assign Thursday the 26th. day of November next to be devoted by the People of these States to the service of that great and glorious Being, who is the beneficent Author of all the good that was, that is, or that will be. That we may then all unite in rendering unto Him our sincere and humble thanks, for His kind care and protection of the People of this country previous to their becoming a Nation, for the signal and manifold mercies, and the favorable interpositions of His Providence, which we experienced in the course and conclusion of the late war, for the great degree of tranquility, union, and plenty, which we have since enjoyed, for the peaceable and rational manner in which we have been enabled to establish constitutions of government for our safety and happiness, and particularly the national One now lately instituted, for the civil and religious liberty with which we are blessed, and the means we have of acquiring and diffusing useful knowledge and in general for all the great and various favors which He hath been pleased to confer upon us.
And also that we may then unite in most humbly offering our prayers and supplications to the great Lord and Ruler of Nations and beseech Him to pardon our national and other transgressions, to enable us all, whether in public or private stations, to perform our several and relative duties properly and punctually, to render our national government a blessing to all the People, by constantly being a government of wise, just and constitutional laws, discreetly and faithfully executed and obeyed, to protect and guide all Sovereigns and Nations (especially such as have shown kindness unto us) and to bless them with good government, peace, and concord. To promote the knowledge and practice of true religion and virtue, and the encrease of science among them and Us, and generally to grant unto all Mankind such a degree of temporal prosperity as He alone knows to be best.
Given under my hand at the City of New York the third day of October in the year of our Lord 1789.
George Washington
(
www.pilgrimhall.org
)
Enjoy soup with Friends for Christ
, Saturday, Nov. 3
It's Fall - so "Soup" is on the menu for Friends For Christ on Saturday, Nov. 3, at 6:00 p.m. in the church basement.

Good food, great fellowship and a Bible study - what a great way to end a week. For more info contact Cindy Henry (

913) 406-6938

or Debbie Keltner (913) 837-5382.


COS 3rd Quarter
Greetings from the Treasurer's Office. I trust that everyone is having a great fall and enjoying all the happenings of the season. You may have noticed subtle changes to the offering status in the bulletin. Instead of posting something weekly, I will give a quarterly progress report for our financial standings.

We had a decent ending to our 3rd quarter. Our giving numbers were up slightly. We ended September with a positive net income of $3,434.16. Continuing on our current track of giving will lend a positive ending to our fiscal year.
I am happy to answer any questions via email. Have a great fall season.
msclsmith@yahoo.com
Lutheran Women's Missionary League
Lutheran Women's Missionary League (LWML)
regular meeting will be held Monday, Nov. 12, at 7:00 pm in the church basement. There will be a Bible study and a short business meeting.
If you have any questions, Please contact Sandy Barsh at 837-2997 or Linda Newman, 837-5116. We would like to see as many as can come. All are invited.
Altar Flowers
11/4 Walania Family
11/11 OPEN
11/18 OPEN
11/25 Karrow Family
Anyone that still wants to sign up for OPEN days just give Sandy Barsh a call (837-2997) or talk to Debbie Keltner.
Those who sign up for flowers have 2 options. You can provide them (picking them up and having them at church before the 8:00 a.m. service) or contact Sandy Barsh at 837-2997 and she will pick up the flowers. The cost will be $15.00. Make checks payable to Sandy Barsh. Flowers can be taken home after the 2nd service.Vases should be returned to church.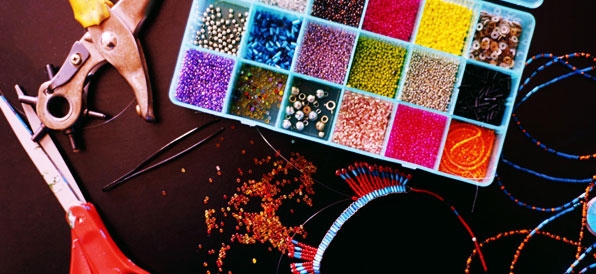 Calling all Crafters!
Do you enjoy working on craft projects? Are you looking for an opportunity to socialize while you work on your craft projects? Join us on Saturday November 10th from 9:00 am to 3:00 pm in the Christ Our Savior Community Building.

Stay a short while or as long as you wish. Bring your supplies and your projects, spread out on a table, and socialize while you work. We will be working on different things, but sharing ideas, food and fellowship.

A pot of soup or chili will be provided for lunch. Feel free to bring snacks or side items to share. We will have lots of water to drink or bring other beverages if you want them.

Bring friends, the more the merrier. This is a perfect time to start or wrap up those projects for Christmas. Please let me know by email or phone if you can join us so that enough tables and chairs are set up. If there is continued interest, we may just make this a monthly event!

Cindy Karrow
cell (913) 269-1935 ckarrow524@yahoo.com.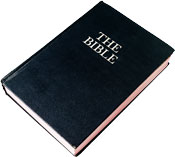 November Education
Wednesdays
Confirmation Class 6:00 p.m.
Evening Bible Study
7:15 p.m.
Thursdays
Morning Bible Study
9:30 a.m.
(Contact Sandy Barsh
for location 837-2997)
Sundays
Sunday School
Ages 3-Adult
9:15 a.m. - 10:15 a.m.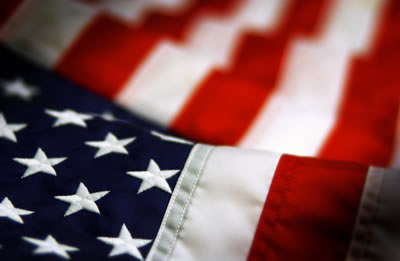 Military members and friends of our congregation include:
Amando Aguayo
Michael Casper
Greg Jeffery
Ryan Helms
Mark Edgar
Ray Gigliotti
James Keltner
Joe Herold
Parker Herold
Micah Mesman
Christian Rieck
Cole Turney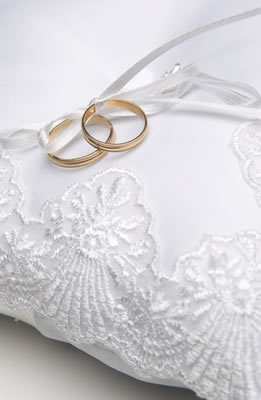 11/1 Dennis & Gretchen Lee
11/2 Amando & Jeannie Aguayo
11/15 David & Courtisa Sharp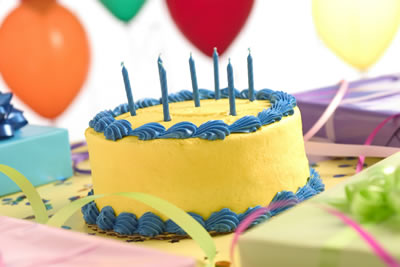 November Birthdays
11/4 Tanner Lee
11/4 Teresa Schlegel
11/5 Mark Edgar
11/5 Drew Walania
11/6 Austin Raetzel
11/7 Loren Hoskins
11/7 Chad Turney
11/7 Jamie Waite
11/8 Janet Thomas
11/8 Paulette Varns
11/9 Allie Walania
11/14 Angie Graham
11/15 Molly Curtis
11/16 Kyle Sharp
11/18 Becca Burton
11/18 Kert Maul
11/20 Debi Stephens
11/22 Judy Lohse
11/22 James Martin
11/22 Ellen Thomas
11/27 Lindy Kalinka
11/28 Taj O'Connor
11/28 Austin Oberlechner
11/30 Rick Peek
Psalm 100
His Steadfast Love Endures Forever

A Psalm for giving thanks.
1 Make a joyful noise to the
Lord, all the earth!
2 Serve the Lord with
gladness!
Come into his presence
with singing!
3 Know that the Lord, he is
God!
It is he who made us, and
we are his;
we are his people, and the
sheep of his pasture.
4 Enter his gates with
thanksgiving,
and his courts with praise!
Give thanks to him; bless
his name!
5 For the Lord is good;
his steadfast love endures
forever, and his
faithfulness to all
generations.
Back to top
Christ Our Savior Newsletter is published monthly and produced in email and print versions.


Jodi
e Berve


newsletter@ christoursaviorlouisburg.com
If we've missed your birthday or anniversary co
ntact COS Office so we can
update our
records.
(913)837
-4502
office@ christoursaviorlouisburg.com