Consecration Sunday is Coming!
Sunday, September 23, 10:30 a.m.

Mark that date on your calendar as a time of spiritual growth, fellowship, and commitment here at Christ Our Savior. September 23rd will be "Consecration Sunday," the culmination of a biblically based stewardship education and commitment emphasis called Consecrated Stewards that focuses on raising people in Christian discipleship, not just raising money for the work of the church.
To understand the Consecrated Stewards approach, you need to know that it is based on the biblical philosophy of the need of the giver to give for his or her own spiritual development, rather than on the need of the church to receive. It is not based on the budgetary needs of the church, but on the desire to have each person grow in discipleship. Opportunity for growth in discipleship will take place during the Sundays September 2 through September 23.
The personal witness of some of our members.

Encouragement and resources for prayer.

Celebration of the various ministries of our congregation.

A series of Bible studies on Sunday morning, including a special Bible study on September 16 led by Pastor Perry Sukstorf will also be our guest proclaimer on Consecration Sunday.

Consecration Sunday activities on September 23, including:

O

pportunity

to make a faith-based commitment during the worship service.

A Special fellowship and Celebration Luncheon for all the Christ Our Savior family.
The encouragement to commitment on Consecration Sunday takes place within the context of the morning worship service. Our Guest Leader will conduct a brief period of instruction and inspiration, and then ask our attendees and members to respond to God's leading through a financial commitment that will enable our church's missionary, benevolent, and educational ministries in this community and around the world.
Every attendee and member who completes a response card does so voluntarily by attending morning worship on Consecration Sunday. We also urge people to attend who feel strongly opposed to completing a card. The procedure is done in such a way that no one feels personal embarrassment if he or she chooses not to fill out a card. Consecrated Stewards works with people where they are and when they are ready. Members make their commitments as a confidential act of worship. We will do no home solicitation to ask people to complete cards.
Since we will make no follow-up visits to ask people to complete their cards, we will make every effort to inform, inspire, and commit everyone to attend Consecration Sunday worship.
Thanks in advance for your enthusiastic participation in our Consecrated Stewards events.
Craig Holtzen
Council President &
Consecrated Stewards General Chair
Pastor Andy Writes...
Pastor Andy Keltner
Establishing a Trust
Last week I spoke with a lawyer. He asked me if I had a trust. He said I could protect my estate from taxes and make sure my resources were distributed according to my wishes if I had a trust. He suggested that this would be good stewardship. I can give you his name. This is a good idea.
This started me thinking about my estate and what I would leave to my heirs. The truth is the most precious thing I wish to leave with my heirs is my faith in Christ. Jesus died for the sins of all mankind. He has called me by name. He will never leave me or forsake me or my children. I am God's precious and beloved child. This truth is what I wish to distribute to my heirs and my friends. I want them to be confident that they are the beloved children of God.
This is the stewardship God desires. He wants us to use every gift and resource he freely gives to extend his kingdom and glorify His name. He wants us to establish a living trust. This trust is demonstrated by how we live and how we serve. I demonstrate the value of my faith in Christ to my heirs by my giving and service in his kingdom.
Paul talks about sowing and reaping in Galatians this is the way we can demonstrate that we have established a trust. [7] Do not be deceived: God is not mocked, for whatever one sows, that will he also reap. [8] For the one who sows to his own flesh will from the flesh reap corruption, but the one who sows to the Spirit will from the Spirit reap eternal life. [9] And let us not grow weary of doing good, for in due season we will reap, if we do not give up. [10] So then, as we have opportunity, let us do good to everyone, and especially to those who are of the household of faith. (Galatians 6:7-10 ESV)
Stewardship is about establishing a trust. We demonstrate our trust in Christ as we share our gifts. We demonstrate our trust in Christ as we share the reason for the hope we have. As we invest our time and talent and resources in extending God's Kingdom we sow his truth and His word and we will reap a harvest of righteousness.
It is our nature to sow to our own flesh. God transforms our nature through the suffering of Christ. He empowers us with his Spirit so that we can sow to the Spirit. We trust a God who keeps his promise. We will reap a harvest of eternal life. We do not give up and we do not grow weary in doing well. This is how we establish a trust. Stewardship is using our resources to serve others and extend the Kingdom of God.
This month we will be involved in Consecrated Stewards. I would ask you to establish a trust. You can do this by your service and testimony of Christ our Lord. Look at the legacy you leave to your heirs. Do they see in your actions and words that Jesus is your Lord? Sow to the Spirit and give God glory.
Pastor Andy
COS Adult Choir Musical Notes

We're doing a Christmas Cantata! Singers Needed! Christ Our Savior's Fourth Annual Christmas Cantata is coming again in December and we would love it if you would join us in celebrating the birth of Jesus Christ, our Savior! We are also in need of more voices to help fill out our Tenor/Bass section - the more the merrier. You don't have to be a "GOOD SINGER," just like to sing and be with a group that has a fun time!


Come one, come all - junior high age and up are welcome. Remember the choir depends on YOU! Our first performance of the choir season will be on Consecrated Stewards Sunday. The choir would love to add YOUR strong voice. Prayerfully consider sharing your gifts and talents with the choir.



I am STILL missing choir folders from last year.

If you are still in possession of yours, PLEASE return it to the choir director, Michelle Eickhoff, immediately. Last year's music still needs to be processed and folders need to be assessed for damage/usage - thanks!

All rehearsals for this season will begin at 11:45 a.m. immediately after 2nd church service on September 9. Our rehearsals will last 30-45 minutes, depending if we are preparing for an immediate concert. Your attendance at all rehearsals is very important! Please try to attend as many rehearsals as possible to help you learn your music. Rehearsal/practice CD's will be handed out for to practice at home at your convenience if you did not receive one last year. If you know that you cannot attend a rehearsal, please inform the choir director immediately so the choir is not waiting on you at rehearsals!
How to contact me: (Home) 913-837-5276; (Work) 913-780-7590; (Cell) 913-302-5282 (email) meickhoffpr@olatheschools.org or gmicough@hotmail.com
JOY Club

Welcome back everybody and welcome to our newest members of the JOY Club we are very excited to see all of you!! We have a bunch of fun activities planned for you this semester. Originally we wanted to have a picnic during the summer break but considering the fact we welcomed a 90 degree temperature it was a bit hot to picnic. To kick it all off we are having a "Welcome to JOY Club" family picnic planned for September 9th after 10:30 service at the church then head to "Ron Weers Park" later for family fun. Jim Bell is going to cook up some burgers and hot dogs for everyone (thank you Jim!) We ask that you please bring your whole family to join us and a side of your choice. We have a lot of great fun service activities planned for this year we can't wait to see all of you!!
God Bless,
The JOY Club
Theater and Music for all ages

"Send your grain across the seas, and in time, profits will flow back to you." Ecclesiastes 11:1
Alex Holy played acoust
ic guitar for all ages, Thursday August 16th at 7pm. Alex praised with seven Christian songs, three of which he originally wrote and praised with. All lyrics were displayed on projection, which was put together by Jeff and Debbie Axeman. Three youth members of the group, Alicia Leitch, Ava Littrell, and Ellie Kalinka, took on acting out the skit "Loose Lips". The message sent a lesson on "Gossip". The word of God discussed and one of the passages communicated during youth discussion was Proverbs 16: 27-28. "A worthless man plots evil, and his speech is like a scorching fire. A dishonest man spreads strife, and a whisper separates close friends." The youth participated and communicated experiences with how to handle detecting gossip and to build confidence in stopping it, it was a very good exchange of information. The youth felt comfortable and were very honest about hurt feelings of gossip and how it can end friendships. This is not only what our youth have to battle with at their age, but us as adults, need to work on our confidence, and we as leaders, have to be ready to put and end to such behavior as well. As our leader, Jesus Christ, teaches us.
"He committed no sin, neither was deceit found in His mouth" 1 Peter 2:22
I am so thankful to God for sending us his son to teach us his ways, without him, true confusion and a road of strife is sure to follow. When we continually follow others, and not the teachings of Jesus, a life of denial and self gratification will only bring us to a dead end. Our group is looking up, Jesus will show us the way, a way that is less traveled, however, through God's work, we can hopefully bring others along with us, and increase to bring Glory to our Father in Heaven, and be there with all, through Jesus Christ.
The youth had such a great time and are excited to be a part of the next gathering. This group is meant to teach youth to share Christ with love and confidence. Through theater and music, I feel that the youth have fun while they experience sharing God's word and lifting up their praise. Katie Dixon will lead others in our group to debut a Christian music video for the next gathering. Alex will play 3-4 Christian songs for our youth's praise and worship to begin the evening. We will have a review and discussion, and begin and end with a prayer.

Our next gathering will be Thursday night, September 20th, from 7-8pm. Adults and Youth at last attendance were: Pastor Andy Keltner, Donica Littrell, Alex Holy, Brandy Kalinka, Alicia Leitch, Ava Littrell, Brenden Clary, Clara Littrell, Ellie Kalinka, Harrison Kalinka, Jimmy Kalinka, Katie Dixon, Katie Baker, Sydney Dixon, and Tayler Doman. Jeff, Debbie and Wyatt Axeman helped to prepare and set up for the gathering. I want to give a big thank you to all who help to spread the word, prepare and help for our gatherings. We look to have our Music and Theater Interest Group once a month. Please contact me personally, if you would like to be a part of communicating God's work for and through our youth. We welcome all ages, and are excited to be a part of this group. If you love to praise with song, but do not feel comfortable singing or acting, that is ok! There are many other jobs in this group that are behind the scenes, if that is a more comfortable position for you. We would love to hear about how you would like to help or just enjoy!!! Feel free to stop by and see what we are all about. Hope to see you on September 20th at 7pm!!!
"Stand and see the Salvation of The Lord" 2 Chronicles 20:17
Friends for Christ Tailgate Party
Friends For Christ will meet Saturday, Sept. 8 at 6:00 p.m. in the church basement. Tailgating is the theme. Appetizers, finger foods, and whatever you consider tailgate fare. Please contact Cindy Henry
(913) 406-6938
or Debbie Keltner
(913) 837-5382
if you plan to attend or for more information. It is a fun evening of food, fellowship and a Bible study and everyone is encouraged to attend.
Back to top
Lutheran Women's Missionary League
Lutheran Women's Missionary League (LWML) will meet on Monday, Sept. 10, at 7:00 p.m. in the church basement. There will be a Bible study and a short business meeting. If you have questions, please contact Sandy Barsh, 837-2997, or Linda Newman, 837-5116.
Those providing September altar flowers:
Sept. 2 - OPEN
Sept. 9 - Karrow Family
Sept. 16 - Jim & Deb Bell
Sept. 23 - OPEN
Sept. 30 - OPEN
Those who sign up for flowers have 2 options. You can provide them (picking them up and having them at church before the 8:00 a.m. service) or contact Sandy Barsh at 837-2997 and she will pick up the flowers. The cost will be $15.00. Make checks payable to Sandy Barsh. Flowers can be taken home after the 2nd service.Vases should be returned to church.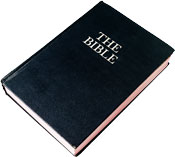 September Education
Wednesdays
Confirmation Class
6:00 p.m - 7:00 p.m
Evening Bible Study
7:15 p.m.
Thursdays
Morning Bible Study
9:30 a.m.
(Contact Sandy Barsh
for location 837-2997)
Sundays
Sunday School
Ages 3-Adult
9:15 a.m. - 10:15 a.m.
Change of Address
Travis & Katie Becker
11215 W. 49th Terrace

Shawnee, KS 66203

Official Acts

Theodore "Ted" Nay, Funeral August 22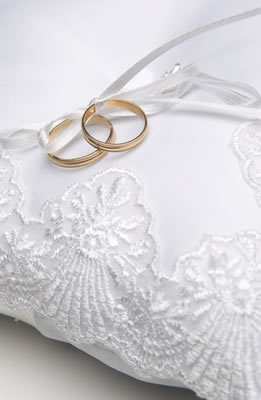 5 Glenn & Deanna Pooler
12 Karl & Cindy Karrow
14 Jim & Debbie Bell
30 Stan & Jean Flick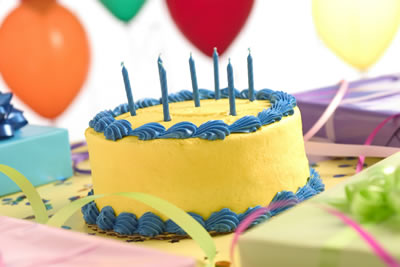 September Birthdays
1 Debbie Keltner
3 Glenn Pooler
6 Richard Fauss
8 Linda Newman
10 Jeff Axmann
12 Alissah Ferris
13 Travis Becker
13 DeAnn Dotson
15 Diane Lynn
16 Harry Lukas
16 Audra Robinson
16 Tricia Walania
17 Pat Lightner
17 Dave Raetzel
18 Addy Stohs
20 Bill Richards
21 Kelly Maaske
22 Sandy Barsh
22 Kim Nemitz
23 Walt Chester
24 Tim Gregar
25 Kylia Bright
26 Ellie Kalinka
27 Isabelle Holtzen
28 Todd Carter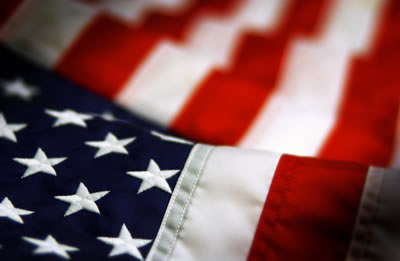 Military members and friends of our congregation include:
Amando Aguayo
Michael Casper
Greg Jeffery
Ryan Helms
Mark Edgar
Ray Gigliotti
James Keltner
Joe Herold
Parker Herold
Micah Mesman
Christian Rieck
Cole Turney
Christ Our Savior Newsletter is published monthly and produced in email and print versions.


Jodi
e Berve


newsletter@ christoursaviorlouisburg.com
If we've missed your birthday or anniversary co
ntact COS Office so we can
update our
records.
(913)837
-4502
office@ christoursacviorlouisburg.com