Confirmation class of 2012 invites all to attend their questioning and reception
7th & 8th grade confirmands and their parents met earlier this year to plan for questioning reception and confirmation.
Five youths to be confirmed on April 22 at the 10:30 worship service--Daniel Bell, Jairus Brown, Maddie McDaniel, Ethan Plager and Zach Waite--invite you to their confirmation and the questioning on April 20th at 7pm.The questioning will be followed by a reception hosted by the parents of the 7th grade confirmands.
Come and celebrate with the confirmands as they remember their baptism and share the information they have learned.
CONFIRMANDS--DATES TO REMEMBER
April 4th 6-7pm confirmation review and choose confirmation verses
April 11th 6-7pm confirmation review and pictures for power point submitted
April 18th 6-7pm final review
April 20th 7pm questioning with reception
April 22 9:30am pictures with family, 10:30am confirmation.
Pastor Andy Writes...
Pastor Andy Keltner
Open Doors
The Lutheran Church Missouri Synod (LCMS) has in its DNA a sense of exclusion. Churches in Germany sent Pastors to America to seek out and find the lost Lutherans. The Saxon, Latvian and Wendish immigrants left Europe to protect their Lutheran way of worship from the encroachment of the unionists and the Pietists. I know this history of our church and it is all available in many books--one is entitled Moving Frontiers by Carl S. Meyer. The German Lutherans desired to protect their doctrine and worship even if it cost them all creature comforts and compelled them to move to a foreign land.
The Kingdom of God is an inclusive truth. Jesus desires all mankind to be saved. Jesus died for the sins of the world. The pure gospel of salvation by grace includes all. Jesus is Lord. The incarnate God came to seek and save the lost. This doctrine is the central teaching of the Bible. The Lutheran Church Missouri Synod believes the Bible is the inerrant, inspired Word of God. This inclusive doctrine, "Saved by Grace through faith in Christ," is the truth we share.
How do we reconcile the sense of exclusion with the inclusive nature of the Kingdom of God? Jesus says, "I am the door. If anyone enters by me, he will be saved and will go in and out and find pasture," (John 10:9). This statement is exclusive. The only entry point for the Kingdom of God is Jesus who is the door. This excludes all others from entry into the Kingdom of God. Yet, because Jesus is the entry point this door is open to all.
We are called to hold the church doors open and carry Christ into our community. We invite people to our church as we give a reason for the hope we have. We witness to our faith by our testimony and our way of life. We reach out to our community and show the mercy of Christ as we serve in our community. We share our faith in the context of where we live and how we live. We cultivate relationships in our community and in those relationships we share Christ. We invite our friends and neighbors to come and see.
We serve in our community. We help our neighbor. We clean up our community. We give drinks to the thirsty. We share food with the hungry and clothe the naked. This we do because in serving our neighbor we serve Christ. Because the kingdom of God is inclusive, we serve anyone and everyone who is in need. This is how we demonstrate that Jesus is the door and we are called to keep the doors open to our community.
This is the rationale for why we are invested in the Transforming Churches Network (TCN). It is a process for opening the doors of the congregation to our community and introducing our community to the Door, Jesus Christ. This is what we have been commissioned to do as the people of God the Body of Christ. It is our reasonable service. We are called to extend the Kingdom of God. The way we can do this is to become less exclusive and open to opportunities in our church and community to serve Christ as we serve our neighbor.
The LCMS has preserved her Bible-based Doctrine for over 500 years. We do not need to protect our Doctrine. We need to proclaim God's truth and serve our community. Jesus is the door. Keep the door open as you serve the Lord with gladness.
Hinge Training event draws in 12 COS participants to

Redeemer Lutheran Church

on Saturday, March 24
TCN Hinge Training participants were Dale and DeAnn Dotson, Richard Fauss, Cindy Henry, Pastor and Debbie Keltner, Bob and Kathy Kirkpatrick, Don Newman, Beth Ramsey, Linda Richards, and Heather Smith.
Back to top
JOY Club travels to Olathe to see Dr. Suess movie at Fork and Screen in Olathe
Twenty-one JOY Club members pose for the camera in the theater lobby.
Hello from the JOY club!! First we would like to say a HUGE thank you to our anonymous giver! The JOY Club's trip to see the "Lorax" at the "Fork and Screen" was so awesome, the kids had a wonderful time, we are so grateful for this gift thank you thank you thank you :) With the end of the school year insight, we know everyone gets super busy so our last meeting for the year will be on April 29th. We are planning a trip to "Incred-a-bowl." We will eat lunch at church after 10:30 service then head up to go bowling. If you would like to join us or be a parent driver, permission slips and driver forms will be located in the narthex. If you have any questions please contact Deb Bell or Gracie Waite.
Thank you Anonymous Donor!

Dear Anonymous Donor,


Thanks for the generous donation you gave so we could go to a movie at the Fork and Screen.
High School Youth Group
"Be confident of this, that He who began a good work in you will carry it to completion until the day of Christ Jesus" Philippians 1:6
I would like to thank everyone who helped with the Pre-service meals for the Lent Season. From many who brought desserts to all of the H.S. Youth Parents who donated food every week. A big thanks for the chicken supply for our Chicken and Noodles!!! Thank you Paul and Linda Richards, Bill Richards, and Nadine Wells. I would like to thank the congregation for all of the donations for our "Freedom School" Student tuition. We have reached our goal of the yearly tuition for our student, Ashley DeSantiago. She is six years old, born on September 27th. She loves to draw and hopes to be a Doctor one day. Thank you COS for all of your support! After our goal was met, the rest of the donations was given to Christ Our Savior Lutheran Church. As a group, we enjoyed the food and fellowship!!! We are happy to serve, and thank you for the opportunity.
"Set your minds on things that are above." Colossians 3:2
Attention all H.S. Seniors! Last chance to join the Mission over Memorial Day Weekend! May 24-28th near Divide, Colorado located in the beautiful Rocky Mountains! Activities include team building, bible study, singing, campfires, rappelling, rock climbing and hiking to Cedar Mountain. The cost is $125. The deposit of $50 is due by April 15th. Please contact Dave or Kara Raetzel

(913)209-2434 if you are a Senior and would like to join Sr. Alyssa Raetzel and her family on the mission!
The H.S. Youth will be helping Easter morning starting at 9:15am in between first and second service with activities and movies scheduled for the children. Our next H.S. Youth Group Meeting will be Sunday, April 15th, at noon. We will have lunch and plan our missions and activities. Don't Miss It! We have many opportunities to serve this spring and summer!
"Then the Lord said: "I am making a covenant with you. Before all your people, I will do wonders never before done in any nation in all the world. The people you live among will see how awesome is the work that I , the Lord will do for you."" Exodus 34:10
His love for us...so much that he sent his very own son. As I reflect, the feelings are so overwhelming... Happy Easter Everyone.
He Has Risen! He has Risen Indeed!!!
God Bless,
Donica


Adult Choir "Musical Notes"
Adult Choir -"Musical Notes"
Jdg 5:3 "...I will sing tothe LORD, I will sing; I will make music to the LORD, the God of Israel.
Our choir season has come to a close. It is time for our annual break. We have come a long way as a group and I wanted to say that I am very proud of the all the choir members for learning all of the music for the Christmas cantata and our final two songs of the season! For those who didn't have the opportunity to join us this year - consider joining us in the fall. We'd love to have you.
I want to thank all of the beautiful voices who have contributed to and graced our choir this season: Courtney Smith-Allen, Catherine Coffey, Elizabeth Crane, DeDe Dotson, Gerry and Christian Eickhoff, Christine and Rich Fauss, Pastor Keltner, Bob and Kathie Kirkpatrick, Donica Littrell, Dave and Kara Raetzel, Teresa Schlegel, Maureen Smith, Shelley Thompson, Torry Turney, Pat Walker, and Victoria Cadena for being our wonderful accompanist. I hope to see you all again this fall.
***I know there are some choir folders still out there. If you have them or any other miscellaneous choir music with you, please turn them into the church office or to the choir director, Michelle Eickhoff as soon as possible so that the music can be processed and filed for the summer.
Again "bravo" to great choir season! You're an "awesome" choir!
THANK YOU AGAIN to Donica & our High School Youth Group! They collected a great many bags of clothing and shoes for the Reach Out event at Grace on March 31. Not only was used clothing collected at our church but in a number of other locations around town. Any "excess" spring/summer clothing not selected by the 200-250 homeless and destitute "shoppers" at Reach Out will be hung in the Clothing Closet at Grace. Because of the great need in the community served in KCMO, the Clothing Closet and Food Pantry are both open four days a week, four hours a day (10 am-2 pm) at Grace. They are staffed by volunteers from the community, as well as people serving required community service hours.
Your continued prayers for Sharon Garfield's recovery from cancer and for Grace overall are appreciated.
Bob Kirkpatrick

(837-5804)
Exchange student host families needed

The local coordinator for Council on International Education Exchange, Kathy Petermann, is looking for families to host international exchange students. "I have exchange students placed all over the metropolitan area and also in Louisburg. Mohammed, a student from Yemen, attends Louisburg High School. He is a nice boy and is so happy to be living with a good family in Louisburg," said Petermann. "We need more wonderful families to open their homes to exchange students for the upcoming school year. There are so many that want the opportunity to come to the USA and Louisburg has been a great place for them."
If you are interested or would like to find out more about becoming a host family, contact Kathy or visit The Council on International Education Exchange website below.
CONTACT INFORMATION
Kathy Petermann
Local Coordinator
Council on International Education Exchange
High School Program
Tel: 913-244-9992
Fax: 1-973-333-4555
www.ciee.org/hs/host
www.ciee.org
New pipe organ at Hope Lutheran has full schedule of master recitals

A new pipe organ has been installed at Hope Lutheran Church in Shawnee, Kansas. The 21-stop mechanical action organ was built and installed by Pasi Organs of Roy, Washington. Organ builder, Martin Pasi, has gained international acclaim for the quality workmanship and superb sound of his instruments. The beautiful pipe shades, or wood carvings, which decorate the facade of the Hope organ, carry a Kansas motif embedded with Christian symbols. Dedication of the new organ will take place at 8:00, 9:30, and 11:00 a.m. worship services at Hope Lutheran, 6308 Quivira Road, Shawnee, on Sunday, March 25. A Dedicatory Recital will presented by Michael Bauer on Sunday April 15, at 4:00 p.m. with a demonstration of the organ at 3:00 p.m. Bauer is a member of the organ faculty at the University of Kansas and has served as organ consultant for Hope congregation. Future events include a concert of organ concerti with the Kansas City Chamber Orchestra on September 14, a hymn festival on Sunday, October 21, with organist Charles Ore of Concordia University, Seward, NE, and an organ recital on November 19, presented by Craig Cramer of the University of Notre Dame. For complete information go to www.hopelutheran.org.
Back to top
Holy Week and Easter Services


MAUNDY THURSDAY
April 5, 7:00 p.m.
Dinner, hosted by LWML, will be served from 5:30 p.m. to 6:30 p.m.
Menu includes
Brisket
,
Cheesy
Potatoes, Green Beans, Corn, Apple Sauce, Rolls, and Dessert.
GOOD FRIDAY
April 6, 7:00 p.m.
EASTER SUNRISE
April 8, 7:00 a.m. followed by Easter Sunday breakfast, children's activities, and
Adult Sunday school.
EASTER SUNDAY
CELEBRATIONS
and 7:00 p.m.
Those providing flowers for April are:
April 1 - Jacob Bell family
April 22 - Swinnerton family
Those who sign up for flowers have two options. You can provide them yourself (must be at Church before the 8:00 a.m. service) or If you want me to get them for you, please call me at 837-2997 or
913-548-9588
by Thursday before the Sunday needed. The cost is $15.00. Make your check payable to Sandy Barsh.
Vases should be returned to the Church.
Easter Lilies can still be ordered until Tuesday April 3rd. I will need to have my order in by then. Price is
$6.00. Any questions please give me a call. Thanks, Sandy Barsh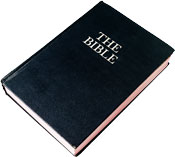 April Education
Monday, April 2
Financial Peace University
7:00 p.m.
Wednesdays
Evening Bible Study
7:15 p.m.
Thursdays
Morning Bible Study
9:30 a.m.
(Contact Sandy Barsh
for location 837-2997)
Sundays
Sunday School
Ages 3-Adult
9:15 a.m. - 10:15 a.m.

Lutheran Women's Missionary League
Lutheran Women's Missionary League (LWML) will meet on Monday, April 9 at 7:00 p.m. in the church basement. There will be a Bible study and a short business meeting. If you have questions, please contact Sandy Barsh, 837-2997, or Linda Newman, 837-5116.
That's Italian! Friends for Christ April 14
Friends for Christ will meet Saturday, April 14, at 6:00 p.m. in the church basement. The theme is Italian. The evening events include food, fellowship, and a Bible study. Everyone is invited and encouraged to attend. Bring your favorite Italian dish to share. Contact Pastor and Debbie Keltner at the church (913) 837-4502.
Opportunities available!
Great positions available that provide you the satisfaction of serving others! Greeters, Ushers, Lectors, Communion, Acolytes, and 8am Soundboard are needed. The more people that serve, reduces the number of times that each person needs to perform a task. Participating in multiple roles is also encouraged. No experience required and training is provided! Flexible hours and great benefits!


For more information or to sign-up, please contact Jeff Axmann at
jeff@axmann.us
or
913-271-1425
.

Back to top
Arts and Crafts Fair coming to COS in May
Calling all you artsy craftsy people!

Christ Our Savior is planning to host an Arts and Crafts Fair on Thursday, May 3rd from 5 p.m. to 8 p.m. and Friday May 4th from 8 a.m. to 5 p.m.

Home businesses are also welcome.

Booth fee is $15.

First come, first served.

Space is limited, so call to reserve your booth now!

Contact Theresa Schlegel H(913)849-3583, C(913)406-1978 or Christine Fauss at H(913)837-3261 or C(913)645-4003.

Back to top

Walkers needed for Relay for Life team
I enjoy making a difference in our community, and I know you do, too. That's why I'm pleased to be supporting the Relay For Life, the American Cancer Society's signature event to fight cancer on Friday, June 8 and Saturday, June 9. I've formed a team, Relay Revelers, and I'd like you to be a part of it. You will be asked to pay a $10 team commitment fee, help us raise money to fight cancer (each member has a goal to raise $100), and to walk for about one hour at the relay.
If you'd like to join, either by walking or running, please contact me at my email address below, but HURRY time is running short. Registration Deadline for all team members is Tuesday, May 8 at 5:00 p.m. All team members must be signed up online or have forms turned into the Relay for Life committee by Tuesday, May 8.
Together, we really can make a difference in the fight against cancer. So please join our team!
Thanks,
Michelle Eickhoff
Team page for Relay Revelers:
http://main.acsevents.org/site/TR?pg=team&fr_id=39689&team_id=1075272
April

Birthdays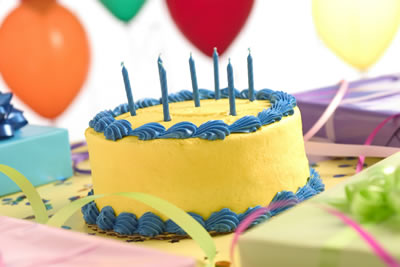 1

Michelle Eickhoff
2

Harrison Kalinka
2

Elizabeth Williams
3

Timothy Robinson
4

Myriam Burton
6

Ashley Bell
7

Shane Hovey
9

Jillian Paegelow
10

Valerie Caldwell
11

Gwen LawRance
13

Joseph Henry
13

Janet Paegelow
15

Blake Bright
16

Wyatt Axmann
17

Jimmy Kalinka
17

Clara Littrell
19

Isaac Grove
19

Karl Karrow
21

Alison Moore
21

Mary Rockers
23

Heather Keltner
25

Alayna Stohs
25

Matthew Stohs
26

Chance Dubinick
26

Rob Vance
26

Joshua Weber
28

Jeremy Williams
29

Miranda Gigliotti
29

Chad Mathis
29

Kami Mathis
30

Macey Pohlmeier
30

Jordan Sharp
Back to top
Funeral
Lavina Fry
March 5th
April Anniversaries
6 James & Nona Knox

15 John & Teresa Schlegel
26 Richard & Christine Fauss

Back to top




In the Military
Military members and friends of our congregation include:
Amando Aguayo
Michael Casper
Greg Jeffery
Ryan Helms
Mark Edgar
Ray Gigliotti
James Keltner
Joe Herold
Parker Herold
Micah Mesman
Christian Rieck
Cole Turney
Christ Our Savior Newsletter is published monthly and produced in email and print versions.


Jodi
e Berve
cosenews66053@gmail.com
If we've missed your birthday or anniversary co
ntact COS Office so we can
update our
records.