Upcoming Events:

Independence Young Matron's
Holly and Mistletoe
Homes Tour
December 6, 2012
Featuring:
Drumm Center for Children's Director's Home
Swinney Hall
and
The Sweets Shop
---------------
2012 Tax Credits for Sale
through December 31, 2012.
for more information
816.373.3434
Christmas Gift Drive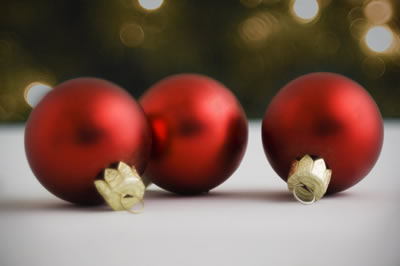 It's that time of year again!
If you, your business, or your organization is interested in helping Drumm during the Holiday Season please contact our Program Manager,
Eggs for Sale

Our Free Range Chickens are laying eggs! Eggs are being sold for $3 per dozen.
If you are interested in purchasing farm-fresh eggs, please contact Farm Manager, Lucas Signorelli at 373-3434.
Greetings!
Special thank you to Holiday FX for their generous lighting donations.
This holiday season is a great time to reflect on our many blessings. It is truly amazing to have the opportunity to serve young people with the support of so many: our Board of Directors, a caring and professional staff, many dedicated volunteers and donors, and our supportive and passionate alumni. Over the last year, more than 200 people have been served in our Home, COMPASS and Counseling programs, nearly 600 people purchased eggs and produce from our farm, and the historic Swinney Hall was renovated and inhabited for the first time in nearly 30 years. None of these things would have been possible if not for the loving support of so many.

Drumm remains dedicated to providing quality care for every child and, at the same time, growing our capacity to serve many more. We love the history of this place; it is the foundation for our future. That future includes doubling the number of residents on the campus and expanding our after care services to historic levels. These goals are only possible as a result of your gracious support.

From the entire Drumm family, we wish you a very Merry Christmas and a Happy New Year!
Brad Smith
Drumm Center for Children
Garden Cottage Close to Completion
Donations continue to come in to aid in final construction.
Craftsmen, carpenters, and contractors continue to donate their time and expertise as the Garden Cottage nears its completion. Special thank you to Jim Guffey and his business,
Woodhaven
, in Perry, Kansas, for another huge donation that has aided in finishing the beautiful siding on this building. Once construction is complete, this building will house our Gardener, freeing space on campus to be able to host another foster family here at Drumm.
'Tis the Season to be Thankful
Donors continue to volunteer their time and resources to impact the lives of Children, Young Adults, and Families at Drumm.
Thank you to The Young Matrons of Independence and The Eastern Jackson County Rotary Club for their dinner preparation for the entire Drumm Campus. Your hard work is much appreciated.
Thank you to Mary Soetaert and her children, Austin and Nina, for their kind donation of McDonald's Gift Cards.
Thank you to Boy Scout Calvin Mynatt and Alumni Gene Meyer for their work in constructing three sets of pull-up bars on our trail. The three different heights make them perfect for all ages!
Special thank you to
HolidayFX
and their generous lighting donations. Because of your thoughtfulness, the entire Drumm Campus is lit up for the first time in recent history!
Supplies Needed
As we look to the end of the year, we need a few supplies to complete some projects.
Drumm offices are in need of plastic storage bins to store our beautiful Holiday Decorations once the Christmas Season is over. These can be gently used.
Here at Drumm Farm Center for Children, we are committed to helping foster children reach their case goals in a healthy, effective, and streamlined way. We work to cut down the time that kids are in care by offering high-quality, consistent counseling and parent-aid services, trained professional licensed foster parents, and a network of community supports dedicated to helping achieve individual success for each child.
Contact Us to see how you can be a part of the great things happening here at
Drumm Farm Center for Children!
Drumm Farm Center for Children is a 501 (c)(3) nonprofit organization.