D
RUMM
10th Annual
Golf Classic
Good Weather, Good Friends, and a Great Cause
The 10th Annual Drumm Classic was a big hit. Thank you to all of our Sponsors for this year. We truly appreciate all of your work to further Drumm's mission.
BigByte
EMC2
KVC Behavioral Health
Dr. Ronald E. Jennings DDS
Costa Corp, General Contractors
Bjorn & Cecelia Olsson
ENT Associates of Greater KC
Drumm Villas
UMB
King Hershey
Brad and Laura Constance
Thomason & Gibson
Metzler Brothers
Anthony Totta
Vibe Marketing
Don's Barber Shop and Andes Carpet Cleaning
CBIZ
Fisher R.F. Electric Company
Big Biscuit
American Foodservice
Brancatos
Pepsi
Get Involved at Drumm this Holiday Season!
The Holiday Season is quickly approaching. He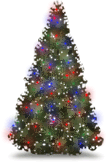 re at Drumm, there are numerous ways that you, your company, or your family can make a difference in our kids' lives.
Adopt a child Christmas (18 kids on campus, 4 in after-care)
Adopt a whole family for Christmas (family sizes range from 6 children to 8 children)
Stuff a Stocking (up to 22 kids)
Donate general items--wrapping paper, toys, gift cards, clothes, etc.
"Santa's Helpers" to come wrap gifts (Wrap-Date to be determined)
Donate gift cards for the kids in after-care (QT, grocery store,
Walmart, other)
Donate gift cards for the families to use for holiday break
activities (AMC, bowling, Great Wolfe Lodge, etc.)
Cash donations are always accepted
Special items needed to make this Holiday Season memorable for our kids:
12-foot pre-lit indoor xmas tree
18-foot real Christmas tree for front yard of Swinney Hall
10-15 Live Christmas wreaths for building doors
Large size blue exterior Christmas lights
Christmas decorations
Christmas ornaments
Please contact Heather Saak in the office if you are able
to donate any of the items listed above, or would like to be a part of Christmas at Drumm.
816.373.3434
Thank you for your commitment to our kids!

Perfect Spelling!
Sierra has worked so hard this school year. She has earned THREE perfect spelling scores in a row! We are so proud of her commitment to education and know she will continue to do well!
Mark your calendars...
Upcoming Events: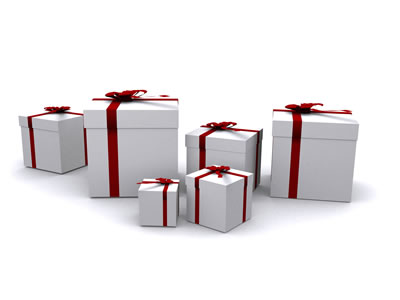 Christmas Sponsorship Opportunities are available
Contact Heather Saak
for more information.
816-373-3434
_________________________
4th Annual
Drumm Run
5k-10k
Saturday, March 17th, 2012
9:00 AM
THANK YOU
Eli Lilly Team Members!
Employees of Eli Lilly and Company came together at Drumm on October 5th to help with a "clean sweep" at McClure House. This day was part of the company's "
Global Day of Service
". Their hard work has helped to be able to soon start a new branch of our services here at Drumm! The Eli Lilly Team also gave a cash donation to go towards some special items for each child's room. Thank you Team Leader Meagan, and your volunteers- you are a great example to our children of how their community cares!
Congratulations to the Hosman Family!
We're excited to announce that siblings Devin, Brandon, Chris, and Jasimine have officially joined their FOREVER FAMILY! This sibling group of four lived at Drumm for several years and have now joined their forever family with Bruce and Linda Hosman, along with their many children. We are so thankful for this adoption and look forward to watching these children grow and bloom in their new home!