"How 2" Video
Is every drawer in your desk a "junk drawer"? Your not alone. Everyone has supplies like paper clips, folders, pens, and sticky notes. But they can get messy if not contained.

Battle the clutter of your desktop, drawers and shelves with a few tips from the ladies of M2O. The key is finding whatever you need as quickly as possible. Can you imagine?!


for fun "how 2" organizing
tips
each month!
"Treat your password like your toothbrush. Don't let anybody else use it, and get a new one every six months.
"
Featured Recipe

Wrapped Stuffed Chicken Rolls
Looking for a main dish with a little flair? This may be the recipe for you! Once sliced open, regular chicken breasts turn into a treasure to be discovered. Using fresh basil
means a delightful spin on everyday chicken that your family is sure to enjoy.
- Home De-cluttering & Staging
* Starting at $170
- Office Organizing
*Staring at $190
- Packing & Unpacking
*Starting at $380
Event Management, Registration
*Starting at $75
- Digital/Print Photo Organizing,
Photo Books, Photo Calendars,
Photo Slide Shows
*Starting at $30
- Errands, Design-a-Date,
Gift Purchase & Wrap
*Starting at $45
- Skype, Telephone & Email
Organizing Sessions
*Starting at $40

If you no longer wish to receive our emails, simply press the "SafeUnsubscribe" button below.
Hi there!
"You'll see more and more perfection of that - computer as servant. But the next thing is going to be computer as a guide or agent.
"
~ Steve Jobs
Your computer can be a guide, especially when it's organized! If you

're like us, you have an overabundance of

folders with files, music, pictures and documents.

It's important to keep all of these stored away properly so when it comes time to find one you'll get to it quickly. The way we keep our computers orderly is by periodically reviewing the My Documents folder. The article below describes how you can DIY.
It's also important to get your physical office in order so we produced a new
video
just for you that explores the ins and outs of organizing all those office accessories you have.
Hop on board and
subscribe
to M2O-TV on YouTube for all the latest.
If you're thinking, "I don't have time to organize my files and office!", Mission 2 Organize to the rescue! We can do it for you and get it done with a special $95
discount
this mo
nth.
Experience the power of our team of 2!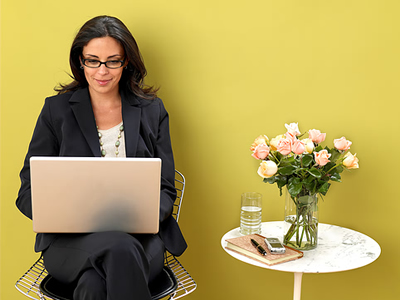 Folders, Folders, Folders
3 Steps to Keep Your Computer Files Organized
Just in case you didn't get it, we said it three times. Folders! Creating folders and sub-folders and labeling them will be the difference between a computer's chaos or its organization. Here are 3 steps that will bring you digital bliss.

Folders

Think of the main subjects of your life and name your My Documents folders accordingly. Example titles are Car, Family, Health, Personal, Pictures, Receipts, Recipes, Taxes, Travel, Video, Work.

Sub-folders

Take each main folder and break it down to specifics. For example, the Car Folder could include sub-folders Documents, Insurance, Loan, Repairs.

Files

Name each file using words descriptive of the contents. In the example, the Documents sub-folder would include files like License, Tax, Title.
Make sure to alphabetize all of the folders, sub-folders and files using right click or sort in your Finder. Folders can also be sorted by date.
Breaking up the files into subsequent folders means you can be more specific, therefore keeping files with the same subject together and finding them with ease.
Now the tricky part. Schedule a time to sit down with your cup of coffee and your computer and get your folders in tip top shape!
KEEP YOUR COMPUTER TIDY

so you can find the things you need

Desktop
1. Only place the programs you use most often on your desktop. Files should only be placed in folders in My Documents.
Email
1. Clear your inbox. Gmail makes this easy to do with folders and filters.
2. Color code in a way that makes sense to you. Green for Financial, red for Important Documents, blue for Car.
Minimize
1. Empty the Recycle Bin.
2. Clear your history, browser cache and internet cache.
3. Purge!Purge! Purge! Look for documents that are outdated or no longer relevant, programs that you longer use, and fuzzy/duplicate photos.

Remove
1. Store, access, and backup your files in the cloud or on external hard drive. Use
Dropbox
or
Google Drive
so you have immediate access to your files on the go.
You can probably imagine how many files we collect as business owners. Between the pictures, the forms, the documents, and the tracking we know exactly how frustrating it can be if you're not organized.
Most of these files have to be shared between the two of us and our contractors so we take our own advice when it comes to organizing our digital files. Then we can get more things done, making us a more efficient team.
Take it from us...it feels great to have your digital life in working order. It is our pleasure to pass that feeling along to our clients with our comprehensive "O Your Office" service. They appreciate having their filing cabinet, drawers, desktop, and computer files all arranged and labeled by the ladies of M2O.
Experience it for yourself!
At Your Service,
As seen on Hoarders & Windy City Live
Photo by baharPhotography