"How 2" Video
Whether you've already set up an office in your home or if you need to create one, the ladies of Mission 2 Organize can help you put it all together. We offer our best tips on finding the perfect space, separating home from work, accessorizing your office, and managing all the papers and supplies. With our expert advice you can set the stage for business success.



Subscribe

to M2O-TV for fun "how 2" organizing tips

each month!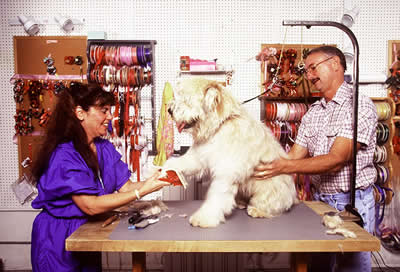 Choose a job you love, and you will never have to work a day in your life.
~Confucius
Featured Recipe

Slow Cooker Salsa Chicken
This

recipe

doesn't get any easier or any tastier! If you rarely use your slow cooker, now is the time to take it out and fire it up.

This juicy chicken can be paired with your favorite rice. We recommend basmati and a fresh, crisp salad to complete this satisfying meal. And remember better ingredients equal better taste!

As the Director of Marketing and Public Relations for NAPO-Chicago, Schae has the opportunity to contribute organizing articles to The Huffington Post.
Click on the picture to read this special edition about home offices!
- Home De-cluttering & Staging
* Starting at $170
- Office Organizing
*Staring at $190
- Packing & Unpacking
*Starting at $380
- Party Planning,
Event Management, Registration
*Starting at $75
- Digital/Print Photo Organizing, Photo Books, Photo Calendars, Photo Slide Shows
*Starting at $30
- Errands, Design-a-Date,
Gift Purchase & Wrap
*Starting at $45
- Skype Organizing Sessions
*Starting at $40

If you no longer wish to receive our emails, simply press the "SafeUnsubscribe" button below.
Hi there!
Wish you worked from home? Well, hold your horses! It's not all fun and games. Working from home comes with it's own challenges. Office organization is one of them.

Good thing you have the Urban Organizers at M2O to provide you with all the inside deets. Below we address 3 issues our clients often deal with in their own home offices. You may face the same obstacles and be able to overcome them with our advice. We are here for you, to be your resource and organizational foundation.


Creating a functional office in your home can be a cinch after viewing and implementing the tips in our latest "How 2"
video
. Additionally, you can watch our popular video "
How 2 Organize Your Files
" to get some ideas. Cuddle up with M2O-TV and learn how to make it all happen without stressing out.
If you are a solopreneur, we know how tough it can be to manage everything. A brilliant opportunity has been presented to us to learn from some of the premier experts in their fields so we can perform at the top of our game. The best part? It's all FREE so
register today
!
Is it about time for an overhaul of your office? Well, you're in luck! March's
special offer
gives you a head start on your office organizing session with the expert team at Mission 2 Organize. We would love the opportunity to work with you!

3 Common Home Office Organizing Challenges

1.

Separating

- Most people have work files and home files in their home office. Keep those in separate cabinets so you know where to go for each.

2.

Shelving

- Adding more shelves to your office allows you to neatly store books, binders, and baskets of supplies up and out of your way.

3.

Consolidating

- Bring all of your office items into one space. Supplies, electronics, paperwork, mail, and notebooks should all be housed within your designated office space.
Give Everyone Their Own Space
Get one on Craigslist and paint it white



Contain Supplies
Use bins & baskets to divide up different types of supplies
Use drawer organizers inside your drawers to keep them tidy
You Need These Business Success Secrets

So, what are you doing to find new clients these days?
Are those tactics generating all the referrals you want? No?... Why not?
These activities used to bring you clients, right? Why don't they work anymore? Are you doing something wrong? Probably not. Ready to try something new and different?
Listen to this telesummit:
Referral Source Secrets from

Solopreneur

Superstars
It's
FREE
to
register
!
Your Office, Your Style
By: Lindsey J. Kunz
A home office helps you stay organized, productive, and efficient. An office can also be comforting and cozy. When creating your home office, design an inviting space that will enhance productivity. Create a system that will limit time spent on duties such as filing, faxing, or figuring out monthly bills. Here are a few tips to get you started.
Pick a Theme
Colors speak louder than words. The color of your furniture, décor, and walls set a tone. Your office belongs to you; personalize it to your liking. Color themes can be monochromatic, analogous, or complementary:
- Cool colors like blues and purples are calming and tranquil
- Warm colors such as reds and oranges are invigorating and lively
- Earth tones like brown, beige, or grey bring in a touch of nature
- White results in a clean finish and reflects light
Do you get anxious and feel panicked every year as April 15th approaches? Well we're smack dab in the middle of tax season right now. Uncle Sam will be knocking on all of our doors soon so now is the time to get our home offices in order.
Not only have we seen it in our clients but also in our own lives that having a good system in place in our home office means less stress generally and a much easier time finishing your taxes before the deadline.
Just think about how much time you could save by being able to find what you need, when you need it. That's what organizing is all about; especially office organizing. So avoid lock up and let the ladies of Mission 2 Organize get your affairs in order.
We welcome your questions and comments, so please feel free to
email
us or contact us through our
website
. Thank you for your referrals and support!
At Your Service,
As seen on Hoarders on A&E
Photo by baharPhotography
Proud Members:
~Connect with us~