WTS Minnesota welcomes the following new and returning members:
Chelsey Armstrong
Metro Transit
LouAnne Berg
JL Steel Inc
Deanna Belden
MnDOT
Kathryn Caskey
MnDOT
Laura Eash
City of Saint Paul
Bre Grand
Zan Associates
Liz Heyman
SRF Consulting
Lyssa Leitner
Washington County
Steve Mahowald
Metro Transit
Jessica Trboyevich
Hennepin County
Kimberly Zlimen
Hennepin County
**********************
Bottineau Health Impact Assessment
Tuesday, November 13
7:30 AM - 9:00 AM
Breakfast provided
Full announcement to follow.
++++++++++++++
Thursday, November 29
at Spill the Wine
Corporate Partners
Thank you to our corporate partner:
See your logo here, and support the advancement of women in transportation! For more information about becoming a corporate partner, visit our website.


Has your email address changed?



Please email Andrea Arnoldi with your new address and don't forget to update your email address with WTS International as well.

2012 WTS Minnesota
Board of Directors
President
Katie Roth
Vice President
Fay Simer
Secretary
Sara Schmitt
Treasurer
Christina Miller
Past President
Kristin Thompson
Scholarships & Recognitions Director
Nikki Farrington
Programs Director
Ashley Ver Burg
Membership Director
Andrea Arnoldi
Marketing Director
HunWen Westman
::

2012 WTS Minnesota
Advisory Board

Donna Allan


WTS Past President



Gina Baas


Center for Transportation Studies



Debra Brisk


Hennepin County



Biz Colburn


WTS Past President



Sandy Cullen

University of Minnesota


Margaret Donahoe

Minnesota Transportation Alliance


Mary Gute

CH2M HILL


Judy Hollander

Hennepin County


Ann Johnson

University of Minnesota


Connie Kozlak

Metropolitan Council


Jessica Laabs

Kimley-Horn & Associates


Stephanie Malinoff

Center for Transportation Studies


Laurie McGinnis

Center for Transportation Studies


Dan Meyers

URS


Sam O'Connell

Dakota County


Kristin Asher-Osberg

City of Richfield


Lisa Raduenz

Iteris


Kate Sanderson

URS
Dawn Spanhake

Center for Transportation Studies


Amy Vennewitz

Metropolitan Council


Charleen Zimmer
Zan Associates
President's Column
Katie Roth
Greetings!
Last year, WTS and USDOT teamed up to announce Transportation YOU, a new initiative to introduce young women to transportation careers. Since the national launch of this initiative, our chapter has worked through several avenues to support the program's mission of expanding and diversifying tomorrow's transportation workforce. All the while, we've been working to develop our own permanent program to connect local students to the incredible range of experiences our members can offer.
This month, I'm thrilled to see our very own local Transportation YOU program launching under the tremendous leadership of
HunWen Westman
. Thanks to her tireless efforts, WTS Minnesota is poised to begin a partnership with the Center for Engineering, Mathematics, and Science (CEMS), a specialty program housed at Blaine High School. Several WTS members have answered the call to volunteer, and we're very excited to have them on board as mentors as we begin this new and exciting program. HunWen and a group of terrific committee members (Melissa Barnes, Stephanie Malinoff, Lisa Rasmussen, and Fay Simer) have developed an engaging set of hands-on activities for CEMS students and their mentors over the course of the 2012-2013 school year. Without a doubt, the benefits will be two-fold: we'll broaden the futures of young women, and our members will have a tremendous opportunity to give back to the transportation profession.
Help us get Transportation YOU up and running by attending our
30th Anniversary Gala
on November 29th! The night will include a silent auction, raffle, special guest speakers, all topped off with a complimentary transportini. All of the proceeds from the Gala will support our educational initiatives, allowing us to deliver high-quality programming and once-in-a-lifetime learning opportunities. The Gala will be a great night of celebration and fun with colleagues -- all for a terrific cause. I sincerely hope to see you there --
click here to RSVP today
!
Katie Roth
President, WTS Minnesota
30th Anniversary Gala tickets now on sale!


Enjoy a night of celebration with WTS Minnesota!

Hors d'Oeuvres * Complimentary Transportinis * Cash Bar
iPad Mini Raffle * Silent Auction

All proceeds from the evening will benefit educational programs like Transportation YOU, WTS Minnesota's new mentorship program for high school students.

RSVP by November 19 for the $30 entrance rate.
All are welcome.
For more information, click here.
Now Accepting Silent Auction Donations
In honor of WTS Minnesota's 30

th

Anniversary and the launch of Transportation YOU, please consider making a special contribution to our organization this year. We are accepting cash donations, goods, and experiences for a silent auction to be held at the 30

th

Anniversary Gala. Proceeds will benefit WTS MN's educational programs, including Transportation YOU. Donations are tax-deductible.

Download a donation form here

(pdf). For questions or donation information, contact

Kristin Asher.
Scholarship Applications Due November 5
The application window for 2012-2013 WTS Minnesota Scholarships is now open. If you know a female undergraduate or graduate student with an interest in transportation, encourage her to apply! Two $2000 scholarships and one $500 scholarship will be awarded. All application materials must be received by November 5, 2012 to be considered. More details and a downloadable application can be found
here
.
WTS Needs YOU!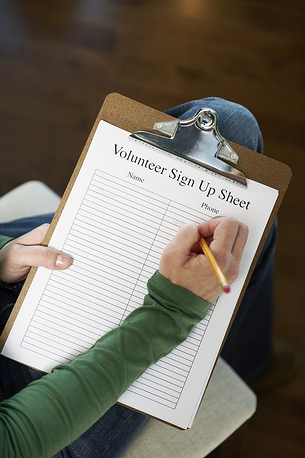 Want to Get More Involved in WTS?
The WTS Minnesota Board of Directors is seeking members interested in serving on the chapter board in 2013. Participating on the WTS Minnesota Board is an excellent way to get to know the organization, meet new people, and sharpen your leadership skills...all while building your professional network! In addition to the President, the following positions comprise the elected Board of Directors:
Vice President
Secretary
Treasurer
Programs Director
Membership Director
Scholarships & Recognitions Director
Marketing Director
Directors are voting Board members and are expected to attend monthly board meetings, participate in national conference calls, and carry out monthly tasks as required. We are also in need of members to assist in the following positions:
Programs Committee - help develop program ideas and take an active role in planning 1-2 programs a year
Membership Committee - assist with initiatives to better serve members and increase membership
Scholarships & Recognitions Committee - assist in the annual scholarship and recognition awards processes
Transportation YOU committee - develop local initiatives to connect girls ages 13-18 with opportunities in transportation
Members serving in these positions are not required to attend monthly board meetings, but are invited and encouraged to attend.
If you are interested in serving WTS Minnesota in any of the above capacities, please contact Fay Simer at fay.simer@state.mn.us. Feel free to contact Fay or any other Board member listed on the sidebar if you have questions about the duties involved or the level of commitment.
A formal ballot for Director positions will be sent out to the entire membership in the coming weeks.
Transportation Trivia Night
Kristin Thompson
On Tuesday, September 11th, WTS Minnesota teamed up with the new Minneapolis chapter of Young Professionals in Transportation (YPT) to host a team trivia night at Republic. Master of ceremonies Professor David Levinson, aka The Transportationist, led teams through five challenging rounds of transportation brain-teasers. Picture rounds featuring metro area bridges and worldwide transit maps were a highlight. WTS Minnesota and YPT members and friends enjoyed mingling and friendly banter throughout the evening. Though scores were close, the Straphangers (including Kyle Burrows, Matt Brillhart, Stephen Miller, and Eric Klingbeil) triumphed in the end.
More photos from the event are available on our website.
As a part of WTS Minnesota's "Making Career Connections: WTS @ MnDOT" series, September's program was held at the Regional Transportation Management Center (RTMC). On Tuesday, September 18th, fifteen members and friends gathered for an afternoon tour of RTMC operations. Mary Meinert gave a dynamic presentation on how MnDOT integrates arterial operations, freeway operations, Metro District maintenance dispatch, and state patrol metro-area 911 dispatch. Attendees watched videos captured of incidents occurring on the metro highway system, while learning the incident response system utilized at the RTMC.
High-tech observation and coordination keeps traffic flowing.
Managing Minnesota's System of Bridges
Ashley Ver Burg
October marks WTS Minnesota's annual student program. This year's event was held on Monday, October 15th, at the University of Minnesota Walter Library. State Bridge Engineer Nancy Daubenberger gave a lunchtime presentation on how Minnesota manages its system of bridges. With over thirty transportation professionals and students in attendance, the program drew widespread interest.
Nancy gave a general overview of Minnesota bridge management and spoke of the innovations in bridge design since the 2007 I-35W bridge collapse. Special highlights included time-lapse videos of moving the I-35E Maryland Avenue bridge and the Highway 61 Hastings bridge into place.
To wrap up the October public sector membership drive, we highlight one of our newest members from the public sector, a budget representative at MnDOT. Don't know what that means? Read on!
Susan Larson
Title: Budget Representative
Company/Agency: Engineering Services Division - MnDOT
WTS Member Since: 2012
1) What is a MnDOT budget representative, and what do you do day-to-day?
The Division of Engineering Services of the Department of Transportation includes the State Bridge Office, Construction, Engineering Services Administration, Land Management, Environmental Stewardship, and Program Management and Technical Support Offices. My job is to provide the managers and directors of these offices with financial analysis and budget status reporting on a continual basis including its revenues, expenses and projected budget balances.
2) What career path led you to your current position?
I actually started my career with MnDOT in 1979 in District 8 in Willmar working in HR and Payroll and from there to District 9 in Oakdale as a Payroll Supervisor then Office Services Supervisor before the Metro Division was formed and having an opportunity there as the Financial Office Manager. I have spent some time in other agencies such as Department of Administration, Public Employees Retirement Association, and Minnesota State Colleges and Universities, before returning in November of 2011 to MnDOT.
3) What do you enjoy most about your job?
Although it is difficult to point to just one thing that I enjoy about my job since I love what I do, I would have to say the customers that I work for. The managers and directors that I provide documents for to assist them in the decision making are a great group of people and it is very rewarding to play a vital role in the work that they do for the department.
4) How did you first get involved with WTS and what convinced you to become a member?
I decided quickly to join WTS to have the opportunity to connect professionally with others to gain networking and development possibilities.
5) Where are we likely to find you when you're not working?
When I am not working I am enjoying my family of five children and two grandchildren - busy with three of those in college and back in school myself. We love to go boating on our deck boat.
6) Winter: Can't wait, or could do without?
I'm totally fine with winter coming too - quiet evenings in front of the fire,
a wonderful time for my favorite hobby of all kinds of stitchery - crocheting, knitting, embroidery, cross-stitching - if it involves some kind of hook or needle, I'm all for it!
Congratulations to Ann Johnson, 2012 recipient of the Donald C. Stone Award for Excellence in Education by the American Public Works Association!
This national award recognizes the outstanding and meritorious achievement of one individual assisting in the areas of continuing and graduate professional education for public works professionals. Ann was recognized for her education of countless city and county engineers, maintenance workers, airport staff, and college students through her work with the Minnesota Local Road Research Board, the University of Minnesota Civil Engineering and Construction Management programs, and the MN Local Technical Assistance Program.
********************************************
Wedding bells! Or is that the friendly ding-ding of a bride on a bike? Our members are incorporating their love of green transportation into their wedding days:
Rose Ryan wed Dustin Lundebrek on September 8th, and managed to fit a bike ride into their beautiful day! (Pictured below.)
A week later, Lyssa Leitner made her wedding day green and transportation-friendly by selecting a venue on two bus routes and within walking distance of many friends!
Congratulations, Rose and Lyssa!
Have member news to share? Send in snippets about job changes, life milestones, and other accomplishments to HunWen Westman at so we can keep track of and recognize our colleagues!