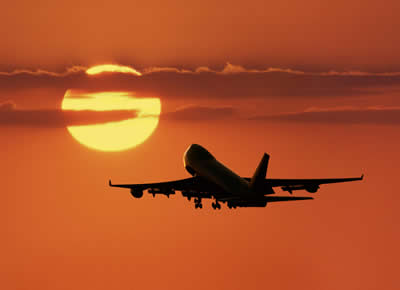 The Oklahoma Aeronautics Commission has approved nearly $115,000 in aerospace and aviation education grants to organizations or programs that introduce Oklahoma's youths to aerospace and aviation through science, technology, engineering and math, or STEM, principles.
The University of Oklahoma's Sooner Flight Academy - $53,000
The grant money will be used to provide scholarships for their summer camps in 2014.
Starbase Oklahoma -$30,000
The "Flying the Skies: Aerospace Principles" program received funding.
Metro Technology Center Aviation Campus and the FAA Mike Monroney Aeronautical Center - $14,843
The Aviation Career Exploration Camp received funding to provide materials and supplies, and help with the cost of orientation flights for the approximately 30 eighth- and ninth-grade students who will attend the two-week ACE camp.
For Inspiration and Recognition of Science and Technology, FIRST, Robotics - $5,000
The Oklahoma Regional FIRST Robotics Competition March 27-29 in Oklahoma City received funding. About 1,400 students are expected to compete in the event where they are required to design and build robots.
The Oklahoma Engineering Foundation - $5,000
The Mathcounts program, Oklahoma Future City Competition and an engineering fair were supported.
Francis Tuttle Technology Center - $6,890
The grant will provide training for students who are enrolled in the center's B737/CRJ General Familiarization Training program. The goal of the program is to help students become more marketable to companies that need mechanics who can work on Boeing 737s.