Gregory Anderson, transfer to academic advisor for Health and Human Services
Jeffrey Anderson, vice chancellor for academic affairs
Lidija Situm, clinical director for professional studies
The following will be closed all day Thursday, July 4, mostly due to construction:

* Parking Lots 9, 10, and 11
* Parking Garage 1
* Coliseum-Anthony-
W. Campus Drive entrance

As usual, Parking Garage 2 will be closed due to fireworks.
Women's Basketball
Golf Outing

The 5th annual IPFW Women's Basketball Golf Outing will be
September 20
at Cedar Creek Golf Club in Leo, Ind. Proceeds will help support all aspects of the IPFW Women's Basketball program. Contact Kip Jones, 260-705-3974 or
joneskl@ipfw.edu
.
Registration form
(PDF)
Kirby Voltz
from the
Summer Music Theatre
will talk about their production of
9 to 5,
opening July 12 at the IPFW Williams Theatre. Bob Miller and Kira Lace Hawkins from the
Wagon Wheel Theatre
in Warsaw will discuss their summer season. Tune in to
Arts Weekly
Thursday, July 4, at 7:30 p.m. on PBS39 WFWA-DT.
Inside
IPFW


Editor's Note:
Inside IPFW will be on "vacation" next week. Publication will resume Wednes
day, July 17. If you have questions, please contact Nicole Wilkins, wilknn01@ipfw.edu
ITS Upgrades; IPFW Systems Inaccessible from Off-campus

Beginning Wednesday, July 3, at 11 p.m., IT Services will be performing system upgrades. All IPFW Systems including email, network storage drives, Blackboard, and Web pages will be inaccessible from off-campus until approximately 8 a.m. Thursday, July 4. Anyone who is on-campus during this time, including Student Housing residents, will be unable to access off-campus Web pages during this time. If you have questions, please contact the Help Desk at 481-6030 or helpdesk@ipfw.edu. Please note that all ITS labs, including the 24-hour lab in Helmke Library, will be closed Thursday, July 4.
Welcome Jeff Anderson, Vice Chancellor for Academic Affairs
IPFW is pleased to welcome Jeff Anderson, vice chancellor for academic affairs, who began his service at IPFW on July 1. Steve Sarratore, interim vice chancellor for academic affairs, is returning to the role of associate vice chancellor for academic programs. Steve held this role prior to becoming the interim VCAA. Joseph Khamalah, who has been serving as interim associate vice chancellor for academic programs, is returning to the faculty as associate professor of management information systems.
Frank Guzik, Interim Director of Admissions
Frank Guzik
will act as interim director of admissions until a new director is selected. The search committee, chaired by
Ken Christmon,
associate vice chancellor for diversity and multicultural affairs, has already begun their work. Frank has been with IPFW for 16 years, having most recently held the position of associate director of admissions.
Carol Isaacs,
who served IPFW for 32 years, retired as director of admissions on June 30.
All IT-Related Purchases Now Being Reviewed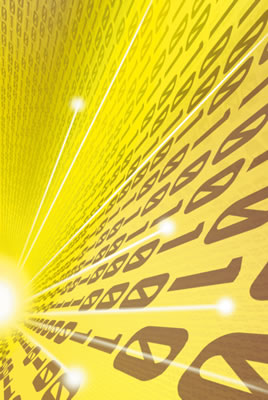 Purdue President Daniels issued an order on April 19 that all IT-related purchases will be reviewed by the ITaP organization at West Lafayette before final approval is given. That mechanism has now been incorporated into the Purdue Purchasing system and has already flagged some purchase requisitions for approval. If you enter a requisition that contains IT-related goods, it must include five mandated areas of information as a part of the review process. For more information, see the process description, including the five required areas of information, on the IPFW Purchasing Web page under the IT Approval tab.
Parking Permits Available July 8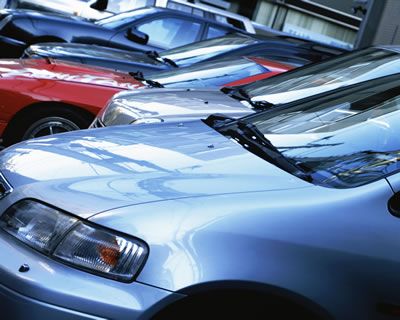 IPFW Parking Permits will be available beginning Monday, July 8, at the University Police Station. Permit cost is $158 for full-time faculty and staff or $79 for part time. Permits are available from 7 a.m. to 4:30 p.m., Monday through Friday only. They will be unavailable on weekends.
Change Management Training Session

The Chancellor's office will sponsor a training session on Change Management at the Alumni Center, Thursday, July 25, from 9 a.m. to 3 p.m. The training will be led by Deb Dunbar, university director of organizational development for Indiana University. Seating is limited, so please R.S.V.P. to Kim Wagner, wagnerk@ipfw.edu. If the demand is high and registration fills up, your name will be added to a waiting list for a future session.
Freshmen Fest Needs YOU

It's officially seven weeks until Freshmen Fest

----
the big day
is
Friday, August 23
. Lots of exciting things are being planned, and the committee needs your help. Please register to volunteer a few hours of your time. A brief volunteer meeting will take place Monday, August 19, at 10:30 a.m. where you can pick up your assignments, free volunteer t-shirt, etc. The committee thanks you for your consideration! Volunteer sign-up
Summerfest 2013: Superheroes vs. Villains

IPFW Summerfest 2013: Superheroes vs. Villains will be Wednesday, July 17. Registration is open until July 10, so be sure and register today. Other reminders pertaining to Summerfest:


"White Mastodon" Bingo Prizes

Items will be accepted through Monday, July 15, at two drop-off locations
----
the Kettler Hall and Walb Union information desks.
American Red Cross Blood Drive

An American Red Cross Bloodmobile will be located on the Walb Student Union Alumni Plaza from 10 a.m. to 1:30 p.m. on July 17.
Pre-register at the Red Cross website
and click on the button "Enter a Sponsor Code" under the Find A Blood Drive section, then enter the sponsor Code
IPFW.
There is also a link on the Summerfest
registration form
.