Jahrae Hampton,
assistant director-multicultural outreach and recruitment for Admissions


Retirement Reception for Carol Issaacs
A retirement reception for Director of Admissions Carol Isaacs will be held Wednesday, June 26, from 1:30 to 4 p.m. in the Kettler Hall Faculty Lounge
.
View invitation
...
Indiana Commission for Higher Education to Meet at IPFW June 13
The Indiana Commission for Higher Education will convene Thursday, June 13, from 9 a.m. to 4 p.m. in the Walb Student Union International Ballroom (South Salon, Room 149). The working session (9 to 11:30 a.m.) and commission meeting (1 to 4 p.m.) are open to the public.
View agenda ... Visit website ...
Coliseum and Anthony Intersection Construction Update
Construction will be ongoing this summer at the Coliseum and Anthony intersection. In preparation for INDOT's widening of Coliseum and additional eastbound lane for traffic to make a left off of Coliseum into campus, the Physical Plant is making adjustments to accommodate the new traffic flow. It is anticipated that traffic flow will be maintained throughout the duration of the project, with no closures at any time.



Construction began Monday, June 10, with an anticipated completion date of Friday, August 9. The Physical Plant appreciates your patience in this matter. If you have any questions or concerns, contact Craig Campbell at campbec@ipfw.edu or call at 481-6832
Microsoft Office 2013 Installation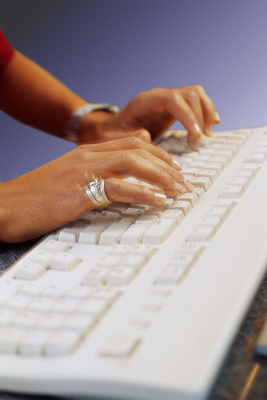 Microsoft Office 2013 is now available for faculty and staff to install via the Office Productivity folder within IPFW applications. Please note that
if you use shared Access databases there may be compatibility issues
that should be addressed prior to updating your version of Microsoft Office. If you use shared Access databases, please contact the developer of your database or the IT Services Help Desk (481-6030,
helpdesk@ipfw.edu
) to determine a migration plan.
Microsoft Office 2013 will be in the ITS student labs (both open-access and classroom) for the fall semester. Files created in earlier versions of Microsoft Office can still be opened and edited in this new version. IT Services will also be offering free training sessions for employees on Microsoft Office 2013;
check the training schedule
for dates and times.
Vending Changes in Snacks and Beverages

Effective July 1,
IPFW will once again become a Pepsi campus.
Only Pepsi products will be sold, dispensed, or served at IPFW including at Pizza Hut, Subway, and Taco Bell. Proprietary products and specially blended drinks at YOYO and Bon Bon's will not be affected. Pepsi will allow some competitive products to be sold from Follett's Mastodon Mart in Walb Union.
Detailed information
will be available beginning July 1.
Also effective July 1, snack, food, and coffee vending will be provided by
Anthony Wayne Vending.
During the next month there will be a lot of activity on campus due to these vendor changes. Care will be taken to make this as painless as possible, but there may be times when the vending machines in your building are gone and have not yet been replaced. Purchasing asks for your patience and understanding as we go through this transition.




In this section we highlight recent coverage of IPFW research, people, programs, and events in the media for the week of June 3

--

7, 2013. See IPFW featured in the media? Send any news clips to Nicole Wilkins, chief communications officer, at wilknn01@ipfw.edu.