IPFW Events Calendar
David Peterson, director of Financial Aid

Gina Trapani, records clerk for Financial Aid


Hope Wallace from
Wassenberg Art Center
will talk about the center and upcoming events; Daniel Reuning and Tom Remenschneider from the
Bach Collegium
will give the details on their season finale. Tune in Thursday,
May 2,
at 7:30 pm on PBS39 WFWA-DT.
Last Call for Inside IPFW Survey
During the next few weeks, University Relations will be updating the appearance and content of
Inside IPFW,
and you can be a partner in its redesign. If you haven't already done so, please take a few moments for this
short survey
. The
survey will close May 8.
The top floor of Parking Garage 1 will be closed May 4 from 9 a.m. to midnight.


Governor to Sign Tuition for Veterans Bill at IPFW

Governor Pence
Senator Banks

Indiana Governor Mike Pence and State Senator Jim Banks will hold a news conference Thursday, May 2, at noon in Kettler Hall, Room 154, where they will sign the Tuition for Veterans bill into law.

Students, staff, and faculty are invited to attend.
Service Changes for Special Events
Due to recent budget and staffing cuts, Special Events will be implementing the following changes effective Sunday, May 12, 2013:
Delivery of portable technology to classroom and conference rooms will end.

Select meeting rooms in Walb Union will have two standard setups from which to choose.

Requests for tables/chairs, audio equipment, personnel, etc., made with less than two business days' notice may not be able to be fulfilled.

External clients using outdoor venues will now have cleanup- and/or equipment fees.

Rental equipment is to be set up by the rental company. Physical Plant and Special Events staff will no longer be able to set up or tear down rental equipment.
Read more (PDF) ...
Cardboard Regatta Coming to RiverFest
The IPFW Alumni Association is bringing a new event to RiverFest 2013, Saturday, June 22: the
IPFW Cardboard Regatta
presented by Kelly Box and Packaging. The challenge is to design, build, and race a human-powered, corrugated cardboard boat on a course on the St. Joseph River.
If you're not sure how to build a cardboard boat,
the Alumni Association and the Department of Engineering are holding
two "How to Build a Cardboard Boat" workshops Wednesday, May 1,
and
Monday, May 13,
from 7 to 8 p.m. at the IPFW Alumni Center.
Read the details
...
Get a Jump Start on Memorial Day Weekend: Turn the TinCaps Blue

The date has changed! Due to the Cardboard Regatta, the IPFW Alumni Night with the TinCaps has been moved to Thursday, May 23, at 6 p.m. Help cheer on the Fort Wayne TinCaps and enjoy a picnic dinner at the Parkview Field Appleseed Picnic Terrace Area,

an IPFW alumni gift,

and Thirsty Thursday

benefits.

The evening is also a fundraiser for breast cancer research, presented by Vera Bradley Foundation. Tickets are $15 for adults and $10 for children 7 and under.
Order your tickets online
Buy One, Get One Free Ticket Deal for Kenny Chesney Concert

Mischell Productions is offering all IPFW students and employees a Buy One, Get One Free deal on $25 tickets to the Kenny Chesney concert at the Allen County War Memorial Coliseum, Thursday, May 16. Purchasers must go to the coliseum box office before the day of the concert and present their IPFW ID to get the two for one deal.
First Ivy Tech Plant Sale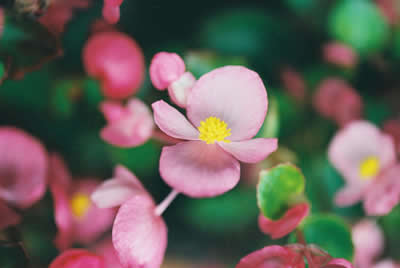 The landscaping classes at Ivy Tech Community College-Northeast invite all IPFW employees and students to their first-ever plant sale this Saturday, May 4, from 9 a.m. to 4 p.m. Many varieties will be offered, including annuals, perennials, herbs, vegetables, hanging baskets, ferns, and grasses. The sale will be in and around the greenhouse on the east side of the Technology Center. For more information, call 260-480-4114.