IPFW Events Calendar
Open Forums Reminder

Three open forums concerning the budget in general and the reduction pla
n
will be held
today (March 27) at noon, 2:30 p.m., and 4 p.m. in Neff Hall, Room 101.
Chancellor Carwein and the Vice Chancellors for
Academic, Financial, and Student Affairs will be on hand to answer questions.
Part of the first floor of
Parking Garage 3
will be reserved
for a special event in the Rhinehart Music Center
Monday,
April 15, from 9 a.m. to 1 p.m.
Anthony Mourey, computer technician for IT Services
Pride Plus Nomination Deadline Extended

The deadline for Pride Plus nominations has been
extended to April 15.
Nominations must be submitted no later than 5 p.m. to Bobbi Barnes, Neff Hall, Room 360C or barnes@ipfw.edu.
Nomination form
(PDF)...
Time for an Upgrade; You Can Help

What are your thoughts about Inside IPFW? What kind of subjects do you prefer, and why? Anything you don't care for? During the next few weeks, University Relations will be updating the appearance and content of your weekly newsletter, and you can be a partner in its redesign. Please take a few moments for this short survey.
IPFW Student Named ICCE 2012 Student of the Year
Arosha M. Perera,
who will be completing a Bachelor of General Studies with a minor in psychology this May, has been named the Indiana Council for Continuing Education 2012 Student of the Year. The Sri Lankan native and mother of two was cited for the statewide recognition on the basis of her academic achievement and ability to overcome personal challenges to reach her educational goal.
Read the story
...
Wanted
:
Great Grad Stories
University Relations needs your help to find
outstanding stories about students who will be graduating.
Do you know students who:
have overcome the odds to make it to graduation;
are the first in their family to make it to college;
are graduating with someone else from their family; or
have multiple members of their family who graduated from IPFW?
Send your story ideas, including the students' names and contact information, to Susan Alderman at
aldermas@ipfw.edu
.
Fidelity Workshop Series


Join Fidelity for one of two workshop series beginning April 1:
A two-part series is designed for individuals who are actively engaged in managing their personal savings and are looking to address additional savings needs. View flyer (PDF) ...
A three-part workshop series is designed for those age 55 and older who are within 10 years of retirement and would like to learn ways to turn their retirement savings into income.View flyer (PDF)...
To reserve your spot, call Fidelity at 800-642-7131 or visit the website.

Bob Weesner Retiring after 39 Years

Bob Weesner is retiring after almost 39 years of loyal service to the university (October 1974). He has worked mainly as a boiler mechanic and also picked up some locksmith skills along the way, plus many other duties. Read the story (PDF) ...

Brown Ink Fundraiser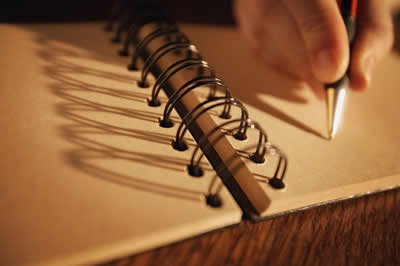 The 11th annual Brown Ink Fundraiser to raise funds for student emergencies will be held Friday, April 19, from 5 to 7 p.m. at Chancellor Carwein's home, 127 Osprey Court, Huntertown. Tickets are $20 each. Listen to music while enjoying appetizers, wine and gourmet beer, and bidding on silent auction items. To purchase tickets contact Barb Blauvelt, 481-6686 or blauvelt@ipfw.edu or David Young at young@ipfw.edu or any member of the Brown Ink board. Contribute $20 or more prior to April 19 and receive a ticket to the event! Donate now ...

This Week on Discover IPFW

This week on Discover IPFW, host Susan Alderman will talk with IPFW Director of Athletics Tommy Bell; Amy Tudor, head softball coach; and Christine Kuznar, director of the Mastodon Academic Performance Center (MAP). Tune in to Discover IPFW Thursday, March 28, at 7:30 p.m. on WFWA-PBS 39, Comcast channels 3, 240, or 1003, and on Frontier Channels 3, 470, and 503.

Upcoming ODMA Events
"Veterans: Up Close and Personal." April 1, noon, Walb Union, 222-226. Facilitated by Jo Vaughan, IPFW Military Student Services.

Male Awareness Event, "Inside Out Leadership" April 2, noon, Walb Union, Room 222-226. Presented by Ron Lewis, TRiO Upward Bound program; Rodney Lewis, Griffith Elementary, St. Louis; and Angela Lewis, author of The Game Changing Assist, Six Simple Ways to Choose Success.