IPFW Events Calendar
Darwin R. Sievers,
64, of Fort Wayne, died at 3:13 a.m. Friday, March 8, 2013.
He was employed at Central Noble High School from 1970 until 2010 and was a limited term lecturer at IPFW for 22 years in the Department of English and Linguistics. Read obituary ...
This we
ek on
Arts Weekly, host Melinda Haines will be joined by Karen Gibbons-Brown from the Fort Wayne Ballet and Andrew Constantine of the Fort Wayne Philharmonic.

Tune in Thursdays at 7:30 pm on PBS39 WFWA-DT.
Parking Lot 5 will be closed Thursday,
March 14, from 10 a.m. to 4 p.m. Students from the physics department will be conducting a one-day experiment.
New Vice Chancellor for Academic Affairs Appointed
Chancellor Vicky L. Carwein is pleased to announce the appointment of Jeffrey R. Anderson, Ph.D., as the vice chancellor for academic affairs, effective July 1, 2013.

Anderson is the founding dean of the College of Science, Technology, Engineering, and Mathematics at the University of Wisconsin-Stout in Menomonie, Wis.
Prior to that he was at Winona State University in Winona, Minn., where he served from 1992 to 2009 as the grants and special projects coordinator for the College of Science and Engineering (CSE), interim dean of CSE, and professor and chair of the Department of Mathematics and Statistics. Read the news release ...
APSAC Auction Details

The Administrative and Professional Staff Advisory Council (APSAC) will host its annual live auction Tuesday, March 26. This year's theme is "Hawaii Five-O Style," so dress for fun in the sun, Hawaiian style! The event will be in the Walb International Ballroom, lunch will begin at 11:45 and the auction at noon. Box lunches will be available for $5 and must be pre-ordered, or bring your own lunch. Desserts will be available for purchase. The silent auction starts March 19 and closes March 25. For more information, contact Mandi Witkovsky, witkovsm@ipfw.edu or 481-0722. View auction items, order lunch ...
Student Employee of the Year Nominations

IPFW student supervisors are invited to nominate outstanding student employees for the 2012-13 Student Employee of the Year Award.

The students selected will be announced during Student Employment Week, April 8-12th and receive a $250 award. Nominations must be submitted by 5 p.m. on Monday, April 1.

Details, nomination form ...

Got Grad Stories?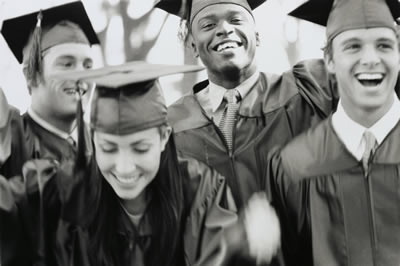 Commencement is just two short months away and University Relations needs your help to find
outstanding stories about students who will be graduating.
Do you know students who have overcome the odds to make it to graduation? Are they the first in their family to make it to college? Are they graduating with someone else from their family such as a parent, child, sibling, cousin, etc.? Have multiple members of their family graduated from IPFW?
Send your story ideas, including the students' names and contact information
to Susan Alderman at
aldermas@ipfw.edu
.
Brown Ink Fundraiser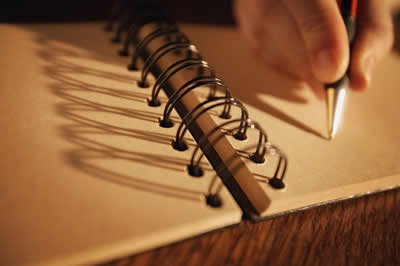 The 11th annual Brown Ink Fundraiser, which
raises funds for student emergencies
, will be held Friday, April 19, from 5 to 7 p.m. at Chancellor Carwein's home, 127 Osprey Court, Huntertown. Tickets are $20 each. Listen to music while enjoying appetizers, wine and gourmet beer, and bid on silent auction items. To purchase tickets contact Barb Blauvelt, 481-6686 or
blauvelt@ipfw.edu
or David Young at
young@ipfw.edu
or any member of the Brown Ink board. Contribute $20 or more prior to April 19 and receive a ticket to the event!
Donate now
...
BIG Event Draws Near
Organizers are more than half-way to their goal of getting 1,000 volunteers to take part in the Second Annual BIG Event, Saturday, March 23. Right now, more than 700 IPFW students, staff, faculty, administrators, and alumni are registered and they will be helping out at 40 not-for-profit agencies from 9 a.m. to 2 p.m. IPFW Chancellor Vicky Carwein is joining the volunteer force and will split her time between two agencies: the Dare to Dream Youth Ranch and the Fort Wayne Sexual Assault Treatment Center. Read the news release ...

Purdue to Live Stream Speaker's Presentation

Purdue University will live stream the presentation of
Michael Wesch,
a nationally known professor who studies the issues students face when learning in today's classroom. The live stream on
Monday, March 18,
will be hosted on the
Purdue website
beginning at 9:30 a.m. EDT. Questions may be asked of Professor Wesch via Purdue's Twitter account,
@PurdueCIE.
More information about Michael Wesch
...