INDOT, University Construction Projects Will Improve S.W. Entrance Traffic Flow

In the second quarter of 2014, the Indiana Department of Transportation (INDOT) will begin a project to widen Coliseum Boulevard from Paul Shafer Drive to Crescent Avenue, including widening the bridge over the St. Joseph River. This project will also include the milling, repaving, and realignment of traffic lanes to provide a left-hand turn into the southwest campus entrance, which will be widened and realigned to improve traffic flow at that intersection and improve both incoming and outgoing campus traffic flow at the intersection of West Campus Drive and Coliseum Boulevard. Read the entire memo ...
New Campus Card System Coming

IPFW partnered with Purdue in moving to a more robust one-card campus system which will be capable of functioning as a debit card and door access. Initially the system will replace only current functionality, which is campus identification and copy card. Your current Mastodon card will not need to be replaced unless you want to make personal copies on the copier fleet. Current department copy cards will be replaced prior to this change. The new system should be implemented after the end of spring term. More information will be forthcoming as the transition approaches.
IPFW Network Unavailable during Maintenance
Tuesday, March 12, beginning at 10 a.m., Information Technology Services will perform
network maintenance in the Rhinehart Music Center. The work may take up to two hours to complete. During this maintenance window the IPFW network, including internet and wireless access, will be
unavailable in the Rhinehart Music Center, Medical Education Building,
the
Chiller Plant,
and
Parking Garage 3.
Volunteers Needed for Health Fair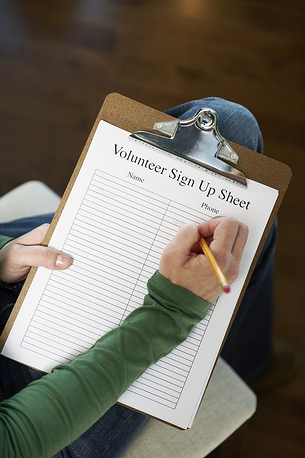 Volunteers are needed for the 2013 IPFW Health Fair, Wednesday, March 27, from 9 a.m. to 3 p.m. in the Walb Student Union. Judy Tillapaugh, director of health and wellness, says the fair would not be a success without the volunteers, who help with many of the screenings and activities. If you're interested in helping, fill out the Health Fair volunteer form by Friday, March 15.
Women's History Month at IPFW Features Diverse Events
IPFW is celebrating Women's History Month with a wide range of programs and events on campus through April 1. All the events are free and open to the public. For more information, contact Janet Badia at 481-6711 or badiaj@ipfw.edu. Schedule of events ...
Northeast Indiana Career Enrichment Fair
The Northeast Indiana Career Enrichment (NICE)
Career Fair
has been
connecting northeast Indiana students and employers
for 20 years. Eight accredited colleges and universities collaborate to bring employers, students, and alumni together to discuss employment and internship opportunities in the IPFW Athletics Fieldhouse on April 11 from 12:30 to 4:30 p.m. It's the largest job fair in northeast Indiana! For more information, contact Career Services at 481-0689.
Read the flyer
(PDF)
Call for Nominations: 2012
--
13 IPFW Outstanding Adviser Award
Each year the Academic Advising Council honors an individual for outstanding advising performance. Up to two honorees each receive an award of professional development funds and a plaque. In addition, a plaque with a cumulative list of award recipients is posted in the Kettler Hall faculty/staff lounge. Send nominations to Irwin Mallin, Neff Hall, Room 230, by Friday, March 22. Late nominations will not be considered. Questions about nomination guidelines should be addressed to Mallin at 481-6553 or mallini@ipfw.edu. Nomination form (PDF)
Commencement is May 15

Faculty and administrative staff should make plans to attend the 46th annual IPFW Commencement Ceremony, Wednesday, May 15. As in the past, the university will pay for cap and gown rentals. Please note that orders placed after March 23 will be subject to a late fee. The faculty/administrator R.S.V.P. for the ceremony, rental information pricing, and procedures can be found on the Commencement website.