IPFW Events Calendar
This week on Discover IPFW , host Susan Alderman will discuss The BIG Event at IPFW with
Krissy Creager, James Velez,
and
Ken Christmon.
Tune in to
Discover IPFW
Thursday, February 28, at 7:30 p.m. on WFWA-PBS 39, Comcast channels 3, 240, 1003, and on Frontier Channels 3, 470, and 503.
John Carnaghi, who served as vice chancellor for financial affairs at IPFW from 1980 to 1990, passed away February 20. Until recently, John was the senior vice president for finance and administration at Florida State University. Read the obituary ...
News from the Walter E. Helmke Library
BIOscope
Department of Biology Newsletter
IPFW's File Transfer Protocol (FTP) service will be permanently shut down tomorrow, February 28, due to security vulnerabilities. If you access any resource such as the I:, O:, or P: drive by connecting to ftp.ipfw.edu, contact the Help Desk immediately for alternate means of access.
IPFW Joins Forces with Arts United

The IPFW campus community is joining Arts United of Greater Fort Wayne again this year to raise funds for arts programs in northeast Indiana through "Support Our Vibrant Community," Monday, March 4, through Friday, March 29. Over the past two years, the campus community has donated more than $10,000 to the campaign. To find out more and to give to Arts United, visit the website.
Featured Faculty: Elaine Blakemore
Every Wednesday in February, students, faculty, staff, and the public are invited to meet the
2013 Featured Faculty
and learn about their outstanding work.
Today (February 27) Professor Elaine Blakemore, professor of psychology, will present " 'If I saw a boy playing with dolls, I would punch him in the nose and call the police': What Children Know and Think about Gender Norms." All lectures are on Wednesdays from noon to 1 p.m. in Walb Student Union, Room G21. They are free and open to the public and a light lunch will be provided. Read more ...
Black History Month Panel Discussion
What obstacles did early African American citizens in Fort Wayne have to overcome? Black History Month at IPFW will include a panel discussion featuring several local trailblazers in African American history and the descendants of individuals who have made significant contributions to the betterment of the local Black community. "Black History Month: Why It's Important for You to Know" will be today (February 27) at noon in Walb Student Union, Room 222

--

226.
Donations Sought for APSAC Auction

The Administrative and Professional Staff Advisory Council (APSAC) is in need of donations for its annual auction on Tuesday, March 26. This year's theme is "Hawaii Five-O Style." The event will be in the Walb International Ballroom (Five-O Police Station). Dress for fun in the sun to celebrate spring break 2013. Box lunches will be available. For more information, contact Mandi Witkovsky, witkovsm@ipfw.edu or 481-0722. Donate new or gently used items ...
Nominations for Student Achievement Celebration

Every year student leaders, staff and faculty, and student organizations are honored at the Student Achievement Celebration. Awards include:
Student Leader of the Year

Student Organization of the Year

Students' Choice for Teaching Excellence

Commitment to Diversity
Please submit your nominations before midnight March 12. For information, contact Student Life at 481-6609. Nomination form ...
"Dinner at Downton"

It's not really dinner with the Crawleys at Downton Abbey, but you can enjoy an entertaining look at proper dining etiquette of the past and present. Join John Niser, chair of Consumer and Family Sciences,
for a four-course meal
at the Holiday Inn at IPFW and the Coliseum, Wednesday, March 27. The evening will include a business attire fashion show sponsored by Maurice's and JoS. A. Banks. Tickets are $25 per person and space is limited to 25 non-students, so register early. More information ...





Stephen Ziegler,
Ph.D., J.D., Department of Public Policy, delivered two invited lectures on the topic of opioid risk management to the New Mexico Osteopathic Medical Association in Santa Fe, N.M., earlier this month.
Mirror Mirror on the Wall ...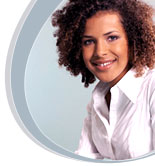 Discover the truth behind eating disorders and learn ways to enhance body image and self esteem at "Mirror Mirror on the Wall ... Reflections from Within," a program in recognition of National Eating Disorder Awareness Week at IPFW. Enjoy engaging speakers and artistic presentations February 27 from 6:30 to 8:30 p.m. in the Walb Union Ballroom. Read the story