IPFW Events Calendar
Donna Beaman, program secretary for Office of Academic Internships, Cooperative Education, and Service Learning

Becky Hill, project coordinator, COMPASS for Psychology

Tina Torres, transfer to secretary for Alumni Relations

Danita Davis, secretary to the Chancellor
Internal Marketing Templates Now Available

University Relations and Communications (URC) is excited to offer marketing templates to the campus community for internal (on-campus) audiences. These templates will help create print material and presentation pieces that:
Provide engaging marketing messages
Reinforce and support the IPFW Identity System
Extend the IPFW identity across campus
Enable the campus to create user-friendly marketing pieces
URC will continue to add new templates over time, work with Printing Services to anticipate campus needs, and schedule training sessions this spring.



The templates can be accessed at ipfw.edu/offices/urc/templates. Questions can be sent to Jack Patton, director of marketing, at pattonj@ipfw.edu.
University Policy Update

The Executive Policy Review Group (ERPG) took action on two system-wide policies at its December meeting. To review the policies, click here.
Civil Rights Activist-Radio Personality to Keynote 2nd Annual Chocolate Hour
Joe Madison
IPFW and the Office of Diversity and Multicultural Affairs are sponsoring the Second Annual Chocolate Hour, Tuesday, January 15, at 7 p.m. in the Walb Student Union International Ballroom. Joe Madison, well-known civil rights activist and radio personality, will be the keynote speaker with a presentation titled "Remember! Celebrate! Act! A Day on, Not a Day Off." A news conference with Madison will take place at 10 a.m. in Kettler Hall, Room 154; the public is also welcome to attend. Read the story ...
Enhance Your Office With New Calendars

Rewire! Refire! Reboot!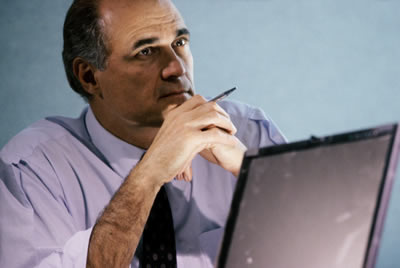 This series of daytime courses for adults is a great way to stimulate brain cells and spark the imagination. Rewire! Refire! Reboot! is designed to invigorate mind and body with a community of like-minded people. Explore the possibilities and answer the question, "Are you ready for the rest of your life?" Registration deadline is Tuesday, January 22. View details, register online ...
This Week on Arts Weekly

Host Melinda Haines will discuss upcoming events and shows with Justin Johnson, gallery events director at the University of Saint Francis, and director Todd Frymier will chat about the upcoming production of Almost, Maine at the Arena Dinner Theatre. Arts Weekly is broadcast live each Thursday at 7:30 p.m. on PBS39 WFWA-DT.