IPFW Events Calendar
Audrey Lynne Moore, 35, of Payne, Ohio,
passed away Saturday, December 15, after a lengthy battle with cancer.

She was the director of Student Life at IPFW.

Funeral services were held this morning

at Woodburn Missionary Church.

"

Audrey Moore made a positive difference on our campus and in doing so she touched many lives, not the least of these being so many of our students. She was a good colleague, a dependable friend, and a dedicated student affairs professional. We shall hold her in our hearts forever, and we stand with her family and friends at this time of transition. Heaven just got one of the best programmers available," said Vice Chancellor for Student Affairs George S. McClellan.

Read the obituary ...
Stephany Alarcon, program assistant for Diversity and Multicultural Affairs

Amy Stoppenhagen, Bursar clerk for Bursar and Student Finance

Changes in the Chancellor's Office
Chancellor Vicky Carwein announces the following changes in her office:

First, in order to more closely align and organize student recruitment and retention functions within the Office of Student Affairs, reporting responsibility for Enrollment Management was relocated to Student Affairs, effective December 7.



Second, Tina Torres is leaving her position coordinating special events for the Chancellor's office and is taking on the role of secretary in Alumni Relations effective Jan. 7, 2013.
Chinese Educators Reflect on Mentoring Program While Another Group Arrives
Wa Zhou

Nearly a year ago, four faculty members from Hangzhou Normal University in Hangzhou, China, arrived in Fort Wayne for a one-year mentoring program with their counterparts at IPFW. Now they are getting ready to go back to China. At the same time, four faculty members from the Hebei Academy of Social Sciences (HBASS) have arrived at IPFW for a six-month Research Exchange Program. Read the story ...

Research Project Illustration Makes the Cover of the Journal of the ACS

A

graphic illustration from Professor Steven Stevenson's latest co-authored paper was selected to grace the cover of the Journal of the American Chemical Society (JACS) Dec. 5, 2012 issue. The project which spawned the illustration was a joint effort between several institutions concerning a new molecule which Stevenson had recently discovered and published about separately. The illustration is of the new molecule, Sc402@C80. Read the story ... View the JACS article ...

GroupWise Webmail Upgrade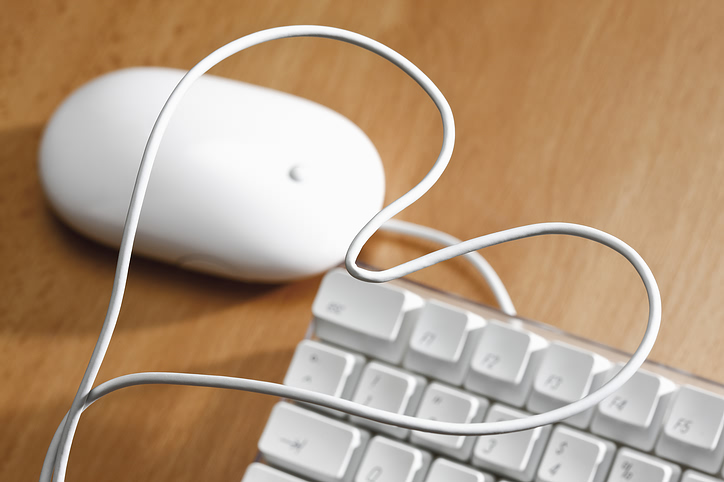 On Wednesday, December 19, at 2 p.m., the latest version of GroupWise WebAccess will be made available to all employees via myIPFW and webmail.ipfw.edu. New features include a more streamlined interface, a new iPad-specific interface, the ability to create recurring appointments, and more. For questions, please contact the IT Services Help Desk at 481-6030 or helpdesk@ipfw.edu. Read the details ...
South Wing Offices Move to Former Bookstore Space


Several offices in the south wing of Kettler Hall ground floor will be moving to the space formerly occupied by Follett's Bookstore.

Moving December 17

--

21: Purchasing, Accounting Services, Human Resources, and SIS Business Analysts. Moving December 26: Comptroller's office.

The Bursar's office and staff will remain in the south wing.



Linda Wark, associate professor of human services, won an award from the National Organization for Human Services. The President's Award for Service was given during the annual national conference in October of this year.

New Helmke Library Website URL
Response has been positive for the new Helmke Library website that debuted in fall 2012. Please remember to double-check Blackboard, printed materials, syllabi, and your departmental websites to make sure the new URL is listed (library.ipfw.edu). The automatic Web redirect is going away Jan. 7, 2013. Clicks on the old URL (lib.ipfw.edu) will result in a broken link message.

Supervise for Success Training

Human Resources Training and Development

will offer the Supervise for Success training program again this spring. Designed to provide employees with leadership tools and techniques, it is a great opportunity to learn the foundations essential to leading, inspiring performance, untangling conflict, hiring the right person, and more. Additional details and registration information can be found at the website. For questions, please contact Dimples Smith, smid@ipfw.edu.

This Week on Arts Weekly

Jim Sparrow and Dan Ross from Arts United will drop by to discuss what's new with their organization and how it affects all regional Arts organizations. Join Host Melinda Haines on Arts Weekly Thursdays at 7:30 pm on PBS39 WFWA-DT