Facebook


Flickr


Twitter


IPFW Events Calendar
IPSGA Senate Candy Sales
The Indiana
-
Purdue Student Government Association (IPSGA) Senate is selling
Hershey candy, M&Ms, and Skittles
for $1 each in the IPSGA office, Walb Union, Room 225. The money raised will go toward adopting Fort Wayne families for the holidays.
Weight Watchers Open House
Weight Watchers open house and new class registration is November 28 from noon to 1 p.m. in Kettler Hall, Room 243. The seven-week class begins December 7. IPFW employees and their spouses who complete six of the seven sessions receive a 50 percent discount. Register at the open house or email tillapau@ipfw.edu.
Volunteer Screening Verification (VSV) Database Available

Departments can now search the Volunteer Screening Verification (VSV) database for individuals who have completed the required steps to be a volunteer at IPFW. The VSV link can also be found under the Volunteers tab (VSV submit Form) on the IPFW Human Resources website.

You will need to enter your Purdue username and password. Refer to the Instructions box, go to "Click here to search existing entries for person:

Search

." The department will need the individual's name and date of birth to conduct the search. If you have questions, contact Carol Coffee, 481-6177, and/or Carolyn Ladd, 481-6680.
Athletics Wins Diversity Cup Award

Ron Clark and Ken Christmon
The Department of Athletics was awarded the Traveling Diversity Cup Award for their display at last week's annual IPFW Diversity Showcase. The award is based on originality, creativity, inclusion, expression, and support for diversity. The Chancellor's Council on Diversity thanked Tommy Bell, director of athletics, for his support and leadership and Ron Clark, assistant athletic director for facilities and operations and director of intramural sports, for creating the display and leading a team of student presenters. More photos ...
Schwab Speaks about End-of-Life Care

Abraham Schwab, assistant professor of philosophy, will be a guest on Health 360/ Midday Matters on 89.1 FM WBOI today

(November 21)

fro

m

noon to 1 p.m. Schwab will be part of a panel discussion about ethics and end-of-life healthcare decisions. Also on the panel will be Craig Itt from Heartland Hospice. Along with co-hosts Sarah Delia and Peter Rothman, they will discuss issues such as the connection between palliative care and hospice care, discussions to have with loved ones about end-of-life care before they need it, and what it means to talk about a "good death."
Bookstore Faculty and Staff Appreciation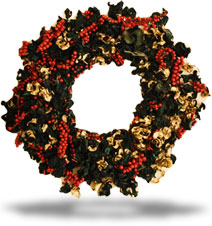 Follett's IPFW Bookstore's annual Faculty and Staff Appreciation Event will be Thursday, November 29 from 8:30 a.m. to 7:30 p.m. and Friday, November 30, from 8:30 a.m. to 3 p.m. Faculty and staff can enjoy refreshments and receive a 30 percent discount on select merchandise, including a new line of Nike sportswear. Remember to take your IPFW ID to take advantage of the additional discount.
Gingerbread House Contest at Oktoberfest Restaurant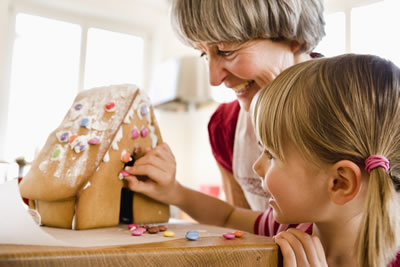 Hospitality Management seniors have been operating the Oktoberfest Restaurant every Tuesday at the Holiday Inn at IPFW and the Coliseum. With only two more Tuesdays (November 27 and December 4), the students are planning a Gingerbread House Contest and are inviting IPFW families to participate. Houses can be brought to the restaurant until November 27; the winners will be chosen December 4. Prizes will be awarded to first, second, and third place winners. IPFW students and staff receive a 15 percent discount at the restaurant. For more information, contact Renato Perez Loyola, perera01@ipfw.edu.

L
egislative Issues Luncheon
You're invited to a free catered luncheon with
northeast Indiana legislators
to
discuss issues affecting IPFW and northeast Indiana
. The luncheon will be Thursday, November 29, from 11:30 a.m. to 1 p.m. in Walb Union International Ballroom B. Please R.S.V.P. by November 26 to Kelly Shanks, 481-6105 or shanksk@ipfw.edu.
This Week on Arts Weekly
Arts Weekly host Melinda Haines will chat with Tim Zimmerman of The King's Brass about his Branson Christmas show and December 1 benefit concert at St. Joseph United Methodist Church; and with Jason Markzon and Dan Swartz, who will discuss the first Fort Wayne Fringe Festival, January 31

--

February 3. Arts Weekly is broadcast live each Thursday at 7:30 p.m. on PBS39 WFWA-DT.
GroupWise Upgrade Next Week

Access to GroupWise email will be unavailable during an upgrade on Wednesday, November 28, from 5 to 7 p.m. This upgrade will improve overall performance, as well as prepare for the GroupWise client upgrade over the next few months. For questions, contact

the Help Desk at

helpdesk@ipfw.edu or 481-6030.