Facebook


Flickr


Twitter


IPFW Events Calendar
Mark Haney, transfer to Veteran Administration certifying official for the Registrar

Crystal Smith, assistant director for campus- based programs for Financial Aid
Open House for
Pat Glowacki

The Special Events staff invites you to an open house celebrating the retirement of Patricia "Pat" Glowacki from 1:30 to 3 p.m. Wednesday, November 28, in Walb Union, Room G21-A. Enjoy some refreshments and reminisce with Pat about her years at IPFW and the 1,000+ events she's helped coordinate. Pat's retirement date is November 30.
IPFW Celebrates Diversity at Showcase

IPFW is hosting a Diversity Showcase
from 11 a.m. to 2 p.m.
Thursday, November 15, in the Walb Student Union Ballroom. The showcase will feature more than 40 active exhibits from offices, departments, schools, and colleges across campus, reflecting diversity initiatives that have been or currently are underway. Read the details ...
UC˛ Focuses on Impact of National Elections on Local Communities
Join University Community Conversations (UC

˛

) today at 7 p.m. for a nonpartisan mayoral roundtable discussion of the impact of national elections on local communities. An esteemed panel of local mayors will reflect on their past experiences and offer their perspectives on what might lie ahead. Read the story ...
IPFW administrators, faculty, staff, and students extend their sympathies to the family of 18-year-old Amelia Kate Castleman of New Haven, who was killed in a one-car accident Monday, November 5. Amelia was a full-time freshman student at IPFW. Memorials may be made to the Amelia Kate Castleman Scholarship Fund at St. John's Catholic School, 943 Powers Street, New Haven, Ind. Read the obituary ...
Legislative Issues Luncheon

You're invited to a free catered luncheon as northeast Indiana legislators, alumni, community leaders, and IPFW students, faculty, and staff discuss the issues affecting IPFW and northeast Indiana. The luncheon will be Thursday, November 29, from 11:30 a.m. to 1 p.m. in Walb Union International Ballroom B. Please R.S.V.P. by November 26 to Kelly Shanks, 481-6105 or shanksk@ipfw.edu.
Angel Auction Seeks Donations

Keep your students in school or help a student stay in school! Your donation to the Christine Zielinski Angel Fund could make the difference in one of your students staying in school or dropping out due to a financial crisis. Donate new or gently used items to the 2nd Annual Online Angel Auction by November 20. Drop off items at Walb Union 120 or call 481-4140 for information.
Annual Ceramics Club Sale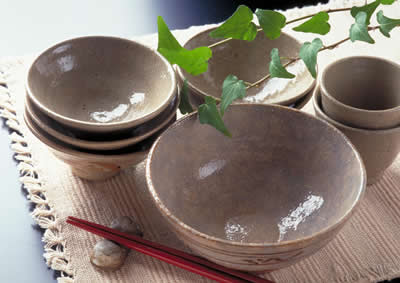 The IPFW Ceramics Club will hold their annual Ceramics Sale in the basement of Kettler Hall next to Subway on Thursday, November 15, from 7 a.m. until everything is sold. They will offer a wide variety of ceramic pottery and pressed tiles just in time for the holidays. This is a popular campus event, so be sure to arrive early.
This Week on Arts Weekly
Join host Melinda Haines and guests Brian Wagner from the Arena Dinner Threatre and Rich Najuch and Joel Froomkin from the New Huntington Supper Club as they talk about upcoming productions. Arts Weekly is broadcast live each Thursday at 7:30 p.m. on PBS39 WFWA-DT.