Facebook


Flickr


Twitter


IPFW Events Calendar
Promotion and Tenure Criteria

The Faculty Affairs Committee of the IPFW Senate will hold an open forum concerning the proposed Promotion and Tenure Criteria Document. The forum will be October 22 at noon in Kettler Hall, Room G46.

Flu Shots

Flu shots will be administered today (October 17) from 9 a.m. to 3 p.m. in the Walb Student Union Ballroom. The shots are free for IPFW employees,IPFW retirees, and their spouses
.
View flu shot schedule
...
COAS Current Events Brown Bag Series

Every Wednesday at noon in Science Building, Room 176, a COAS faculty member will address a current events topic.
This week, grab your lunch and discuss the role social media is playing in the 2012 election. Steve Carr from the Department of Communication will be the facilitator. Visit the COAS website weekly and click on Brown Bag Series for the current topic.
Parking Lots 4 and 5 will be closed Friday, October 26 at 5 p.m. and will reopen Sunday, October 28, at 7 p.m. Changes will also be made to Blue and White Drive.

Study Abroad Fair

Interested in Study Abroad? Learn about different cultures, international issues, and international activities at IPFW. Attend the
Study Abroad Fair
Wednesday, October 24, from 10 a.m. to 2 p.m. in the Walb Student Union Ballroom. Over 20 study abroad programs representing 60 countries will be in attendance. For more information, contact Ashley Simmons at 481-6494.
Message from Chancellor Carwein


All employees of the Purdue University System were recently sent an email reminding them of the Alcohol and Drug-Free Campus and Workplace Policy (Executive Memorandum No. C-44). IPFW staff and faculty are encouraged to review that information if they have not already done so.

IPFW Dean Emeritus Appointed President of Higher Education Agency in Greece

Van Coufoudakis, dean emeritus of the College of Arts and Sciences, began work last week as the new president of the Council of the Hellenic Quality Assessment Agency (HQAA) in Athens, Greece. Coufoudakis, who retired as dean in 2002 after more than 30 years at IPFW, was confirmed for this new post late last month. Read the story ...

VCAA Search is Underway


Chancellor Vicky Carwein has formed a search committee to assist in the selection of IPFW's next vice chancellor for academic affairs. Chancellor Carwein's charge to the committee is to conduct a wide-reaching search and be aggressive in recruiting the best candidates for consideration. The committee will be responsible for:
advertising the position
evaluating applications and nominations
conducting phone interviews and reference checks
identifying three to five finalists for on-campus interviews
widely soliciting input from the campus and external communities with whom the candidates meet, and
making unranked recommendations to Chancellor Carwein based on identified strengths and weaknesses of each candidate.
The committee, chaired by Vice Chancellor for Student Affairs George McClellan, will begin meeting in late October. Chancellor Carwein has asked that the committee complete its work in time to help assure that the new vice chancellor for academic affairs begins no later than July 1, 2013.

Anyone interested in additional information regarding the search process or with suggestions to share regarding potential candidates is encouraged to contact Vice Chancellor McClellan at their convenience.

View the list of committee members ...

Employees Must Take Action or Lose
Life Insurance Beneficiary Records

An upcoming computer system change will require all faculty and staff to take action on their Purdue life insurance.

Life insurance beneficiary information is now kept in the files of Minnesota Life Insurance Co., Purdue's life insurance carrier. However, effective October 29, EBenefits, Purdue's online benefits system, will become the official record of Purdue life insurance beneficiaries.

All employees will need to record their life insurance beneficiaries in EBenefits between Oct. 29 and Dec. 31. Read the story ...

ODMA Diversity Showcase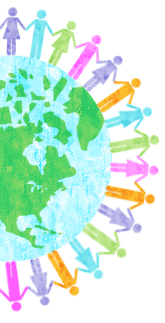 The Diversity Showcase has been moved to the fall semester during International Education Week in order to create a more inclusive, comprehensive celebration of diversity at IPFW. It will be a week of celebration, education, and institutional engagement designed to help IPFW continue to build a sense of community and cultural collaboration! Please take a moment to register your group for a display table during this year/s event on Thursday, November 15, from 11 a.m. to 2 p.m. in the Walb Student Union Ballroom. Reservations are due by November 5.

Student Externs Experience Workplace
IPFW student Amaya Ayers gets a feel for graphic design during her fall break externship with Printing Services.

Last week during fall break, IPFW hosted 12 externs in 11 positions around campus. Students were exposed to meetings, toured the departments, and participated in daily operations. The externship program helps students clarify their career goals by gaining professional contacts that could result in a possible intern or employee. Consider hosting an IPFW extern

----

it's easy to get started! Contact Ashley Calderon, director of Career Services, at 481-0689.

Local Healthcare and Business Professionals to Discuss Obamacare


What does "Obamacare" mean for business and healthcare in Fort Wayne? That's the question a panel of local professionals will be answering Monday, October 22, at noon in Neff Hall, Room 101. The panel discussion will be moderated by Abraham P. Schwab, assistant professor of philosophy.

Read the story ...

IPFW's Angel Fund Needs Help
The Center for Women and Returning Adults (CWRA) needs your help in launching the second annual online Angel Auction to benefit the Christine Zielinski Angel Fund. The fund is administered through CWRA to help struggling students weather short-term financial crises that threaten their ability to complete their studies. The fund is not self-perpetuating and depends on the generosity of faculty, staff, alumni, and others.

CWRA is seeking donations of new or gently used gift items for the auction, which will run from November 26 to December 10. Drop off items
by November 20
at the CWRA office in Walb Union, Room 120, during business hours. If you have questions, please call Julie Creek at 481-4140.
Temporary Signage Support Memo
All requests for temporary signage should be directed to Printing Services. University Relations and Communications will no longer produce temporary signage effective November 1. Printing Services can design and produce temporary signage and help determine which policies and offices should be consulted. Mounting services will not be provided by either URC or Printing Services. Please bookmark ipfw.edu/temporary-signage for future reference. Read the details ...
IPFW Athletic Events

Friday, October 19 - Women's Volleyball vs. UMKC, 7 p.m.
Saturday, October 20 - Women's Soccer vs. Oakland, 5:30 p.m.
Saturday, October 20 - Women's Volleyball vs. South Dakota, 7 p.m. (Breast Cancer Awareness Night)
Saturday, October 20 - Men's Soccer vs. Oakland, 8 p.m.
This Week on Arts Weekly

Join host Melinda Haines and guests Charles Shepard from the Fort Wayne Museum of Art and Andrea Zwiebel and Teresa Galley from the Honeywell Center as they discuss their new seasons. Arts Weekly is broadcast live each Thursday at 7:30 p.m. on PBS39 WFWA-DT.