A Message from Our Director
George Ferrari
Spring has finally sprung in Tompkins County and so much is happening at your Community Foundation. We have received a large number of Howland Foundation applications for our consideration and are busy with another group of community volunteers reviewing these important requests for programs in the areas of elders, youth, animal welfare, and environmental preservation. One role of a community foundation is to assist private foundations with many aspects of their operations, including grant application review and recommendation, like we do with the Howland Foundation. If you have a private foundation and would lilke to learn more about our confidential and professional management services, please contact me to discuss our expertise in investments, grants management and accounting and tax preparation.
We look forward to seeing you at our annual celebration on May 28 at which we will share our newest annual report including five amazing donor profiles.
You can register and encourage friends to register HERE!
As always keep connected by visiting our website at www.cftompkins.org
Philanthropy Magnified every day.
Grant Success Story
Running to Places
In the spring of 2012, the Community Foundation awarded Running to Places a grant as part of our Howland Foundation grant cycle. The grant provided complimentary tickets to youth to attend a show and for scholarships for youth to participate in the performances who could not otherwise afford it. As a result, 21 of the complimentary tickets users are now involved with R2P! 17 youth were awarded scholarships and 11 have returned this season. We celebrate the success of this grant in reaching those who might not otherwise be able to participate in shows like Oklahoma and Urinetown and in supporting Running to Places to provide young people with opportunities for theatrical performances in which they are the primary artists and technicians as well as to advance the artistic horizons and knowledge of young people in the theatrical arts.
As administrative agent for the Howland Foundation, the Community Foundation reviews all applications and makes funding recommendations to the Howland Foundation trustees. The Howland Foundation supports grants in aging services, youth services, animal welfare, and environmental sustainability.
New Endowed Funds Support Two Beloved Community Centers
GIAC & Southside
Major new gifts to the Community Foundation created two new endowed funds for food programs at two treasured community centers in the City of Ithaca. One endowment fund is for GIAC, the other for the Southside Community Center. The donors who created these funds hope that others will be moved by their vision of providing regular nutritious hot lunches to young people who benefit from these two centers' well established and critically needed food programs. Endowed funds created for a specific agency and with a designated purpose provide regular annual grants forever supporting effective programs.
Community Foundation Dashboard Data through March 31, 2013

We have created a new quick look dashboard for you to see achievements and accomplishments as soon as we can report them to you. Your Community Foundation is rapidly growing and investing in new grants and exciting activities thanks to your generous support. This dashboard will be updated each quarter.
Take a look at our first version HERE!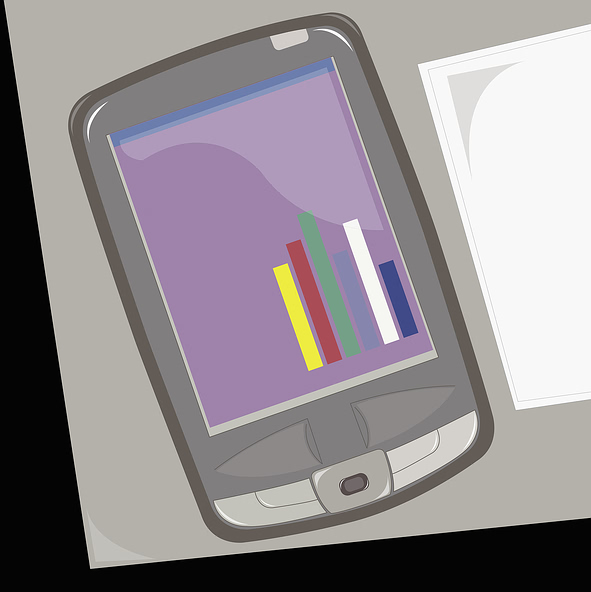 Nonprofit Quarterly
April 18, 2013
Rick Cohen
Now that President Obama has released a proposed budget for Fiscal Year 2014, the ideological battle of taxation and spending is now joined in something close to what Congress calls the "regular order." Unlike the past couple of years of federal budget-making, left to a handful of Congressional leaders to negotiate behind the scenes, the President's proposal, along with budgets passed by the U.S. Senate and the House of Representatives, moves the nation back into the process of congressional committees holding hearings, calling witnesses, issuing reports, and recommending legislation for the floor votes.
The order isn't quite "regular" in this instance; the President's budget proposal, several months late, follows rather than precedes the budgets crafted by the Senate Budget Committee, chaired by Senator Patty Murray (D-WA), and the House Budget Committee under Rep. Paul Ryan (R-WI). Nonetheless, nonprofits should be able to do more this time around than lobby members of Congress, who are not very close to or involved in the budgeting process and are often very frustrated by their exclusion. And the President's budget-all 244 pages of it, plus 508 pages of analytical perspectives-provides lots of specifics for nonprofits and legislators to examine, debate, and plan for.
To continue reading this article click HERE
Who We Are
Community foundations are not-for-profit organizations founded and staffed by people who are dedicated to seeking out what is needed in our community and what is valuable about Tompkins County and to helping those valuable assets grow important results. We understand our community's needs and help you to turn your charitable passions into results oriented philanthropy. We show donors how to make your gifts go further and accomplish more.
Contact George Ferrari, Community Foundation of Tompkins County, Executive Director or call 607-272-9333 if you would like to explore ways for the Community Foundation to assist you in making your philanthropic dreams a reality for Tompkins County.
Join us!
Community Foundation
Annual Celebration
"Passion as a Vehicle for Change"
Tuesday, May 28th
**********************
A Special Professional Advisor Session on
Investment Strategies for Sustainable Giving
April 25
***********************
Philanthropy Learning Exchange for Donor Advisors & Legacy Society Members
Investment Strategies for Sustainable Giving
April 25
For additional information regarding grant opportunities, please visit us online at www.cftompkins.org/granting


Diane McDonough
Financial Administration Committee
Community involvement has always been important to Diane. She is currently an active member of the Kiwanis Club of Dryden and participates in the Dryden Southworth Library Annual Book Sale.
Diane is a tax manager for Sciarabba Walker & Co, LLP and focuses on tax and financial planning consulting and services. She has always worked in public accounting as a CPA while living in Colorado, Wyoming, and California before settling in Tompkins County in 1997. Serving on the board of The Estate Planning Council of Tompkins County is her connection to the business community.
Diane enjoys cross country skiing, boating, and hiking, which makes Tompkins County the perfect place to be. She is happy to be a member of the Fortnightly Club of Dryden.
Meet the Board
Board Chair
Robin Masson
Vice Board Chair
Secretary
Mary Berens
Treasurer
David Squires
Members
Richard Banks
Susan Brown
Tom Colbert
Randy Ehrenberg
Ross Feldman
Marcie Finlay
Mariette Geldenhuys
Bob Jewell
Sara Knobel
Tim Little
Alan Mathios
Diane McDonough
Bill Murphy
Nancy Potter
Carol Travis
Linda Wagenet
Julie Waters
Amy Yale-Loehr
Jeff Furman
Howard Hartnett
Bill Myers
Robert Swieringa
John Semmler
Diane Shafer
Staff
Executive Director
George Ferrari, Jr.
Program Officer
Janet Cotraccia
Donor Relations Officer
Amy LeViere
Dear Reader,
We value your input. We hope you have found this newsletter to be informative. We strive to provide continued communications to our donors, grantees, donor advisors, community members and board members. Please contact us with comments, or if you would like to update your email or home address.
E-Mail:
Website:
Closing Headline
Use this area to provide your contacts information about your organization.