Fun New Look for the AVMA Alumni Reception
!
CHICAGO - July 22
For all our VMDs who will be in Chicago attending the AVMA Annual Convention or for those who reside in Chicago - you won't want to miss our Alumni Reception!

AVMA Alumni Reception

Glessner House Museum Chicago

(Tours will be available)

Monday, July 22

6:30PM - 8:30PM

Special Performance by Penn Veterinary Alumna
and Jazz Singer
Ava Logan V'85!


(215) 746-2421.


Read more about Glessner House and Ava Logan -
CLICK HERE
On This Independence Day We Salute Our Military Alumni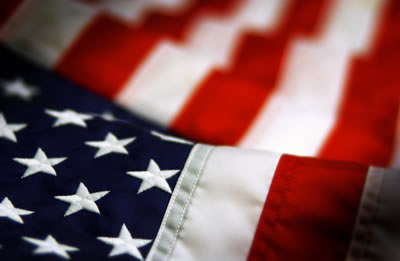 As the 4th of July approaches we take time to salute our Penn Veterinary Alumni who have served or are serving in the military. We honor and respect you as you serve our country.
We invite you to visit our
Featured Alumni
webpage to read their stories.
Dear Penn Vet Alumni,
It's that time of year again - we are preparing to welcome the newest class of Penn Vet students! As directors for V'17 Orientation, we would
like to invite you to our very special Alumni Quizzo Happy Hour on Wednesday, August 21, from 5-8 pm at The Blockley on 38th and Chestnut. One goal of this year's Orientation is to begin to foster relationships between students and alumni, and show the Class of 2017 that Penn Vet pride lasts even after graduation!
We sincerely hope you will be able to join us and help welcome the Class of 2017 to Penn Vet! Please do not hesitate to email us if you have any questions!
Thank you, Stephen Cole V'15 and Allison Buysse V'15
Orientation Directors
Help us help YOU promote your business...VMDFINDER


The Alumni Relations Office receives requests on a regular basis from people relocating to a new city seeking the names of VMDs. These people are specifically seeking a VMD because of their educational background. The VMD Finder is an opt-in listing of VMDs by geographic location and we invite you to be part of this new service. Please
click here
to become part of the VMDFinder.
Continuing Education

Pancreatitis in Dogs and Cats - August 14
All primary care veterinarians, technicians and office staff are invited to attend "Pancreatitis in Dogs and Cats" given by Dr. Julie Callahan-Clark of Internal Medicine. 1.5 credits of CE available.
CLICK HERE for more information and to register.
114th Penn Annual Conference
Full Conference - March 5 & 6, 2014
Sheraton Downtown Philadelphia
Wetlabs - March 7, 2014
Ryan Animal Hospital
CLASS NOTES

SEND US YOUR NEWS!
Calling all VMDs and former Penn Vet interns and residents! Do you have a new job? Have you received a promotion, gotten married, had a baby, received an award, had a research finding, or opened a new business? Please share your good news with us! Email to the alumni office at kmcmul@vet.upenn.edu or write to us at Alumni Relations, Penn Veterinary Alumni Office,
3800 Spruce Street, Suite 172E, Philadelphia, PA 19104.
Alumni
Calendar


AVMA Alumni Reception featuring alumna jazz singer Ava Logan!
Monday, July 22 - Glessner House Museum, Chicago
6:30PM - 8:30PM



PVMA Alumni Reception

Friday, August 16 - Hershey Lodge



Atlantic Coast Veterinary Conference - visit the Penn Vet booth!
Wednesday, October 16 - Atlantic City



AAEP Alumni Reception

Monday, December 9 - Opryland Resort, Nashville

NAVC Alumni Reception
Sunday, January 19 - Orlando Marriott World Center

114th annual PENN ANNUAL CONFERENCE
March 5 & 6 - Conference March 7 - Wet Labs



ALUMNI WEEKEND 2014

Classes ending in a "4" or a "9" will be celebrating a reunion!

Interested in serving on your reunion planning committee? Contact us today! kmcmul@vet.upenn.edu or (215) 898-1481