Join our new Facebook page exclusively for Penn Veterinary School Alumni. Like us today
to keep up-to-date on all the alumni news, happenings,
and events!






How do I let the Veterinary School know that my address or email has changed?
Please send us any updates to your information by contacting Veterinary School alumni director Kristen McMullen at

or call (215)898-1481.
How do I let the Veterinary School know where I am working?
We would love to know your title and where you are working - please send that information to Veterinary School alumni director Kristen McMullen at

or call (215)898-1481.
How do I let Penn know that my name has changed?

This must be done
through the Alumni Records Office.
You may call them at
(215) 898-8195 or
email them at
Forward to a Friend
Please note:
We do not have email addresses for all of our alumni.

We welcome you to forward the Alumni News to your classmates and friends utlizing the button at the very bottom of the newsletter.
Thank you.
Register Today! Alumni Weekend 2013
Alumni Weekend 2013 is a celebration for all Penn Veterinary graduates with classes ending in an "8" or a "3" celebrating a reunion year! Alumni Weekend brochures will be arriving in mailboxes this week and online registration is already open for your convenience.

Alumni will have the opportunity to visit both campuses, attend class dinners and receptions, enjoy an alumni Steeplechase tailgate party, meet other alumni, and enjoy some fun surprises. Don't miss this wonderful celebration! Come home to Penn Veterinary School.
Click below for the Alumni Weekend:
Questions? Please contact alumni relations director Kristen McMullen at kmcmul@vet.upenn.edu or (215) 898-1481.
Remember Your Class Skit?!
Seeking Videos
Do you remember your class skit? As we travel around the country visiting with alumni we hear about memories that revolve around those creative and fun class skits. Now we are seeking copies of your class production. Do you have a copy or is it on Youtube? Let us know, we would love to have copies for the archives so these memories can live on. Please contact alumni director Kristen McMullen at kmcmul@vet.upenn.edu or 215-898-1481.
Post Summer Job Opportunities for Students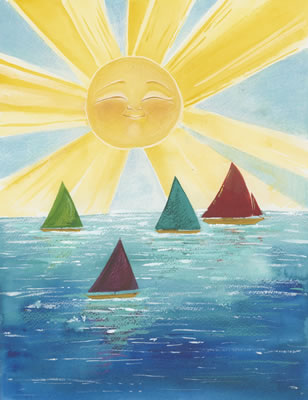 Do you Need Help at your Workplace This Summer?
If the answer is "yes," the University of Pennsylvania School of Veterinary Medicine has the solution.

Our first and second year students are already looking for summer jobs and are eager to learn and earn from you while gaining valuable experience.
If you have a summer position available for a bright, hard-working student, please visit the Veterinary Employment Bulletin Board at
http://vetapps.vet.upenn.edu/studentresources/employment/
Click on the "Post a Summer 2013 Position" link, and complete the on-line submission form. Interested students will be able to view your announcement and contact you directly. It's not too early to plan for the summer. Please visit the site today and provide a great learning experience for a future VMD!
Please direct all questions to: student-affairs@vet.upenn.edu
for Job Seekers and Employers

Job Seekers:
You can browse VMD/DVM postings by date, type of practice, region, or type of employer.


Employers:
Employment opportunities listed allow prospective employers to post job openings available for veterinary associates and graduates of the veterinary medicine. Only listings requiring a graduate degree in veterinary medicine will be posted. Listings will remain active and accessible for 6 months.
Prospective employers may also post summer 2013 job openings for first and second year students of the University of Pennsylvania School of Veterinary Medicine. If you have a summer position available, either in private practice or research, please complete the on-line submission form so that your listing may be viewed by Penn Vet students seeking summer employment. Listings will remain active and accessible until August.

Alumni Volunteers Needed


This volunteer opportunity is for graduates who are interested in helping to shape the way future veterinarians spay and neuter small animals. Volunteer veterinarians will come to the Philadelphia animal shelter on a
Thursday
and/or
Friday
and supervise students through some of their first spays and neuters on dogs. Volunteers will be asked to be present at the Animal Care and Control Team headquarters at 111 West Hunting Park Avenue from 9 am through 3 pm on the days they are scheduled to volunteer. A nurse and first-year rotating intern from the University of Pennsylvania will be present to help the volunteer veterinarian supervise the student surgeries and take charge of all administrative and logistical work. Interested? Please contact Jeffrey Barnet at
barnet@vet.upenn.edu
.
National Television Opportunity for Alumni


This exciting opportunity comes to us from Cineflix, the international, award-winning production company behind such hit shows as Property Brothers and American Pickers (
www.cineflixproductions.com
). They are seeking a veterinarian for a groundbreaking, new television series that will chronicle the day-to-day challenges and triumphs of a veterinarian working with local residents and their animals in a remote, rural town in northern Maine that presently has no access to veterinary care. The veterinarian selected for this memorable experience will be featured on national television and will receive financial compensation. What's more, you can truly create impactful change for an appreciative community!
More information is found in the link below. Cineflix is currently in the casting stage and would love to arrange phone interviews with interested veterinarians. If you are interested in applying for the series, please email
castingbylisa@gmail.com. And, of course, do keep us posted if you are selected for this opportunity!
.