May 10: Knapp Winery & Vineyard Restaurant, Riesling &
Chardonnay Vertical Tasting
Friday, 6:30 PM to 8:00 PM
A vertical tasting is a tasting of the same variety of wines of different vintages. Our chef will prepare delicious tapa-style portions for each tasting. Our winemaker will explain how the differences in climates create certain tastes in the wine. These tastes in the wine will dictate how our chef determines the flavors in his dishes. Foodies will love this unique Finger Lakes Experience. Please make your reservations by purchasing your tickets online. www.knappwine.com
May 11:

Cayuga Ridge Estate Winery,
Season Opening of the Copper Oven
Following the seasons, we prepare wood fired pizza using homegrown and locally sourced ingredients whenever possible. And because our organic white clay oven runs at 750-800 degrees you get your food fast (usually in about 2-3 minutes). Our oven is fired by a local renewable timber source and the disposables we use are either compostable or recyclable.
May 12: Americana Vineyards, Mother's Day Brunch @ The Crystal Lake Café
Celebrate Mother's day with a full-service brunch from the Crystal Lake Cafe, and a free carnation for our favorite Mothers. 11am-3pm, reservations only (888-600-8067).
May 12: Knapp Winery & Vineyard Restaurant,
Mother's Day Feast
Knapp Vineyard Restaurant celebrates the quiet influences of all mom's in our lives. This special buffet is a tribute for the love and tireless support they offer each day. Bring all the important women in your life to our Mother's Day Brunch feast. This savory presentation of food includes carved top round of beef or pork, French toast with wild berry cream cheese filling, Eggs Benedict, pastas, seasonal vegetables and topped with fresh season fruit. Each mother receives a complimentary glass of champagne along with a special chocolate creation from our chef's table. Buffet hours 10:30am to 3:30pm- Please call and make your reservations 800.869.9271. www.knappwine.com
May 18: King Ferry Winery, "I Love Chocolate Day"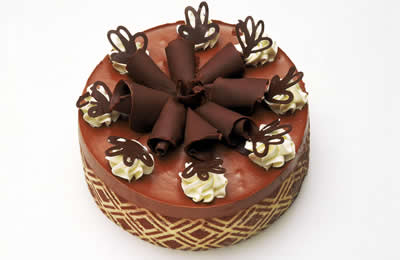 Five tasting-size, sinful, chocolate desserts are paired with our award-winning Treleaven wines for a match made in heaven. Tickets are generally available at the door, but you may call ahead and reserve them to be certain. Free live music. Wine available by the glass or bottle - bring friends, hang out, and enjoy the afternoon.
May 18: Swedish Hill Vineyard, 27th Anniversary Celebration
Our annual celebration includes a Porch Sale starting at 10am and includes deep discounts up to 60% on selected bottles and cases (while supplies last)! In addition to the selected wines, we will also have a weekend-long sale in our gift shop! You can come early to browse or pick up your ticket number at 9am, but the sale will not start until 10am!
May 18: Knapp Vineyard & Restaurant, Around the World with
Riesling Wine Dinner
6:00 PM to 10:00 Experience the most food friendly wine on earth.

The Finger Lakes region makes world class Riesling wines and here at Knapp our Rieslings are no strangers to gold medals.

Our chef is eager to prove the versatility of these beautiful wines by serving fusions of Tai and Morrocan

and South American fare Each course will be paired Rieslings from Knapp Winery, Zugibe Vineyards or Glenora Wine Cellars. $74.90 per person includes tax and gratuity. Please reserve your tickets by purchasing them online.
May 25 & 26: Thirsty Owl Wine Co., 11th Annual Bistro Opening
Edition I of the '2013 Artist Series Thirsty Owl's Bistro will open for the season, and they will begin their 2013 Artist Series, where there will be a different artist featured during the Series weekends. www.thirstyowl.com
June 1: Americana Vineyards, Max & Rubie's Book Release & Book Signing Party
To benefit local rescue & shelters. The book "My Americana Family" is the
first publication in a series of children's books about Americana Vineyards and the irresistible chocolate labs named Max and Rubie. Join us for a fun-filled day with music all day, 5 bands in all. Silent Auction, tastings fees donated to local animal shelters, plus book reading for the kids, face painting, popcorn and homemade dog treats. www.americanavineyards.com
June 1:
Montezuma Winery, Olde-Thyme Rhubarb Festival & Classic
Cruise-In.
Step back in time and join us as we celebrate the rhubarb harvest season with rhubarb pies, rhubarb chili and other rhubarb treats, hots & hamburgers, live music, frozen wine slushies and wine! Antique & classic cars of days gone by on display. Fee for food and wine. Classic car owners can register their car for free, no judging. Space is limited, pre-registration required.
www.montezumawinery.com
_____________________________________________________________
Enjoy music all through the winter on Friday and Sunday nights. A perfect way to get out of the cold, listen to great tunes and enjoy fine wines!