April 26-28
or
May 3-5
Herb & Veggie Plants
Recipes
Wine Tastings
Grand Prizes!

Greetings!
This has been an exciting month for me because I've had two unique opportunities to speak at two local colleges. Ithaca College on March 4th to their Environmental Studies program and on March 25th at Tompkins Community College to their wine marketing program. Both classes showed an abundance of enthusiasm and offered all kinds of questions in regards to the future of the wine industry. I walked away with a sense of ease knowing our future adults appreciate wine and the industry.
Spring has to be right around the corner, right? I'm sure it will be by the end of April and the first of May for our Wine & Herb event.
See you along the trail.
Cayuga Cathy
Knapp Winery & Vineyard Restaurant
Knapp Winery started in 1984, is the highlighted winery for the month
located close to Seneca Falls. In the year 2000, the winery was sold to current owners Gene Pierce and Scott Welliver. Knapp's, the original owners planted some of the first vinifera grapes along the shores of Cayuga Lake and was the first winery in the Finger Lakes Appellation to plant and vinify the grape variety Cabernet Franc.
Gene Pierce, co-owner of Knapp Winery and Vineyard Restaurant says "The Cayuga Lake Wine Trail is a perfect example of sixteen wineries that work cooperatively to not only strengthen their own businesses but also highlight the awareness of the area. The Cayuga Lake Wine Trail is unique in that all the principle owners of the trail take an active part in how the trail is run by attending monthly and special committee meetings". He oversees the Knapp estate which encompasses sixty-five acres of land of which forty acres are currently cultivated. There are many a day you'll see him mowing the lawn or working the land.
Recognizing the importance of wine with food, Knapp opened the Vineyard Restaurant in 1992, becoming the first winery restaurant on Cayuga Lake. Their 2013 season re-opened March 23rd serving lunch daily from 11am until 5pm. The restaurant is known for its eclectic, casual, gourmet meals and offers a perfect opportunity to pair award winning wines with great food using local ingredients from area farms, and seasonal herbs and vegetables from their own garden. Chef John McNabb, has created the perfect Spring menu that will highlight
familiar favorites such as the Knapp crab cake, the ever popular roasted red pepper and local smoked Gouda bisque, along with healthy new menu items such as falafel or grilled vegetable paninis. A new addition to the menu will be a farm to table section, highlighting the best that the Finger Lakes Region has to offer. Select from a Cheese Trail sample plate with local cheeses, charcuterie selections and local artisan crackers, honey and many other locavore delights.
My assistant Susan and I were able to try one of Chef John's newest salad creations, Bacon Blue Salad, artisan lettuces tossed in a raw honey and tarragon vinaigrette, topped with applewood smoked bacon pieces, Pepitas, Muranda Blue cheese crumbles, and an over easy estate layed egg as Susan said this would be a perfect salad to order and take home for dinner.
Knapp's always offers outstanding events and their newest one will be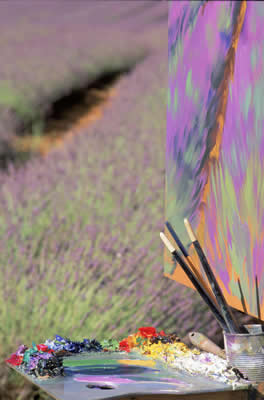 held the evening of April 13, 6:15 till 9:00pm in the barrel room. Ladies bring your best friend, sister, mother, cousins to enjoy an evening designed to be memorable at their first Women's Craft Day. Learn to paint a masterpiece that you can take home and cherish. Your ticket price will include the canvas and paint to work with and a glass of wine and munchies.
Knapp's loves their animals, three cats, a few geese, ducks and maybe a peacock or two. The newest addition is their little black cat, Superstition named after one of Knapp's favorite wines adorned with a new label.
____________________________________________

Picture a flourishing herb garden in your backyard by attending our 21st
annual Wine & Herb Festival on April 26 through the 28 or May 3 through the 5. Here you'll receive a potted herb or veggie plant from each winery plus recipe cards as you savor herb or veggie prepared delicacies while sipping fine wines from your Wine & Herb souvenir wine glass.
At this event each wine is paired with an herb dish complimenting the
plant each winery is giving away.Here is a list of our select herbs: Apple Mint, Belle Green Pepper, Champion Tomato, Cilantro, Dill, Italian Large Leaf Basil, Jalapeno Pepper, Lavender, Lemon Basil, Marjo
ram, Orange Blaze Pepper, Oregano, Red Cherry Tomato, Rosemary, Sage, and Winter Thyme from Schaefer Gardens. At Sheldrake Point Winery they'll be serving Roasted Rosemary Potatoes and at Goose Watch Winery their recipe is Lemon Basil Chicken Tortilla Soup.
Participants are eligible to win one of our Grand Prizes from: Corning
Museum of Glass, Courtyard by Marriott in Ithaca, Holiday Inn in Auburn, LaTourelle Resort & Spa, Schools Out Charters, Water to Wine Tours and Watkins Glen International.
Packages
are available for both weekends. Single ticket, $40.00, Couple ticket, $60.00. DD Tickets available.
Tickets can be purchased
online,
by calling 800-684-5217, or
Event Brite April
or
May.
_____________________________________________________________
30th Anniversary Specials
Additionally purchase two Vino Visa's and receive two of our 30th Anniversary Glasses for FREE!!
______________________________________________________________
Step Into the Winemakers Boots
Enter to win the unique opportunity to stay nestled among the vines in the
wine region of New York's Cayuga Lake Wine Trail and experience the unique opportunity to become a
Winemaker for a Week
The Finger Lakes Tourism Alliance, Cayuga Lake Wine Trail, Greek Peak Mountain Resort, have teamed up to create an experience of a lifetime; the opportunity to step into the winemakers boots and become a winemaker for a week. This unique experience is part learning opportunity, part luxurious vacation, and part glimpse into the life of a winemaker.
The winner and a guest of their choice will have the opportunity to work with premier winemakers at Long Point Winery, King Ferry Winery, Six Mile Creek Vineyard, Americana Vineyards and Knapp Winery. Our winning winemaker will see and have hands on experience with the full vine to bottle process by picking the grapes, viewing and assisting in crush, lending a hand in the cellar and more! Additionally the winner will have a chance to experience the tasting room.
To enter to win, please visit www.winemakerforaweek.com.
______________________________________________________________
National Riesling Day & Wine Tourism Day
On National Riesling Day, visit your favorite winery and purchase a bottle of Riesling. Join in the Fun!.

On National Wine Tourism Day, wineries throughout the Finger Lakes and throughout the Unites States will
offer great events and tours to honor this most important day.
Check out the website
winetourismday.org
to visit a winery near you on May 11,2013.

______________________________________________________________
April 6 & 7: GOOSE WATCH WINERY, New Vintage Days
A wonderful day to sample all of our new releases! Come and see what's new! www.goosewatch.com
April 6 & 7: SWEDISH HILL WINERY, New Vintage Days
A wonderful day to sample all of our new releases! Come and see what's new! www.swedishhill.com


April 13: KNAPP WINERY:
Knapp Barrel Room Paint, Sip & Chat-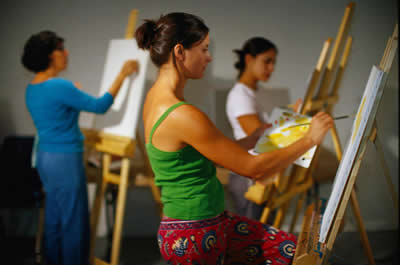 Women's Craft Day!
Ladies, bring all your best girl buddies and learn how to paint. Your ticket price will include the canvas and paint to work with, a glass of wine and munchies. We hope to see you there! The price is 55 per person plus tax and gratuity. Reception begins at 6:15 and painting begins at 6:45pm, expect to hone your artist skills until 9pm. See you there! www.knappwine.com
April 13: HOSMER WINERY, Spring Barrel Tasting with the Winemaker Spring Barrel tasting with the Winemaker. This is a shared event with Cayuga Ridge Estate Winery. www.hosmerwinery.com
April 13 : CAYUGA RIDGE ESTATE WINERY, Spring Barrel Tasting with
the Winemaker
Meet the winemaker, taste wines straight from the barrel, and enjoy traditional appetizers while you visit. This is a shared event with Hosmer Winery. www.cayugaridgewinery.com
April 13: KING FERRY WINERY, Spring Wine Open House
Spring is in the air, and so will be the delectable smells of Dave Hatfield's pulled pork - available here today. Stop by for lunch and a glass of wine, enjoy free live jazz by the Lou Nocilly Trio, and stock up on wine - we'll be having crazy wine sales all day long! www.treleavenwines.com
April 20 KNAPP WINERY & VINEYARD RESTAURANT, Cartoon Killer Wine

Dinner
Bugs Bunny, Daffy Duck, Porky Pig, Fog Horn Leg Horn. Do they bring back memories? This dinner is not for the feigned of heart, especially for those of you that might have adored Bugs Bunny or Daffy Duck and friends. Our young chef is using these cartoon characters as entrees for his wine dinner creation. Warner Brothers might not approve, but finally Elmer Fudd has the last words "Th-th-th-that's all folks! Strawberry Shortcake beware! Each course will be paired with two wines from Knapp Winery, Zugibe Vineyards or Glenora Wine Cellars. $74.90 per person includes tax and gratuity. Please reserve your tickets by purchasing them online. www.knappwine.com
_____________________________________________________________
Enjoy music all through the winter on Friday and Sunday nights. A perfect way to get out of the cold, listen to great tunes and enjoy fine wines!
See You Along the Trail!!