March 10 Six Mile Creek Vineyard, "Visitng Winery Series".
You'll find two wineries at Six Mile Creek, the wines of course of Six Mile Creek and the wines of Rooster Hill. Enjoy wines from two distinct wineries in the Finger Lake, one from Cayuga Lake and the other from Keuka Lake. www.sixmilecreek.com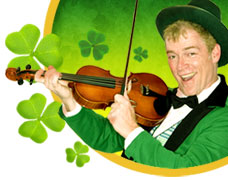 March 16 & 17 Cobblestone Farm Winery, St. Patrick's Irish Weekend
.
Celebrate the luck of the Irish! Enjoy fine wines paired with
complimentary
Irish fare
such as Irish stew, potato leek soup and scones. Toast the day with green wine and sample jellies, preserves, salsas, hot sauces, butters and mustards.
www.cobblestonefarmwinery.com
March 16 Knapp Vineyards, A Viking Feast Wine Dinner

Leprechauns, Guinness stews, bag pipes, green clothes are not what you will expect at this lavish wine dinner. To celebrate Irish cuisine we found that a Viking settlement in the Wood Quay area of Dublin turned out significant information on the diet of the people that lived in this area. Beef and pork along with shellfish and poultry lavished the banquet tables of the Vikings. Later potatoes were a staple crop for Ireland along with cabbage dishes, stews and bacon. Expect a feast made for a Viking. Each course will be paired with two wines from Knapp Winery, Zugibe Vineyards or Glenora Wine Cellars. Please purchase your tickets on line to reserve your spot. www.knappwine.com
March 16 & 17 Goose Watch Winery, Cabin Fever Days
Winter got you down? Come out of hibernation and join us for great end of winter sales and Winemaker's Dozen Case specials! www.goosewatch.com
March 16 & 17 Swedish Hill Vineyard, Cabin Fever Days
Winter got you down? Come out of hibernation and join us for great end of winter sales and Winemaker's Dozen Case specials! www.swedishhill.com
March 16 & 17 Montezuma Winery, Luck of the Irish Mead Celebration
This St. Patrick's Day celebrate like a King at our special Mead tasting. Mead, the drink of Irish Kings, is the oldest alcoholic beverage known to man. During this event visitors get to sample a variety of Meads paired with a sampling of Irish foods plus learn how Mead is made. Live Irish music Saturday. Fee $10.00 per person and includes a souvenir wine glass. www.montezumawinery.com
March 16 Cayuga Ridge Estate Winery, The Copper Oven, Erin Go
Braugh
Rustic Irish dining in the cellar at Cayuga Ridge Estate Winery. Wood fired pizza and Irish fare with a twist at The Copper Oven. Menu TBA. Kick up your heels with live music inspired by the Emerald Isle. Reservations required. Call Mary Jane at 607.220.8794 or visit www.thecopperoven.com for more details
March 23 Buttonwood Grove Winery, Ladies Day at the Winery
Special treats for "The Ladies Day Out" with live music, pottery & jewelry vendors, chocolate & wine pairings & much more (12-5pm). www.buttonwoodgrove.com
March 23 Knapp Vineyards, Knapp Vineyard Restaurant Opens for the Season. www.knappwine.com
March 23 Cayuga Ridge Estate Winery, Vigneron Winemaking Workshops Begin.
What is a Vigneron? A Vigneron is a person who cultivates grapes for winemaking. Note: the "g" is silent. Also, a vigneron is a viticulturist but not all viticulturists are vignerons, since some grapes are grown for eating or juice making. The word is of French origin so some people literally translate it to English and call a vigneron a " wine grower." Therefore: Vigneron - a winegrower, or a person who grows grapes for winemaking. Vigneron #1....March 23/2013 Cost $100/person or $185 for both sessions, 20% off wine purchase that day.
www.cayugaridgewinery.com
March 24 Bellwether Hard Cider, Cidermakers (Almost Annual) Get
Together and Potluck Dinner.
Join us for our annual home cidermakers' tasting and potluck. This event is free and open to everyone! Come talk cider with home cidermakers, industry professionals, cider geeks, and curious bystanders. If you make cider, please bring a bottle or two to share. We will also have a potluck meal, so bring a dish to share.
March 30 King Ferry Winery, Visitng The Vintner.
Travel "off the beaten path" and visit wineries on the east side of Cayuga Lake., and enjoy some one-on-one with professional winemakers. Bring your winemaking questions and enjoy an educational tasting at each stop. www.treleavenwines.com
March 31 Knapp Vineyards, Easter Brunch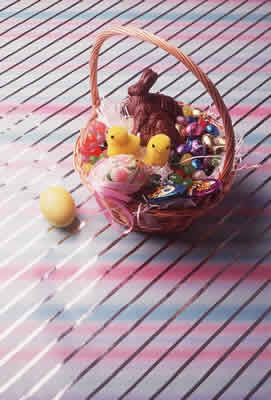 Knapp's Easter Brunch Buffet is a great Cayuga Lake tradition. The buffet includes a grand brunch menu which includes a carved roast turkey breast with gravy & cranberry fig chutney, French toast with wild berry cream cheese filling, bacon, sausage, Eggs Benedict, pastas, seasonal vegetables and topped with fresh fruit and dessert. Buffet hours are from 10:30am-3:30pm. A special Easter Egg Hunt for kids is set for 1pm. Reserve a table for your family at 800.869.9271. www.knappwine.com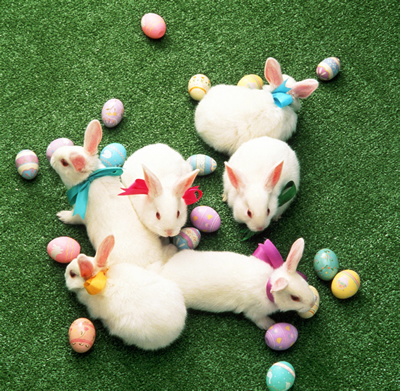 March 31 Americana Vineyards, Easter Brunch at the Crystal Lake Café
Start Easter off with a delectable brunch from the Crystal Lake Cafe's kitchen: Warm pancakes, Homemade Hot Chocolate, and lovingly-made food make for a great Easter!
delectable brunch of warm pancakes, Brioche French Toast and eggs made to order, lovingly home-made food for a great Easter! www.americanavineyards.com
_____________________________________________________________
Enjoy music all through the winter on Friday and Sunday nights. A perfect way to get out of the cold, listen to great tunes and enjoy fine wines!