February 14 - Americana Vineyards Valentine's Day Dinner
at the Crystal Lake Café
Looking for that special place for Valentine's day dinner? The Crystal Lake Cafe features a from-scratch menu dedicated to making your Valentine's day complete. Serving 5pm-9pm Reservations are required. www.americanavineyards.com
February 16 - Buttonwood Grove Winery,
Chocolate Cheese & Cheers.
Live music with Bob and Dee, cheese & chocolate vendors, wine specials, and fun for the afternoon!
February 16 - Knapp Winery & Vineyard Restaurant,
Add Spice to Your Life Wine Dinner.
Piquance is the sensation you get when you taste hot or spicy food, some call it pain, but if you enjoy the intense sensations of food from Asia, India, Mexico you are likely to enjoy this menu. Peppers are not the only foods that are hot, a dollop of horseradish or an infusion of ginger can also intensify the heat in different ways. Measure the piquance in your life at Knapp Winery with this savory dinner. Each course will be paired with two wines from Knapp Winery, Zugibe Vineyards or Glenora Wine Cellars. Please purchase your tickets on line to reserve your spot.
February 16 & 17 - Cobblestone Farm Winery,
Sweet Sensation Weekend
Celebrate Valentine's Day with your loved one. Enjoy fine wines paired with complimentary tasty treats such as cheesecake, apple pie, chocolate and brownies. It's a sweet way to enjoy the Finger Lakes!
February 16 & 17 - Swedish Hill Winery, Sweetheart of a Red Wine Sale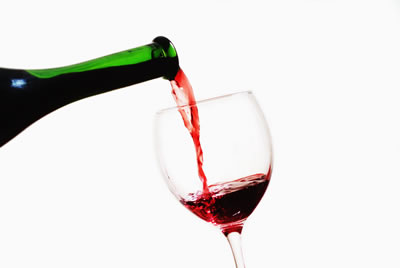 The perfect pairing of red wine and delicious complimentary desserts is the perfect event to share with your sweetheart! Experience a range of red wines from dry to sweet, oak aged or stainless steel and find your favorite on sale with our biggest red wine sale of the year!
February 16 & 17 - Americana Vineyards, Chocolate Wine & Roses
All weekend, sample our wine while paired with romantic handmade chocolate delicacies, treat yourself to the Crystal Lake Cafe's from-scratch food, and get a free rose with any purchase! www.americanavineyards.com
February 16 - Cayuga Ridge Estate Winery, The Copper Oven,
Celebrate Love
Rustic romantic dining in the cellar at Cayuga Ridge Estate Winery. Wood fired pizza and Valentine's delights from The Copper Oven. Aphrodisiac driven menu TBA. Enjoy live melodies with the one you love. Reservations required. Call Mary Jane at 607.220.8794 or visit www.thecopperoven.com for more details.
February 17: Six Mile Creek Vineyard,
Visiting Winery Series.
You'll find two wineries at Six Mile Creek, the wines of course of Six Mile Creek and the wines of Americana Vineyards. Enjoy wines from two distinct wineries in the Finger Lake both from Cayuga Lake. www.sixmilecreek.com