Spring General Membership Meeting &
Affiliate Recognition Breakfast
April 28th at the Brownstone
Join us on Friday, April 28th for our Spring General Membership Meeting and
Affiliate
Recognition Breakfast at the Brownstone.
Our keynote speaker will be Larissa Ortiz, Global Alliance President Liaison to the Dominican Republic for the National Association of Realtors

®

. Larissa will be discussing the Global Alliances Market-to-Market Program which has resources that can help you develop business relationships with real estate markets around the world.
Register Here
At Home With Diversity Certification


6 Core NJ CE Credits - $99. for PCBOR

®

Members

Monday, April 10th @ PCBO

R

®

While the At Home With Diversity® Course teaches you how to transact business in culturally competent ways, official At Home With Diversity® Certification conveys to clients that you are a dynamic real estate professional with expertise that transcends cultural barriers.

Assess and understand attributes of diversity in local markets and
their impact on the real estate industry
Build a business plan and selling strategy to successfully service all client profiles
Understand basic competencies to earn the confidence of potential buyers and sellers, regardless of race, ethnicity, religion, gender, handicaps, familial status, or national origin.
Do You have any GSMLS Issues, Suggestions, etc.?
Please let PCBOR know, we have representation who communicates regularly with the GSMLS- Click here and send us an e-mail.
A GSMLS Reminder - Loaning your Supra Key is prohibited
Loaning your GSMLS Supra Key to anyone, including other real estate licensee members of GSMLS, is STRICTLY PROHIBITED. Any Keyholder who violates this policy will be subject to a $200 fine and possible deactivation of his/her GSMLS Supra Key.
6 Tips for Maximizing your Battery Life

NAR Looking at House Insurance Bill
House Republican leaders earlier this week introduced legislation amending parts of the
Affordable Care Act, a program of importance to real estate because many sales associates, as indepe
nde
nt contractors, must provide for their own health insurance. More.
Trump Touches on Real Estate in Speech



The latest Voice for Real Estate video looks at real estate-related issues touched on in President Trump's speech before Congress, confirmation of Ben Carson as HUD secretary, and a word of warning from NAR Legal Affairs about wire fraud scams directed at real estate transactions. The video also looks at NAR Chief Economist Lawrence Yun's latest outlook for home sales and excerpts from REALTOR® Magazine's live webcast on using a reverse mortgage for purchase.



Avis®
Avis® is offering NAR members up to 10 percent off base rates on rentals of Avis® Signature Series vehicles through April 30. Avis® is a partner in the REALTOR® Benefits Program. See offer for details.

American Home Shield®
Save $50 on a home warranty from American Home Shield® through the REALTOR Benefits® Program. The priority code for this offer is NAR50. Details.

RAM Trucks


Save on the purchase or lease of a Ram truck from FCA US LLC, a REALTOR Benefits® Program Partner, during Ram Truck Month. NAR members and association staff can combine the $500 cash allowance with other RAM Commercial Truck Season incentives for additional savings through March 31, 2017. Carefully review the requirements prior to going to your local dealer. Details.



Low Rate on Balance Transfers
You can transfer high-rate credit card debt to your REALTOR® credit card by March 31 and receive

a

low interest rate on the balance through April 1, 2018. The low rate is offered through NAR's REALTOR Benefits® Program in partnership with REALTORS® Federal Credit Union.



2017 Realtor Benefits Program Catalogue
Video Addresses E-Mail Hacking



The latest Window to the Law video from NAR Legal Affairs focuses on ways real estate professionals and their clients can avoid being victimized by cybercriminals who hack email accounts and send fraudulent emails to unsuspecting home buyers.

REALTORS® are invited to tour the Laurelwood Arboretum grounds. Laurelwood features woodland trails and gardens, wildlife, two ponds, streams and hundreds of varieties of rhododendrons, azaleas and other unusual species of plants and trees. Gravel paths wind and connect through the arboretum, making it an ideal destination for nature lovers, hikers, runners, birdwatchers, artists and photographers.


Laurelwood Arboretum is also home to
The Knippenberg Center for Education. This facility is available for rental for office meetings, educational programs and community activities.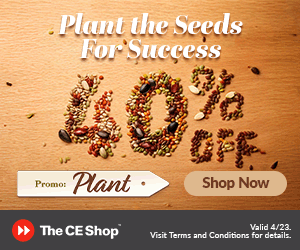 A No-Cost Membership Service

Help with:


Spyware


Virus Removal


Slow Computers


Network Problems


Printer Problems