Certification Workshop Success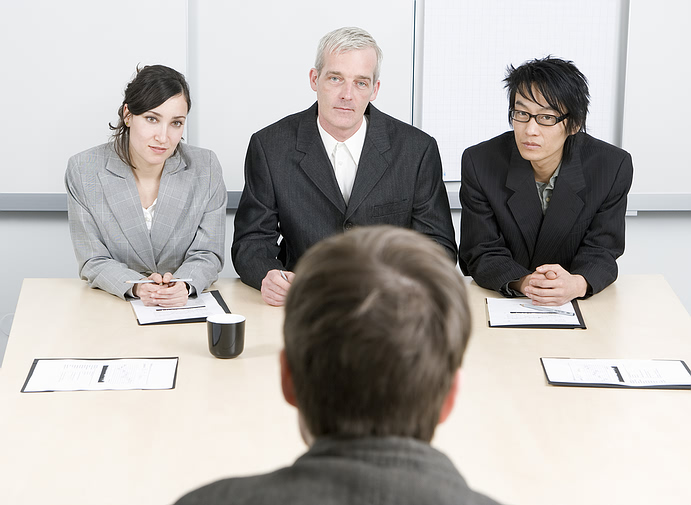 The Certification Workshop we held in April was a huge success. Each participant absorbed 16 hours of presentation and activities to make them "Amazing Face Readers". Here is some of their feedback:
Rhone offered,
"I thoroughly enjoyed the workshop. I have been studying daily and practicing since I returned home. It is AMAZING!!"
Storey said "I appreciated the small class environment. It felt very comfortable to be surrounded with like individuals and both you and Mac were diligent to give attention to each student while you were talking. The material was a great addition to the class and it gave a tangible quality to the class. You both kept the attention of the class all three days."
"

I think the presentation and format present the material well. Especially for someone like me who is a more natural audio/visual learner. The individual and group tasks helped congeal it in my mind. I wish I had ways like that to practice at home now. I particularly like the last days activities for bringing it all together."
"One thing I have noticed is a connection now with people that I never have had before. It is amazing how reading a face can also lead to a more in depth connection."
Our next Certification Workshop is
July 19 - 21, 2013. Space is limited so sign up now by calling Ann at 682-365-5298.

Greetings!
We have all been touched and possibly horrified by the events during the past few weeks of April. The alleged perpetrators' faces have been splashed in front of us on every news media outlet possible. Occasionally, the more recent terrorist are compared to the shooters in Newtown, Aurora, Tucson and maybe even the Oklahoma City bomber. How could they commit these heinous crimes? What do their eyes tell us? How have their brains become twisted in order for them to move forward with their evil plans?
Fortunately, for every one of these people, there are thousands, even millions of people that are upstanding citizens who love their country and work hard each day and are willing to reach out to help each other. The media attempts to balance the picture with reports of heroic actions taken by first responders. We heard about people in Boston literally tearing off their shirts to provide tourniquets for those profusely bleeding. These are our heroes.
These are our first responders and our protectors. This newsletter is dedicated to the "Faces of our Heroes." What face reading teaches us is that intense life changing events like the ones we have witnessed, always leave a mark on the faces of those affected. For a face reader, those new marks are not wrinkles of age but physical badges of honor.
MIT Hero, Sean Collier
Here is Sean Collier, the MIT officer who authorities say was gunned down by Dzhokhar and Tamerlan Tsarnaev three days after the bombing. His full, round face indicates he was a likeable man who could relate well to his fellow police and the students on campus. Many remember him as a man who always had a smile on his face. A man who could take the ordinary tasks that were assigned to him and actually look like he enjoyed doing them.
Sean's straight chin means that he was motivated by the causes, values and principals that he believed in and the goals that he set for himself. His compassion lines show that he has gone through difficult times, especially in his personal life. Consequently, he could relate to and understand the pain of others. His straight mouth indicates that he was a person who could be a careful listener and he would accurately hear what he was being told...not making it better nor worse than what was stated.
Perhaps the impact he had on the MIT community will be his legacy. Sean's untimely death has served as an impetus to create a new sense of solidarity on the campus. Someone said, "I feel people being closer to me. I am so touched, especially since my home is so far away in Rwanda. It is like a community and we have to stay stronger together. I have hope."
The Heroes of West, Texas
Dr. George Smith, the medical director in West, Texas was injured in the fertilizer plant when the windows blew in on him and the roof of the room he was standing in collapsed. He reported that the explosion sounded like a bomb and he was over-wrought with concern about other responders and the people and homes in close proximity to the fertilizer plant.
There is a film of his interview and as he is describing the scene, the emotional disappointment lines and compassion lines, especially on the right side of his face seemed to be growing deeper. More telling were the emerging courage lines over his cheeks. George has a very strong, wide face and has likely seen a lot of tragedy in his career, but we can easily see from the marks left on his face that this catastrophe has shaken him to the core.
Another hero on the scene is volunteer firefighter Marty Marak whose home was utterly demolished and his dog killed by the blast. But despite his own personal losses and the risk of more danger, Marak, together with many other volunteer firefighters and emergency medical personnel, rushed to the site of the explosion to help battle the terrifying blaze.
There were concerns that if the fires continued to rage that they would trigger yet another blast. Doubt, fear, worry, anxiety, stress, pain and despair can all be seen on the faces of these brave people. Their response to some of those events will leave permanent marks on their faces as a living testament to their courage.
The ultimate heroes in West, Texas are the 12 volunteer firemen and paramedics who raced to the fire at the West Fertilizer Company and did not return. Their faces have now become the shrines by which we will remember and honor their sacrifices forever.
Heroes in Boston
For every story that we hear about the victims of a tragedy there is also a story about the heroes who were there to help. These are the people who rush towards the danger with little or no thought for their own safety. Pictured at right are two such heroes who are racing to find medical attention for a bomb victim who lost both legs in the blast near the finish line at the Boston Marathon. Most of us would easily be able to read the urgency shown on their faces as they hurry to save the man's life, but if we met them on the street would we recognize that they are heroes?

There are numerous heroes who walk among us everyday but they are passed by and never even noticed. Face reading allows us to recognize these people instantly. In fact, being able to see the person's life story written on their face not only changes our perception of them, but also the way in which we interact with them. A deeper awareness of the difficulties the person has endured allows us to see them in a more compassionate light, even if we are not aware of the specific event.
Heroes in Our Midst
Of course face reading is not mind reading. We may be able to see the tremendous courage that a person had to muster in a life or death situation written on their face, but we will not know what the crisis was until we ask them. Knowing when and how to ask makes all the difference.
Tragedies always leave scars for both the victims and the heroes and even for those who were mere spectators. But the real healing only takes place when there is a level of understanding that allows at least a measure of acceptance. Feeling truly seen, acknowledged and understood creates a space that allows the person -- whether hero, victim, or spectator to finally tell their story.
When I see one of these heroes with their courage lines, survivor lines and compassion lines, I will give them an opportunity to tell their story. I will say something like, " I can see that you have gone through life events that would have killed some people," or "Your face says that your character was forged by finding the courage to overcome what felt like overwhelming adversity."
Sometimes they will get tears, other times they will start with, "I have never told anyone this before...", but there is always a healing that takes place. And in those moments of connection there is no giver or receiver but rather a moment of shared being and a deeper acceptance for us both.
Since we never know what incident may dramatically change our life, we only have the present moment to know, appreciate and love the people in our life. Everyone of us has the opportunity to be a hero for someone when we are willing to act and be there for the person in need.
Thank you for your interest. I welcome your comments, questions and observations. You can e-mail me directly at
mac@amazingfacereading.com
or my business partner, Ann Marks,
My goal is to develop and use Amazing Face Reading as a tool to see everyone more clearly and compassionately. I really believe we can understand every person we meet on a deeper level.
Sincerely,
Mac Fulfer
Amazing Face Reading