Upcoming Events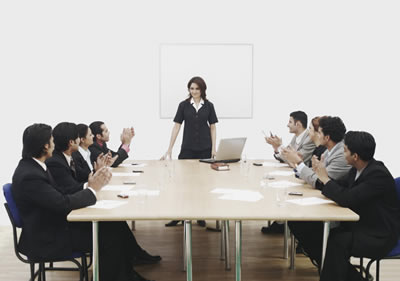 Our 3 hour evening classes begin this month on January 15th which is a Tuesday evening from 6:30 to 9:30 PM at the Courtyard by Marriott, University Drive. After an introduction there will be instruction followed by an interactive activity. Everyone will have their face read. It is a fun-filled evening you will not want to miss. There is limited space so make your reservation today. Call Ann at 682-365-5298. The charge is only $40 unless you bring a friend then it is $70 for 2.
Our next Certification Workshop is 5 - 7 of April. This 16 hour course will completely immerse you in Amazing Face Reading and you will leave reading faces. For more information go to our website or call Ann at
682-365-5298.
Don't forget, if you bring your own a set of flash cards to the workshop, you receive a $50 discount toward the cost of the workshop.
Greetings!
For most of us, New Year's is a time for reflection. We look back on the past year and consider its highs and lows and the significant events that made it memorable. For me, on the professional side, I feel good about making the dream of
Amazing Face Reading Flash Cards
come true. It had been a project several years in the making. Now, with these cards, Amazing Face Reading, at a professional level, is possible for everyone. Additionally, my book
Amazing Face Reading
was published as an E-book so that it is now available worldwide.
We also had two very successful Certification Workshops, a new web design, and the addition of an Amazing Face Reading facebook page. It feels like our family of excellent face readers is growing and I deeply appreciate those connections from all around the world. As an example of the doors that Face Reading opens, I am sharing in this newsletter the face of one of my new friends, Indika Rambukwella. Indika is an amazing chef who I met on the journey to Sri Lanka and with whom I now maintain a connection.
Another gift of face reading is being able to better understand and appreciate every person on the planet. I am including the picture of a Sri Lankan woman who has an incredibly hard life picking tea leaves to earn less than two dollars a day while enduring back breaking work. Face Reading continues to expand my world by focusing on the person and who they really are, rather than judging them by their social status. I feel an overwhelming sense of gratitude for them and the contributions their lives are making to the world.
Face Reading from a Picture
Indika, pictured here, is the top chef in one of the premier hotels of Sri Lanka. The food was incredible but what was more wonderful was this man and his staff. After I read Indika's face, he was struck by the accuracy of the reading. He could also see the potential for learning face reading in order to help him manage an enormous crew of kitchen help.
As a point of interest, when you are reading a photograph, ask yourself, "What part of the face is moving out towards the light ?" In face reading, the significance of the feature is increased as it protrudes. An easy trick in reading a photo is to just look for the shiny parts. On Indika we see a shiny spot on the ball on the tip of his nose. It indicates that he
inherited a creative or artistic gene and has a gift and appreciation for art and beauty. Every feature on our face has a genetic component either from birth or as an epigenetic response to the
environment. True to his face, all of Indika's dishes were not only delicious but magnificently and artistically displayed.
The next shiny spot we see on Indika's face is the will pad between his eyebrows. It indicates an incredible self will, which is an essential requirement to perform the difficult task he faces every day. He must bring forth a new and exciting presentation while getting the meal ready for hundreds of people on time. This feature also shows that Indika has an appreciation for proven systems and procedures and he wants them followed to the letter. While it might make him a demanding boss, the quality and consistency of his presentations is beyond question.
His chameleon eyebrows can keep people guessing as to what he thinks but at the same time they will enjoy his company and feel like he is one of them. Before I left his hotel, Indika gave me a box of hand made cookies from his pastry chef that I was able to share with the people in my group. Better yet, Indika and I have been in touch via e-mail. Just the other day he e-mailed me a picture of his lovely wife so I could read her face.
Making Universal Connections
Living in Texas, I have consumed more than my fair share of iced tea, but I never thought about where it came from until I toured the tea plantations of Sri Lanka. I gained a whole new appreciation for tea and what it takes to make it ready to send around the world. Each leaf is picked by hand by women who fill sacks strapped to their heads. It is tedious, back breaking work that requires a lot of effort and concentration to pick only the very best of the new leaves from each bush.
The face of one of these amazing people is pictured above. You can see that she has a gift for this type of work. She has a small nose which means she is a hard worker that can assign herself a tedious or boring task and keep on going. The freight train line between her eyebrows shows her capacity for intense, long term focus on detail.
She has a broad face with energizer bunny cheeks that sustain her for the long haul. Her years of picking tea leaves have taken a toll and it shows in her eye puffs. These eyelid puffs show that she has labored long and hard, despite her own need for rest and relaxation. Finally, we see on her face what is her driving motivation. Her broad nose shows she is a provider and a person who puts her family's interests first.
Our New Year's Resolutions
Almost every New Year's day, I resolve to eat less and exercise more. However, this year I was wondering if there was a way to set a higher goal. Self- improvement is certainly important but I wonder if my priorities could include a contribution toward the greater good of humanity. As a veteran face reader, I have looked closely at thousands of faces and I have come to see a universal desire that resides in the heart of almost every person on earth. We all need to be seen, valued, validated, understood, and accepted. We all need to feel that our life has worth. What if one of this year's resolutions was to address this need?
I believe each of us is yearning to be seen and liked and maybe even loved for who we really are. Each of us is hungry for connection and affection. Those with no need nor desire for connection with others tend to become sociopaths and often lose their way. Instinctively we know this is true. Yet, in our daily lives, without thinking about it, we will sometimes withhold a kind word, or gentle touch, or friendly smile. On the other hand, for every face I have read I have been rewarded beyond measure by the other person's appreciation for having been seen as they see themselves. A door to deeper connection almost always opens.
We often speak of something as having "face value". For a face reader, a person's innate value is written all over their face. Taking the time to share this information and in the process to connect and accept the other person changes the relationship. But, do our efforts to connect really matter? Truthfully we may never really know the impact of our efforts. However, reaching out to create a connection and acceptance with a total stranger or a family member, may do more to strengthen the tattered fabric of our society than all the other crime prevention schemes combined.
In the coming New Year I wish you a new start, a prosperous outcome for your endeavors, and dozens of new and important human connections.
Happy New Year!
Thank you for your interest. I welcome your comments, questions and observations. You can e-mail me directly at
mac@amazingfacereading.com
or my business partner, Ann Marks,
Your feedback is valuable. My goal is to develop and use Amazing Face Reading as a tool to see everyone more clearly and compassionately. I really believe we can understand every person we meet on a deeper level.
Kind regards,
Amazing Face Reading
817-336-3445