Next Class is
January 15, 2013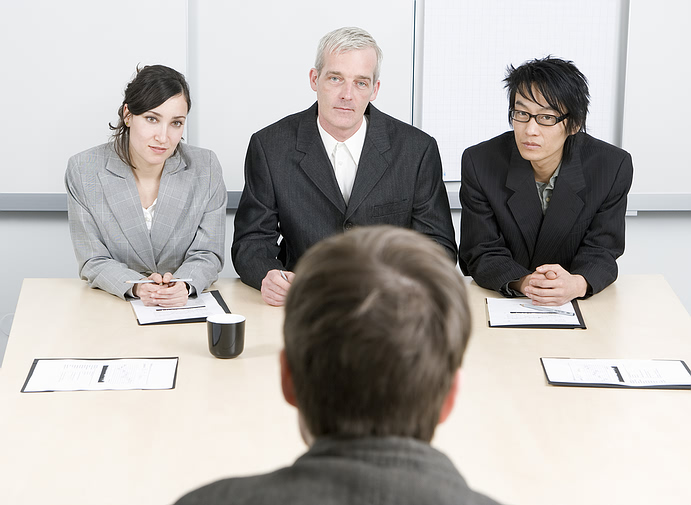 Please plan to attend our next Amazing Face Reading Class from
6:30 - 9:30 PM at the Courtyard by Marriott located at
3150 Riverfront Dr.
Fort Worth, 76107.
Even if you have attended before, each class is different. Reservations are required.
Call 682-365-5298
Workshop Feedback
We continue to receive positive feedback from the participants of our October Certification Workshop. Just today
I
had an e-mail from Andrew. He wrote:
"I made my first hire with the firm, a young woman with a 2 year old child who got her undergraduate degree and is wrapping up her master's ... she has the lines above her lips ... I used the Mac "you look like someone with courage." I was using the reading to encourage her to press on with the job ... there is a ton of rejection, and also becoming completely incompetent can wreak havoc on your anyone's self-esteem.
She started tearing up ... she went deeper than what I thought regarding the specifics of her family, loss of loved ones, and more. I would not have found that out for a long time (if at all,) and because it came up so quickly in our partnership we have bonded... a couple of the other teams see the connection.

Dear (Contact First Name),
I had the good fortune to spend the last couple weeks of November in Sri Lanka. It is a fascinating island nation filled with friendly people, vast jungles, epoch ruins, and exotic wildlife. My journey took me from the historical ancient cities of the North, to the Buddhist and Hindu temples in Kandy, to the highlands with their vast tea plantations, and finally to the Southern shore ravaged by the catastrophic 2004 tsunami. At every turn of the trip, I met interesting people and read many wonderful faces while making new life connections.
One of my new found friends is Lalith , our tour guide, who is blessed with a deep love and knowledge of his country which he was proud to share. Fortunately for me, most people in Sri Lanka speak English since it is taught to every child in school. However, it was the faces of the people that captivated me the most. Interestingly, as you will see, humans were not the only faces that I read in Sri Lanka. Finally, in the third section I want to share some new insights about face reading that I gleaned from reading
Incognito
the new book written by the neuroscientist, Dr. David Eagleman.
Our Guide, Lalith
Lalith is a man of courage who really stepped

up to the plate to take on a group of American tourist when the original guide was not able to give the tour. It was our destiny to meet and connect in a profound way through face reading. Lalith's forehead showed that he gets what he goes after. His eyebrows convey a powerful intellect while his broad nose suggests that he is a provider. Moreover his nostrils indicate a generosity to those he cares about and who are under his umbrella. His wide face sustains him for the long haul and his abundant eyelids reveal his capacity for loyalty and commitment. He actually grew his beard during the trip which gave his tender-heartedness some protection.

It did not surprise me when Lalith offered his life experience as a validation of what could be seen on his face. He is a man that is willing to give. He helps everyone in his immediate family and his surrounding kinfolks. Although he is not rich in tangible goods, he has a spiritual depth that speaks loudly of his Buddhist beliefs. Because he is always giving to all those he cares about, often he does not receive the acknowledgement that he deserves. Besides telling us about his country, he occasionally sang some of the native songs that are sung locally when the workers are tilling the land and picking the tea leaves.

The time we spent on reading his face was a rich reward for me. I could see that it touched a chord deep within him that was immediately appreciated. Lalith, like most of us, was hungry to be seen and validated for who he truly is rather than taken granted for what he does. The exchange we experienced was a great gift for each of us. There is no doubt, I have a new friend forever in Sri Lanka.
Sri Lanka Monkey
At the Safari Lodge in Yala National Park we seemed to be overrun by these fine creatures. The grey langur monkeys were not the least bit afraid of humans. They were actually were quite demonstrative when one of the hotel employees tried to shoo them away. The result was an attack by the monkeys on the furniture around the swimming pool. Many chairs got tossed and they came back to the same area promptly as if to say, "This is our turf."
I had my own face to face encounter after lunch when I went up to the observation deck that afforded a 360 degree view of the surroundings. A few monkeys were already perched in the area and had knocked over some of the heavy bar chairs. I picked up one of the chairs and proceeded to sit on it. However, the monkey pictured here clearly had a different idea about who got to sit in that chair. He came over and stared up at me and proceeded to urinate at the foot of the chair. He smiled just to show me his teeth and then began grabbing the leg of my jeans. There was no contest, I read his face and moved away promptly. Seconds later he was proudly sitting on the chair. We are not the only species of face readers.
Our Zombie Brain
I took a wonderful book, Incognito , by Dr. David Eagleman, a neuroscientist, to pass the time on the long flights to and from Sri Lanka. I found it truly insightful and I would highly recommend it to anyone who is interested in understanding more about themselves and who they really are. The author proves that our conscious mind, while brilliant, is limited and operates too slowly to be used in the vast majority of life situations. We couldn't even ride a bicycle if we had to be constantly thinking about everything we were doing. The solution is that our conscious mind, through repetition, creates subconscious auto-pilot programs which Eagleman calls "zombie" programs. These zombie programs take over whenever we need to do something quickly and efficiently and operate outside our conscious awareness.
While I didn't realize it at the time, the reason for the creation of the Amazing Face Reading Flash Cards is to be able to quickly drill down and burn into existence a zombie program that will remain with you for the rest of your life. Like knowing how to ride a bicycle or remembering your multiplication tables, they stay with you and are ready to be used when called upon. The flash cards give you the ability to repeat and test the information until they become locked into a zombie program that gives you a lifetime gift of instant facial recognition.
Practice with these cards provides the ability to expertly read a face in less time than it takes to shake hands. In every land that I have traveled, face reading has opened doors and created lifelong connections. You will be able to see and understand the other person the way they see and undersatnd themselves. In my experience, Face Reading provides a depth of understanding often better than that of even a best friend. And, it will open the door of connection with every person you meet.
Happy Holidays,
Mac
Please take a look.
Thank you for your interest. I welcome your comments, questions and observations. You can e-mail me directly at
mac@amazingfacereading.com
or my business partner, Ann Marks,
Your feedback is valuable. My goal is to develop and use Amazing Face Reading as a tool to see everyone more clearly and compassionately. I really believe we can understand every person we meet on a deeper level.
Kind regards,