1:1 HEADLINES
Here are a selection of recent 1:1 news stories we think will interest you!







We post the most up-to-date 1:1 news on our
website
. Check back frequently!
WE WANT TO HEAR FROM YOU!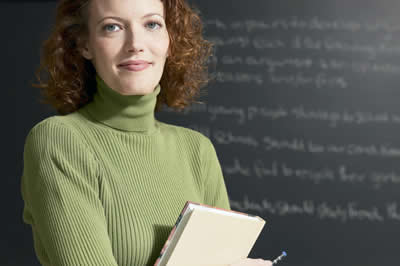 We are currently compiling a list of constructivist, creative software tools for iPads and other tablets. What have you been using? Click here to share your recommendations!
Please email us at
service@aalf.org
and let us know if you have a topic or story you'd like to share with the AALF community. The more we share, the more we'll learn!
CONTRIBUTING TO AALF
The AALF worldwide newsletter readership continues to grow. With this in mind, we would like to invite foundation members to contribute to the newsletter. We are currently looking for articles on the following themes:
Current Issues in 1:1
Student Voice
New Learning Spaces
Teaching Practices & 1:1
Learning Frameworks
Research on 1:1
Action Research on Innovative Practices (Teaching Practices, Professional Learning, Project-based Learning, etc.)
If you have something you would like to contribute, please send a brief (50 word) article summary, along with your contact information, including your organization and title, to Justina Spencer (jspencer@aalf.org). We look forward to hearing from you!
AALF COACHING
AALF coaches provide support for educators at all levels and, working either individually or in expert teams, coaches and consultants support educators and policy makers at every phase of their 1:1 initiative.
For additional information regarding AALF coaching support, go to the Coaching and Mentoring Services page of our website, or contact Karen Ward at service@aalf.org
Coaching Services now available in Australia. For more information, contact: Susan Einhorn at seinhorn@aalf.org
WE'RE LOOKING FOR YOU!
We're currently looking for new 1:1 coaches to join the AALF team! If you're interested, please send a resume, describing any coaching and other relevant experience. If you have questions, please don't hesitate to write us by clicking here!
Has your school or district switched from laptops to tablets or laptops to iPads? What have your experiences been?
Click here to share your expertise!
What type of evidence do experienced 1:1 schools rely upon to prove that 1:1 has helped their students?
If you have any experience or thoughts on this question, please click here and share it with the AALF community.
Thanks for sharing!











The Foundation thanks all its partners for their ongoing support.



Greetings!
Welcome to the November edition of the AALF newsletter!
This month we have an editorial by Bruce Dixon, President of AALF, who writes about the choices educators face as technology begins to change learning and schools. We also have an editorial by Susan Einhorn, Executive Director of AALF, who asks what are the essential conditions for change. In articles by Arlene Borthwick, Associate Dean, and Randy Hansen, Associate Professor at National Louis University in Illinois, we explore a professional development program aimed at preparing teachers for a 1:1 environment. Nils Ahbel, mathematics teacher at Deerfield Academy, shares his views on the current calculus curriculum and calls for 'quantitative literacy' while creative learning strategists Barbara Bray and Kathleen McClaskey write about the stages of personalized learning. You'll also find an announcement concerning GenYes' recent partnership with Oba. Last, but definitely not least, you'll find some of our regular features: Have Your Say (previously Survey Says) and Share Your Expertise.
Click on the link at the end of each article to read it in its entirety on our website. You can comment or add your stories to any of these articles. We would love to hear from you!
Enjoy!
Justina Spencer
AALF Communications
Be sure to follow us on:
HAVE YOUR SAY

What are your essential conditions for change?
Let us know by responding to our 10-second poll!
And,
What do you find most challenging in your role as a 1:1 educator?
Let us know by responding to our 10-second poll!
Thus far it seems that developing engaging curriculum that best utilizes technology is the most common challenge facing educators. Do you agree? Let us!
We'll post the results in the upcoming newsletter! Thanks for participating!
TAKING THE FORK IN THE ROAD
In this editorial,
Bruce Dixon
, President of the
Anytime Anywhere Learning Foundation
,
discusses how, after years of taking the same road in our schools, providing technology but not changing practice, we have reached a fork. Click here to read more of Bruce's thoughts on the fork in our 1:1 road
!
ESSENTIAL CONDITIONS FOR CHANGE

In this editorial, Susan Einhorn, Executive Director of the Anytime Anywhere Learning Foundation, asks 1:1 teachers what their essential conditions for change are. She begins the conversation by discussing one teacher's thought-provoking response to this question. Click here to learn more!
TRANSFORMING THE ELEMENTARY EDUCATION LEARNING ENVIRONMENT

In this article,
Randy Hansen
and
Arlene Borthwick,
Associate Professor and Associate Dean, respectively, at National Louis University in Illinois, discuss NLU's elementary education program. Specifically, they discuss the professional development cohort designed to prepare teachers for a
1:1 iPad environment
. Click
here
to learn more about NLU's iPad proficiency program!
MATHEMATICS CURRICULUM: IT'S TIME FOR A CHANGE


In this article,
Nils Ahbel
, a mathematics teacher at Deerfield Academy in Massachusetts, discusses how the majority of mathematics curricula and assessment is based on traditional Calculus "skill & drill" methods. According to Nils, more attention needs to be paid to making students quantitatively literate by focusing on topics that are relevant to their everyday lives. Click
here
to read more about Nils' thoughts on quantitative literacy.
TEACHERS AND LEARNER ROLES CHANGE IN 1:1 PERSONALIZED LEARNING ENVIRONMENT

In this article Barbara Bray and Kathleen McClaskey, Creative Learning Strategists at Personalize Learning, discuss how simply giving students technology does not necessarily mean that their learning is personalized. Here they share the Stages of Personalized Learning, which
was developed to provide a process that defines how teacher and learner roles change when learning is personalized.
Click
here
to learn more about the Stages of Personalized Learning.
COME JOIN US ON SCOOP.IT!

Have you been following us? Come join the conversation! Scoop.it is an easy, visually appealing way to share pertinent ideas with followers who share common interests. Check out our Scoop.it page and see for yourself!

Here are some Scoop.it articles we've shared recently:

Can Programmers be Artists, Too?

How To Think Like Leonardo Da Vinci

8 Entrepreneur's Opinions on Tech Education Options Available Today

My Kids Are Illiterate. Most Likely, Yours Are Too


Do you have any suggestions for Scoop.it topics to follow? Or suggestions of other curatorial sites? Click here and share them with the AALF community!
OBA EMBASSADORS - STUDENTS LEAD THE WAY TO ONLINE LEARNING
Our friends at
GenYes
recently announced a partnership with Oba, a global cloud-based learning platform provider of the University of Oregon. This partnership will teach students to lead online learning efforts in their schools. Together, Generation YES and Oba will deliver a free interactive project-based online curriculum to train Student Technology Leaders (STLs) from grades 4-12 to lead and support technology efforts in their schools. Click
here
to learn more about Oba Embassadors!
CONVERSATION STARTING POINTS
Get the conversation started with this month's quote from Richard Elmore,

the Gregory R. Anrig Professor of Educational Leadership at the Harvard Graduate School of Education, and is taken from

"What Would Happen if We Let Them Go?"

"As I read the collected entries in the Futures of School Reform Blog, they seem bright, energetic, combative, and optimistic about the future of the enterprise of American public schooling. I wonder, as I read them, whether the writers are aware of what classrooms in American secondary schools actually look like--the dismal, glacial, adult-centered, congenially authoritarian, mindless soup in which our children spend the bulk of their days. I wonder whether people are aware of how robust the old "bargain" is in the face of so-called "high stakes accountability;" how little the monolithic beast of American secondary education has been affected by the bright, high-minded optimism of professional reformers; how little the exemplars that professional reformers use to justify their role in society have actually affected the lives of adolescents.
I wonder, finally, what would happen if we simply opened the doors and let the students go; if we let them walk out of the dim light of the overhead projector into the sunlight; if we let them decide how, or whether, to engage this monolith? Would it be so terrible? Could it be worse than what they are currently experiencing? Would adults look at young people differently if they had to confront their children on the street, rather than locking them away in institutions? Would it force us to say more explicitly what a humane and healthy learning environment might look like? Should discussions of the future of school reform be less about the pet ideas of professional reformers and more about what we're doing to young people in the institution called school?"
What do you think? Are American high schools so dismal? Are professional reformers oblivious to the real needs of students? Are our expectations - for high schools, for students - too low? We want to hear from you! Click here to share your thoughts on Elmore's views.
Do you have any particularly inspiring education quotes to share?
Email us
and we'll spread the word!
EVENTS
Check Events on the AALF website regularly to keep up-to-date on other events of interest to the 1:1 community.
December 6-8, 2012
Flat Classroom Conference- Europe 2012
Dusseldorf, Germany
The Flat Classroom Conference is a unique event that includes students and educators to envision the future of education as they use leading technology tools such as wikis, blogs, social networking and digital storytelling.
January 13-15, 2013
ASB Un-Plugged Impact 2013: Effecting Change with the Brain in Mind
Mumbai, India
ASB Un-Plugged Impact 2013 connects biology and cognitive science with educational practice. Impact 2013 is a forum for educators to learn about neuroscience's growing knowledge of how the brain develops and functions, and the implications for pedagogy and the classroom.
February 4-6 & April 1-3, 2013
Cincinnati Country Day School Tablet Conferences
Cincinnati, Ohio
Cincinnati Country Day School's Tablet conference will introduce you to Tablet PCs and will give you the freedom and flexibility reach beyond the machine and focus on your students' learning.
July 9-12, 2013
Constructing Modern Knowledge Conference
Manchester, New Hampshire
Constructing Modern Knowledge is committed to making connections between child-centered learning theories and the creative construction of knowledge with computers.
July 14-17, 2013
Memphis, Tennessee
The Lausanne Learning Institute is an international think tank for schools. The Lausanne Learning Institute offers over 200 breakout sessions - from hands-on events to lectures, discussions and networking. Conference sessions meet the needs of educators, administrators, technology integrationists, technology support personnel and more.