News from CustomVault
for the Pharmaceutical Industry
Hydrocodone Combination Drug Update
Like many of our customers, CustomVault has been holding its breath since the January advisory panel recommendation to move hydrocodone combination drugs from Schedule III to Schedule II. The writing appears to be on the wall. While widely debated for years, the shift is now supported by many within the FDA, DEA, and legislature. Indeed, Reps. Vern Buchanan (R-Fla.) and Edward Markey (D-Mass.) sent the FDA a letter in January urging the agency to follow the recommendations of the advisory panel, citing the epidemic nature of prescription drug abuse. "It has been 14 years since the initial petition requesting that the FDA and the Drug Enforcement Agency evaluate the proper scheduling of hydrocodone combination drugs," Buchanan, Markey and five senators wrote. "In those 14 years, there have been a staggering number of hydrocodone related deaths and a drastic increase in non-medical users of these products."
The FDA is responding thus far by managing expectations. While action is likely, it may not be quick. In a response letter dated March 5th and quoted in The Hill, Michelle Mital, the acting associate commissioner of legislation at the FDA, stated, "The FDA shares your concerns regarding prescription drug abuse. We are strongly committed to finding ways to reduce misuse of those medications."
Read More.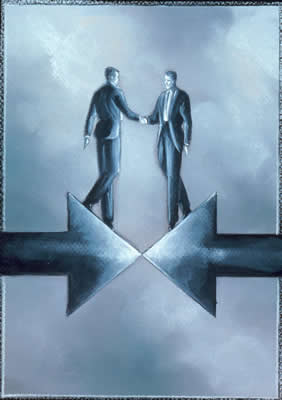 The Changing Face of the Pharmaceutical Industry
Interphex 2013 was an enlightening opportunity for CustomVault to engage with a number of pharmaceuticals. We appreciated customer insight into the flurry of activity in pharmaceutical security this year. What are the trends?
Vault expansion, vertical integration and adoption of electronic and other security.
Vault Expansion.
Yes, we regrettably talked to some that are actually tearing down vaults in response to changes in infrastructure and regional needs, but many others who have modular installations are instead relocating them to accommodate geographic shifts in demand. And even more customers are either adding to their vault line-up and/or expanding vault storage to accommodate the growing number of new Schedule I and Schedule II pharmaceuticals.
CustomVault provides an expert, consultative approach to the design, manufacture, delivery and assembly of modular vault systems.
Offering a full line-up of complementary security products including cages, mantraps, bullet resistant equipment, video surveillance, intrusion alarm systems and access control, allows us to offer our clients complete security solutions. Learn more about us by visiting our Website .

Best Regards,
Rebecca Cicarelli
Marketing Director, CustomVault


Security Insight:
Perimeter Security - Are We Tough Enough?
The vast majority of pharmaceutical facilities utilize perimeter security in one form or another. But a fence alone is no longer considered sufficient.
Strategically placed lighting with both ground and roof triggers and monitored video surveillance are now prevalent in the pharmaceutical space. These are basic elements in fighting external threats to pharmaceutical supply, as prompted by the uptick in high profile heists in the last decade. Specifically, they target drop-ins and bay entry breaks.
But how can a focus on the perimeter impact the less visible form of loss: internal theft.
| | | |
| --- | --- | --- |
| | | |


The Word On...
Bullet Resistance
True or false? Bullet resistance means the same thing as bullet proof.
False. Many think they are one in the same, but they are indeed not. Bullet resistance simply slows down an assault. How much? That depends on BR materials and ballistics.
When classifying bullet resistance, most rely on Underwriters Laboratories test results, and specifically UL 752, which dictates ballistic and forced entry protection requirements for materials. There are 8 levels of protection, with varying thickness and weight to (1)manage the impact of different bullets/guns, (2) enable visual and audio clarity and (3) affect ability to withstand span and wind effects.
Read More.