Welcome!
Please review The Church of St. Michael & St. George's weekly e-newsletter to keep abreast of our events. Visit our online calendar for event
If you or someone close to you has had a change in circum-stances [in the hospital, moved to a nursing home, etc.], please call the Church at 314.721.1502, so we can keep CSMSG in your life.
Recent
Transitions
Baptisms
Deaths
Barbara Veron
Weddings
Questions?
The Church of
St. Michael &
St. George
"Living Christ in This World"
HS Mission Team members hanging out on the beach in Grand Haven by Lake Michigan.
Sunday Liturgy Schedule
8:00 AM Holy Eucharist I

10:00 AM Choral Eucharist I
5:30 PM Holy Eucharist II

Prea
c
hing Rota
July 28 The Rev. J. Michael Wheeler
August 4 The Rev. Andrew J. Archie
August 11 The Rev. Andrew J. Archie
August 18 The Rev. Jedediah W. Fox
Sunday Adult Education
Rectorless Forum
Sunday, July 28, Garret Adkins will lead the Rectorless Forum.
The Forum meets in the Taylor Room at 9 AM.
Upcoming Forums
August 4: Fr. Jed Fox: "Anglican Spiritual Tradition II: Revolutions Glorious, American and Otherwise"
The Rector's Forum
The Rector's Forum is in recess until the fall.
Adult Education
Women's Bible Study
Fridays 7:30 AM
Sverdrup Room
The Women's Bible Study/Breakfast is on an August hiatus...it will resume the first Friday after Labor Day.

Generations of Giving Campaign Update
As of Monday we have received $77,884 in additional pledges and/or gifts to bring us to a total of $1,923,797.
Many thanks to all of you for your generosity. We are much closer to our goal of $2,039,000.
A glance at the CSMSG website, a walk into the Great Hall on Sunday morning, or a conversation with the receptionist about what has gone on at the church on any given weekday proves that The Church of St. Michael & St. George is thriving! Today CSMSG and its people are involved in mission work in Nicaragua, in downtown St. Louis at Gateway 180, and within our own walls with fellow parishioners.
Only a healthy parish filled with faithful and committed members, who give sacrificially not once, but year after year to support the whole church can ever hope to have the sustained ablility to do these good works. These are the marks of a true church serving in Jesus' name. Thank you for your pledge!
Seeds for Growth!
Wonderful stories are unfolding in our church every day: Stories of faith, devotion, and love for our neighbors. Great things truly are happening here. But if CSMSG is to continue with great things, if we are to continue to grow, we need your help.
Please pick up a CSMSG business card(s) from the "planters" located in the Narthex and Great Hall. Plant one of CSMSG's "Seeds for Growth" in the hand of a friend who is looking to be a part of a wonderful story and a church community. We need your help to help us grow!
THE HOLY LAND
plus
OPTIONAL 3 DAYS/2 NIGHTS EXTENSION
in JORDAN
Hosted by
The Rev. Mike Wheeler,
The Church of St. Michael & St. George
$3,299 PER PERSON, INCLUDES AIRFARE
10 DAYS: DECEMBER 2 - DECEMBER 11, 2014
INCLUDING: Round-trip Airfare from St. Louis, First-Class Hotels, Daily Breakfast & Dinner, Comprehensive Sightseeing, and much more!
Walk where Jesus walked...Cruise the Sea of Galilee...
Visit Nazareth...Climb the Mount of Olives & view the Old City of Jerusalem...Walk the Via Dolorosa to the Church of the Holy Sepulchre...Visit Bethlehem's Church of the Nativity
FOR MORE INFORMATION CALL:
The Rev. Mike Wheeler at 314.721.1502, ext. 4042 or e-mail: mwheeler@csmsg.org
A general interest and informational meeting will be held Sunday afternoon, September 8, at 5 PM in the Taylor Room of the Church. Refreshments and appetizers will be served.
Please RSVP to reception@csmsg.org or 314.721.1502 by Friday, September 6.
This Week
Sunday, July 28
Rectorless Forum
Garret Adkins will lead the Rectorless Forum this Sunday. The Forum meets in the Taylor Room at 9 AM.
Sunday, August 4
Welcome Back Rector Ice Cream Party
Stay for ice cream in the Page Garden on Sunday August 4, following the 10 AM liturgy. Let's catch up with our Rector and hear about church life in Maine. See you at the party!
Friday, August 9
ECM Birthday Party
5:45 PM Family Court Center
You are needed at the ECM Birthday Party! The Church of St. Michael & St. George is sponsoring a birthday party for the children in the St. Louis County Juvenile Detention Center and we would love your help making this party special for struggling youth. Please join us on Friday, August 9 at 5:45 PM in the lobby of the Family Court Center at 501 S. Brentwood. We play BINGO with the children, sing Happy Birthday, and serve pizza, cake, and ice cream. You must be over 21 years old to participate. Please call Mary Kay Digby at 314.678.8800. Thank you!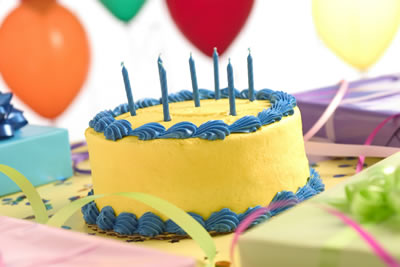 Sunday, August 18
Newcomers Brunch
All newcomers are welcome to attend the Newcomers Brunch, to be held on August 18 in the Taylor Room immediately following the 10 AM liturgy. This brunch is a great way to meet other newcomers, staff, and clergy. RSVP to Laurie at Laurie@csmsg.org or 314.721.1502.
Save the Date!
Sunday, September 29 - St. Michael's Sunday Picnic and entertainment
Saturday, October 26 - CSMSG Progressive Dinner
More information to be announced!
April 5, 2014
New Date for the Women's Retreat
April 5, 2014 is the new date for a One-Day Women's Retreat at The Church of St Michael & St George. This will be in place of the previously scheduled weekend retreat on March 14-15.
Please mark your calendars for April 5.
More information will follow.
Church School
Summer Schedule Continues
The Summer Schedule continues for the Church School children, Preschool-3rd Grade, in the undercroft. The children will hear a lectionary-based story and enjoy a snack, craft, and movie. They will join their parents in Church at the time of the Peace.
Youth Ministry
Farewell to Buzz
The Youth Ministry Program would like to thank Buzz Matthews for his time here as our Youth Minister. We are going to miss him and wish Buzz and his family all the best!
Sunday Night Bible Study at Kayak's Coffee!
Sunday Night Bible Study at Kayak's Coffee will conclude Sunday, July 28! Meet Buzz at Kayak's to read and discuss the Book of Revelation. We will meet from 6-7:30 PM at Kayak's on the corner of Skinker and Forest Park Parkway.
Small Group Lectionary Reading
Each Sunday, the YM sponsors an informal gathering for all 6th-12th graders and other interested parishioners to read and discuss the day's lectionary readings. We meet every Sunday from 9:30-9:55 AM in the Davis Garden (or in the Sverdrup Room in case of inclement weather). All are invited to grab a doughnut and participate!
The Youth Ministry wants to be your friend!
FRIEND us on Facebook at
http://facebook.com/csmsgyouth
.
We Need Your Old Eye Glasses!
In the Church Library, a downtown Lion's Club box is available to collect donations of old prescription eye glasses. Donated eye glasses will be sorted and sent to people in other countries who need but cannot afford them. If you have any questions about this program, please contact Ralph Lewis at 314.239.6023 or lewisralphe@gmail.com. Clear out some drawer space while improving someone's eyesight!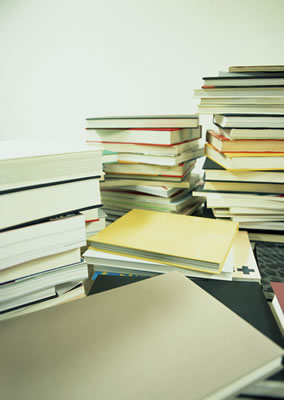 Gateway 180 Book Drive!
Gateway 180, a local homeless shelter The Church of St. Michael & St. George often supports, is in need of books! A collection basket has been set up in the Church library to collect your gently used books. Children's books and books including African-American characters are especially appreciated.
The Church will be collecting book donations throughout the year. Please contact Miranda Martin with any questions at mmartin.9080@gmail.com.
Canterbury Bookstore
Canterbury Bookstore has many great ideas for summertime reading and your spiritual journey. Here are some suggestions. Be sure to stop by and investigate even more.
A Traveler's Prayer Book contains prayers, Bible readings, meditations, and psalms for use while traveling. This beautiful little book is a devotional treasure that is indispensable and valuable companion for all who travel.
TRILOGY: A Story of Three Parishes, by Harriet Davidson, is the history of The Church of St. Michael & St. George and the three congregations of its past...a fascinating, well-written account with lots of pictures that add warmth to this retrospective.
The Episcopal Handbook is back in stock. The Episcopal Handbook provides historical and theological information about the Episcopal Church alongside fun-filled facts and practical tips on being a churchgoing follower of Jesus Christ. Complete with illustrations, this resource presents a combination of vast truths, complex details, and bits of humor about the Episcopal understanding of the Christian life.
Children's book recommendations:
My Little Golden Book About God by Jane Werner Watson and illustrated by Eloise Wilkin is a simple classic filled with a tender message and delightful illustrations every child will enjoy. Children have loved Little Golden Books for over 60 years. They are timeless treasures.
The Canterbury Bookstore will be closed during the weekdays from August 3 through September 9. Please visit the Bookstore on Sundays through the summer. We look forward to serving you.
August Hours
Sunday 9-11:30 AM
Bulletin Board


Spiritual Direction
Spiritual direction offers the participant the opportunity to be accompanied and guided on his/her spiritual journey toward God through confidential one-on-one meetings with a spiritual director. Nicki Gillis is CSMSG's spiritual director and is available to meet with those interested in exploring this personal approach to understanding our spiritual lives. Contact Nicki at 314.863.0407 or nickigillis@att.net.
E-Letter/Notice Information
Please send any new information that you would like to go into the notices or e-letters to Debbie at communications@csmsg.org. The deadline for the e-letter/notices is Wednesday at Noon. Please keep the information concise. Thank you.
Instant Web Connection to CSMSG!
Notice that strange symbol on the back of the service leaflet? That's a Quick Response (QR) Code! If your smartphone has a scanner app, scanning the image will automatically direct you to the CSMSG website, where you will find links to our weekly updates, calendars, service times, sermons, and news.
The Knitting Ministry
The Knitting Ministry has been active at CSMSG since 2004. Its mission is to offer love, comfort, and prayers to fellow parishioners and friends through knitted objects: Mantles of Comfort, Baby Blankets of Love, and Chemo Caps. On the second Saturday of the month, there is a luncheon gathering where knitters share experiences, get to know one another, and knit together. Prayerful knitting nurtures the knitters as well as the recipients of the knitted objects. For more information, contact Nicki Gillis at
nickigillis@att.net
.
Please be considerate of our neighbors on Ellenwood and Wydown. Take advantage of the complimentary valet parking on Sundays and do not park in front of driveways.
Valet Parking
Valet service by Midwest Parking will be available on Sunday mornings for elderly parishioners and those with special needs. This valuable service is being provided by an anonymous benefactor. Thank you for this very generous gift!
Altar Flowers
Please consider giving flowers in celebration of a special event, in honor or in memory of a loved one. Order forms are available near the Ellenwood Narthex.
Birth Announcements Needed
Please contact Debbie Fenner at debbie@csmsg.org or 314.721.1502 when there is a birth in your family, so we can properly welcome the new baby into the parish family.
CSMSG Pre-Primary Enrollment
We are currently accepting applications for our parish's two pre-primary programs: 18-24 months on Thursday and Friday mornings from 8:30-11:30 AM, and two to three years on Monday through Wednesday mornings from 8:30-11:30 AM. We are also offering a five-morning schedule for both classes. Our programs are taught by a degreed teacher and have proven quite successful sinc
e their inception. For more information, call Carol at 314.721.1502.
The Servers Guild
The Servers Guild provides a unique opportunity for students from 6th through 12th grades to participate in the Sunday liturgies and gain a deeper appreciation for our traditions and style of worship. If you would like to join a group of young people who are dedicated to enhancing the worship experience at CSMSG, contact Fr. Mike Wheeler
.
Altar Guild

The Altar Guild invites you to deepen your spiritual life and connection to the liturgy by becoming a member. This ministry is dedicated to the service of God by lovingly preparing the altars. Many hands are needed, both weekdays and Sundays, to care for the linens, candles, and silver. Contact Caroline Sheehan at 314.537.3853 or csheehan3@me.com for more information on becoming a member!