Welcome!
Please review The Church of St. Michael & St. George's weekly e-newsletter to keep abreast of our events. Visit our online calendar for event
Let us know...
If you or someone close to you has had a change in circumstances [in the hospital, moved to a nursing home, etc.], please call the church at 314.721.1502, so we can keep CSMSG in your life.
Recent
Transitions
Baptisms
Deaths
Marjorie Sheldon
6.27.13
Weddings
Questions?
Call us at 314.721.1502 or e-mail laurie@csmsg.org
The Church of
St. Michael &
St. George
6345 Wydown Blvd.
PO Box 11887
Clayton, MO 63105
314.721.1502 (p)
314.721.4670 (f)
"Living Christ in This World"
MS Mission Week on Facebook
Sunday Liturgy Schedule
8:00 AM Holy Eucharist I

10:00 AM Choral Eucharist I
5:30 PM Holy Eucharist II

Prea
c
hing Rota
July 7 The Rev. Jedediah W. Fox
July 14 The Rev. J. Michael Wheeler
July 21 The Rev. Canon E. Dan Smith
July 28 The Rev. J. Michael Wheeler
Sunday Adult Education
Rectorless Forum
Please note: There will be no Rectorless Forum held on July
7.
John Tyler will lead the Rectorless Forum on Sunday, July 14. His topic will be "Henry VIII's Quest for an Annulment and the Church in England's Break from Rome: How It Really Went Down, and Why." The Forum meets in
the Taylor Room at 9 AM.
The Rector's Forum
The Rector's Forum is in recess until the fall.
Adult Education
Women's Bible Study
Fridays 7:30 AM
Sverdrup Room
"I, too, decided to write an orderly account for you...so that you may know the truth..." Learn about the ministry of Jesus in Galilee as we study the Lectionary C readings for Sunday (roughly Luke 7-11) under the direction of Fr. Mike Wheeler. All women are welcome for these study sessions at 7:30 AM in the Sverdrup Room for nourishment of the body (a light breakfast) and the soul. We will finish by 8:30 AM.
Please note: The Women's Bible Study will meet in the Library until further notice.

Generations of Giving Campaign Update
We have received 373 pledges/gifts for a total of $1,906,223. The goal is $2,039,000.
Thank you for your pledge; it supports our commitment to be a flourishing, vital parish, evangelically, educationally,
and pastorally!
Seeds for Growth!
Wonderful stories are unfolding in our church every day: Stories of faith, devotion, and love for our neighbors. Great things truly are happening here. But if CSMSG is to continue with great things, if we are to continue to grow, we need your help.
Please pick up a CSMSG business card(s) from the "planters" located in the Narthex and Great Hall. Plant one of CSMSG's "Seeds for Growth" in the hand of a friend who is looking to be a part of a wonderful story and a church community. We need your help to help us grow!
This Week
Thursday & Friday, July 4-5
Offices & Building Closed
The offices and building of The Church of St. Michael & St. George will be closed for Independence Day.
Sunday, July 7
Rectorless Forum
There will be no Rectorless Forum held on Sunday, July 7.
Tuesday, July 9
Steak & Stories
The Steak & Stories main summer event is right around the corner! Our Summer BBQ will be held on Tuesday, July 9 from 6-8 PM. Bill McNew has again kindly offered to host the Steak & Stories summer event at his home in Creve Coeur, located at 278 Runnymede Dr. 63141. We will have food, drinks, and plenty of time to catch up with each other (and hopefully, great weather!). We will not have a scheduled speaker at this event, so we welcome all attendees to join in and share some great stories with the gang. This will be an event you will not want to miss!
The cost is $20 per participant. Please RSVP by July 8 at Noon to Ann at reception@csmsg.org or 314.721.1502.
Friday, August 9
ECM Birthday Party
5:45 PM Family Court Center
You are needed! The Church of St. Michael & St. George is sponsoring a birthday party for the children in the St. Louis County Juvenile Detention Center and we would love your help. Please join us on Friday, August 9 at 5:45 PM in the lobby of the Family Court Center located at 501 S. Brentwood. We will play BINGO with the children, sing Happy Birthday, and serve pizza, cake, and ice cream. You must be over 21 years old to attend. Please call Jeff Fabbiano at 314.678.8800 if you have any questions. Thank you!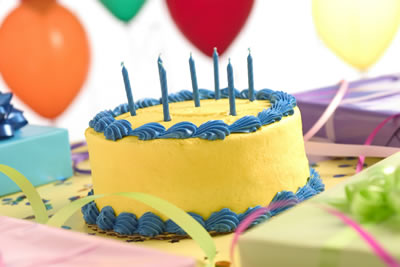 Friday & Saturday, July 12 & 13
Second Suitcase Packing
Taylor Room
We'll be packing "Second Suitcases" to Nicaragua on Friday, July 12 from 4-9 PM and Saturday, July 13 from 9 AM-2 PM in the Taylor Room. Many hands make the work light! Please join us!
Saturday, July 20
Hunger Ministry Sandwich Making
10 AM Taylor Room
Sandwich Making will take place July 20. All parishioners are invited and encouraged to join the St. Michael's Hunger Ministry on the third Saturday of each month from 10-11 AM in the Taylor Room to make sandwiches for the Bridge and FOCUS St. Louis clients.
Youth Ministry
2013 HS Mission: Our 2013 HS Mission Team departs tomorrow morning for Muskegon, Michigan, where they will be performing low-income housing repairs. Please keep this team in your prayers as they prepare to travel this weekend The team members are: Lily Brown, John and Maida Duncan, Nicole Goeckner, Loie and Maud Hasler, Lilian Heil, Anders and Nicky Hudson, Caroline Kennard, Audrey Lee, Meredith Lehman, Miranda Martin, Ian McClellan, Lindsey McCoy, Audrey Palmer, Thomas Schweich, Emma Stanton, Kate Stieglitz, Jessica Stromsdorfer, Ian and Riley Thomsen, Anna Thompson, Jamal Whitehead, Joe Gutowski, Julie Robertson, Pam and Brian Thomsen, Buzz Matthews, and Marty Chapman. The team checks into camp on July 7 and will return on July 13.
Operation Incognito! All 6th-12th graders are invited to join Buzz for lunch at the Hard Rock Cafe and a scavenger hunt at Union Station on Friday, July 26. Groups will compete to find as many "secret operatives" who will be disguised, but hiding in plain view around Union Station! Adult chaperone/drivers needed. RSVP to youth@csmsg.org by Tuesday, July 23.
Small Group Lectionary Reading
Every Sunday from 9:30-9:55 AM, the YM will host an informal gathering in the Davis Garden for all 6th-12th graders and other interested parishioners to read and discuss the lectionary readings for that day. All are invited to grab a doughnut and participate!
Sunday Night Bible Study at Kayak's Coffee! Meet Buzz at Kayak's this summer to read and discuss the Revelation to John. We will meet from 6-7:30 PM at Kayak's, located on the corner of Skinker and Forest Park Parkway. The final two meetings will be July 21 and 28.
Middle School Mission Week- THANK YOU to all who participated in our MS Mission Week this past week: Max Boeger, Honor Carroll, Carolyn, Eleanor, Eileen, and Maida Duncan, Paige and Peyton Holmes, Jack Lee, Bess Lehman, Eliza Martin, Caroline Peluso, Mia Redington, Sasha Rice, Lily Sayad, Caleb and Hannah Thompson, Claire and Max Turley, Tatyana Turley, Anna Lise Laakko, and Brooke Terryman. A huge thank you to our MS Mission Chairs: Harrison Hagen Heil, Sarah Martin, and Linda McCoy, and to all high school and adult volunteers who helped out at the Zoo on Friday!
Church School
Church School Summer Schedule
All children in Preschool-3rd grade should go to the Kindergarten classroom. Children will join their parents at the time of the Peace for Communion. The summer schedule continues through September 1.
Outreach
ECM Birthday party!
You are needed! The Church of St. Michael & St. George is sponsoring a birthday party for the children in the St. Louis County Juvenile Detention Center and we would love your help. Please join us on Friday, August 9 at 5:45 PM in the lobby of the Family Court Center located at 501 S. Brentwood. We will play BINGO with the children, sing Happy Birthday, and serve pizza, cake, and ice cream. You must be over 21 years old to attend. Please call Mary Kay Digby at 314.678.8800 if you have any questions. Thank you!

Second Suitcase

Cleaning out the kids' toy box? Mission volunteers are leaving for Nicaragua in July, and you can send gently-used toys in a mission volunteer's "Second Suitcase" for the students of Santa Rosa and Carolina de Sirker schools. Place donations in the Nicaragua donation closet, located across from the Church library. Please see list below of suggested items.
Educational toys such as:

Legos

Lincoln Logs

Building blocks

Play stations and 'Play house' items (kitchen, workshop, etc.)

Tent 'Play House' (Playhut, etc.)

Large plastic animals, dinosaurs, etc.

Large trucks/cars
Educational Toys

Puzzles (ages 8+)

Baby dolls
Board Games/Card Games
'Dress-up' items
Please - No stuffed animals

The Three T's

Support CSMSG's mission trip to Nicaragua with the three T's: Travel-size toiletries, toothbrushes, and toothpaste.
Do you, your friends, and/or your co-workers travel frequently? Don't forget to save (unopened) hotel toiletries for the 2013 mission trip to Nicaragua. Missioners take toiletry bags of soap, shampoo, lotion, toothbrushes, and toothpaste to the patients at the women's and children's hospital in Managua. Last year, we distributed over 300 bags of these helpful hygiene packets.
Toothbrushes and toothpaste go to the students at the Santa Rosa and Carolina de Sirker schools for healthy and bright smiles! Perhaps your dentist has extras?
All donations can be dropped off at the Nicaragua donation closet, located across from the Church library.
The Nicaragua Mission Wish List 2013 is posted on the "Faith in Action" bulletin board.
We'll be packing "Second Suitcases" to Nicaragua on Friday, July 12 at 5 PM and Saturday, July 13 at 9 AM.

Gracias!
Canterbury Bookstore
Perfect reading for summer days and quiet times:
Ragman and Other Cries of Faith by Walter Wangerin, Jr. is a Gold-Medallion winning classic with eleven new stories and meditations. This diverse, polished collection attests to Wangerin's skill as a writer and to the earnestness and warmth with which he expresses his call to be a servant of faith.
The Secret Life of Bees by Sue Monk Kidd is a remarkable novel about divine female power. It's a story to be shared and passed down from women to their daughters for years to come. This story of a motherless daughter's discovery of what family really means and the surprising places we find love.
A Matter of Diamonds by David Manuel is a Faith Abbey mystery. Brother Bartholomew is a vividly written character in an intriguing and shapely mystery taking place in an authentic eastern Massachusetts location. This ifast-paced, engaging mystery is chock-full of action and character subplots. You'll want to read the whole series.
All are available from Canterbury Bookstore. Stop by, telephone 314.721.1502, or e-mail bookstore@csmsg.org. We look forward to serving you!
Summer Hours
Sunday 9-11:30 AM, Monday 10 AM-12 PM, Thursday 10 AM-3 PM, Friday 8:30 AM-12 PM
Bulletin Board


Spiritual Direction
Spiritual direction offers the participant the opportunity to be accompanied and guided on his/her spiritual journey toward God through confidential one-on-one meetings with a spiritual director. Nicki Gillis is CSMSG's spiritual director and is available to meet with those interested in exploring this personal approach to understanding our spiritual lives. Contact Nicki at 314.863.0407 or nickigillis@att.net.
E-Letter/Notice Information
Please send any new information that you would like to go into the notices or e-letters to Debbie at communications@csmsg.org. The deadline for the e-letter/notices is Wednesday at Noon. Please keep the information concise. Thank you.
Instant Web Connection to CSMSG!
Notice that strange symbol on the back of the service leaflet? That's a Quick Response (QR) Code! If your smartphone has a scanner app, scanning the image will automatically direct you to the CSMSG website, where you will find links to our weekly updates, calendars, service times, sermons, and news.
The Knitting Ministry
The Knitting Ministry has been active at CSMSG since 2004. Its mission is to offer love, comfort, and prayers to fellow parishioners and friends through knitted objects: Mantles of Comfort, Baby Blankets of Love, and Chemo Caps. On the second Saturday of the month, there is a luncheon gathering where knitters share experiences, get to know one another, and knit together. Prayerful knitting nurtures the knitters as well as the recipients of the knitted objects. For more information, contact Nicki Gillis at
nickigillis@att.net
.
Please be considerate of our neighbors on Ellenwood and Wydown. Take advantage of the complimentary valet parking on Sundays and do not park in front of driveways.
Valet Parking
Valet service by Midwest Parking will be available on Sunday mornings for elderly parishioners and those with special needs. This valuable service is being provided by an anonymous benefactor. Thank you for this very generous gift!
Altar Flowers
Please consider giving flowers in celebration of a special event, in honor or in memory of a loved one. Order forms are available near the Ellenwood Narthex.
Birth Announcements Needed
Please contact Debbie Fenner at debbie@csmsg.org or 314.721.1502 when there is a birth in your family, so we can properly welcome the new baby into the parish family.
CSMSG Pre-Primary Enrollment
We are currently accepting applications for our parish's two pre-primary programs: 18-24 months on Thursday and Friday mornings from 8:30-11:30 AM, and two to three years on Monday through Wednesday mornings from 8:30-11:30 AM. We are also offering a five-morning schedule for both classes. Our programs are taught by a degreed teacher and have proven quite successful sinc
e their inception. For more information, call Carol at 314.721.1502.
The Servers Guild
The Servers Guild provides a unique opportunity for students from 6th through 12th grades to participate in the Sunday liturgies and gain a deeper appreciation for our traditions and style of worship. If you would like to join a group of young people who are dedicated to enhancing the worship experience at CSMSG, contact Fr. Mike Wheeler
.
Altar Guild

The Altar Guild invites you to deepen your spiritual life and connection to the liturgy by becoming a member. This ministry is dedicated to the service of God by lovingly preparing the altars. Many hands are needed, both weekdays and Sundays, to care for the linens, candles, and silver. Contact Caroline Sheehan at 314.537.3853 or csheehan3@me.com for more information on becoming a member!