Welcome!
Please review The Church of St. Michael & St. George's weekly e-newsletter to keep abreast of our events. Visit our online calendar for event
Let us know...
If you or someone close to you has had a change in circumstances [in the hospital, moved to a nursing home, etc.] please call the church at 314.721.1502, so we can keep CSMSG in your life.
Recent
Transitions
Baptisms
Deaths
Weddings
Questions?
Call us at 314.721.1502 or e-mail laurie@csmsg.org
The Church of
St. Michael &
St. George
6345 Wydown Blvd.
PO Box 11887
Clayton, MO 63105
314.721.1502 (p)
314.721.4670 (f)
"Living Christ in This World"
Sunday Liturgy Schedule
8:00 AM Holy Eucharist I
9:15 AM Choral Eucharist I
11:15 AM Holy Eucharist I
5:30 PM Holy Eucharist II

Prea
c
hing Rota
March 31
The Rev. Andrew J. Archie
April 7 The Rev. Andrew J. Archie
April 14 The Rev. J. Michael Wheeler
April 21 The Rev. Emily R. Hylden
Sunday Adult Education
The Rector's Forum
There will be no Rector's Forum on Easter Day (March 31).
Please join the Rector April 7 as he leads a study of Paul's Epistle to the Romans from 10:30-11 AM in the Taylor Room.
Christian Life Forum
No Forum:
Easter Day (March 31)
or April 7
April 14 - Symbols of Christian Faith
April 21 - Stillness/Silence

Adult Education
Women's Bible Study
Fridays 7:30 AM
Sverdrup Room
"God shall give them light." If you think we are in the end of times, please join us as we study the Book of Revelation under the direction of Fr. Mike Wheeler. All women are welcome for nourishment of the body (with a light breakfast) and soul. We finish by 8:30 AM.

Generations of Giving Campaign Update
On Sunday we re-enacted the coming of Jesus into Jerusalem. Jesus arrived from the village of Bethany and arrived on the back of a donkey provided by a poor villager. In a small, yet significant way, we too provide for the ministry of Christ. May we, in our own stewardship, be as faithful as this generous villager.
As of today, we have received 354 pledges for a total of $1,787,230. Our goal is $2,000,000.
Thank you for your pledge.
Help us grow!
Wonderful stories are unfolding in our church every day. They are stories of faith and devotion and love for our neighbors. Great things truly are happening here. But if we're to continue with great things, if we are to continue to grow, your help is needed.
Please pick up a CSMSG business card(s) from the "planters" located in the Narthex and Great Hall. "Plant" one in the hand of a friend who is looking for a church and to be a part of a wonderful story. We need your help to help us grow!
This Week
Monday, April 1
NOTE: The Church offices and building will be closed on Monday, April 1.


Monday Night Bible Studies

Women's Bible Study with the Rev. Emily Hylden

6:30-8:15 PM 757 Syracuse Ave, 2N
Enjoy dinner, fellowship, and study Isaiah at the Rev. Emily Hylden's home (757 Syracuse Ave, 2N). 6:30 PM soup & salad supper; 7:15 PM Evening Prayer, with Bible Study following. Mthr. Emily Hylden's Bible Study will not meet Monday, April 1.

Bible Study with Fr. Jed Fox

6:30-7:30 PM Library

Join Fr. Jed and other parishioners from 6:30-7:30 PM as we journey together through the Gospel of John.
The Bible Study will not meet Monday, April 1.



Tuesday, April 2
Church Service League Bible Study/Luncheon
12 PM Great Hall
We have had a wonderful Lenten Speaker Series, concluding with a lively and informative talk by our Holy Week Speaker, the Rev. Canon Martin Draper. His talk concerned some modern-day saints whose work is described in a BBC/PBS television program,
Call the Midwife
, a story of Anglican nuns and nurses in the mid-50's and based on true stories featured in a book of the same name. Fr. Draper is familiar with many of the characters portrayed both from his youth spent in London and study of the Order. The icing on the cake was a short lesson in Anglican titles held by priests and sometimes laymen in the church, from Curate to Canon and beyond. Thank you, Father Martin, for being with us.
Thanks to all who attended the series. We hope you will continue to attend for fellowship and when a program interests you. Our schedule on Tuesdays is as follows:
11 AM - Bible Study with Fr. Michael Wheeler. And it's not just for the CSL. All people are welcome.
12 PM - Lunch. Cost is $7 and again, we welcome all.
12:30 PM - We have speakers, service projects, and sometime just fellowship. It varies.
On April 23, we will welcome Teresa Mitten Danieley from St. John's Episcopal, Tower Grove.
For information call Jane Cox 636.394.3441.
Holy Week
Thursday, March 28: Maundy Thursday

5:30 PM Family Liturgy with Foot Washing

(St. George's Chapel)

7:00 PM Choral Eucharist I

Foot Washing/Stripping of the Altar


March 28-9 PM through March 29-Noon:

Altar of Repose


Friday, March 29: Good Friday

7:00 AM Stations of the Cross

12:00 PM Good Friday Children's Liturgy

(St. George's Chapel)

12:00 PM The Good Friday Liturgy


Saturday, March 30: Holy Saturday

The Great Vigil of Easter

7:00 PM First Eucharist of Easter

* Incense will be used at this liturgy


Sunday, March 31: Easter Day

7:30 AM Holy Eucharist I

9:00 AM Festal Music for Organ and Brass

9:15 AM Festal Eucharist I

11:00 AM Festal Music for Organ and Brass

11:15 AM Festal Eucharist I

*Please note the 11:15 AM liturgy will be in the Church

5:30 PM Holy Eucharist II


Holy Week Preacher

The Rev. Canon Martin Draper
Father Martin Draper is a retired priest living in London. His early ministry was in the Diocese of London, where he served at St. Mary-the-Virgin, Primrose Hill, and St. Matthew's, Westminster. Later, he served in the Diocese of Europe, where he was the Chaplain of St. George's, Paris, for eighteen years and, until his retirement, Archdeacon of France. Father Draper now helps in a number of central London parishes, most especially St. James's, Paddington, and St. Marylebone Parish Church.
A note from our Holy Week preacher:

I shan't be taking a particular theme for Holy Week 2013. I have sometimes done so in the past, basing addresses on things like the 'Seven Words from the Cross' or taking a single Passion narrative and examining it in great detail. But this poses a problem of continuity for those members of the congregation who are unable to attend every single service at which the addresses are given.
In recognition of this, I have decided to present a general introduction to our celebration of the week on Palm Sunday and then to examine some of the biblical record of events in a little more detail on Monday, Tuesday, and Wednesday evenings.
On Monday, I shall look at the Passion Narratives in general and on Tuesday, that of St. Luke (because it is the one we hear this year on Palm Sunday) in particular. On Wednesday, I shall try to answer the question 'What happened at the beginning of Holy Week?' in the light of the dramatic change in the turn of events between Our Lord's triumphal entrance into Jerusalem on the Sunday and his shameful exit from it just a few days later on Good Friday.
The liturgies at the end of the week are so densely packed with material that my addresses will simply pick one idea or theme appropriate to each of the days or liturgies we are celebrating.
Every one of the addresses will stand alone. You won't need to have heard any of the others to understand what I shall be talking about.
Upcoming Events
Sunday, April 7

5 PM Church
Evensong

The Choir of the Church of St. Michael & St. George will sing an Eastertide service of Choral Evensong on Sunday, April 7 at 5 PM. The service will include music of Leo Sowerby and Patrick Hadley. Please plan to join us and be a part of this beautiful, contemplative liturgy to mark the closing of the day.


Tuesday, April 9

Steak & Stories

6 PM Great Hall
Steak & Stories in April will be an event not to be missed!
We will have Wayne Norwood talk about "How I Got Where I Am Today." Wayne has been a member of the church for quite some time and serves as an usher on Sundays, works as a Real Estate expert, and a great ambassador of CSMSG.
If you wish to attend, please RSVP to the church receptionist at
reception@csmsg.org
or 314.721.1502 no later than Noon on Monday, April 8.


Friday, April 12
The Nicaraguan Dinner Auction


Save the Date!

Friday, April 12, 2013

at

Windows On Washington

For more information,

contact Carroll Stribling at 314.956.5973

Saturday, April 13

8 AM Great Hall
Have you found a spiritual home at The Church of St. Michael & St. George? Make us your spiritual home address - attend Confirmation Class with Mthr. Emily and Fr. Jed on April 13 from 8 AM till 2 PM to prepare your heart and mind for the Holy Spirit's continued work in your life! Spend a morning feasting physically and spiritually at St. Michael's. Breakfast and lunch refreshments provided, as well as Morning and Noonday prayer, fellowship time, and invaluable instruction!


Kids/EMC Birthday Celebration

5:45 PM St. Louis County Detention Center 501 S. Brentwood
Are you interested in helping the youth in detention celebrate the April birthdays? The Church of St. Michael & St. George will be hosting the party for the children at the St. Louis County Detention Center on Friday, April 12. The Center is located at 501 S. Brentwood in Clayton. We will meet in the lobby at 5:45 PM and will finish by 7:15 PM. You must be 21 or older and obtain a background check. You can obtain the application from the receptionist at church or you can call Mary Kay Digby at 314.678.8800 and arrange to attend once without the background check. Some of these children have never celebrated a birthday so your attendance and enthusiasm can mean a great deal to them.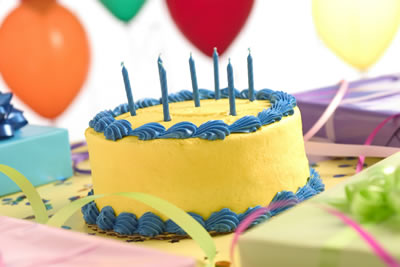 Friday, May 10
Trivia Night
Benefit the Hunger Ministries and enjoy a fun evening! On Friday, May 10 at 6 PM in the Great Hall, the bi-annual game of Trivia will be held to benefit the Hunger Ministry of St. Michael & St George. Get your friends together and plan to reserve a table. You don't want to miss this evening of Fun, Facts, and Fabulous Prizes! All proceeds go to the sponsored food pantries in the Diocese of Missouri.
Good Friday Liturgy
Laurie Anzilotti will lead this special service for the children in the chapel at NOON. Easter activities will follow in the Taylor Room. Free pizza will be served in the Great Hall at 11:30 AM. Please let us know if you would like pizza by emailing Jane Fisher at
jfisher@csmsg.org
.
Reminder to Church School families
:
There are three church services on Easter morning- 7:30, 9:15 and 11:15 AM.
Church School resumes on April 7. On that Sunday, children will present their Lenten tubes in the chapel services.
All money collected will help The Learning Tree Center purchase a basketball hoop and emergency kits for each classroom.
Any First, Second, and Third Grade Boy who would like to earn his "God and Me" Cub Scout badge should contact Jane Fisher. Meetings will be held in April with the badge presentations in May.

Music
2013 Girls Choir

The CSMSG Girls Choir rehearses on Wednesday nights from 5-6:30 PM. If your child is 8-18 years old and interested in singing in the Girls Choir, please contact Christi Bye at 314.721.1502 x4043 for more information or by email at cbye@csmsg.org.
September Kick-Off Committee will meet Monday night, April 1 at Marty's home from 5:45-6:45 PM. This is NO April Fools' Joke! Anyone interested in joining this committee is welcome!

"It's About to Get Real: Thoughts on Life After High School!"
All HS Seniors
are invited to Marty's house on Tuesday, April 2 from 6:30-8 PM for pizza, ping pong, and to talk with the Rev. Emily Hylden about their upcoming transition after graduation from high school. Look for your invitation in the mail and e-mail
youth@csmsg.org
to RSVP.
Spring Service Day
at the St. Louis Foodbank is just around the corner on Saturday, April 6! Meet at church on the playground at 9:15 AM and we will ride the bus out to the Foodbank, where we will sort from 10 AM-1 PM. Bring your friends! E-mail
youth@csmsg.org
to sign up!
Summer Mission opportunities at CSMSG
Middle School Mission Week
will be June 17-21. This is a wonderful opportunity for rising 5th-9th grade students to participate in local service opportunities in the St. Louis community! Friends are welcome to sign up also! Cost is $50 and the typical day lasts from 8:45 AM-3 PM. Adult volunteers are needed. E-mail
youth@csmsg.org
of more info or to sign up!
High School Mission Trip
is July 5-14, 2013 and we will be traveling to Muskegon, Michigan. Rising 9th grade students and older HS students may sign up. Friends are invited to come too! There are just a few spots left, so e-mail
youth@csmsg.org
for more information and to sign-up.
Cleaning out the kids' toy box? Mission volunteers are leaving for Nicaragua in July. You can send gently-used toys to Nicaragua in a mission volunteer's second suitcase for the Santa Rosa and Carolina de Sirker schools. Place items in the Nicaragua donation closet, located across from the church library. Please see list below of needed items. Gracias!


Educational toys such as:

Legos

Lincoln Logs

Building blocks

Play stations and 'Play
house' items

(kitchen, workshop, etc.)

Tent 'Play House' (Playhut, etc.)

Large plastic animals, dinosaurs, etc.

Large trucks/cars

Educational Toys

Puzzles (ages 8+)

Baby dolls

Board Games/Card Games

'Dress-up' items
Please - No stuffed animals
The Three T's

Help the St. Michael's mission trip to Nicaragua with the three T's: Travel-size toiletries, toothbrushes, and toothpaste.
Do you, your friends, and/or your co-workers travel, don't
forget to save your (unopened) hotel toiletries for the 2013 mission trip to Nicaragua. Missioners take toiletry bags of soap, shampoo, lotion, toothbrushes, and toothpaste to the patients at the women's and children's hospital in Managua. Last year, we distributed over 300 bags of these helpful hygiene packets.
Toothbrushes and toothpaste go to the kids at the Santa Rosa and Carolina de Sirke schools for healthy and bright smiles! Perhaps your dentist has extras?
All donations can be dropped off at the Nicaragua donation closet, located across from the church library.
The Nicaragua Mission Wish List 2013 is posted on the Faith in Action bulletin board.
We'll be packing "second suitcases" to Nicaragua on July 13.
Gracias!
Canterbury Bookstore
In observance, of Easter the Canterbury Bookstore will be closed on Sunday, March 31.

Happy Easter to you and your families! May you enjoy the day fully and be blessed with goodness as you travel through all this Easter season.

The Canterbury Bookstore Staff:
Ann Babington, Linda Bickel, Mark Foster, Anne Lenners, Barbara Martin-Smith, Connie Roeder, Rhonda Smith, Alison and Ray Wiedle, and Peggy Strelinger


Store hours: Sunday 8:30-11:30 AM, Monday 10 AM-Noon, Thursdays 10 AM-3 PM and Friday 9 AM-Noon
Bulletin Board
E-Letter/Notice Information
Please send any new information that you would like to go into the notices or e-letters to Debbie at communications@csmsg.org. The deadline for the e-letter/notices is Wednesday at noon. Please keep the information concise. Thank you.
CSMSG into the Next 100 Years!
Notice that smudge on the back of the bulletin? That's a QR Code! If you have a smartphone with a scanning app, when you scan the image you'll be automatically directed to the CSMSG website where you can find links to our weekly updates, calendars, service times, sermons, and news. Look for more digital content in the weeks to come.


The Knitting Ministry
The Knitting Ministry has been active at St. Michael's since 2004. Its mission is to offer love, comfort, and prayers to fellow parishioners and friends through knitted objects: Mantles of Comfort, Baby Blankets of Love, and Chemo Caps. On the second Saturday of the month, there is a luncheon gathering where knitters share experiences, get to know one another, and knit together. Prayerful knitting nurtures the knitters as well as the recipients of the knitted objects. For more information, contact Nicki Gillis at nickigillis@att.net.
Please be considerate of our neighbors on Ellenwood and Wydown. Take advantage of the complimentary valet parking on Sundays and do not park in front of driveways.
Valet Parking
Valet service by Midwest Parking will be available on Sunday mornings for elderly parishioners and those with special needs. This valuable service is being provided by an anonymous benefactor. Thank you for this very generous gift!
Altar Flowers
Please consider giving flowers in celebration of a special event, in honor or in memory of a loved one. Order forms are available near the Ellenwood narthex.
Birth Announcements Needed
Please contact Debbie Fenner at debbie@csmsg.org or 314.721.1502 when there is a birth in the church family, so we can properly welcome the new baby into the parish.
CSMSG Pre-Primary Enrollment
We are currently accepting applications for our parish's two pre-primary programs: 18-24 months on Thursday and Friday mornings from 8:30-11:30 AM, and two to three years on Monday through Wednesday mornings from 8:30-11:30 AM. We are also offering a five-morning schedule for both classes. Our programs are taught by a degreed teacher and have proven quite successful sinc
e their inception. For more information, call Carol at 314.721.1502.
The Servers Guild
The Servers Guild provides a unique opportunity for students from 6th through 12th grades to participate in the Sunday liturgies and gain a deeper appreciation for our traditions and style of worship. If you would like to join a group of young people who are dedicated to enhancing the worship experience at CSMSG, contact Fr. Mike Wheeler
.
Altar Guild
We invite you to deepen your spiritual life and connection to the liturgy by becoming a member of the Altar Guild. This ministry is dedicated to the service of God by lovingly preparing the altars. Many hands are needed, both weekdays and Sundays, to care for the linens, candles, and silver. Contact Abby Castle at abbylocke@yahoo.com for more information on becoming a member!