Welcome!
Please review The Church of St. Michael & St. George's weekly newsletter to keep abreast of our events. Visit our online calendar for event
information.
Let us know...
If you or someone close to you has had a change in circumstances [in the hospital, moved to a nursing home, etc.] please call the church at 314.721.1502, so we can keep CSMSG in your life.
Recent
Transitions
Baptisms
Deaths
Ronald Evans
11.25.12
Weddings
Elizabeth Louise
Tyson and Richard Shannon Todd
Mary Elizabeth
Jongeward and
Samuel Thayer
Panke
Questions?
Call us at 314.721.1502 or e-mail laurie@csmsg.org
The Church of
St. Michael &
St. George
6345 Wydown Blvd.
PO Box 11887
Clayton, MO 63105
314.721.1502 (p)
314.721.4670 (f)
"Living Christ in This World"
December 10 - December 17, 2012
This Week's Banner:
Andy Martin rehearsing with The Church of St. Michael & St. George choir.
Winter Schedule
Saturday
5:00 PM Holy Eucharist II*
incense will be used*
Sunday
8:00 AM Holy Eucharist I
9:15 AM Choral Eucharist I
11:15 AM Holy Eucharist I
5:30 PM Holy Eucharist II

Prea
c
hing Rota
December 16 The Rev. J. Michael Wheeler
December 23 The Rev. Jedediah W. Fox
December 24 The Rev. Andrew J. Archie
December 25 The Rev. Emily R. Hylden
December 30 The Rev. J. Michael Wheeler
Sunday Adult Education
The Rector's Forum
Join the Rector in the Taylor Room from 10:30-11 AM as he leads a study of Paul's Epistle to the Romans.
Christian Life Forum
Fr. Jed and Fr. Emily are hosting a year-long forum on PRAYER at the 10:30 AM Christian Education Hour in the Sverdrup Room. Curates are teaching prayer methods over the upcoming weeks to help you renew your spiritual vigor in this new season.
December 16 - The Rosary
December 23 - No Class
NO CLASS IN JANUARY

Adult Education
Women's Bible Study
Fridays 7:30 AM
Sverdrup Room
"How is forgiveness different from justice?" "What if it was my child who was hurt; how can I possibly consider forgiveness?" "Are both marriage and celibacy calls from God to live a consecrated life?" These and other questions were discussed during our Women's Bible Study conducted by the Rev. Michael Wheeler. All women are welcome. We begin at 7:30 AM and are finished by 8:30 AM.
The Friday Women's Bible Study will not meet throughout the rest of December. It will resume January 4.
Stewardship
The Ordination of Emily Hylden was held on Wednesday evening. It was a wonderful service and all are thrilled for Rev. Hylden as she begins her ministry here at CSMSG. How fortunate for us, in our Centennial year, to have an ordination! A new young priest to take us into the future. Thanks to your pledge dollars we were able to hire Emily, ordain Emily, and to continue to support Emily in her ministry here at CSMSG. Thanks be to God!
As of Friday, we have received 249 pledges for a total of $1,455,280, our goal is $2,000,000.
Thank you for your pledge!
This Week

Monday, December 10
Monday Night Bible Studies

Women's Bible Study with Fr. Emily Hylden

6:30-8:30 PM
Enjoy dinner fellowship and study Isaiah at Fr. Emily Hylden's home (757 Syracuse Ave, 2N). 6:30 PM Soup & Salad Supper (provided!); 7:15 PM Evening Prayer, with Bible study following.

Bible Study cancelled: December 10, 24 and 31.

Bible Study with Fr. Jed Fox

6:30-7:30 PM Library

Join Fr. Jed and other parishioners from 6:30-7:30 PM as we journey together through the Gospel of John.
Bible Study cancelled December 10 and 24.Tuesday, December 11
Church Service League Luncheon

12 PM Great Hall
We meet every Tuesday for lunch at noon following Fr. Mike Wheeler's Bible Study Class. A service is also held that morning in St. Mary's Chapel at 10:30 AM. The CSL welcomes all women of the Church. Please join us. For more information, call Jane Cox at 636.394.3441.
Bible Study Class has been cancelled until January 8.
Steak & Stories
6 PM Great Hall
Valkyrie (the Red Tail Hawk) will show us what the "Sport of Kings" (Falconry) is all about at 6 PM in the Great Hall. She will bring her friend, Jon Kercher, to assist her in providing a human translation.
Friday, December 14
Cookies Needed
The Church Service League packages and delivers cookies to the home-bound for Christmas. Cookie donations are needed. Please place cookies in the church freezer with
Church Service League
written on the container, by December 14. Bags will be assembled on December 15. No nuts, seeds, or bar cookies, thank you.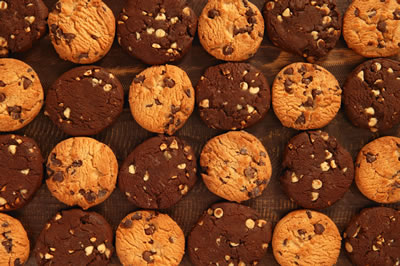 Saturday, December 15
Advent Solemn Eucharist
5 PM St. George's Chapel
Advent is here. So are Saturday Eucharists.
Saturday Evening Euchari
st will be held December 15 and 22 at 5 PM in St. George's Ch
apel, with festive refreshments afterward.*
*Rejoice, this service will have incense.
Sandwich Making
10 AM Taylor Room
Sandwich Making will take place December 15. All parishioners are invited and encouraged to join the St. Michael's Hunger Ministry on the third Saturday of each month from 10-11 AM in the Taylor Room to make sandwiches for the Bridge and FOCUS St. Louis clients.
Sunday, December 16
Festival of Nine Lessons and Carols
5 PM Church
The traditional and much-beloved Festival of Nine Lessons and Carols, as we know it today, was adapted by the Very Reverend Eric Milner-White for use at King's College Chapel, Cambridge on Christmas Eve 1918. In his words, "The main theme is the development of the loving purposes of God ..." seen "through the windows and words of the Bible." The Christmas story unfolds interspersed by seasonal carols as the story of the birth of the Christ Child is recounted through word and music. The center of the service is still found by those who "go in heart and mind" and who consent to follow where the story leads.


Centennial Celebration Gala Ticket Sale

after 9:15 AM liturgy Great Hall
Tickets are going fast for the January 19 Centennial Celebration at Old Warson Country Club. Cocktails, dinner, and special guest the Rt. Revd. and Rt. Hon. George Leonard Carey, 103rd Archbishop of Canterbury. Fifty-year members will be recognized and John Tyler's book,
Centennial 100 Years at the Point
, a compilation of his "Centennial Moments in History" e-letters will be the party favor! Tickets are $125/each. Checks should be made out to "CSMSG." For more information, contact the receptionist at
reception@csmsg.org
or 314.721.1502. RSVP cards may be picked up at church during the week 9 AM-5 PM or purchased in the Great Hall on Sunday after the 8 and 9:15 AM liturgies.
Monday, December 17
Faith@Work
11:45 AM Sverdrup Room
Faith@Work will meet Monday, December 17, in the Sverdrup Room from 11:45 AM-1 PM. We begin with NOONDAY PRAYER and a "B.L.T.-Blessed Little Thought" by Fr. Jed. Lunch and open discussion will follow. The cost for lunch is $7. Please contact Michael Hanrahan at 314.518.3086 or
mikehanrahan01@gmail.com
by Monday, December 17, 10 AM.
Upcoming Events
Saturday, December 15, 22
Advent Solemn Eucharist
5 PM St. George's Chapel
Advent is here. So are Saturday Eucharists.
Saturday Evening Eucharist will be held December 8, 15 and 22 at 5 PM in St. George's Chapel, with festive refreshments afterward.*
*Rejoice, this service will have incense.
January 11-12
The Men's Retreat is Coming!
Pere Marquette Lodge
This year, the Men's Retreat is January 11-12 at Pere Marquette Lodge. Sign up now for some time away with God. Space is limited.
The cost of the retreat is $190. Financial assistance is available on request. Contact Fr. Fox at jfox@csmsg.org or 314.721.1502 if you are interested.
2012 Christmastide
Monday, December 24
Eve of the Nativity
4 PM Church
Nativity Pageant & Holy Eucharist
6:30 PM
Church
Choral Eucharist
Nursery will be provided for the 4 PM and 6:30 PM liturgies only
10:30 PM
Church
Carol Service of Preparation and Praise
11 PM
Church
Solemn Midnight Eucharist*
Incense will be used*
Tuesday, December 25
The Nativity of our Lord Jesus Christ:
Christmas Day
10 AM
Church
Choral Eucharist
Nursery provided
Tuesday, January 1
The Holy Name of Our Lord Jesus Christ
10 AM Church

Choral Eucharist
Nursery provided
Music
2012-2013 Girls Choir

The CSMSG Girls Choir has resumed Wednesday night rehearsals from 5-6:30 PM. If your child is 8-18 years old and interested in singing in the Girls Choir, please contact Christi Bye at 314.721.1502 x4043 for more information or by email at cbye@csmsg.org.
Advent Giving Tree
This Sunday will be the last day to bring your Giving Tree gifts to the Great Hall. Almost Home, a transitional home for young women, is the recipient. Please return your gift, unwrapped, but with the "hand" taped to the box.

Special December 23 Service
December 23 will be a special service for all of the Church School children. Laurie Anzilotti and Beth Wagner will have a special homily in the Chapel at 9:15 AM. Children will join their parents in church for communion. There are no Church School classes for the Preschool-5th graders.

Youth volunteers at Saint Nicholas breakfast.
8th Grade Pageant Rehearsals:
meet Sunday, December 16 from 10:30-11:10 AM; Sunday, December 23- Students will meet for SS class and church at 10:30 AM. Lunch will follow and then technical and dress rehearsals until 2:30 PM.
The MIX Middle School Youth Group Christmas Party
will be held THIS Wednesday, December 12 at 6 PM in the Armstrong Room. Cost is $5 for food. Bring your friends! Pick-up is at 7:30 PM. Volunteers to send Christmas desserts are requested, e-mail Marty at
youth@csmsg.org
to volunteer!
High School Christmas Party
will be held on Sunday, December 23! Meet at Shaw Park Ice Skating Rink at 5 PM to skate. Party will continue at church in the Armstrong Room at 6:30 PM. Cost is $5 for food.
Parents of CSMSG college students:
We mailed an invitation to all college students for the CSMSG December College Reunion to your home! We want to treat your students to lunch on Sunday, December 30 from noon-1:30 PM at Three Kings on Delmar in the Loop! RSVP to
youth@csmsg.org
.
Sign Up NOW for both the High School and Middle School Retreats!
The retreats will be at Lake Williamson Retreat Center in Illinois. HS retreat is January 5-6 and MS retreat is February 2-3. We will depart first thing Saturday morning and return by 1:30 PM Sunday afternoon. We will participate in ropes courses (that are inside!), blacklight medic ball and other fun activities while we dig deeper in our faith and get to know one another better! Cost is $150. Friends are Welcome and pay $75. Scholarships (partial and full) are available by calling Marty. Sign up NOW by e-mailing
youth@csmsg.org
.
Thank you
to all high school students and adult volunteers who cooked pancakes yesterday for our St. Nicholas Breakfast High School Service Project!
The UNDERGROUND
HS small group will not meet until Sunday, January 13 due to Christmas holidays and the HS retreat.
It's time to sign up for Summer Mission opportunities
for all 5-12th graders. The MS Mission Week will be June 17-21 and the HS Mission Trip is July 5-14, 2013. The MS Mission Week is local and the HS Mission Trip will be to Muskegon, Michigan this summer. Spaces for the HS Mission Trip are limited. A deposit of $100 is required now to hold your space. E-mail
youth@csmsg.org
for more information and to sign up.
Upcoming Events:
Sunday, December 23:
8th Grade Christmas Pageant Technical/Dress Rehearsal: 10:30 AM-2:30 PM
- HS Ice Skating and Christmas Party - 5-8:00 PM
There will be NO MS MIX on the following dates:
December 5, 19, 26 and January 2
There will be NO HS UNDERGROUND on the following dates:
December 16, 30, January 6 (due to HS Retreat)
Retreats:
High School - Sat/Sun, January 5/6
Middle School - Sat/Sun, February 2/3
Canterbury Bookstore
Come see the delightful and unique ornaments, Christmas cards, and Christmas stockings hung with care. See all the wonderful Advent and Christmas gift ideas and seasonal resources. The Canterbury Bookstore provides many great gift ideas for the Christmas season: hand-painted ornaments, Nativities from around the world, scripture bracelets (sterling and plated), and lots of stocking stuffers. Sunshine polishing cloth, pocket calendars, auto emblems, candle sharpeners, and meditation candles are also available for purchase. There are unique Christmas gift ideas in every corner! Come by and pick up even more ideas! And always, we will gift-wrap your purchases for FREE.

And how about these books for a special child in your life: The Elf on the Shelf: A Christmas Tradition. Have you ever wondered how Santa could know if you're naughty or nice? This beautifully illustrated story will help you answer that question. This simple tradition will lead to many treasured Christmas memories. Henry Van Dyke's The Other Wise Man and O Christmas Three, and Tomie dePaola's Book of Bible Stories and Family Nights for Advent and Christmas by Terry and Mimi Reilly are for that precious time set aside for your family to come together to support and love one another. This year, make Advent a special family time and plan to celebrate together weekly. This small book will help you do just that.

Don't forget the Bookstore is open during the week. Be sure to visit us throughout the holiday season. We look forward to seeing you soon!


Bookstore hours: Sunday 8:30-11:30 AM, Monday 10 AM-noon, Thursday 10 AM-3 PM, Friday 8:30 AM-noon
Bulletin Board
E-Letter/Notice Information
Please send any new information that you would like to go into the notices or e-letter to Debbie at communications@csmsg.org. The deadline for the e-letter is Monday at noon. The deadline for the notices is Wednesday at noon. Please keep the information concise. Thank you.
CSMSG into the Next 100 Years!
Notice that smudge on the back of the bulletin? That's a QR Code! If you have a smartphone with a scanning app, when you scan the image you'll be automatically directed to the CSMSG website, with links to our weekly updates, calendars, service times, sermons, and news. Look for more digital content in the weeks to come.


The Knitting Ministry
The Knitting Ministry has been active at St. Michael's since 2004. Its mission is to offer love, comfort, and prayers to fellow parishioners and friends through knitted objects:Mantles of Comfort, Baby Blankets of Love, and Chemo Caps. On the second Saturday of the month, there is a luncheon gathering where knitters share experiences, get to know one another, and knit together. Prayerful knitting nurtures the knitters as well as the recipients of the knitted objects. For more information, contact Nicki Gillis at nickigillis@att.net.
Please be considerate of our neighbors on Ellenwood and Wydown. Take advantage of the complimentary valet parking on Sundays and do not park in front of driveways.
Valet Parking
Valet service by Midwest Parking will be available on Sunday mornings for elderly parishioners and those with special needs. This valuable service is being provided by an anonymous benefactor. Thank you for this very generous gift!
Altar Flowers
Please consider giving flowers in celebration of a special event, in honor or in memory of a loved one. Order forms are available near the Ellenwood narthex.
Birth Announcements Needed
Please contact Debbie Fenner at debbie@csmsg.org or 314.721.1502 when there is a birth in the church family, so we can properly welcome the new baby into the parish.
CSMSG Pre-Primary Enrollment
We are currently accepting applications for our parish's two pre-primary programs: 18-24 months on Thursday and Friday mornings from 8:30-11:30 AM, and 2-3 years on Monday through Wednesday mornings from 8:30-11:30 AM. We are also offering a five-morning schedule for both classes. Our programs are taught by a degreed teacher and have proven quite successful sinc
e their inception. For more information, call Carol at 314.721.1502.
The Servers Guild
The Servers Guild provides a unique opportunity for students from 6th through 12th grades to participate in the Sunday liturgies and gain a deeper appreciation for our traditions and style of worship. If you would like to join a group of young people who are dedicated to enhancing the worship experience at CSMSG, contact Fr. Mike Wheeler
.
Altar Guild
We invite you to deepen your spiritual life and connection to the liturgy by becoming a member of the Altar Guild. This ministry is dedicated to the service of God by lovingly preparing the altars. Many hands are needed, both weekdays and Sundays, to care for the linens, candles, and silver. Contact Abby Castle at abbylocke@yahoo.com.