Have a Safe and Fun
Labor Day Weekend!
NOVA Chiropractic will be closed
Monday, September 2nd.
We will resume normal business hours
Tuesday Sept. 3rd - Thursday Sept. 5th.
Backpack Safety
Need to Know Precautions
Carrying a Backpack - Good or Bad?
Many people dispute whether carrying a backpack is good or bad for the back. Actually, a lot when wearing a backpack, the weight rests on the shoulders. Cultures around the world, for centuries
have use their head and shoulders to carry up to hundreds of pounds successfully without injuring their back. Here in the states, most of us would be unsuccessful at carrying such heavy weight on a daily basis.
In the United States, unfortunately, it is common for kids and adults alike to injure or strain their back and shoulders due to backpacks. So what's the catch?
Standing in balance.
When you stand in balance, the spine is stacked vertically strong and is able to withstand extra weight besides the 10 - 20 pounds of skull that the shoulders are already holding. Children typically mimic the behaviors and movements of the cultures they live in, and this includes the poor posture that the average American has. C

hildren who grow up in cultures with healthy posture maintain that posture throughout their lives.
Does Weight Matter?
The average child carries a backpack to school that weighs between 10% - 22% of their body weight. A study released in 2010 from the Journal Spine showed that when weight was added to backpacks that children were wearing, their spines showed more compression and curvature. The heavy backpacks caused compression of the spinal discs and increased spinal curvature that are related to the back pain reported by children.The weights were 9, 18, and 26 pounds. As more weight was added, the children reported more pain.
Did you know? The Consumer Product Safety Commission estimates that 4,928 emergency room visits each year are a result of injuries related to book bags.
Solutions to Ensuring Backpack Injury Prevention
There are many precautions that parents can take in order to help prevent back issues and shoulder issues from occurring as a result of backpack use.
The most important precautions are:
Posture Awareness - Teach children from a young age about good posture and the benefits it can provide for the body. Practice how to have good posture doing any activity, such as standing, sitting, and especially while holding a backpack. Check out this helpful article to read with your children: Good Posture - looking after your back.

Watch the Weight - Backpacks on wheels are an optimal choice, but many schools do not allow them because they do not have the room to store them. Also, stairs can create issues for the rolling backpack. Most importantly, it's best to minimize the weight of the backpack.

Tips to help accomplish this are:

Talk to your children about unloading books and materials between classes, instead of carrying everything around all day.

Unload the backpack each night and take out what does not need to be in there, only the essentials.

When possible, have extra sets of books to keep at home and in school so that they do not have to be carried home each day.
Wear it Right - When backpacks are worn correctly and when correct posture is applied, the weight should be evenly distributed across the body. The back and ab muscles should work together to support the weight. Adjust the straps so that the backpack fits snugly around the back and shoulders. Also, place the heaviest items in the center lower part of the back. Finally, wear both straps on each shoulder so that weight is distributed evenly.
Type of Backpack - Choosing the right backpack is important and can be difficult, especially when colors and designs are more important to the child than the way it fits and feels.

Tips to choosing a safe and supportive backpack (recommendded by American Academy of Pediatrics (AAP) are:

A light-weight pack to minimize the overall weight.

Two wide padded shoulder straps (narrow can dig into the shoulders and back and interfere with circulation and nerves).

A padded back of the backpack for extra comfort and also to protect from objects in the backpack digging into the child.

A waist belt to help reduce the weight on the back.

A multi-compartmental backpack to help distribute weight.
Dr. Sullivan's Recommendations
Two brands that I recommend for kids backpacks are Airpacks and Lands End. I have recommended Airpacks for years and my patients have been very satisfied. Just recently Lands End has been producing very affordable and ergonomic friendly backpacks. Whichever backpack you choose for your children, make sure to not over pack.
GoodHouseKeeping Backpack Ratings
NOVA Chiropractic Blog Article
Back to School Safety Articles
School safety laws for VA, MD, and DC drivers.
Academy Of Nutrition And Dietetics Offers Food Safety Tips
Dr. Mercola Supports
K-Laser Therapy!
Find NOVA Chiropractic on Facebook, Twitter, & LinkedIn!
Note: The material provided in this newsletter is for informational purposes only. The opinions expressed herein may not always reflect the views of the NOVA Chiropractic, nor do they imply an endorsement.
8992 Fern Park Drive
Burke, VA 22015
703-912-7822
Mon 8:00 - Noon 2:00 - 7:00

Tues 8:00 - Noon 2:00 - 7:00

Wed 8:00 - Noon 2:00 - 7:00

Thurs 7:00 - Noon 2:00 - 7:00

Fri Closed

Sat Closed

Sun Closed
The Latest & Greatest at NOVA Chiropractic
The laser has proven to help dozens of patients at NOVA Chiropractic! Common conditions with current patients that laser therapy is helping to heal are:
Herniated discs

Knee arthritis
Carpel tunnel syndrome

Achilles t

endinitis

Neck and back pain

and much more!
For more information, c

all 703-912-7822 or email info@novachirowellness.com
Back to School Recipe
Health and Easy Snack to Bring for School Lunch
NO BAKE
ENERGY BITES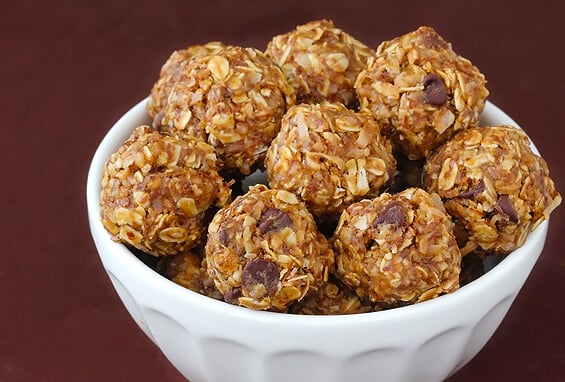 With this snack containing protein and energy boosting nutrients, it's a great snack to add to your child's lunch.
1 cup (dry) oatmeal (I used old-fashioned oats)
2/3 cup toasted coconut flakes
1/2 cup peanut butter
1/2 cup ground flaxseed or wheat germ
1/2 cup chocolate chips or cacao nibs (optional)
1/3 cup honey or maple syrup
1 Tbsp. chia seeds (optional)
1 tsp. vanilla extract
Stay Fit with
Local Events!
Active Release Technique
Re-Certification Seminar
Iselin, New Jersey
Medicare Seminar
Richmond, Virginia
Health and Safety Fair
Fort Belvoir, VA
Health Fair at the Naval Research Laboratory
Washington, DC
A guidebook written by
Dr. Sullivan!

The Healthy Alternative:
A Guide For A Pain-Free, Active Lifestyle empowers and educates the reader when confronted with back or neck on the treatment options available and integrating the safest, most effective ways to manage and prevent pain. Order Now!