March 1, 2013
All submissions for the
Collegium must be sent to the Office of Community Life & Lifelong Learning
(
vp@bu.edu
) by
noon on Wednesdays

in order to appear in the next edition
. Please include the title
of your event, the date, the time, and the location as well as a brief description of your event.
Immigrant Voices on Immigration Reform: An Experimental & Theological Foundation for Immigrant Justice

Monday, March 4, 2013
4:30pm - 9:00 pm
STH B-19
Panelists:
Rev. Dr. Cristian De La Rosa, Moderator,
BU School of Theology

Dr. Ahida E. Pilarski
,
Saint Alsem College, Biblical Context
Patricia Montes
,
Executive Director, Centro Presente

Natalicia Tracy
,
Executive Director, Brazilian Immigrant Center
Conrado Santos
,
Student Immigrant Movement
Monday, March 4 - Thursday, March 7, 2013
Brought to you by:BUSTH Hispanic/Latino Student Association
Read more...
Lecture by Dr. Sharon Bethcer

Tuesday, March 5, 2013
6:30pm
STH Room B-19
"Waiting for the Other Shoe to Drop: From "Disability" to a Theology of Social Flesh in a World of Becoming."
Despite difference being everywhere in a postmodern world, "disability" remains like a mote caught in the eye. Yet in a world of becoming, of "endless forms most beautiful and wonderful" (Darwin), wherein "disability" would be but variation, why would we continue to hold this view?
Read more...
Hosted by the Center for Practical Theology
"

Do We Need New Scripture for the Twenty-First Century? A New New Testament "



Wednesday, March 6, 2013
5:00 - 7:00 pm


Braun Room, Andover Hall
45 Francis Avenue, Cambridge, MA
Free and open to the public
Bishop Susan Hassinger,
Boston University School of Theology
Professor Karen L. King,
Harvard Divinity School
Professor Hal Taussig,
Union Theological Seminary
Webinar with Dr. Gennifer Brooks

Friday, March 8, 2013
1:30pm
STH Room 115
The Homiletical Theology Project is pleased to announce its next webinar colloquium on Friday, March 8 with Garrett-Evangelical Theological Seminary's Dr. Gennifer Brooks. Dr. Brooks is Director of the Styberg Preaching Institute and the Styberg Associate Professor of Homiletics. She will be speaking on the topic of homiletical theology and her understanding of the gospel in context. Dr. Brooks' books can be found on reserve at the STH library to help participants prepare for the webinar session (Preparatory Reading: Good News Preaching, Fortress, 2011).
If you would like to participate in this webinar remotely, please connect through: http://bu.adobeconnect.com/brooks/
Dr. Gennifer Benjamin Brooks is the Director of the Styberg Preaching Institute and the Styberg Associate Professor of Homiletics. She is an ordained elder and full clergy member of the New York Conference of the United Methodist Church.
Read more...
Springboard Application for 2013 Fall Projects
Submission Deadline: April 1, 2013
Applications for 2013-2014 Springboard Funding are now available. Monies awarded through this grant are for the purpose of supporting students' unique contextual learning experiences by way of research, special internships, course-related travel, conference presentations and projects. Award levels differ and all awards are approved by the Contextual Education and Lifelong Learning Committee. For more information please visit
STH Community Life website
Greater Boston Young Clergy Networking Group

Wednesday, March 11, 2013
5:30pm
STH Room 325
BU School of Theology announces a New Networking Opportunity:
Application Deadline: March 22, 2013
The Russell Berrie Fellowship in Interreligious Studies builds bridges between Christian, Jewish, and other religious traditions by providing the next generation of religious leaders with a comprehensive understanding of and dedication to interfaith issues. Applicants of all faiths and backgrounds from around the world who have a demonstrated interest in Interreligious Studies are encouraged to apply.
The Fellowship offers priests and members of the laity an opportunity to study at the Pontifical University of St. Thomas Aquinas (Angelicum), in Rome, to obtain a Certificate in Interreligious Studies. The Certificate allows those who are not qualified for entrance into the License program at the Angelicum the opportunity to explore various aspects of interreligious issues at a Pontifical University.
The award provides one year of financial support for Russell Berrie Fellows, covering tuition, a modest living stipend and book allowance, examination fees, and travel to and from the recipient's home country.
Interested applicants can join a live webinar at 11:00 a.m. CET on March 7 by registering here. Further information, including the application form, can be found on the Russell Berrie Fellowship website.


Wednesdays
11:10 - 12:00 pm
Marsh Chapel
Lent 3

Mark Brockmeier, MDiv student & winner of the Garner preaching prize

March 13
NO SERVICE



Daily Morning Prayer
Monday - Thursday
8 - 8:20 am
Muelder Chapel 343
Leaders
Wednesday
Yara Gonzalez-Justiniano
Thursday
Phillip Berger
You are most welcome to join for Morning Prayer, and to lead as the Spirit moves. Please contact Allison Bovell arbovell@bu.edu
or Miracle Ryder mjryder@bu.edu
if you'd like to lead this semester.
Eucharist Service

Tuesdays

11:30 - 12:00pm

Muelder Chapel 343

Come to celebrate holy gifts of bread, wine, and community
Centering Prayer
Monday
1:00- 2:00pm
Muelder Chapel 343
Join for a time of contemplative prayer, to quiet the mind in order to rest in God's presence. Led by PhD student Rev. Tara Soughers.
No experience needed! Come, rest for some moments in your busy week.
NEW!
Prayer Shawl Knitting
A new group at STH has formed for fellowship and spiritual connection through the crafts of knitting and crocheting. This community activity proved extremely popular on our recent "Tree of Life" retreat. You are welcome to stop by Muelder Chapel anytime to add a row or two to the Prayer Shawl-in-Progress. (Directions are on the shawl.) Once completed, the shawl will be gifted to a member of our community.
Questions? Please speak with Amy Durfee West adurfeew@bu.edu
Help All the Children Smile
Friday, March 8, 2013
Old West Church
131 Cambridge Street
Boston, MA 02114
(617) 227-5088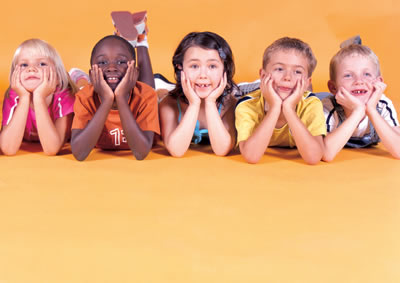 Old West Church & the Old West Organ Society join forces to benefit the Child and Adolescent Psychiatry Program at Anna Jaques Hospital. The concert will include poetry, dance, and children's art, vocal and
instrumental music.
Free-will offering
Reception following
View Help All The Children Smile on Facebook
Free validated parking: Charles River parking garage

(175 Cambridge street)